Today we are continuing the 2019 THP Holiday Cheer Event, the annual contest that is the celebration of the THP online community. Ten years ago, we hosted our first Holiday Cheer, and it was a contest unlike any other and this year the week long event continues with amazing prizes.
2019 THP Holiday Cheer will continue to run for the entire week with a new prize every single day. Today is a special contest for 2020 Albatross Club Members and is a good one.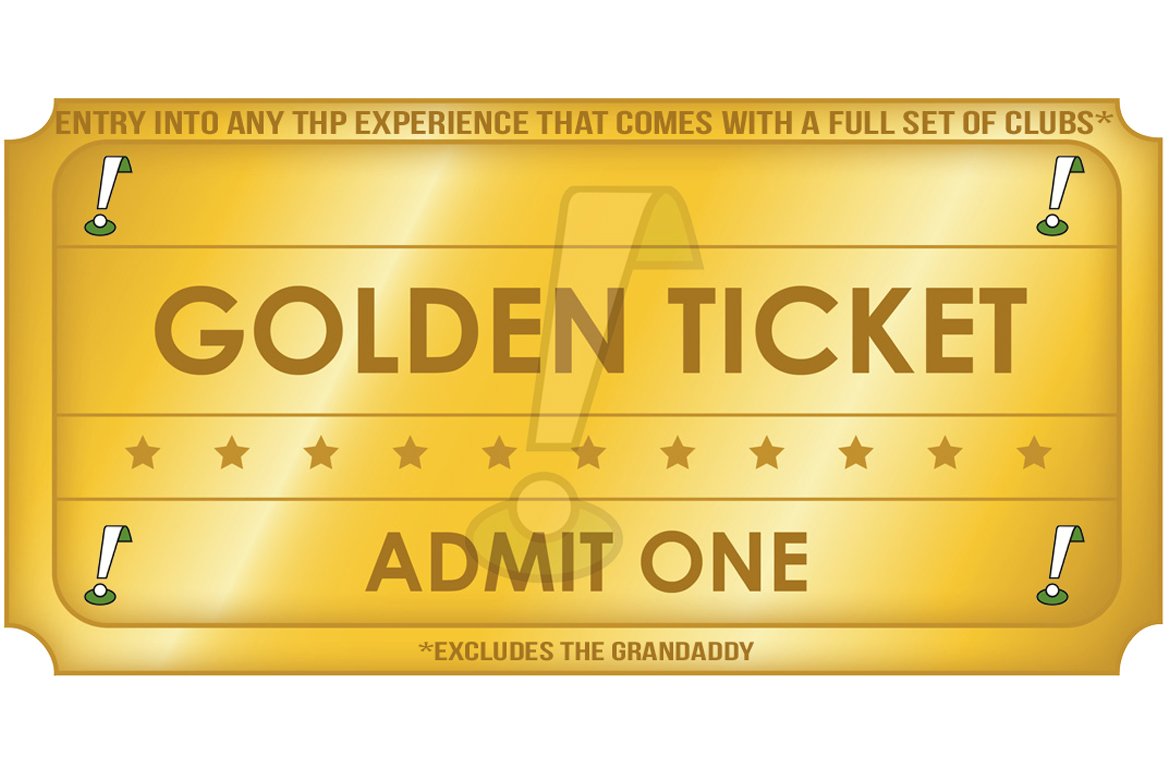 The Prize
The elusive golden ticket. This one is good for any THP Experience that is coming in 2020 that comes with a full bag of clubs. There will be quite a few and this ticket let's you skip the line and get automatic entry. In the past couple of years, brands like Cobra, Callaway, Srixon, Ben Hogan and others have held events where a full bag of clubs is part of the entry fee and they are always a tough task to get into. There are costs associated with these THP Experiences, but we guarantee the gear and golf far outweigh them.
Qualifying
THP Experiences are about making the impossible, possible. Your ticket to enter these amazing opportunities is the 2020 Albatross Club membership which goes to help a wonderful charity benefitting children. For more information on that or to sign up and help support this great cause, click here.
How to Enter
Entering is done on the THP Forum and you can find that thread here. Want a chance at memories to last a lifetime as well as a full bag of clubs? Click here to jump right into the THP Contest and quickly read over the rules in the first post before entering.
Then sit back and see if you win later this week.
Don't forget to check back every single day as this is THP Holiday Cheer and a new contest is right around the corner.