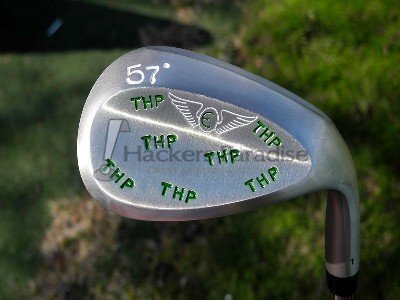 As a company that believes golfers improve best through instruction and having the proper short game tools, Edel Golf has created a full line of scoring clubs that are unique and built with enthusiast in mind. Their custom wedges, available in a variety of different designs, can be tailored to fit the swing and the eye of almost any golfer.
About Edel Golf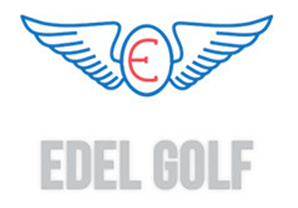 Lower scores are not built on how far the ball is hit. Over the past 20 years, despite huge advancements in technology, the handicaps of golfers, as a universe, have not declined. Have you ever asked yourself why, despite the mind-boggling increase in distance a golf ball flies, scores have flat-lined? It is simple: the golf industry has not provided players with the equipment that allow players to maximize their performance on well over 50% of the shots they will hit.
Every club we produce combines the highest quality materials with a blend of old world craftsmanship and leading edge technology. Our clubs are played on all major tours and are endorsed by top 100 instructors world-wide. If you are serious about shooting lower scores, put our product in your bag and take a lesson from a professional that can show you how to maximize its performance.
Our golf clubs can be built to you exact specifications and customized to reflect your unique personality. Edel's craftsmanship is truly 1/1; we stand behind our products and firmly believe that you can't mass produce integrity.
Wedge Designer Tool
The centerpiece of the Edel online experience is their Wedge Designer. Here, consumers can learn about the various grinds offered by the company (eight for right handers) and then design their wedges with a variety of different stamping and paintfill options.
Though the grind options are explained in some detail, the less knowledgeable among us may still be left a bit confused by exactly what they should be selecting here. The reality is that outside of shafts, sole grinds are probably the least understood club modification for average golfers. Fortunately, you can contact the company for information and recommendations or a live fitting.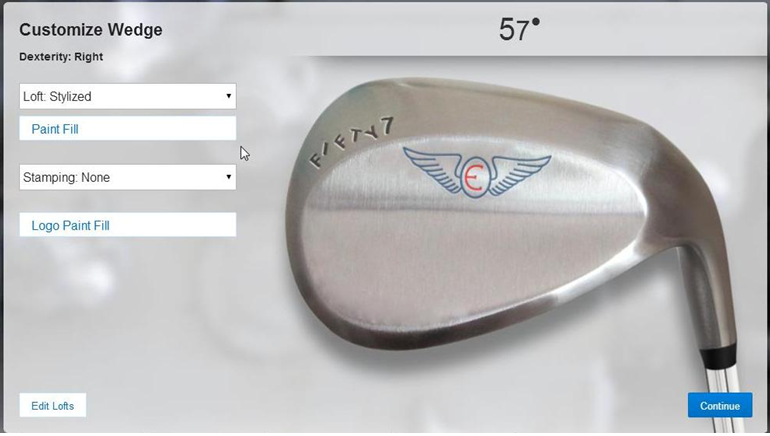 The user experience during wedge design wasn't quite as refined as has been seen with other custom wedge companies, but the basics are all there. A variety of different options (some of them quite unique) are available and a general picture of the soon-to-be-finished product is displayed. The primary issue encountered with the design process was the culmination of the order, which persistently displayed the final product as LH rather than RH (this was tested and repeated multiple times), so a word of caution that carefully reviewing your order is advised.
Aside from grinds and personalization, a number of different shafts are available to select from, as are the customary fitting adjustments (lie angle, length, grip size).
Key Technology
Face Technology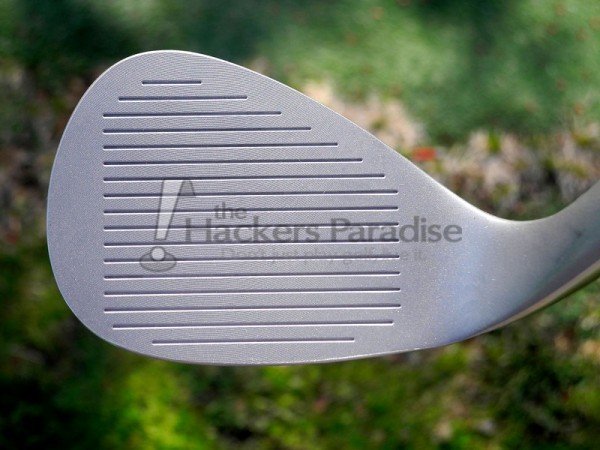 Edel wedges are designed to create more consistent shot making by incorporating industry first enhancements to the club face. We have moved and expanded the center of percussion (sweet spot) of our wedges toward the toe in comparison to most traditional clubs, and away from the hosel. Additionally, we have extended the groove pattern on the face of the club to better frame the golf ball.
At address, the eye immediate notices some definite differences between the Edel wedge and others. A poor descriptor would be that the face seems slightly unfinished based solely on the fact that there are no contrasting finishes like we typically see on a satin/brushed wedge. Instead, the grooves are sort of left as the primary point of focus. The grooves themselves are also quite different than what we are accustomed to seeing elsewhere in that they are notably toe-biased. Since the sweet spot has been effectively moved away from the hosel, this does make sense, as does the regularity with which we see toe-side contact on open face shots.
Rounded Leading Edge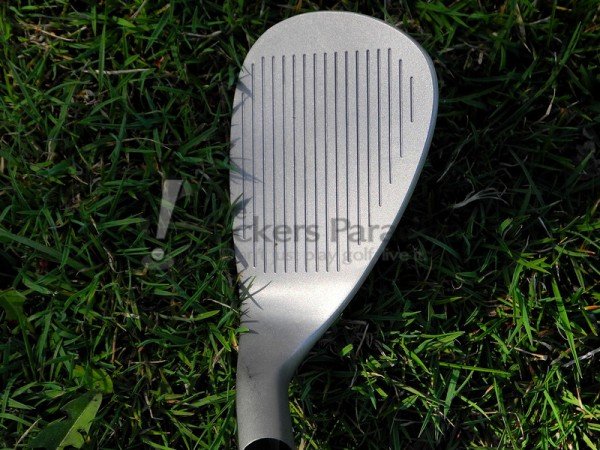 A slightly rounded leading edge allows for the club to sit close to the ground while maintaining the proper bounce. This feature also allows the golfer to play a variety of shots (open, closed, toe down, toe up) from different lies while maintaining a leading edge that is square to the target
Though this is a feature touted by Edel, to the reviewer's eye there was nothing significant or out of place when looking at the leading edge. There is a hint of roundness to it, but nothing unusual that should cause concern. As noted above, the curvature does give make the leading edge appear flush with the ground, even with a very high bounce sole.
Heel Relief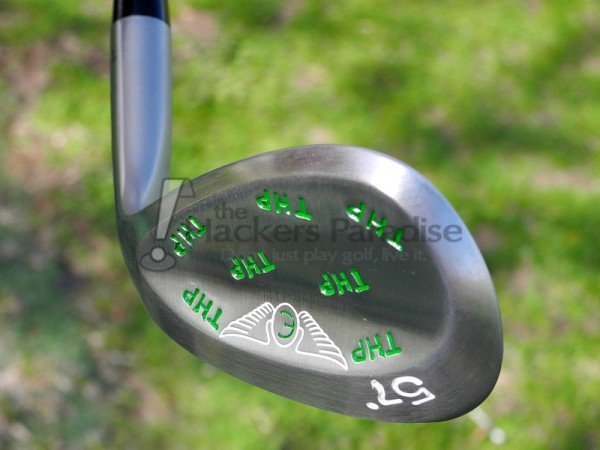 Narrower hosel and heel relief allows the club to cut through long grass and all types of sand without twisting.
Another noticeable feature is the differently shaped hosel as it tapers down into the heel of the Edel wedge. In ways, it almost appears as if it has been pressed flat. As noted above, this design is intended to give less surface area for grass or sand to grab on to as the club passes through.
Grinds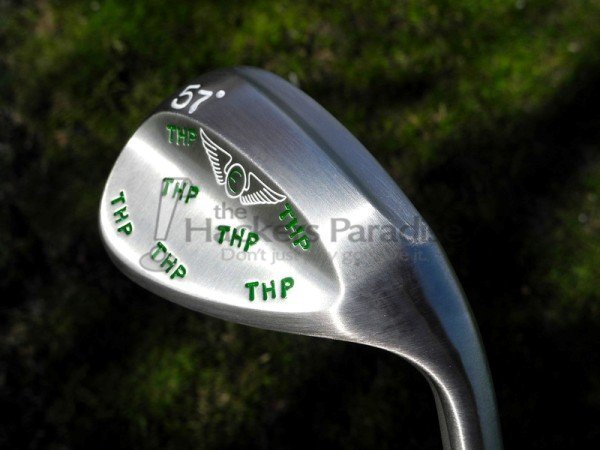 With eight different grinds (three for left-handers) based on different swing types and the wedge's intended use, Edel offers consumers the opportunity to completely customize their short game tools. With online fitting suggestions mostly built on different types of swings (i.e. picker vs. digger), it will help to have a firm grasp on your tendencies and needs before making a selection. Edel does have a reasonably-sized network of fitters, which should be utilized if at all possible to ensure the proper match.
Specifications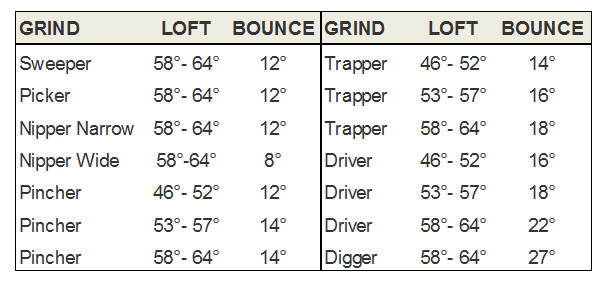 Prices starting at $195. Additional cost for certain custom options.

RH (eight grind options) and LH (three grind options)

Cast 304 Stainless Steel – CNC face and groove milling

18 different wedge shafts available.

Grip is Edel branded Lamkin Performance Plus Wedge Grip
Aesthetics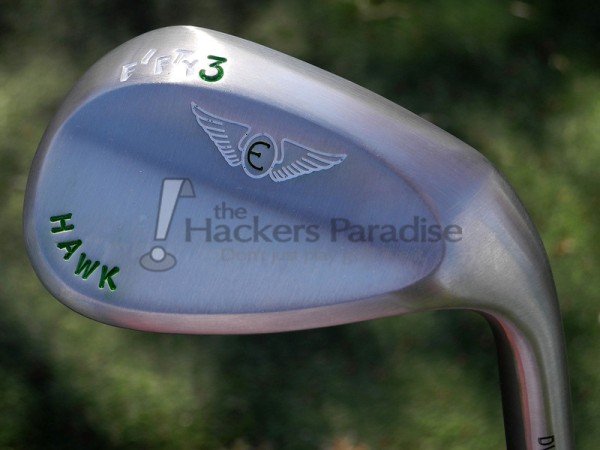 Edel's custom wedges exhibit a very 'handmade' quality in appearance, which will make them attractive to discerning eyes. Rather than a factory finished appearance, they give the sense of craftsmanship that is certainly appreciated by many.
As noted above, much of the technology built into each wedge is visible to the naked eye, which gives the Edel's a shape and look that is certainly unique, and for some a look that may take a little time to get used to. A general roundness and sense of compactness is observed when looking at the backside of the club, but turning it over reveals a roomy face with which to strike the ball. The hosel relief and repositioned grooves certainly contribute to the contrasting views that are seen when turning the club over.
As exhibited in the pictures, the custom stamping and paintfill was well done and very clean. The designs chosen by the reviewer are on the simpler side of what Edel can produce, with the sky really being the limit. The distinctive alpha-numeric loft label (fifty3) proved to be very popular with everybody that saw the wedge in person.
Feel at impact, while completely subjective, wasn't the most plush or 'soft' among the many wedges tried this year, but it was certainly within the realm of acceptable.
Performance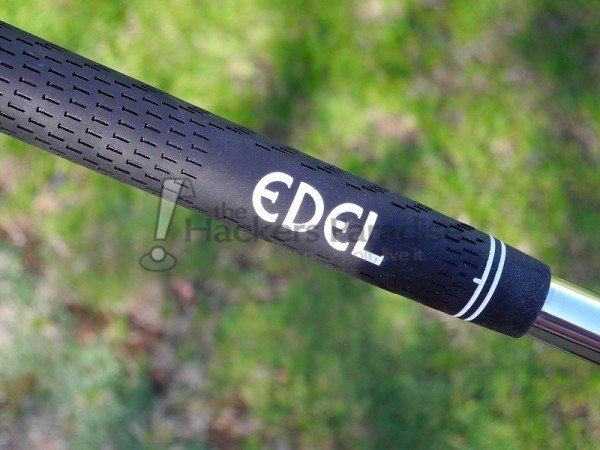 Two Edel wedges were tested for this review in 53° and 57° of loft. Both were shafted with a KBS Hi-Rev wedge shaft and gripped with the standard Lamkin/Edel Grip. The 53° wedge had the Driver (DVR) grind and the 57° had the Digger (DGR) grind. Testing took place on the course, at a variety of short game practice areas, and using a launch monitor.
Spin
Though spin is heavily dependant on things like technique, ball cover material, and lie, it is a subject that draws consumer interest with wedges. As such, brief launch monitor test was done using the 53° DVR wedge (using a Srixon Z-Star golf ball).
Tested showed that the DVR wedge provided a comparable amount of spin to any other wedge tested in recent times from this 'perfect' lie, with a 60 yard pitch shot averaging around 7,300rpms of backspin.
Grinds and Versatility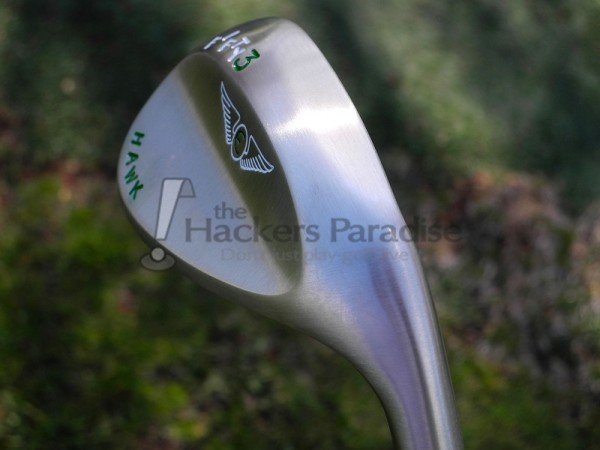 The DGR grind has an aggressive look to it and is described by Edel as such: "The DGR Grind has a wide sole design with a channel scooped out in the midsole area parallel to the leading edge creating a double sole with a double bounce. It is designed to prevent digging for someone with an aggressive swing and steep angle of attack. The groove in the middle of the sole creates a double bounce, with a slightly lower bounce angle on the front edge allowing the club to dig through the turf on contact without resistance and an extremely high bounce trail edge to prevent excessive digging."
The DGR grind probably isn't the best match for the reviewer's neutral swing, but it proved useful in some scenarios, notably bunker shots and for ½ and ¾-swing pitches. Much as described by Edel, the club seemed to cut into the turf on impact and slide right out afterwards, leaving a smaller divot behind.  Trajectory control was quite easy to maintain, which is not always the case with a true 'wide sole' lob wedge that often wants to toss the ball up in the air. Sand shots were also easy to execute with the DGR, with nice gliding action observed. Due to the extremely high bounce and aggressive channel grind, greenside shots on tighter lies weren't a strong point of performance for the reviewer, though the club performed well from taller grass.
The DVR grind is described as:  "The DVR Grind has a split sole design, with a central V-shaped bounce surface to aid the clubhead as it glides through sand or turf. It features a mid-bounce sole with a narrow and steep forward bounce angle. Because of the narrow bounce area the club utilizes an exaggerated bounce angle. The wedge has a dramatic trail relief, enabling you to lay the club open without the leading edge elevating from the ground."
The DVR, again designed for steeper swings, provided good versatility, even with the very high bounce. This wedge excelled at high and fast dropping pitch shots that (as evidenced above) carried a great deal of spin. At the same time, it was a viable club from tighter lies (including greenside) and as a bunker club.
Neither wedge was particularly adept at shots requiring an open face and low-to-the-ground leading edge, but that goes hand-in-hand with the way they were designed. Edel does have offerings specifically designed for that scenario, notably the PKR grind.
Final Thoughts
Those looking for something different out of their wedges may find much to like with the Edel custom offerings. With a bevy of grinds, shafts, and personalization consumers can choose from, Edel takes it a step further and truly gives a 'made-for-you' experience. More information, including the online wedge design tool, is available at www.edelgolf.com.