Have you paid any attention to Edel Golf?
This is a company who is wholly focused on disrupting the status quo through innovation not for the sake of it, but with the founding principal of the company always at the lead, to help golfers perform to their utmost potential by fitting to the induvial attributes we all have in our own swings.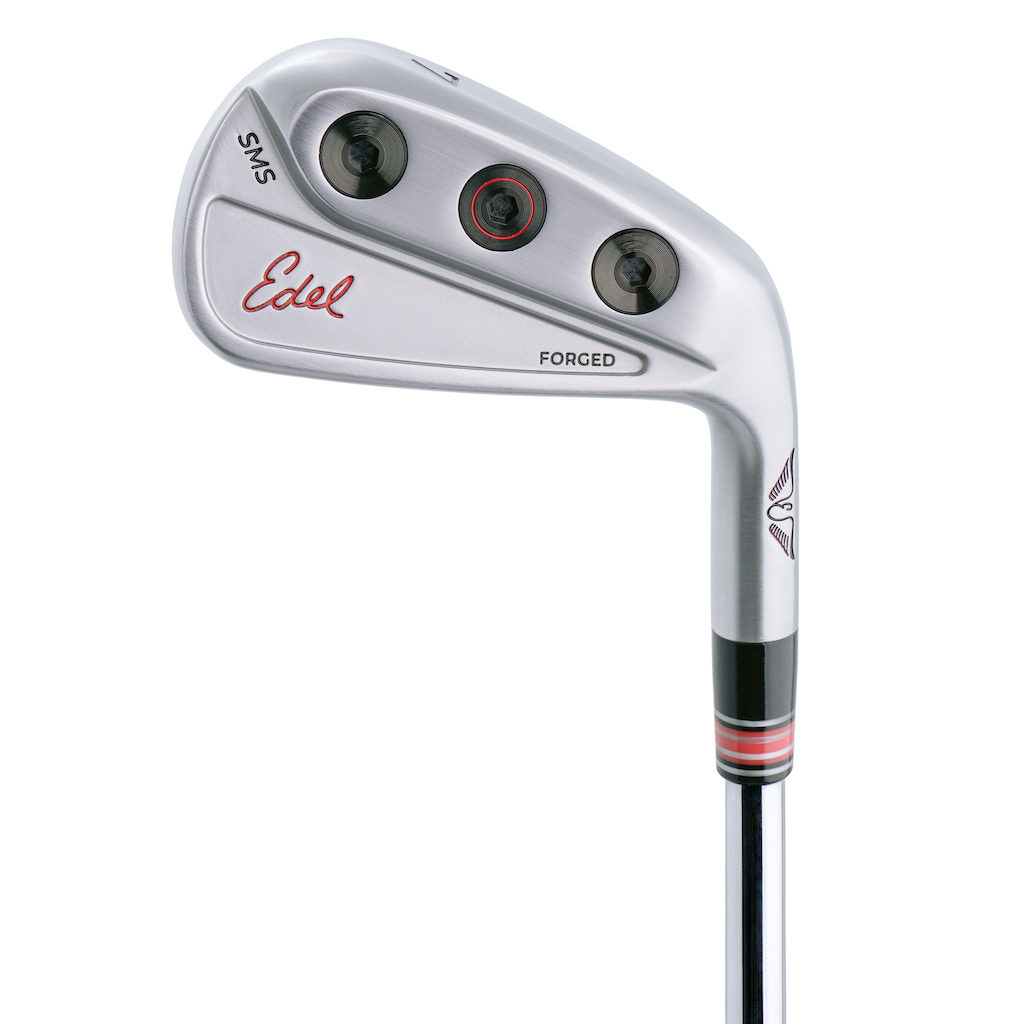 THP has been at the forefront of the evolution and continued growth of Edel. Most recently it has been the introduction of their SMS wedges with moveable weight technology, of which you can read the feedback of both our staff as well as THP members here. Those three moveable weights have started a revolution for Edel, the ability to dial in wedges unlike ever before has been so successful that it only made sense it would find its way to irons.
Today, Edel announces the arrival of the SMS Irons, and trust us, you are going to want to pay attention to this one.
Swing Match System: SMS
For those perhaps less familiar with the SMS weighting that Edel has applied to their wedge line, it stands for "Swing Match System" and the idea behind it is brilliant, yet at the same time so obvious it is astounding we have not seen it integrated to this degree before. 
This adjustable weighting system isn't revolutionary in that Edel is the first to bring adjustable weights to wedges or irons, but they are the first to find a balance of understandable integration and adjustability within the framework of weight options that truly impact performance.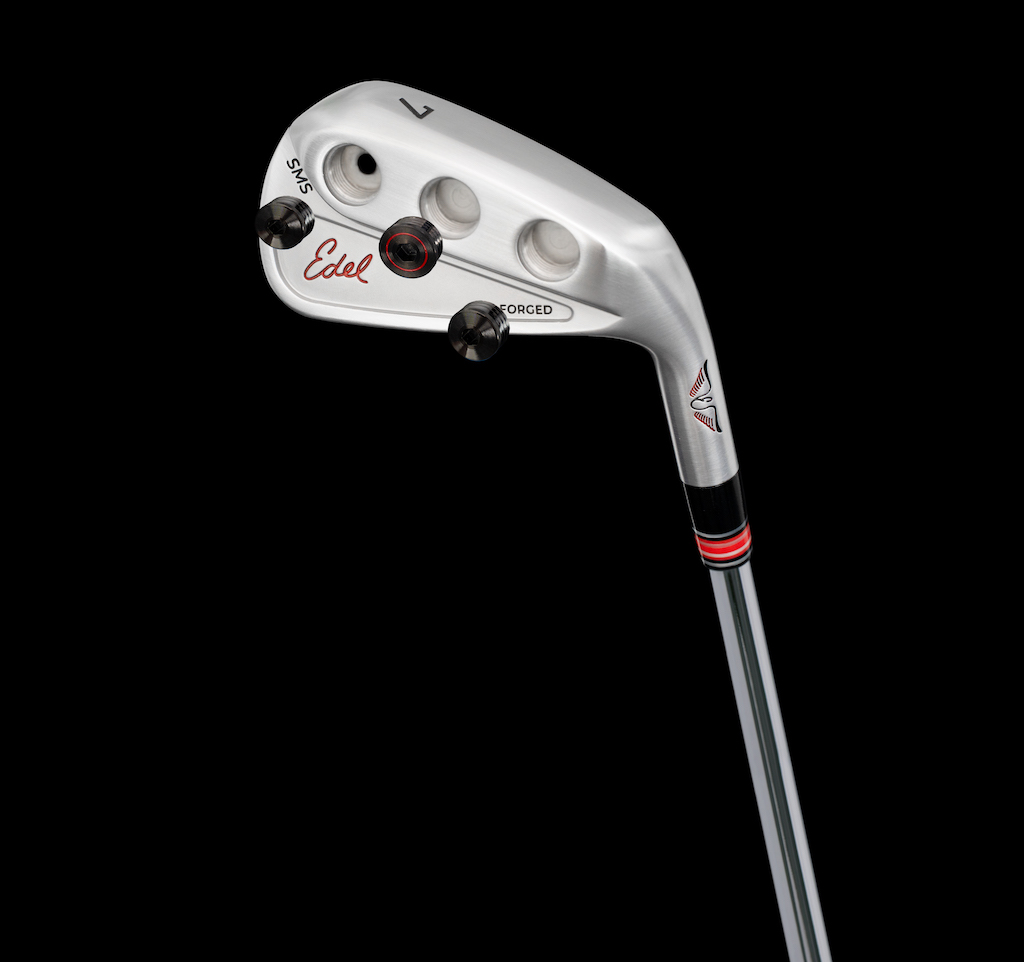 Each golfer has a unique swing, and rather than trying to fit the swing to the clubs, the SMS weighting focuses on fitting the club to the swing in a way that only a company like Edel is willing to do. By adjusting the positioning of the three different weights in the head to fit the golfers swing, it aims to improve clubface control at impact. By doing that, you can tame, or even eliminate, the big misses right and left of target which through better clubface position at impact also means more efficient energy transfer that can make for more distance and accuracy as well.
Iron Integration: Edel SMS Irons
This idea at its root isn't new, in fact, any of us with a modern driver in the bag benefits from the idea of tuning the club to fit the person swinging it. Historically with irons however, it has always been more about making a lot of different models in a cycle, each of which pays attention to one specific speed, variable, or even flaw. The Swing Match System though, turns that on its head by allowing this single iron to be tuned to all of that, for every individual.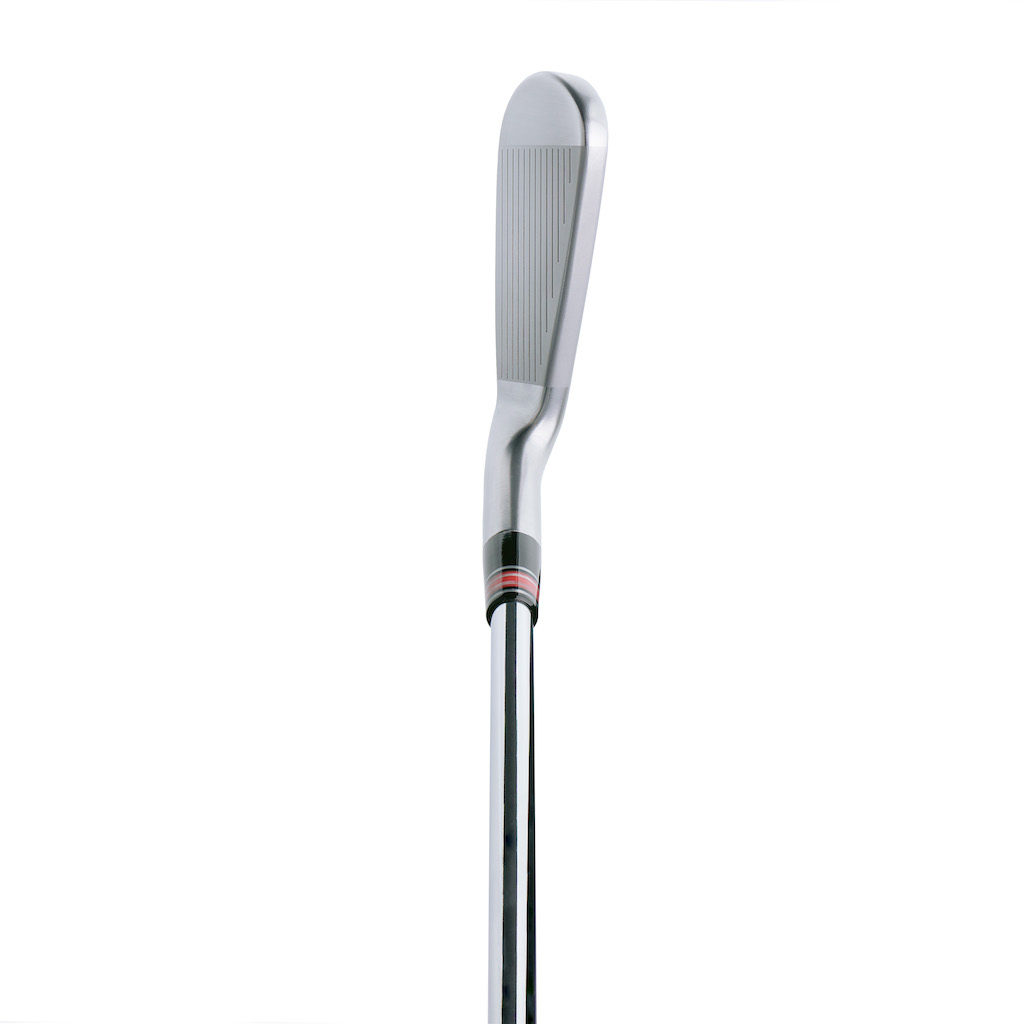 Because the SMS can adjust to a variety of different swing types, it is essentially a Swiss Army Knife of the iron segment, but in an aesthetic and design tech which is appealing to the overwhelming majority. The iron itself is classified by Edel as a "Hollow body, players distance iron", meaning it seeks to work for scratch golfers all the way up to those in the high teens. The body is made up of 1025 Carbon Steel which is forged to give the sound/feel golfers will expect in an iron at this price point. The face is plasma welded to the frame to ensure not just maximum speed potential with the steel face cup, but also saving maximum weight versus traditional welding techniques. Internally however, is where it gets even more fun as the SMS is using a "urethane foam fill" that is high density to ensure that forged feel is intact.
When fitting the Edel SMS irons, the process allows the golfer to not have to alter their swing path to fit the iron and instead find the optimal location for the heaviest of the three weights that frees up the iron as well as the user to work together. In testing, the company put the new SMS in the hands of golfers against their 7-iron, hitting them against the user's iron as well as swinging the SMS in each weight configuration. Each and every testing sample showed significant jumps not just from the persons own iron, but when the best fitting weight orientation was in play.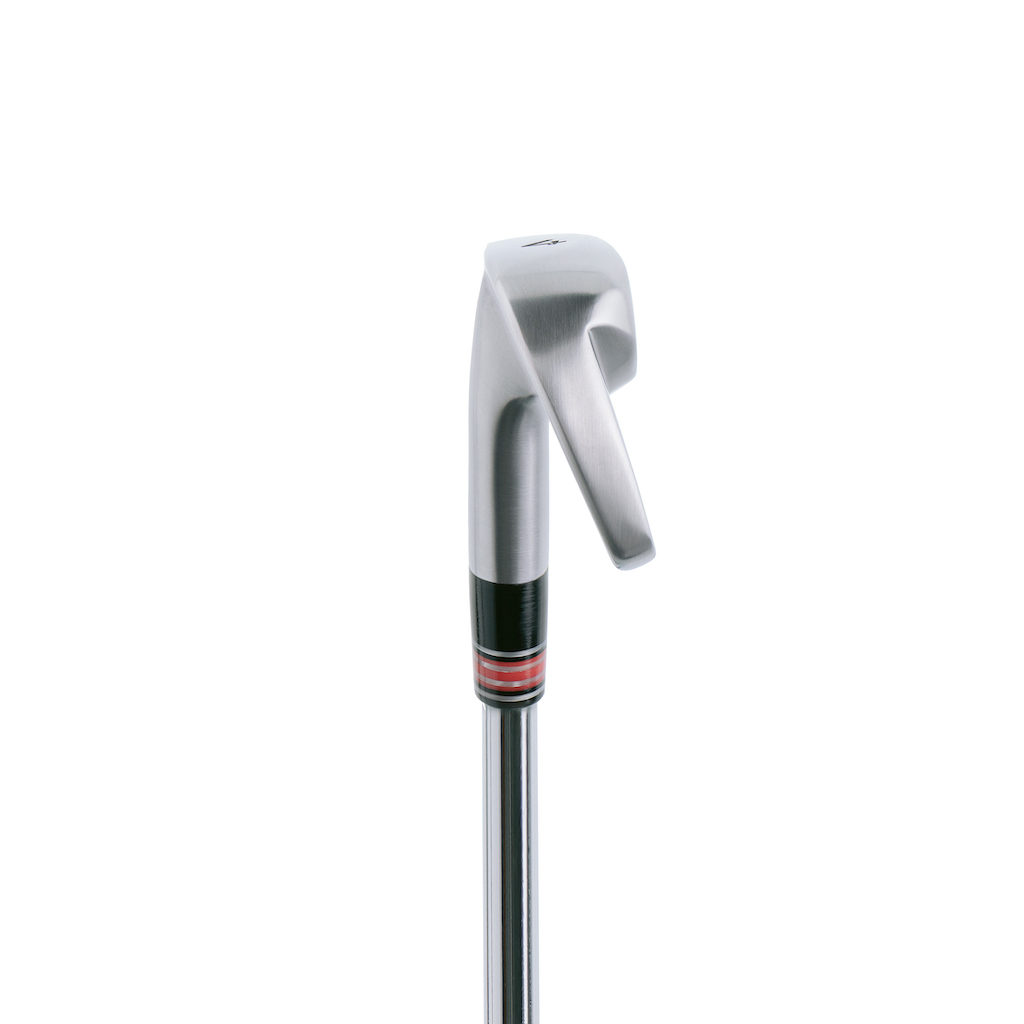 Overall, the testing showed improvement in every notable category (ball speed, carry, club speed, peak, descent, and yards from centerline) not just in the optimal position, but in all positions. What will jump out most from that data for most readers might just be the ball speed, with 3.3 MPH more speed found in the SMS Irons when dialed in versus 2.16 MPH without. A staggering 96% of testers saw speed increases, that is all but one tester.
Another part of the story here according to Edel is how quickly golfers could feel the difference when their "optimal" weight setting was found. This is right in line with what THP saw through the SMS wedges, with many remarks and feedback centering on how much easier the club was to square without feeling like it had to be forced than in a non-optimal setting.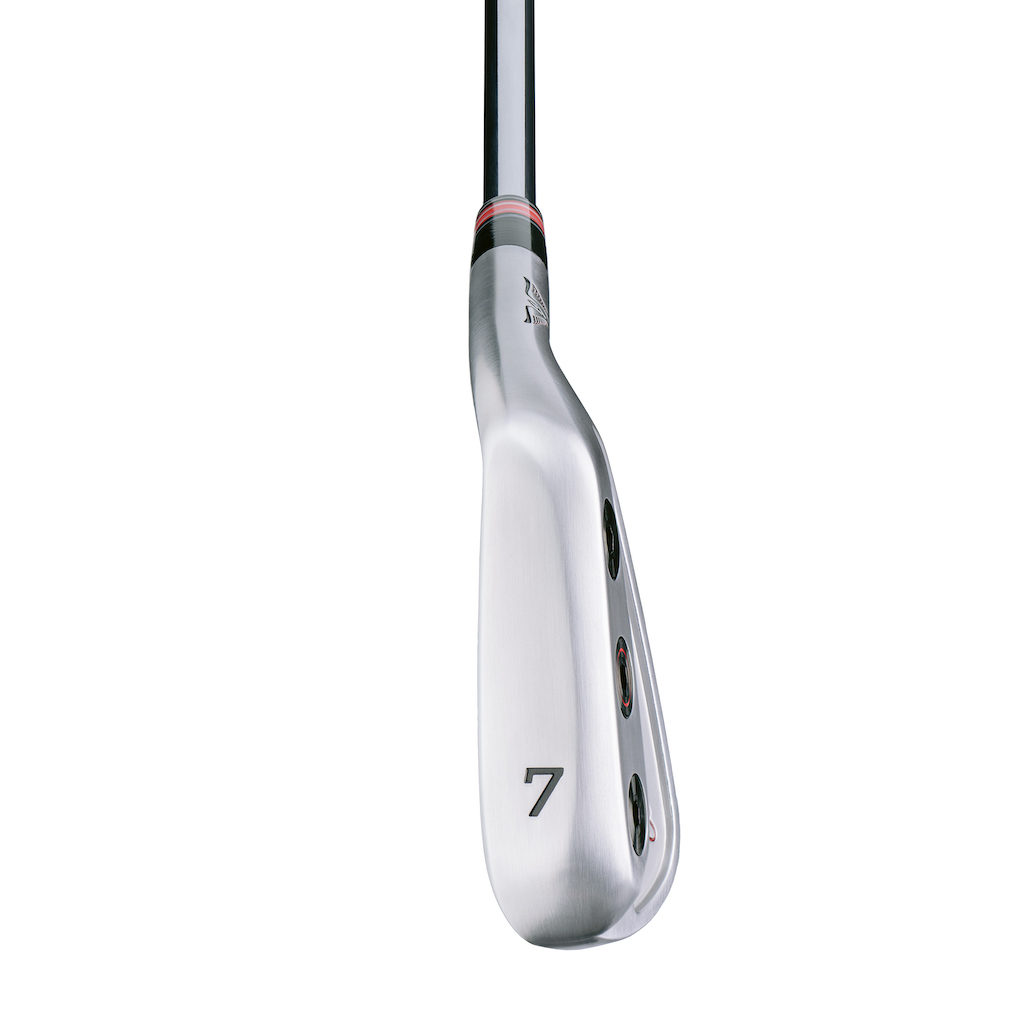 For those wondering, the standard weighting in the irons will be two 2-gram titanium weights and one 8-gram tungsten loaded weight which is the key to the Swing Match System fitting. Additionally, the heavy weight will be able to be tuned in by exchanging for 4, 6, or 10-gram options to dial in swing weight as well. Standard swing weighting will be D2, with fitting options above allowing more possibilities for those who need it. Additionally, the SMS irons will play off a 45-degree pitching wedge, settling in nicely to what we see in this category of iron, if not a bit weaker lofted in some cases.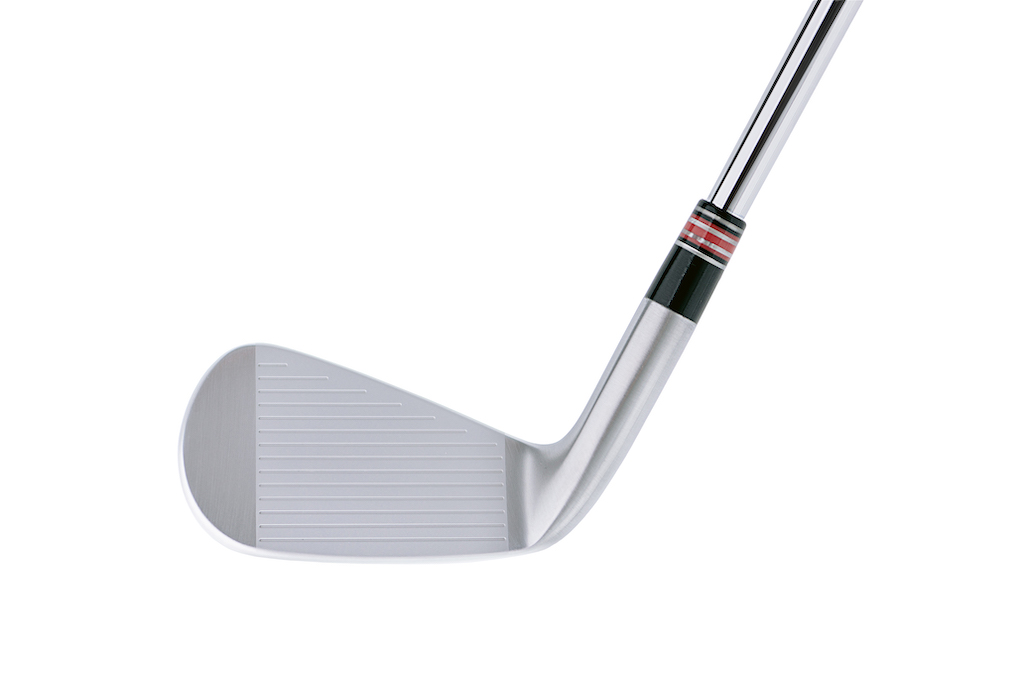 The SMS irons come in priced at $250 per club with 4-GW available. As stock, they will be paired with KBS Tour steel and Golf Pride Tour Velvet grips, however, there will be a handful of no upcharge shaft and grip choices as well as upcharge selections.
What do you think? Is Edel onto something? Do you want to know more? Be sure to keep and eye on THP as we will have ample feedback to come and jump into the conversations here as well as the community!
For more information, make sure to check out their website at www.edelgolf.com.
The Details
Retail Date: 7/21/22
Price: $250.00/club
Options: 4-PW, GW
Dexterity: RH