The new Edel SMS wedges are here and we have a full review of what they call Swing Match Weighting and how it can impact performance. From inside the THP Tech Studio we have Chris Koske from Edel Golf with us and we show the swings and breakdown the data.
In this episode of TESTED! we take a detailed look at the Edel SMS wedges and specifically what happens when the Swing Match Weight is moved from heel to toe. As with all episodes, you see swings and then we breakdown the data, with a little bit of tech talk mixed in.
Before going any further, it is important to discuss what was mentioned in the video in regards to the four grinds available.
Below we have a quick look at the different grind options and then a little bit more detailed information of how they might impact your game.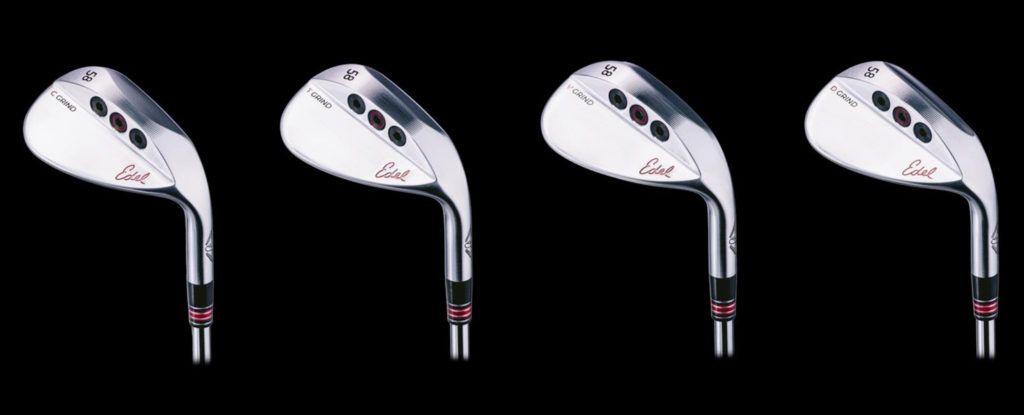 Starting with the C-Grind, this is a cambered shape grind that features lower bounce and a wider sole. Think of this as a bit of a shot maker's wedge. The wider sole offers some ability to play out of bunkers and deeper rough, while still being able to have success in all turf conditions.
Moving to the T-Grind, this is a Triple Sole Grind with three different surfaces and extremely high bounce leading edge. Following that edge will be a lower bounce crescent shaped surface, and then the T-Grind offers a large amount of heel relief. This grind offers the ability to manipulate the face open without increasing the effective bounce. A great asset for tight lies and also good for golfers with a steeper angle of attack.
The V-Grind is exactly what it sounds like, which is a sole that features medium to high bounce and when you look at it, it is shaped a bit like a V. A higher bounce angle closer to the leading edge will allow the sole to engage the turf quickly.
Finally the D-Grind, which is a Dual Surface Shaped grind with high bounce. A small channel in the midsole area creates two separate bounce surfaces with higher bounce in the leading edge to cut through the turf, while the extremely high bounce on the second surface prevents digging.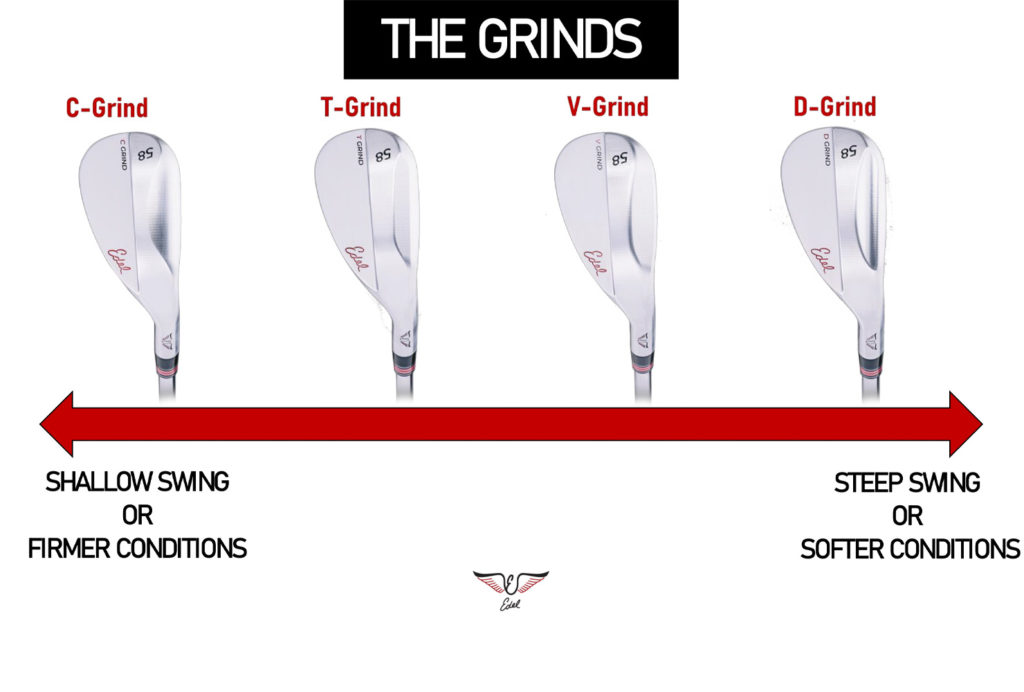 There is a lot going on with the technology and the fitting and we hope the video above helps give a better understanding of the Swing Match System from Edel.
Could a Wedge
Optimize your angle of attack?
Optimize your spin?
Optimize your path?
Optimize your dispersion?
Edel believes that the SMS line is the first wedge fit for your swing and it can be done with a simple adjustment.
After watching the video and seeing the grind info, where do you think you would fit? What grind and where would the weight be placed?
The Details
Available: Hitting Fitting Centers Today
Cost: $199 per wedge
Lofts: 48-60 in two degree increments
More Info: www.edelgolf.com