Throughout the last couple of years, the features known as Brand Story have taken readers on some twists and turns throughout the growth and changes of different companies or divisions within the golf industry. Diving into Edison Wedges is like taking a look at a Jackson Pollack painting and seeing straight lines. Yet getting to where we are, a business that is on the rise with products that are well liked by just about all who try them, has been one heck of a road traveled.
Terry Koehler is an industry veteran. For close to three decades he has been creating, marketing, and talking about golf equipment, and for the better part of that, his focus has been on wedges. Some might call him a dinosaur, heck, when talking to Terry, he will probably call himself that, but he has a passion. That passion has led to Edison Wedges, but to understand where they are, we must first start at the beginning with his previous companies.
Some might remember Koehler from the mid 90s with the Reid Lockhart brand. Others might have had the opportunity to try out or use the Eidolon wedges from the early 2000s. Both brands brought innovation to the segment including a sole design that brought high and low bounce into each wedge to offer versatility. One hundred percent CNC-Milled wedges is something so mundane to hear about, but back in 2003 virtually nobody was doing it, except Eidolon. All things brought to the table by Terry Koehler, but we can't pretend all was perfect. Sometimes great designs or innovation doesn't lead to a lot of sales, sometimes poor decisions or lack of funding play a role.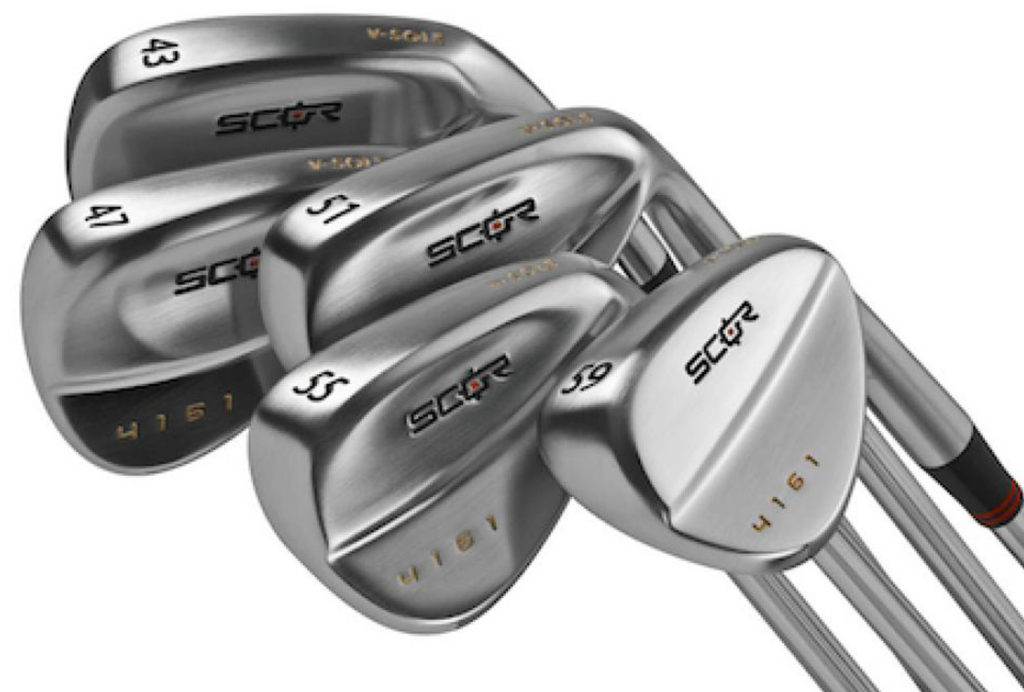 This leads us to SCOR and where in many ways, THP picked up on the story of Koehler and his wedge designs. Sure we featured Eidolon prior, but with SCOR, we had a small and rabid fan base of users on our forum and they were vocal about the products. SCOR was different from others in the market place because it wasn't a wedge company or an iron company, but what was described as a scoring club company. The idea was a simple one in a lot of ways, that most of your shots come from between your 9 iron and highest lofted wedge (ideally) so they would have every loft available from 41 degrees to 61 degrees to create perfect gapping in a modern muscle back design.
SCOR was gaining traction, perhaps not enough to create market share to keep them going, but it was growing. During this time, we got word that Ben Hogan Golf equipment was possibly coming back, and honestly if you look through a Terry Koehler biography you will see an overlap of SCOR and Hogan because there was one, at least on the surface. We asked him to expand on that time.
"The transition from SCOR wedges to bringing the Ben Hogan brand back to golf was the biggest challenge of my golf career, and a huge honor. But it also spun me off into a position as CEO that isolated me from day-to-day personal involvement with the product development process and the interactive customer communications function. The endless workdays and pressures of a 300-mile commute each week also took their toll on me, as you might imagine.
After I retired and passed the torch in the summer of 2016, I took some time to recover and ponder my next venture. I actually created a small company to market a bird hunting vest I designed and poured my energies into a remodel of my coastal second home."
Koehler makes it sound like a pretty happy picture, but really that wasn't the case in its entirety. The Ben Hogan transition period was a dark one for him, in part because like anybody else, when you create something and put every ounce of being into it, seeing it go in another direction is hard to watch. Especially when finances were at the forefront of it and it was made public on places like this website and others. Be it right, wrong or indifferent, changes were made and Koehler was back home doing other things.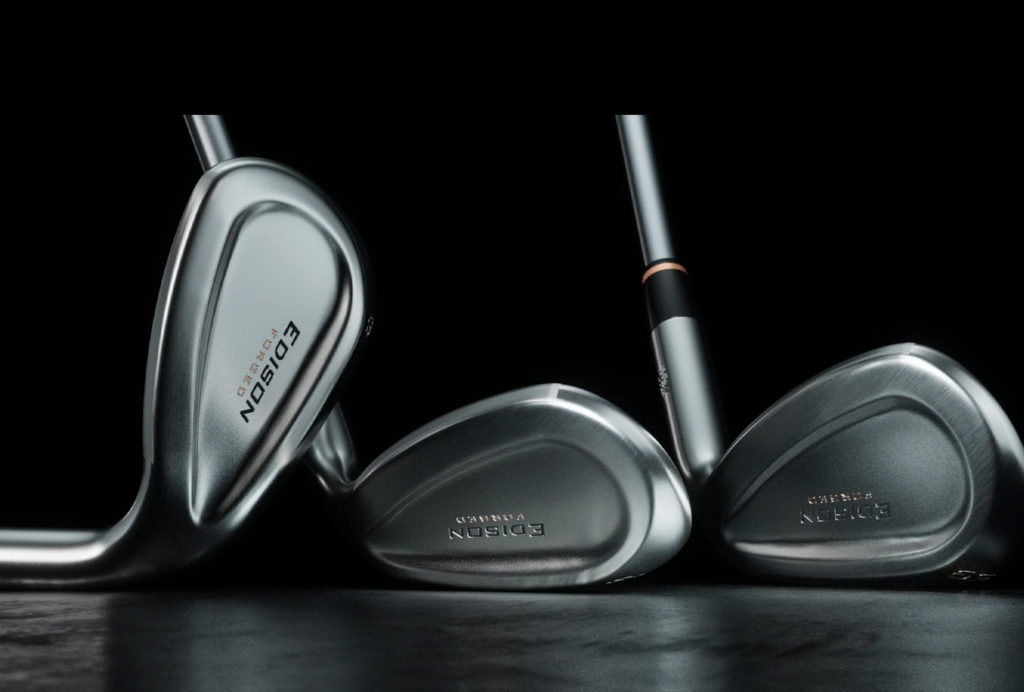 Now back home and messing around with designs, Koehler realized he hadn't pushed the envelope as far as he wanted to with SCOR or Ben Hogan. With no market restrictions and free mind, the designs started to flow. Terry Koehler expanded on this time line.
"So, I began design work on what became the Edison Forged wedges. I created Edison Golf with a long-time industry friend, Trace MacDougall, and a couple of others, so we could offer a sound and serious challenge to what is still the most innovation-starved category in equipment.
As I dove into that work, my 30-year passion for wedges and wedge design was rekindled and I found myself where I like to be – right in the middle of the design/production process and engaging customers on an almost-daily basis."
Obviously this timeline is leading to the creation of Edison Wedges, so where did it come from in terms of name and what were the goals early on? Koehler had a lot to say on the subject.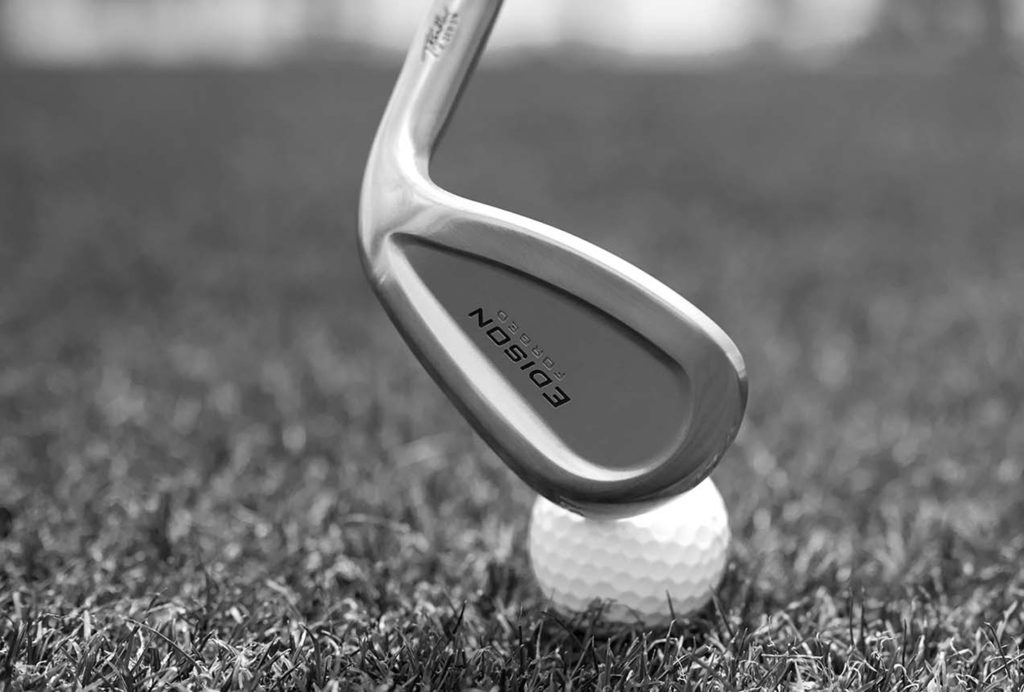 "The name "Edison" actually was the idea of my business partner, Trace MacDougall. In the early stages of forming the company, we discussed and explored lots of ideas, and actually came up with our tag line or mantra first. "Bold ideas. Better golf shots." defined what I wanted this company to be all about. No restrictions on what we could do in the wedge category to improve the performance for serious recreational golfers, from low single digits to 20+ handicap. He suggested that doggedness he's seen in me for 25 years was what drove Thomas Edison as well.
My 30-year study of wedge performance taught me that you can't get where we wanted to go by making slight tweaks to what others were doing.  The success of the SCOR line of wedges, and the reaction to the Ben Hogan TK15 line proved to me that more could be done to help golfers get better results from their wedge play.
We organized the Company in early 2018 and soon began making 3D prototypes of what I thought would be the optimum way to craft wedges. That process was just not feasible for production, but it let us experiment with lots of different approaches to mass distribution. Once we had performance where we thought it was optimized, we created CAD files and forging tools. We ordered our first production heads in late summer of 2019 and began shipping the first Edison Forged wedges in April, 2020.
Very simply, Edison Golf gave me the foundation and base from which to push the envelope in wedge design further than I ever had before."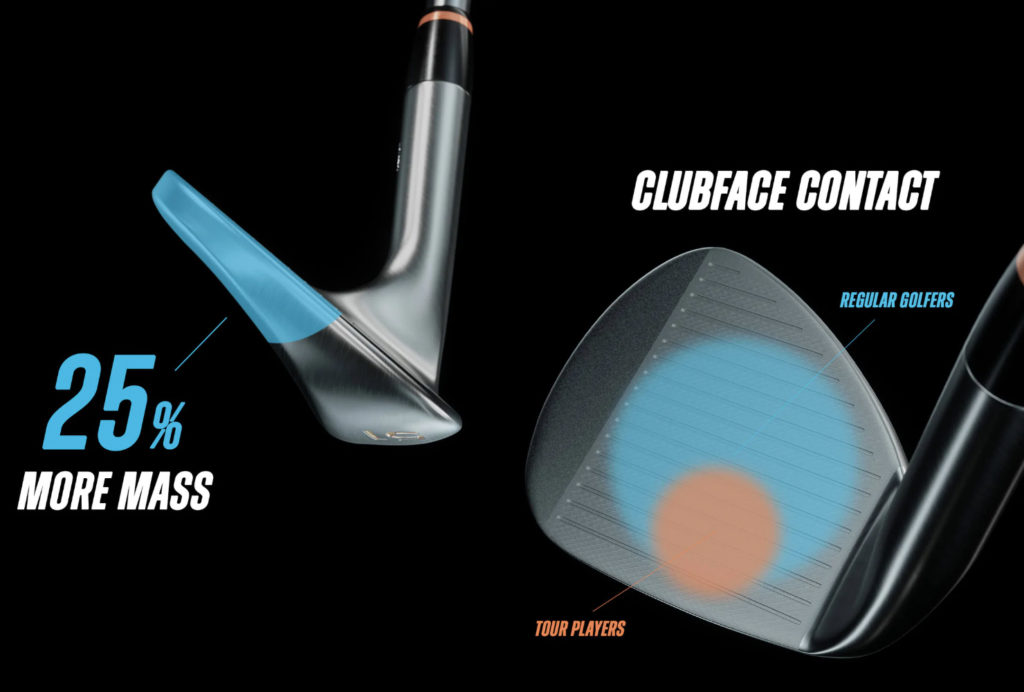 Koehler believes that Edison Forged wedges are the first ever designed specifically to optimize performance for the recreational golfer. While one could argue that other brands have brought to market forgiving options with larger soles, perimeter weighting and shifted center of gravity, this is a bit different. Adding a more traditional look, while still not being all that traditional is a tough task that many have not taken on, or at the very least not marketed, but Edison is poised to make that a focal point.
We demand forgiveness across the bag from driver through irons and even putter, but yet when it comes to scoring clubs like wedges, golfers are not demanding the same thing. Right or wrong, it's a line in the sand that is a differentiator and that is always a fun topic to dissect.
Moving back to the timeline of events that led us to here, we have Reid Lockhart leading to Eidolon leading to SCOR and Ben Hogan and now the birth of Edison. That sounds a bit negative like jumping around is indicative of failure in some way. I can't stress enough that it isn't meant to be. Passion brings creativity and while change has occurred for Terry Koehler that has led to new brands, the passion has never wavered and in some ways you could say only intensified.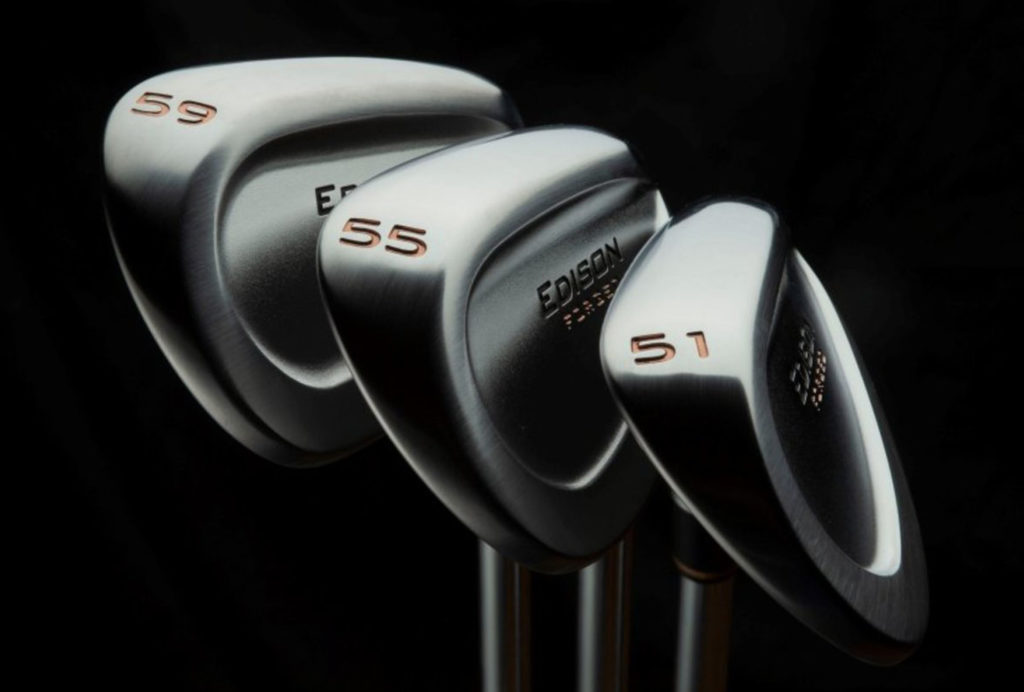 Now in the present, we are here with Edison Wedges. One of the downfalls with a lot of direct to consumer companies is the lack of fresh ideas. Some are dealing with less than zero R&D so are at the mercy of catalogued or open source items that they can brand their own, while others are dealing with funding issues that prevent new models from coming out. Maybe it's even a combination of the two. As golf is an ever evolving world and equipment moves rather quickly in the current market, how does a small brand that is doing actual creation of products move forward? Koehler explains.
"I'm a thinker and tinkerer, so I'll never become complacent or satisfied that I've done it all. I've been working on the next generation of Edison wedges almost since these were finished, but the performance bar has been set by the Edison Forged wedges. Until I can create something significantly better, there's no reason to move on."
How does Edison move forward and not suffer the same fate as previous brands that had rabid fans, but not enough acceptance to stay the course? That is the million dollar question that we asked Koehler and he explained.
"We are a small, self-funded company challenging decades of conventional wisdom and very established brands. But we work hard every day and our sales are steadily growing, mostly now by word-of-mouth as we continue to build a base of owners that have seen what this genuine and remarkable wedge technology can do for their performance. We get very few wedges back from our guarantee, and almost all our owners have completely replaced all their old 'tour design' wedges with ours.
I don't have any aspirations of slaying giants. What drives me is the pursuit of performance by the millions of recreational golfers who are the heart and soul of this game I've played my entire life."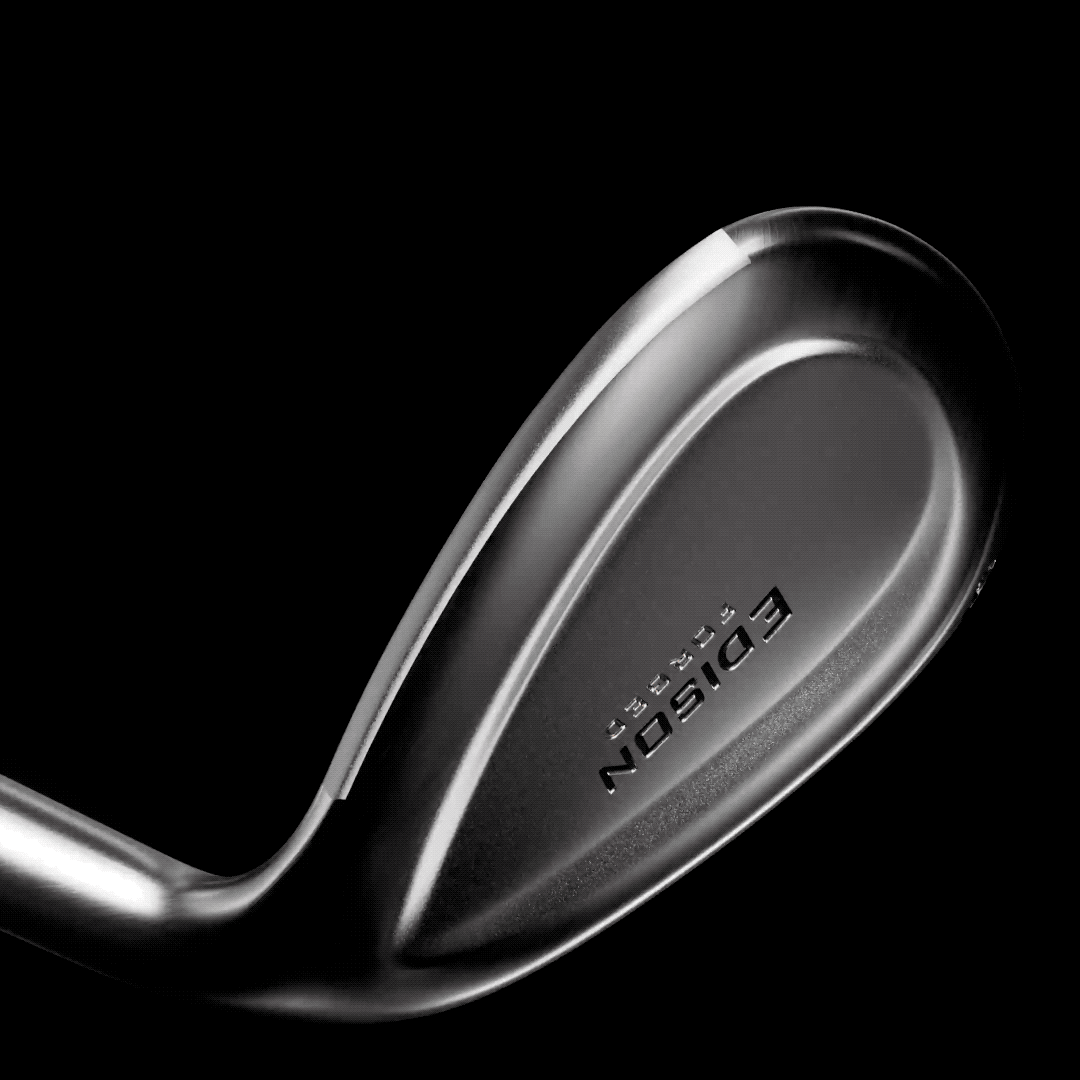 Three plus decades later, a handful of brands and here we are with a passion fueled project. Obviously their goal as a brand is to produce something for golfers to try, use and enjoy. Yet Koehler has this peacefulness about him now, that I never saw over the previous 15 years of our conversations. Where he wants to educate rather than dictate the what and the why. He is a story teller, and one that has plenty of knowledge to share.
The end result will be up to the golfer to decide if this passion is here to help or dinosaur thinking, but we tend to believe it is the former. With each passing week more people are trying out Edison wedges and sharing their thoughts on the products, more intrigue lurks.
For more information on Edison Golf, check out their website at www.edisonwedges.com.