You have heard the buzz, seen the massive adoption and use on the tour and THPers raving about the new Callaway Epic from the Grandaddy. Today we are kicking off a contest to give one away with our friends at Budget Golf. If you missed it, we also have a coupon exclusive to THPers that you can use right now, by clicking here.

The Prize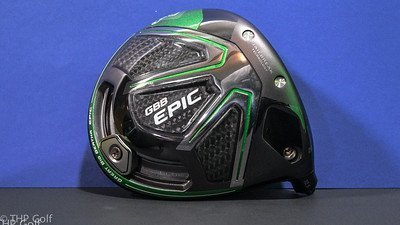 The Contest
It's scavenger hunt time and long time THPers know these contests are a ton of fun, as they provide some learning that seems hard at first, but all of the answers are readily available on the Budget Golf website. Your job is to answer these 3 questions and send your entry into admin@thehackersparadise.com and include this information.
Your Full Name
Your Shipping Address
Your THP Forum Name
Your Shaft Choice
Your Shaft Flex
Include Your Twitter Handle if you are going for the bonus entry.
The Questions
1. In what city is Budget Golf located?
2. In their Clubs section, how many brands of drivers are for sale? (you may have to count)
3. In what year did Budget Golf begin making dreams happen?
It may seem hard and overwhelming, but all of the answers are available at the site linked above.
Bonus Entry
Everybody that gets the correct answers will have a chance at winning one of the new Callaway Epic drivers. If you want another "ball in the hopper" in the drawing, you can get one quite easily. All you have to do is Follow or Be Following @THPGolf and @BudgetGolf and Retweet the tweet we made about this very contest.
Rules
One entry per person.
Deadline for this contest is Feb 6th, 2016.
Contest open to all THPers.