The #1 Performance Value Driver in golf just became an outrageous value due to a new golf forum seeding initiative from Tour Edge!
Because you are a reader of this website, you can receive a FREE Exotics EXS 220 Hybrid ($200 Value) with the purchase of theExotics EXS 220 Driver ($350).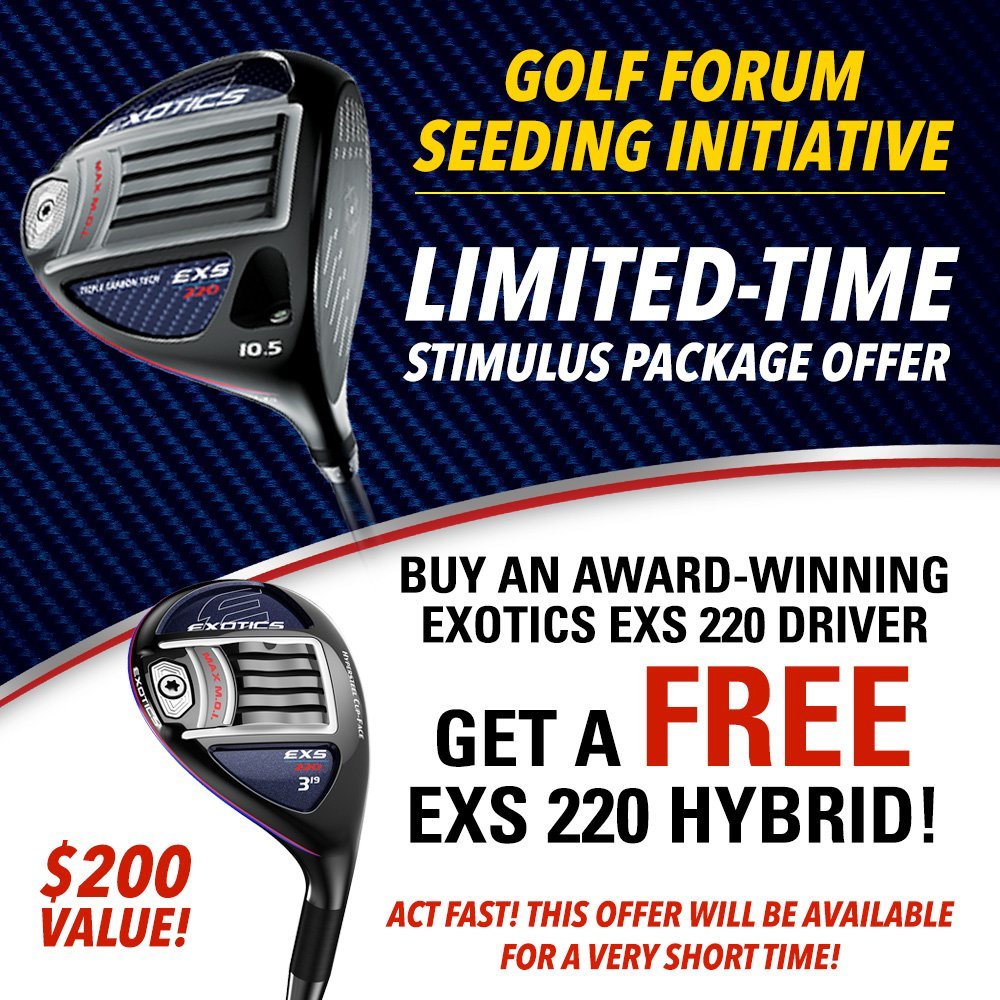 This offer is live right now, but will not last very long. To jump in right now, visit this exclusive link.
What drives a challenger brand like Tour Edge is the seeding of our products through demo days and forum reviews that help prove why we are the best Pound for Pound performance and innovation golf clubs on the market.
Before the 2020 PGA Tour Champions had to stop play, the Exotics EXS 220 Driver was one of the hottest new drivers on Tour. Eight EXS 220 Drivers went into play in the last three events, making the EXS 220 one of the fastest rising models on Tour. The EXS 220 hybrid was also very popular in its initial launch to the players.
Tour Edge is making this offer to THP readers to produce a new wave of product reviews that will once again help propel the buzz on our EXS 220 series.
You can jump into the conversation on the forum right now where other THPers are taking part in the exclusive offer. A number of reviews have already popped up there as well. Click here to head to the THP Forum thread.
If you are looking for how well these clubs performed in our recent testing? You can read all about the new Tour Edge EXS 220 Driver in this review here.