Experience a putter fitting, and one thing you will undoubtedly hear about is how you aim your putter. There are putters out on the market that promote an easier-to-aim design because, at the very least, if your aim is off, the chances of consistently making putts decrease. Of all the different ways of working on one's aim with a flatstick, perhaps none is more revealing than using a laser. Over the last few weeks, I've spent time with the F4 Laser Cross Putting Alignment Aid to see how much this device can help my putting.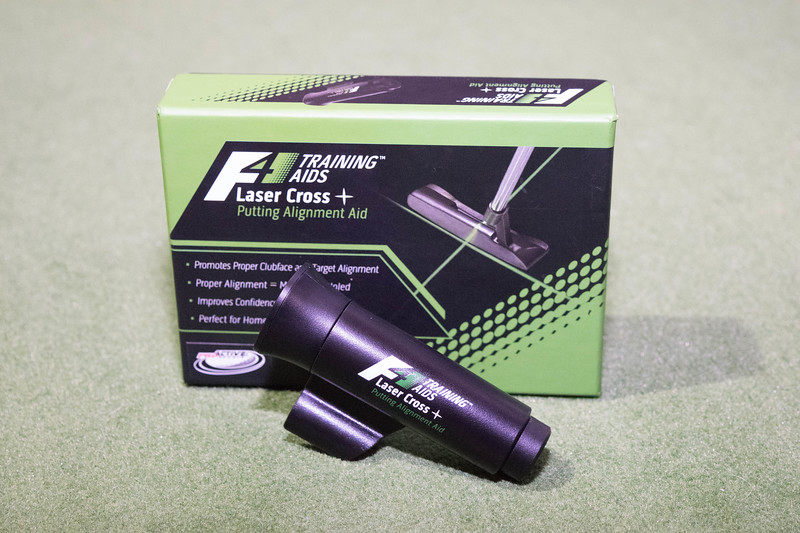 I am all for training aids that are straightforward to use, which was the feeling I got when I went through this unboxing experience. The cradle that clips onto the putter shaft, the laser, and a micro-USB charging cable is all the hardware found inside the box. Once you are ready, the setup process takes a matter of seconds. Insert the laser into the cradle, which then mounts onto the putter shaft. Press the button on the top to project the two green lines, and after a few minor adjustments, you are ready to improve your putting.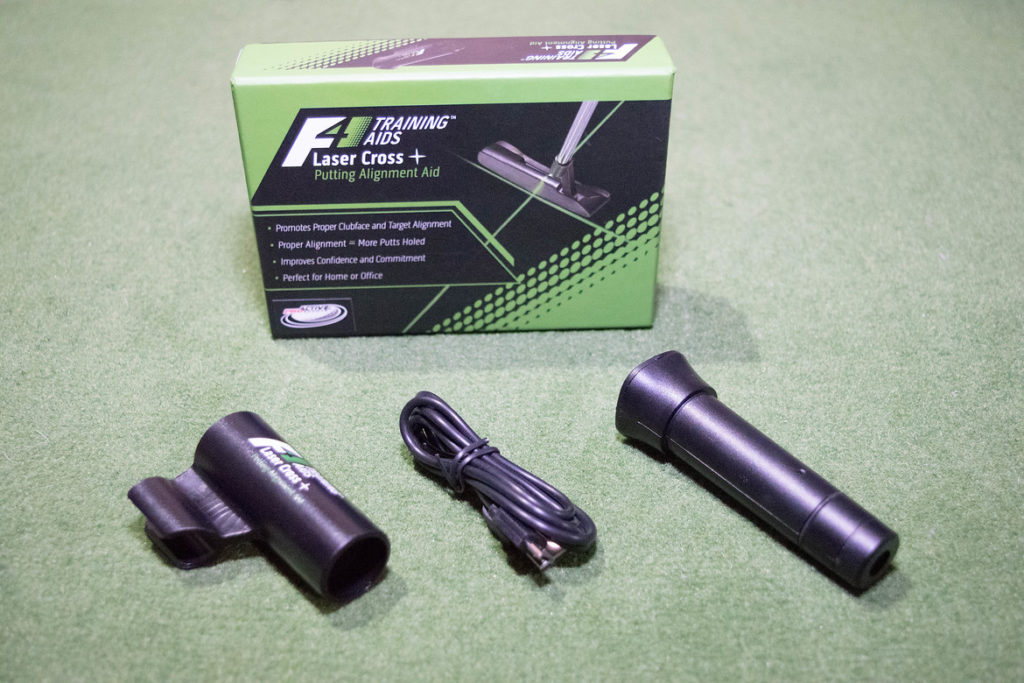 When everything is aligned correctly, you will see a cross in front of the putter's face as you stand over the putt. Ideally, you will see one line extend from the alignment aid on your putter out towards the target, while the other will help visually engrain a better face angle. I tend to set up with my putter slightly open, which was easily demonstrated with this laser. By bringing that face to more of a neutral location, I could see the alignment of the sweet spot come back towards the hole. When my stroke was off, I could see where that center line traveled back too far to the inside. Visually, this laser offers a more than subtle reminder of what is going on during your setup and stroke.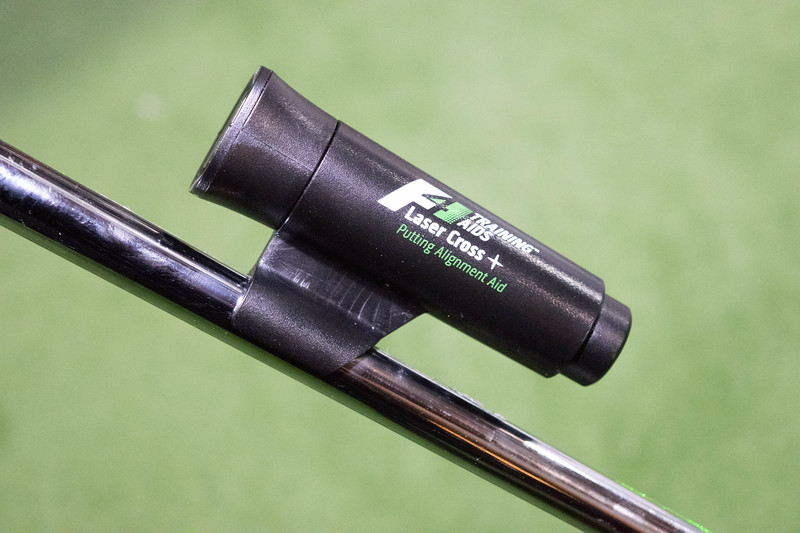 Now I know this is more of self-use training aid, but it is worth mentioning how enjoyable this was to use with the help of another person. Taking the laser out of the cradle and having a partner spot-check your aim by activating the laser from behind your putter head was eye-opening at times. This drill is something that I know I've personally gone through during a putter fitting, so to be able to do it at home or on a putting green with a friend is also beneficial.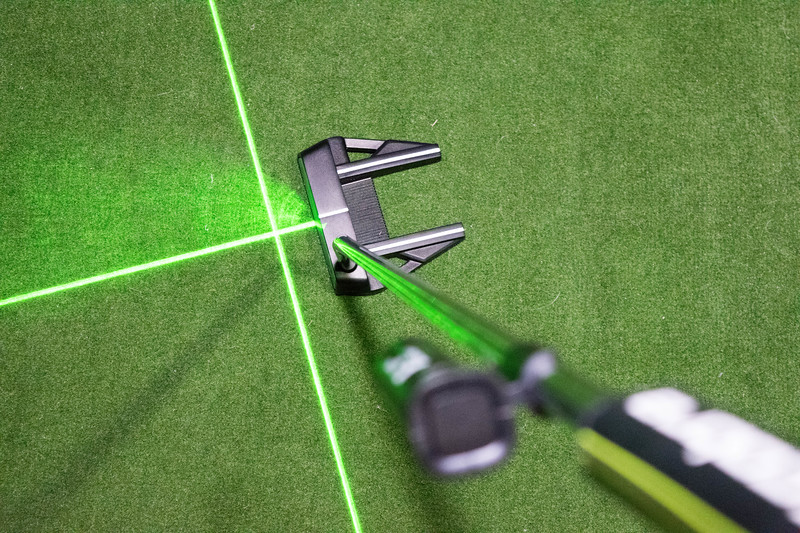 As with any training aid, not everything is perfect. This laser was tested on over a dozen putters, including some with graphite shafts, and we did find that several models in which the cradle would not securely mount to the shaft, meaning it could not operate as intended. In most of those cases, we used a paper towel between the cradle and shaft to make a tighter connection. I'll admit that I am no MacGyver, but it worked.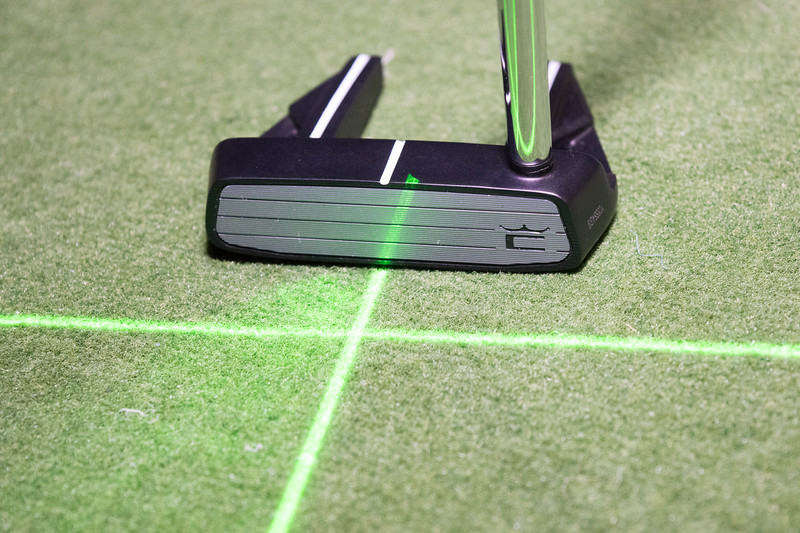 After using this putting laser for several weeks, I do believe it offers some value to golfers. As fall turns to winter up here and putting practice has moved indoors, it has been an enjoyable practice companion. It has offered enough visual feedback to show how my posture, shoulder alignment, and hand placement all affect my putter aim. Currently, ProActiveSports offers the F4 Laser Cross Putting Alignment Aid for $59.99 and is available online at www.golfstoreoutlet.com.