Just like trying to squeeze into a top, or pair of pants that are too small, trying to comfortably wear a pair of sunglasses that are too small can be extremely uncomfortable. Anyone who measures the top portion of their head to be over 23.5" circumference might find it more difficult to find a quality pair of shades that still give forth a comfortable fit without making the sunglasses look like they are a child's size. Not to mention, some of those smaller sunglasses out there tend to either pinch at the nose, or do not fully extend back far enough to comfortable situated themselves around the ears. All of these problems are why Fatheadz Eyewear was developed back in 2004: To provide oversized glasses for those who have a larger head.
In a way, Fatheadz is similar to companies that produce cloths labeled "big and tall." There is a direct market for them, which makes them a bit of a specialty item, but those who seek these glasses will most likely find great comfort in sporting a pair. Of course, there are also those out there who simply enjoy the style of oversized sunglasses, and if one looks back through history, that style has consistently been around. These however, are much more than just oversized lenses, they are wider, longer, and roomier along the nose.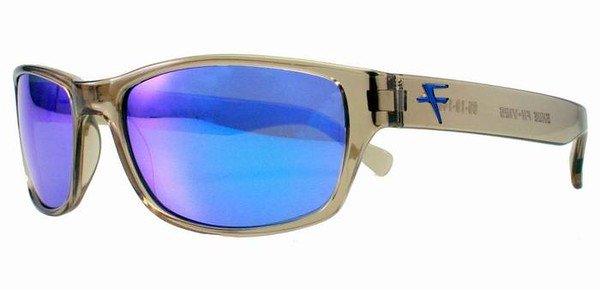 When it comes to models, Fatheadz currently offers 25 different frames, which can be chosen in a variety of colors, and then paired up with different colored lenses as well. All in all, Fatheadz offers plenty of variety to potential clients, so that if there is a certain style one is in the market for, there is a good chance that it can be obtained here. When adding in every day glasses and reading specs, the options swell to over 100 pieces of eyewear. As part of this spotlight article, Fatheadz sent in two pair of their sunglasses: The Don and Shue.
Personal preference would have normally led to the Shue, as it is much sportier looking with a more wrap-around design. In hand, the clear frame and glacier blue lens looked incredibly nice. Size wise, there was little doubt that this was an oversized frame, as the length protruded well past the ear. When it comes to The Don, they were a frame that could have, and were, worn much more frequently because the extra size did not bother nearly as much. The Don is a more classic style, in Trans Gray frame color accompanied by Volcanic Red lenses. One thing is for sure, both of the lens colors really popped on these frames, which assisted in keeping them from being anything but dull.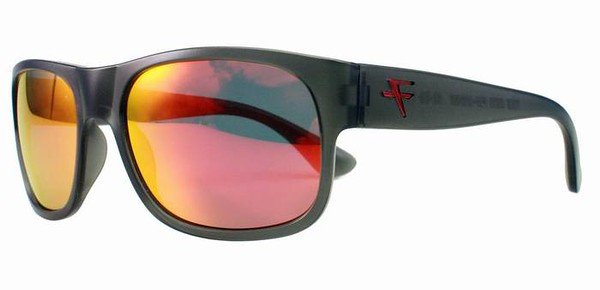 Both The Don and Shue feature Fatheadz wider frame.  Fatheadz has different wide categories, and these two being classified as their wider frame, places these in the 2nd largest category with an inside width of more than 5¾", but not exceeding 6". That extra width adds up to more than ½" of extra space, which provides a more comfortable wearing experience for the person who would need that.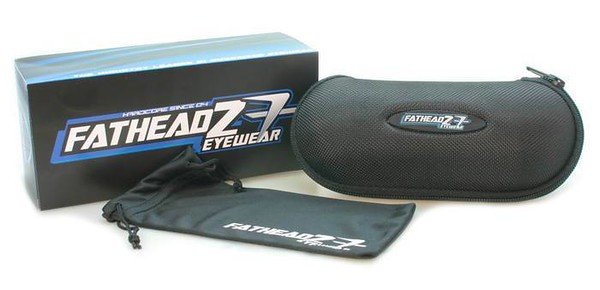 There are a number of things that Fatheadz offers that make them a compelling company for those looking for such a product. To go along with the options of width, style, and color, those who pick up a pair will also receive a nice zipper case and sleeve to protect their sunglasses while they are not being used. For the consumers safety, each lens provides 100% UV protection, to help keep the harmful rays from causing damage to the eyes.
With so many options available, the price for a pair of Fatzheadz sunglasses ranges from $75 up to $206. For those wondering, the two models mentioned above come somewhat in the middle of the pricing tier at $129 for the Shue, and $136 for The Don. More information on the additional models, as well as the other selections of eyewear can be found at www.fatheadz.com.