There is no denying that we have seen a dynamic change in Callaway when it comes to their golf balls, and not just the fact that they have held the #2 spot since 2015 or that they have two of the top 5 selling golf balls on the market. No, we have seen Callaway truly invest in their golf ball manufacturing from top to bottom, as well as their design intent.
One of the easiest places to see this intent is with the ERC Soft. In 2019 the company carved out a starring role in what has become one of the most booming segments of golf balls with the ERC, but in 2021 they are looking to take a strong hold over it by designing something that truly fits how this segment of golfers play the game.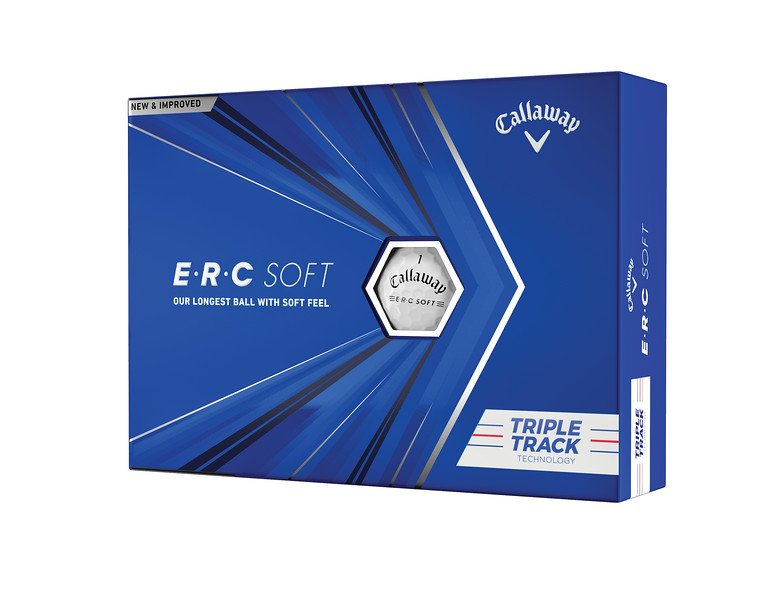 2021 Callaway ERC Soft
The company line for this one is that the ERC Soft is Callaway's longest golf ball with soft feel, but the focus is much deeper than that. They have entered this golf ball cycle with a clear focus on the golfer and ensuring they are not just producing a variety of price points but having something for everyone as well.
This is a ball that focuses in on the mid-low handicap golfer who wants maximum distance off the tee and irons, but also is a more straight-forward target in front of you player who benefits from higher launch with straight distance that allows them to keep control into and around the greens. This segment is the fastest growing in golf balls, with some fierce competition brewing, but Callaway wants to change the dynamic of what type of product is available in this realm. No, the 2021 ERC Soft is not a urethane golf ball, but the reality is, few in this segment really and truly benefit from urethane. Instead, more comes from consistent and easy distance as well as a softer feel.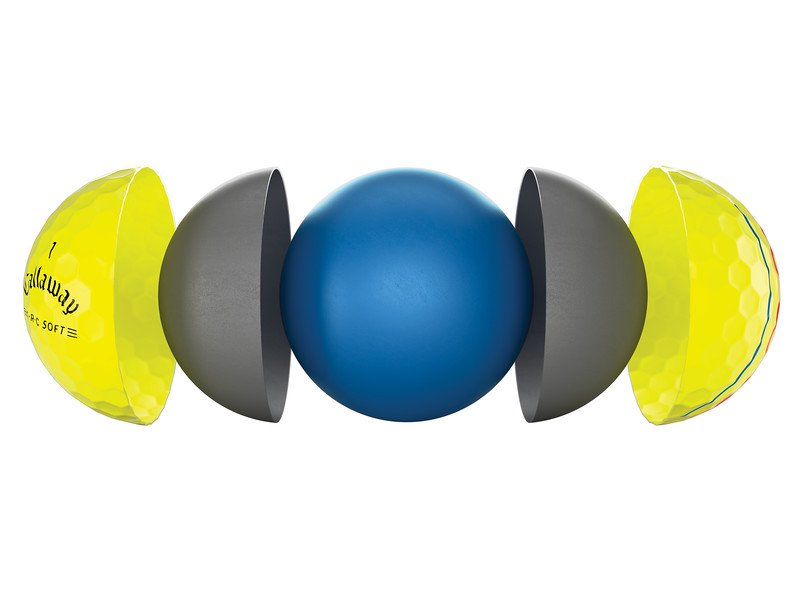 Make no mistake the ERC Soft is built for speed. Starting with the High Energy Core combined with the High-Speed Mantle, the engine to the golf ball is one of maximum ball speed generation meeting high resilience and a soft feel. But the big change to the new ERC is in the cover.
This ball uses a proprietary hybrid ionomer cover consisting of two key ionomers being combined with DOW Paraloid Impact Modifier made by DOW Chemical. This is what allows for Callaway to create what they are calling a "highly versatile" multi-material construction. This has led to the generation of faster speeds from the previous iteration, and not just that, it allows them to make a unique ionomer cover that is soft, but also exceptionally durable and extremely fast. In fact, Callaway's testing shows 3.9 yards longer than the previous iteration.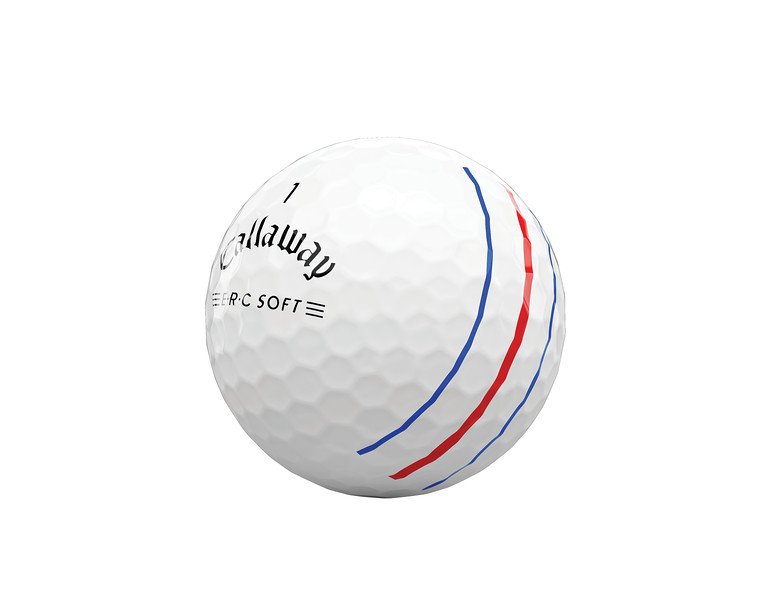 Combined with Triple Track Technology, the ERC Soft is a golf ball which is designed specifically for how this segments type of golfer plays the game. From needing to maximize distance, relying on easy launch, and playing the more straight-forward strategy, it is a golf ball that checks a lot of boxes.
The new ERC Soft will release on 2/25/21 with a price of $34.99 and come in White and Yellow Triple Track models. Plan on checking it out? Be sure to jump into the conversations here as well as the THP Community and let us know just what you think!