While initially the Callaway Apex 21 irons are going to get the lion's share of attention, it is worth reminding everyone that Callaway is also well known for their hybrids, in fact it is yet another category they get to claim being #1. So, when I tell you they are bringing not one, but two hybrids this year to accompany their iron sets, you might want to pay attention. 
Consider 2021 a re-imagining for Callaway and their entire Apex lineup, and the decision to offer two hybrids with the Apex name is one that makes a ton of sense. The realization was that they needed to have options that would blend with all three of their iron set designs.
Curious? Read on.
Callaway Apex 21 Hybrids
It makes sense to start here, as though the name is the same besides the date, this is legitimately an all-new hybrid model. The Apex 21 is targeted directly at golfers blending into a player's distance or game improvement style iron, and as such it is at its root a high-tech game improvement hybrid which offers a ton of technology and forgiveness.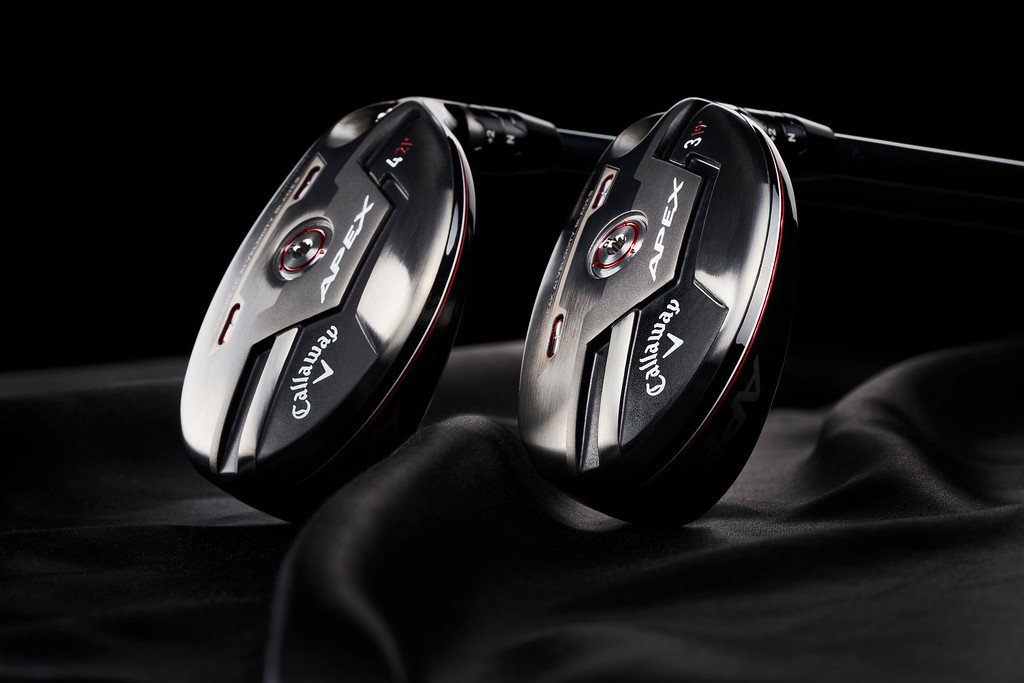 Size wise, the Apex 21 has a somewhat bigger footprint than past Apex hybrids which should inspire confidence in a lot of golfers. It also features an adjustable hosel to help further tune them in to hit the distance gaps each player is looking to fill. Internally, Tungsten is there in a big way with Callaway taking what they learned from the Super Hybrid and implementing it here with center-back-toe placement of a large amount of the material both for Center of Gravity (CG) purposes as well as counteracting the weight of the aforementioned hosel/adapter in order to tame any over-done draw bias.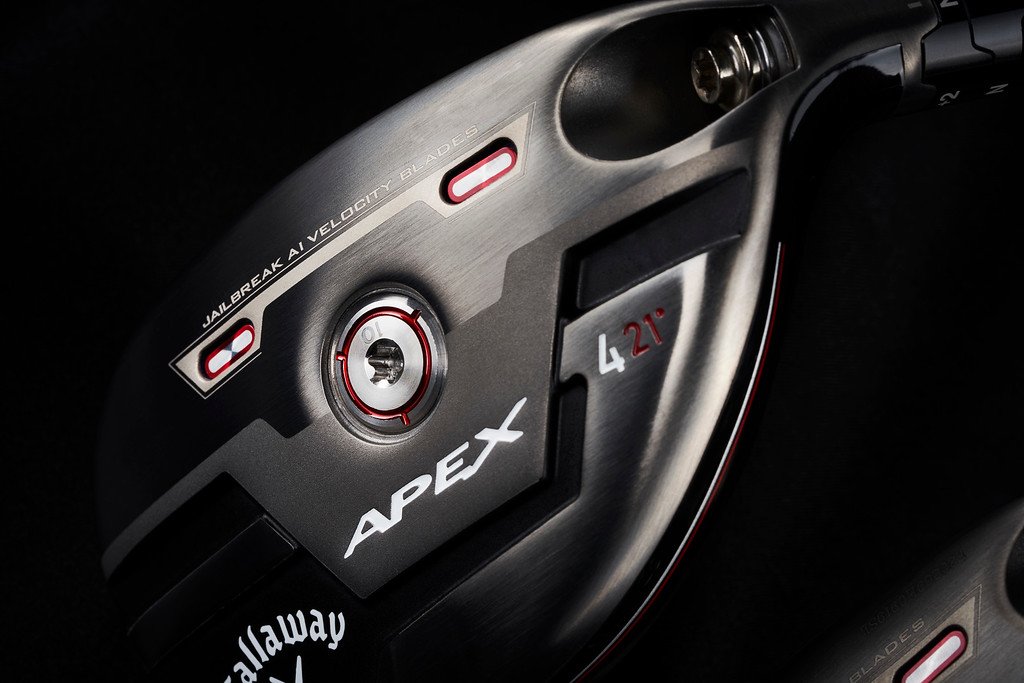 More than that, the club features a carbon crown to help move even more weight, and each loft also has a unique Flash Face SS21 which really maximizes the launch and forgiveness in the club. However, it is what Callaway is calling the "Jailbreak A.I. Velocity Blades" that stands out in the tech story. With this all-new Jailbreak design and application, the goal is to stiffen the lower portion of the club/sole to generate more speed where most golfers miss while allowing the face cup to flex more at the crown to keep the spin more playable. Additionally, the bars create torsional stiffness which means more forgiveness across the face.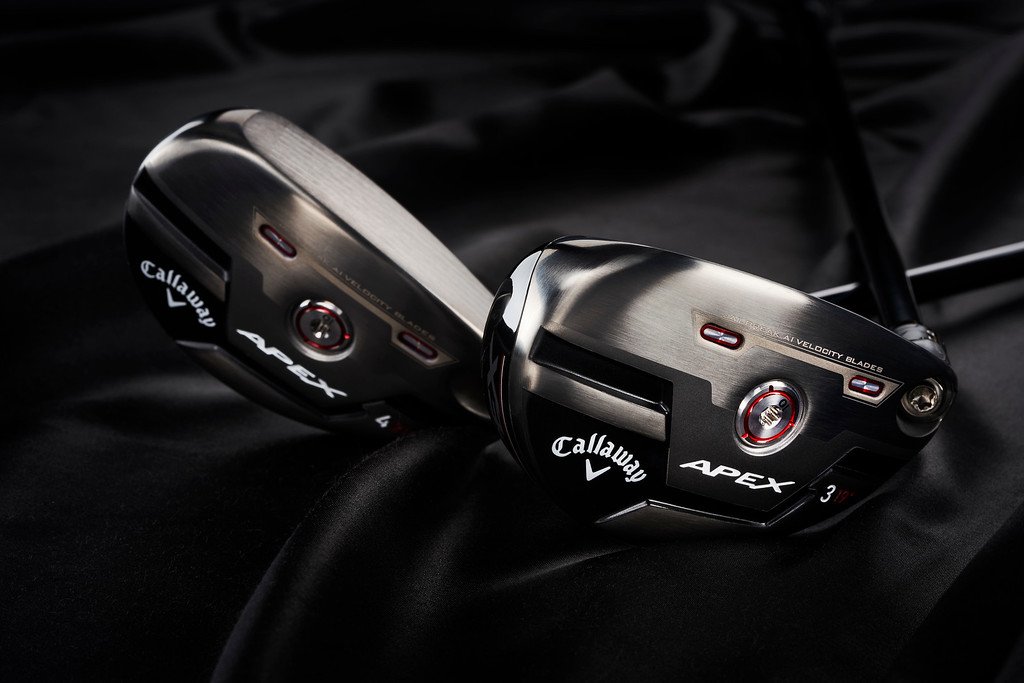 The name of the game here is forgiveness and launch, with a maximization of playability that easily blends into the irons for the biggest segment of golfers out there. The Apex 21 Hybrids will be available in 3-6 (19°, 21°, 24°, 27°) with 3-5 in RH and LH. As is expected with the Apex line, Callaway has selected a premium shaft for its stock option, and for this one it is the brand-new UST Mamiya Recoil Dart 75 (L, R, S) and the club is finished out with the Golf Pride Z-Grip.
Callaway Apex Pro Hybrids
The second hybrid to the Apex lineup is what Callaway is calling a true Pro-Style hybrid, and the one they anticipate being in their Tour Staff's bags the most throughout the season. This club is unabashedly for a totally different type of player than the standard Apex 21 Hybrid.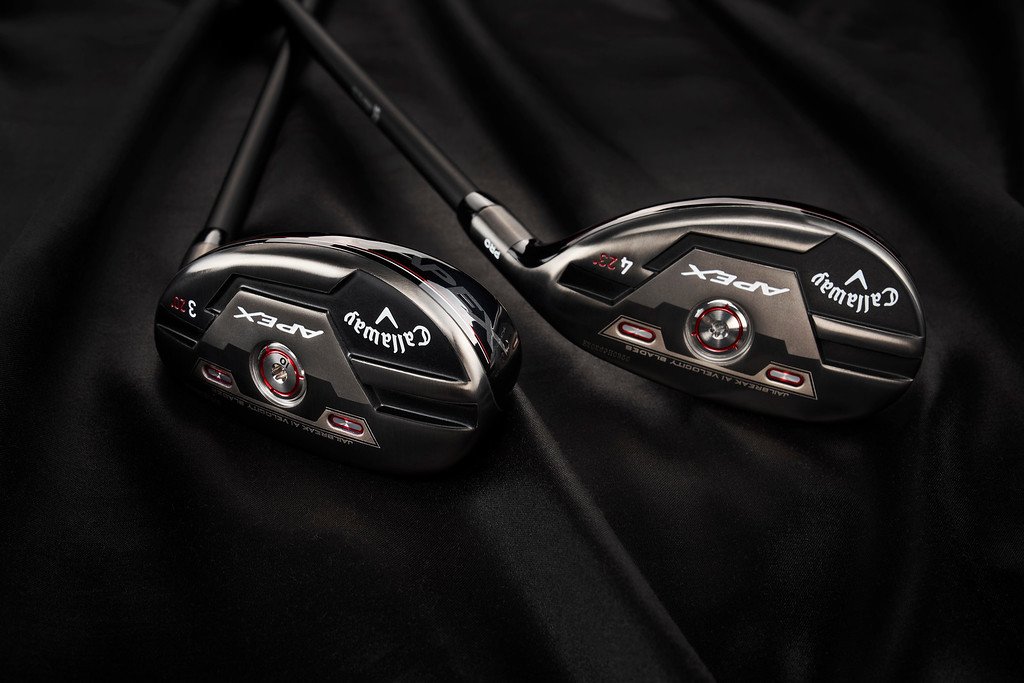 As you would expect, compact is the name of the game here with focus on control and workability. Shape and size wise, there are a lot of similarities to the original Apex Pro hybrid which is to this day one of the most popular players style hybrids ever made. The segment for this one specifically is Tour pros up to lower handicap players that want a tee club or a long club offering versatility into longer golf holes.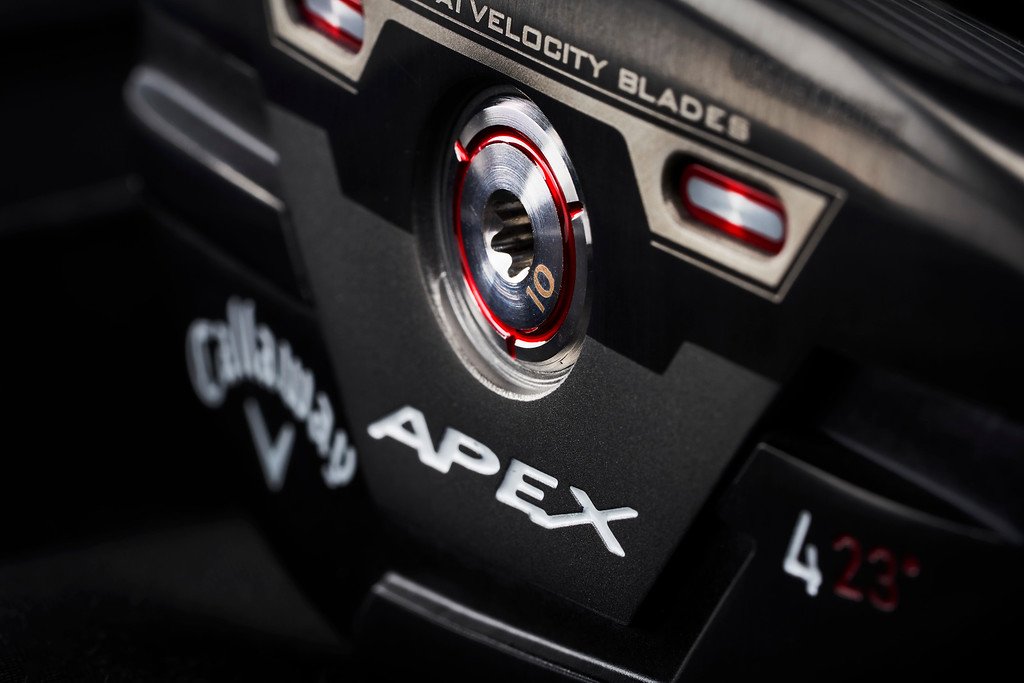 Taking a shape similar to what is now a classic is a great decision, but pumping it full of all the tech Callaway has created since then ensures it to be a totally different beast. Flash Face SS21 is here and in full effect with unique faces for each of the lofts available, which Callaway believes has created a player's style hybrid with more forgiveness than one might initially expect.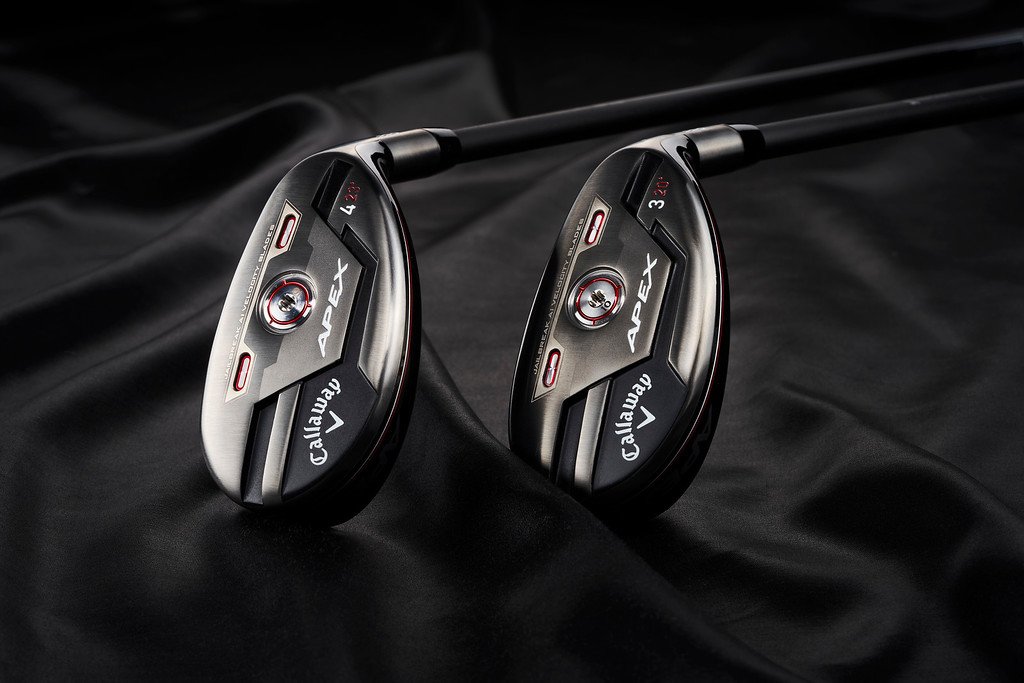 The iron like design is met with the previously discussed Jailbreak A.I. Velocity blades which serve the same goals as in the Apex 21 hybrid. More stiffness low for better speeds on misses, mixed with better torsional stiffness of the body and still letting the Face Cup flex near the crown for the spin that a better player will demand from their hybrid. There is no adjustability on the hosel of the Pro model to keep that iron like look intact, but it does offer sole weights to tune-in the swing weights.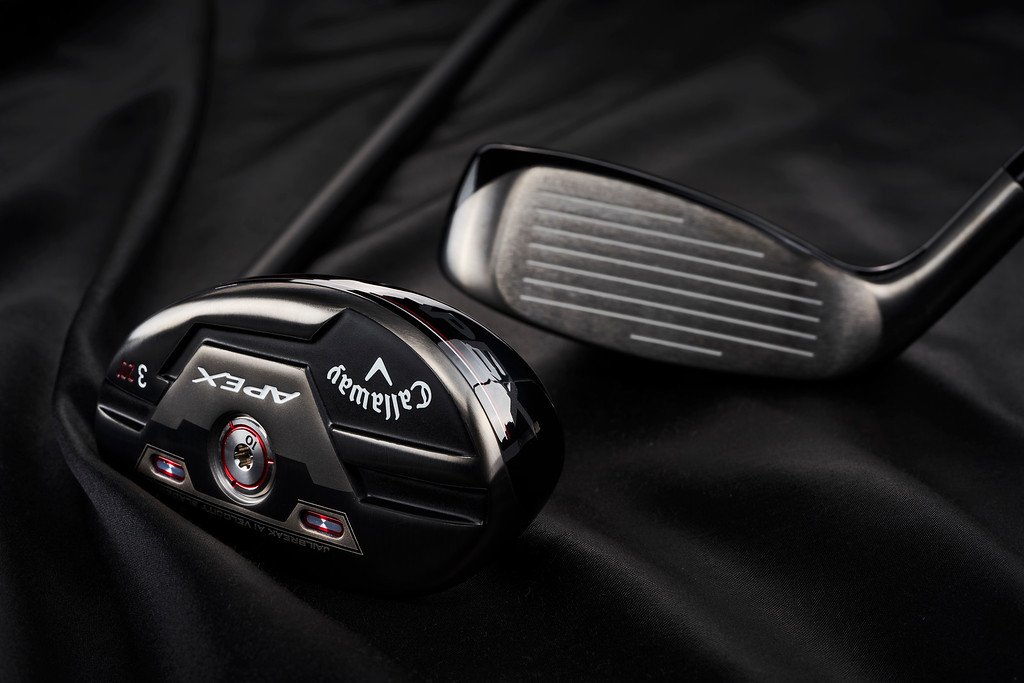 Callaway will be offering the Apex Pro Hybrid in 2-5 (18°, 20°, 23°, 26°) with all lofts in RH and LH. Another premium stock shaft option is in play here as well with the Mitsubishi MMT HY (R – 75, S – 80, TX – 85) and the club is finished with a Golf Pride Z-Grip.
The Details
The Callaway Apex 21 lineup will begin fitting on 1/28/21 and have a retail date of 2/11/21. Pricing will be $269.99 upon release.
Be sure to keep an eye on THP for a lot more to come on the entire Apex 21 lineup.