The Ignite NXT line of shoes from PUMA Golf has been incredibly well received. Today they are unveiling a new addition called Crafted that is designed to blend comfort and function into a premium package for the course.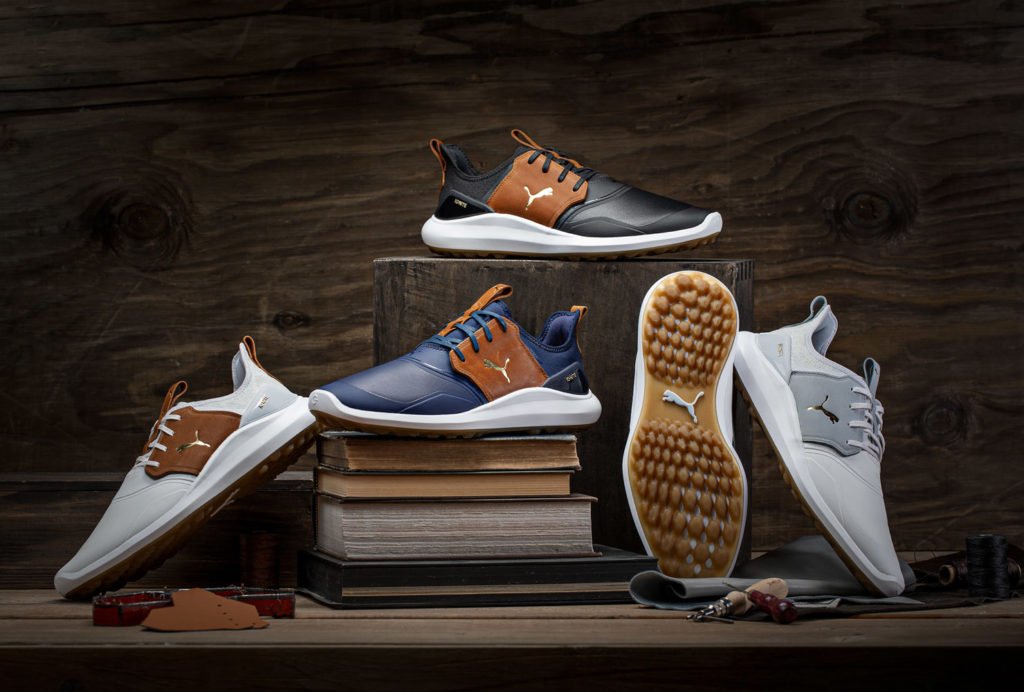 NXT Crafted brings the addition of a natural saddle, for a rather unique and sophisticated look while partnering with the NXT backbone of technology.
Built from the ground up and starting with PUMA's Pro-Forum TPU outsole, the company has an organically-altered traction pattern. This is done by strategically placing the hexagon shaped lugs in spots for maximum stability and traction. The IGNITE Foam midsole is designed to deliver comfort and it is wrapped in what PUMA calls SOLESHIELD for an added layer of durability. The SOLESHILED is a very thin layer of TPU film that is vacuum formed around the mid-sole making it super easy to clean the shoe, because nothing is worse than one round in the mud and your shoes looking terrible. Rounding out the tech portion is the PWRFRAME TPU that is placed in high stresss areas of the upper to add support.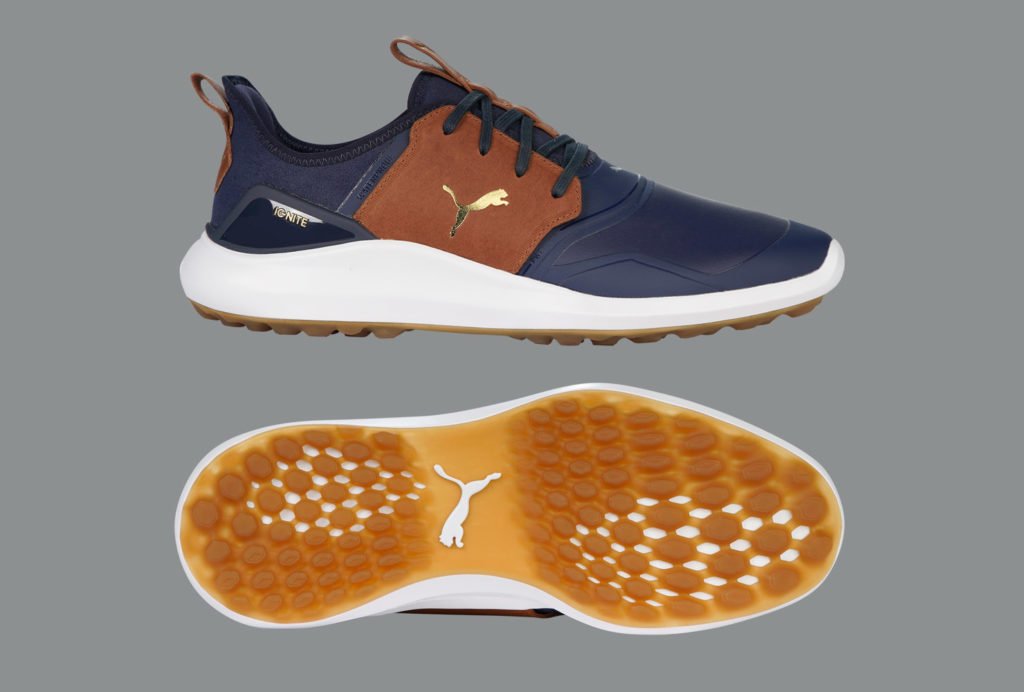 "The IGNITE NXT Crafted perfectly fuse the beauty of handcrafted shoemaking with modern development techniques to deliver optimum elegance and peak performance," said Andrew Lawson, PLM Footwear, PUMA Golf. "With the combination of style and performance these shoes will appeal to a wide variety of golfers – those who appreciate the classic look of a leather saddle shoe and those who value modern comfort and stability technologies being a part of their game."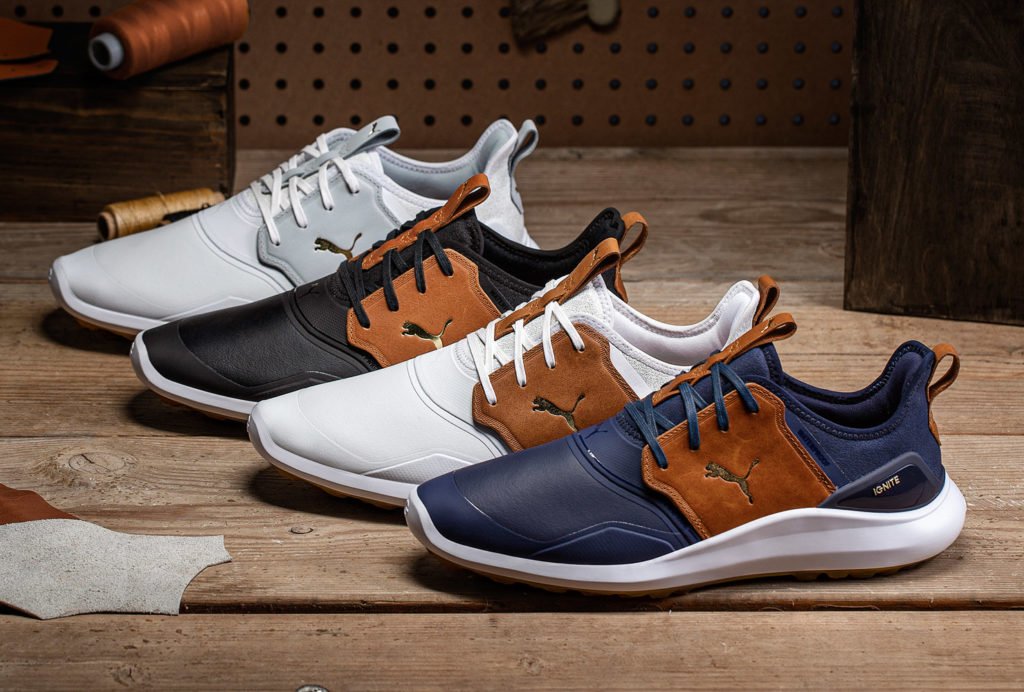 Everybody wants to know about the colors and PUMA has not disappointed here with 4 different options available at launch. White-Leather Brown-Team Gold, Black-Leather Brown-Team Gold, Peacoat-Leather Brown-Team Gold and White-Hi-Rise-Team Gold. We have included pictures of all 4 colors throughout this First Look and want to know your favorites in the comments below.
The Details
In Stores: Today, June 5th 2020
Cost: $140
Sizes: Available in 7 to 15