Throughout this crazy release season, as it commonly is in life, it has frequently been what is on the inside that counts.  Today, TaylorMade would like you to focus on the outside first, knowing the inside is top notch already.  Introducing the new TaylorMade TP5/TP5x Pix, which have been redesigned in several very noticeable ways.  
Co-designed by Rickie Fowler, the new TaylorMade TP5/TP5x Pix balls are all about alignment and visibility. And, of course, the new color scheme makes perfect sense knowing that Rickie is involved given his ties to Oklahoma State and his Sunday Orange. It is pretty impressive that Rickie is already assisting with the design of the TP5 balls after only a year with them in the bag.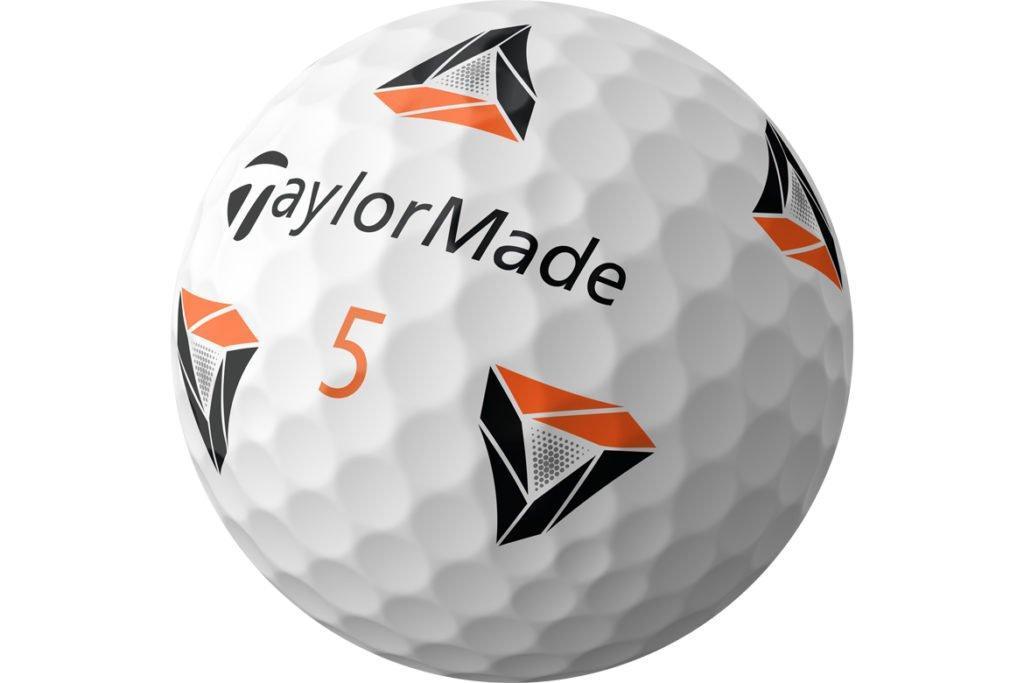 The real star of the new TP5/TP5x Pix balls is the new ClearPath Alignment. As shown in the image below, ClearPath Alignment is the result of the purposeful placement of the word TaylorMade and typical alignment aid, white space, and the orange portion of the triangle graphics. Pay no attention to the fact that there appear to be three tracks as an alignment aid.
Regardless of how you feel about what seems like a follow-on alignment aid design, the new Pix design is more subtle than the original but should be equally beneficial to track the ball against the sky and to see spin on short game shots. The new ClearPath Alignment will absolutely show you when you put a good roll on the ball with the putter, which looks very good in the media materials.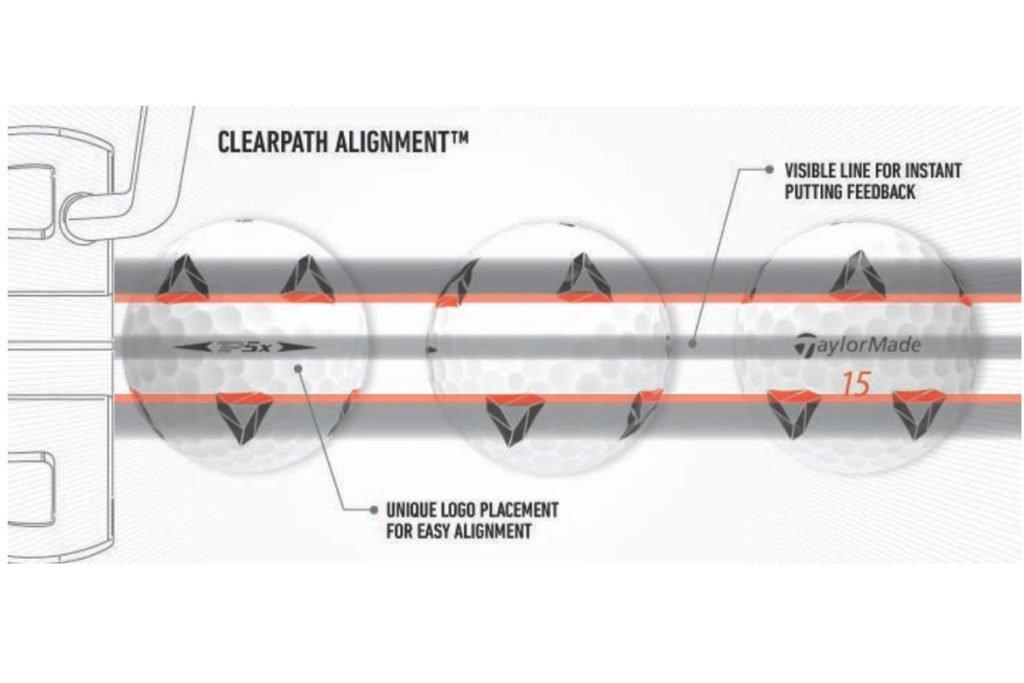 While nothing in golf sales is a certainty, I would not be surprised to see the new Pix design sell better than the original. The new TaylorMade TP5/TP5x Pix balls will be in stores February 28, 2020 and will cost $44.99 per dozen.