Purposely or not, Titleist has carried a stigma around that they are the brand for the better or serious golfer. That image has been slowly melting away as they have been offering more equipment that is easily playable for the double-digit handicap player. With this release, that trend continues, so get ready because these aren't you daddy's Titleist irons. No, no, no, these are the hollow-bodied, wide soled, high launching, T400 irons.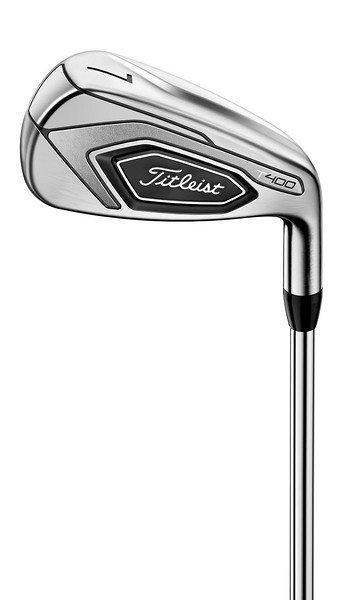 The introduction of the T400 irons bring Titleist into a new demographic of golfers, those who don't harness the fast swing speeds or consistency to make an iron like the T100 perform to their fullest. "T400 is the super distance Titleist iron. This club is engineered to get the ball in the air and launch it as far as possible, even when the strike isn't perfect," said Josh Talge, Vice President of Marketing, Titleist Golf Clubs. "There are so many golfers, particularly players with moderate swing speeds, who can benefit from this technology. T400 gets the absolute most out of your swing while still providing the playability of a Titleist iron along with that look, sound, and feel that dedicated players demand."
Let's dive into the technology that makes the T400 a supercharged iron — starting first with the shaping. Titleist is throwing their hat in the ring with these wide body irons. However, they don't want players to feel like they are sacrificing the feel of smooth turf interaction. There are some wider irons on the market that excel in launch and speed, but some might find lacking in this department. Titleist's Split Sole design aims to alleviate that feeling by giving a sole that will provide a more normalized feel with the ground during impact.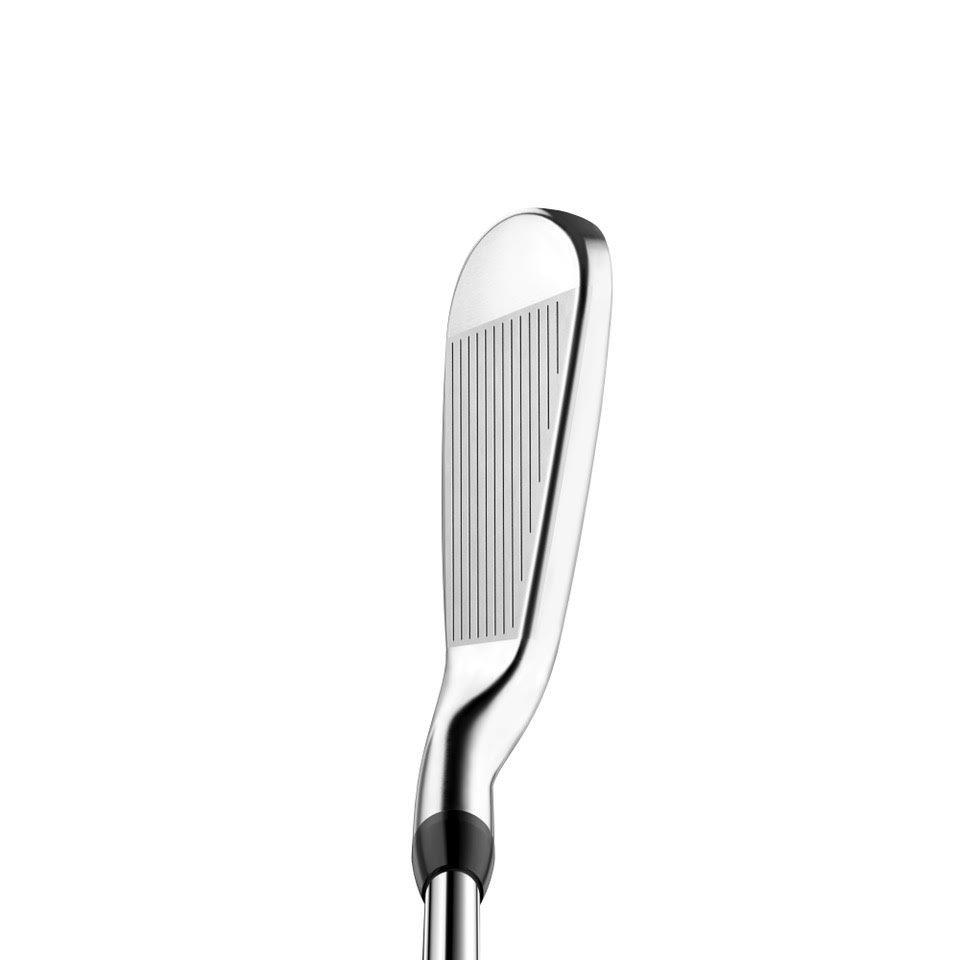 Also, as far as shaping goes, T400 represents itself as a progressive set design. This progressive nature applies to the blade length, sole widths, and even the length of the hosels. All of this will help ensure that when players get down to hitting the PW or W43 (yes, that's a thing), the club will look like it sets up more for precision than for pure distance.  Internally, the progressive features also carry over to the center of gravity location, ensuring that each club is finely tuned so that a strong lofted 7-iron will still launch like a 7-iron. More on the lofts later.
While on the topic of fine-tuning, Titleist has used quite a bit of tungsten inside these hollow irons. According to Titleist, it's an extreme amount of tungsten. In some irons, it reached up to 100 grams of tungsten, so yes, that is extreme. With a wider sole and larger body, the tungsten helps drop the center of gravity, especially in the long irons, to help players achieve that higher initial launch and forgiveness on off-center hits. All of this extra mass will also help the T400 be a very player-friendly iron so that your mishits won't be as penal as they might have been with another iron in hand.
Brace yourself, because it is time to talk about lofts. A sign of the times has been stronger lofts throughout "game-improvement" irons. Stronger lofts are a necessity because of the lower center of gravity and the launch conditions that these types of builds produce. With that warning out there, below are the lofts for the T400 irons, and they are, as one might expect, incredibly strong. We are looking at a 20 degree 5 iron, a 26 degree 7 iron, and a sub-40 degree PW. Comparing these to the T300 irons, the lofts for each club range from 3 to 5 degrees stronger, and as a by-product of these strong lofts, there are a couple of unusual club names in this set. In the past, Titleist's AP1 and now T300 set feature a W and W2. For T400, there is a P (pitching wedge), W43 (43 degrees of loft), and W49 (49 degrees of loft). It might take some time, but having played a set that once had a PW1 and PW2, players will get used to the naming convention. Golfers who get out to test these irons should do so with an eye on the launch, peak height, and the descent angle that can be achieved here before grabbing the pitchforks and complaining about loft jacking.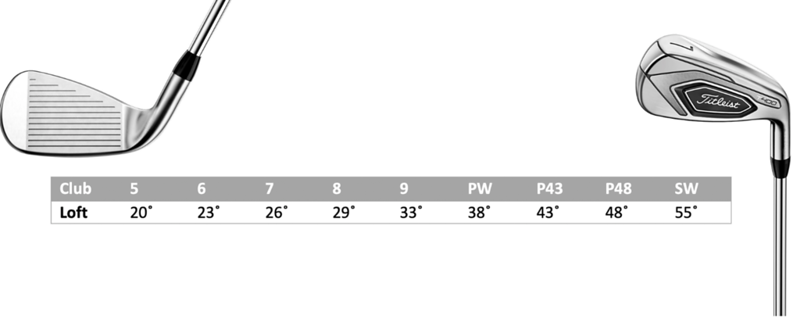 Being that these irons target the higher handicap golfer and those who have a more moderate swing speed, it is no surprise that the stock shaft pairings are lightweight. True Temper supplies the stock steel shaft with the AMT Red, which is a high launch, mid-spin option. For those who are unfamiliar with the AMT line, the shafts are light in the long irons and get progressively heavier as the shafts get down into the scoring clubs. In this range, the difference is three grams from shaft to shaft, starting at 95 grams and topping out at 107 grams. Golfers who prefer graphite will see a Mitsubishi Fubuki MV IR shaft, which weighs in at 50 grams. With fitting being a key aspect, Titleist does offer one of the largest catalogs of custom shafts to choose from, some which feature no upcharge.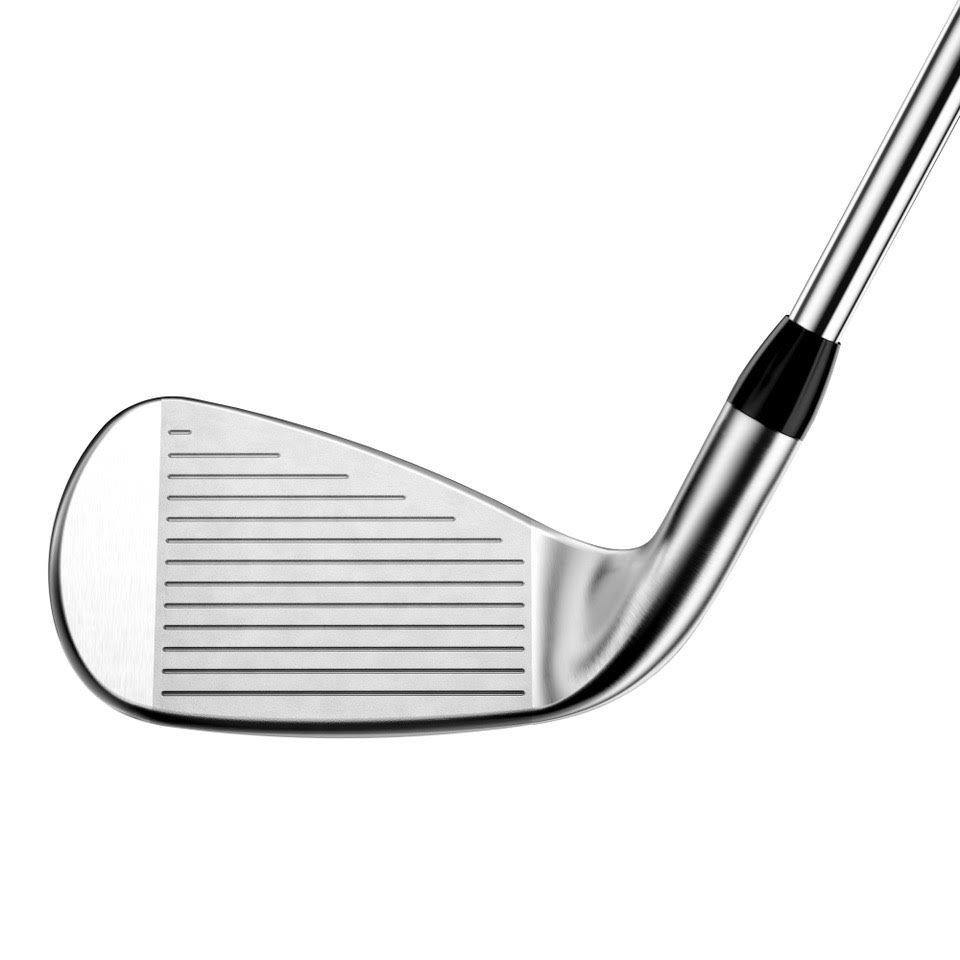 The T400 irons will be available for fittings starting on March 6, and like the newly introduced T100-s irons, will be available in stores on March 27. More information on all five members of the T-Series is available at www.titleist.com.
The Details
Availability: In stores March 27, 2020
Price:
Steel $1,299 set of 7
Graphite $1,399 set of 7