Have we gone mad or has Titleist embraced not only a touch of color in their golf balls, but now even matte color as an option? Well not yet, but it is coming as the brand is set to introduce their softest feeling golf ball in the lineup. Hitting stores today is the Titleist TruFeel, taking the place of the DT TruSoft that came out in 2017.
"We know from our extensive player testing that golfers who gravitate toward the softest- feeling golf balls are also clearly focused on performance," said Michael Mahoney, Vice President, Titleist Golf Ball Marketing. "In this category, we continue to see competitive products that sacrifice distance or short-game spin in order to gain a softer feel. TruFeel strikes the perfect balance of extremely soft feel and all-around performance. Our engineers have advanced TruFeel's low compression technology to add speed and distance in the long game while preserving the feel that golfers tell us they love – and the playability on every shot that makes this ball a Titleist."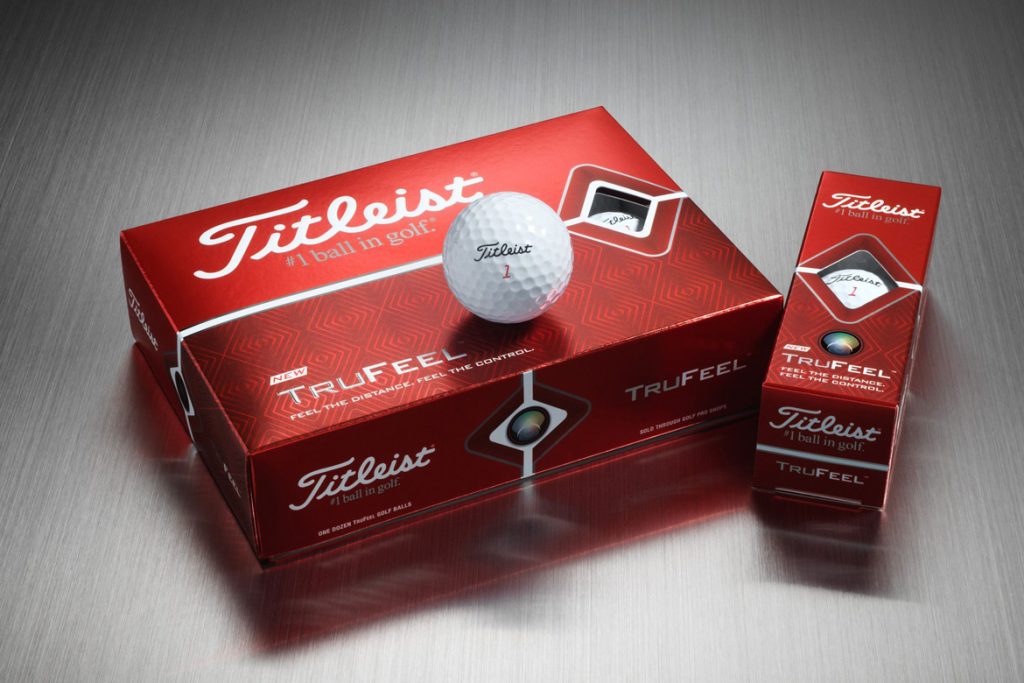 Like the DT TruSoft before it, the technical details feature the word Tru quite a bit. From TruTouch core to TruFit aerodynamics and even a TruFit cover. Marketing jargon aside, there are some interesting details so let's break them down piece by piece.
The core is called TruTouch and is a low compression design to keep spin low and feel soft. Taking the feel part out of it, low compression for spin reduction works. If you suffer from high spin off the tee or in general miss the sweet spot lower on the face (which increases spin), a softer compression ball to help reduce that could offer more distance.
Moving to the cover, yes it is called TruFlex. Titleist describes the formulation as not only proprietary, but designed to offer green side control and very soft feel. With that said, if we were breaking golf balls down into two categories, urethane and surlyn/ionomer, this would fall into the latter of the two categories, generally speaking.
Aerodynamics are often overlooked in golf balls, and I think that is because most golfers have an idea that if the engineer is smart enough to create a ball used on the highest levels, they can get dimple pattern right. In reality it can completely alter ball flight by a large margin. Titleist TruFeel has what they call TruFit aerodynamics and they are designed like the rest of this ball, for distance.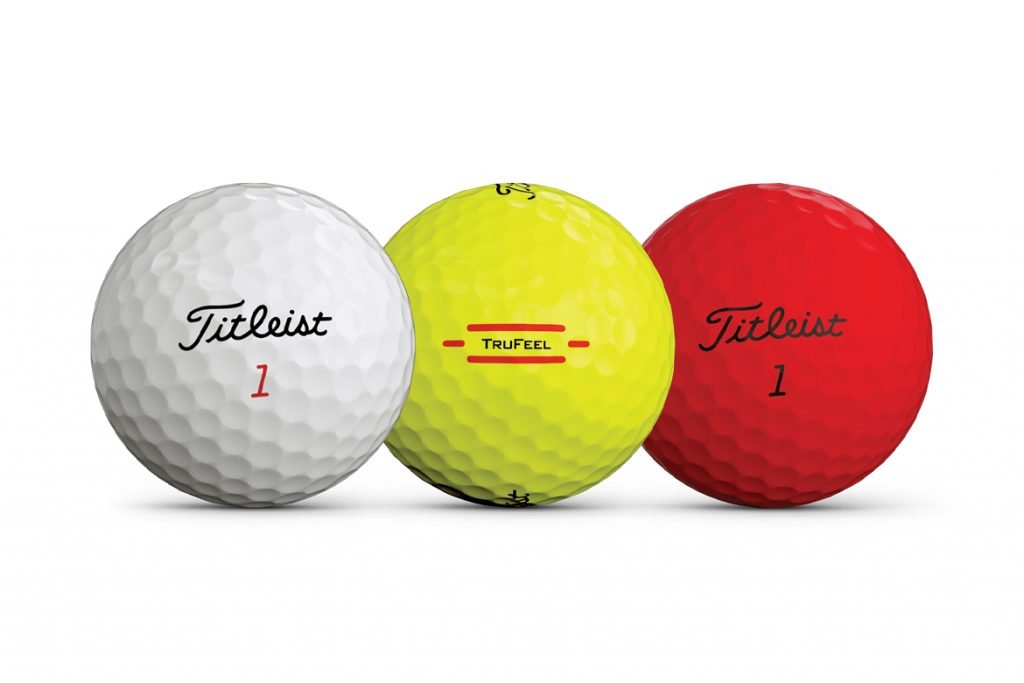 With the interior and cover tech of the TruFeel behind us, it's time to get into the juicy good different unique things about the golf ball. Should preface it by saying that unique to golf balls might not be the case, but unique to Titleist.
TruFeel is available in White and Optic yellow right now in stores, but wait for it…Matte Red is coming in January of next year. Titleist, releasing a matte finished golf ball is something I didn't think I would be writing in 2019. Adding to the color options…the TruFeel sidestamp alignment aid. Yes it might look like "their version of Triple Track Technology", heck it might just be that, but the stamp was available on their My Titleist customizer back in 2018 and for obvious reasons has become much more popular.
The Details
In Stores: Right now
Cost: $22.99
Colors: White and Optic Yellow now, Red later