I'll come right out and admit it, I have a pretty significant fascination with utility irons. The look, the idea of making long irons more playable, but also just the allure of being able to crank out some fun flighted tee balls on short par 4's or just windy days. Where does that come from? Much of it I think is from the fact that they're continuing to gain traction on the various Tour circuits, and again they just look cool.
Tour Edge is no newcomer when talking about the utility iron. Not only were they among the first to push the boundaries of what they could be and do, but their latest, the CBX Iron-Wood finished the last two PGA Tour Champions events as the most played out there. Now with the new EXS 220 series, Tour Edge believes this lineup is the perfect spot to intro a new utility, and like the metalwoods, this is no rehash.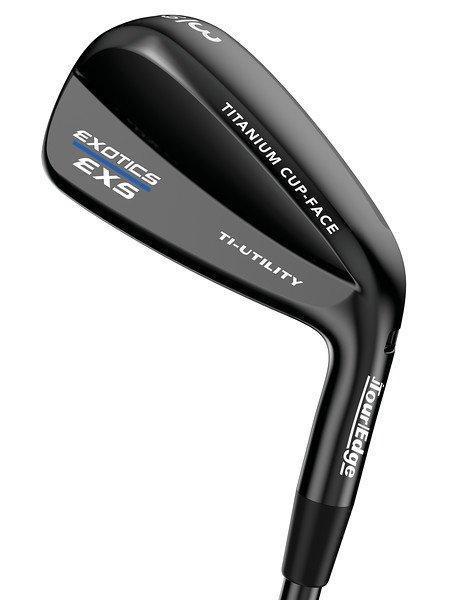 Tour Edge EXS Ti Utility Irons
Straight up, if these look as good in hand as they do in the picture, and then the performance claims deliver, Tour Edge might shake the foundation of the utility iron segment. The CBX Iron-Wood was and is a much lauded utility design, but visually it was on the rounded and slightly bulbous side of things, also, it had a little more junk in the trunk than some of the utilities out there. But to get smaller in such a club there is typically a trade-off somewhere in forgiveness or sheer firepower, well, David Glod and Tour Edge didn't want to sacrifice.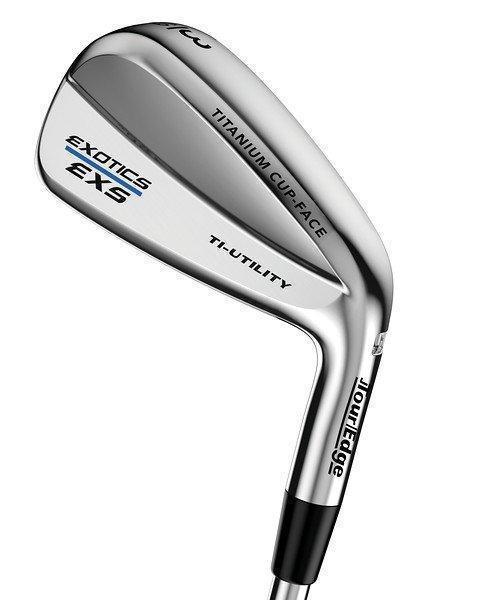 How do you make that work? A material change came first with the move to 431 Stainless Steel for the overall body and then in order to make the Beta Titanium L-Cup Face which was the same used in the CBX work, the return of maybe my favorite Tour Edge touted tech ever, "Combo Brazing". Anyone who has followed the Exotics lines from Tour Edge over the years knows that it's a process that the company used to make their name. For those less familiar, it is essentially a no-weld technology that allows steel and titanium to be fused together. Why important? No welds mean no added weight in the head and the face, which means a cleaner energy transfer from the clubface to the ball.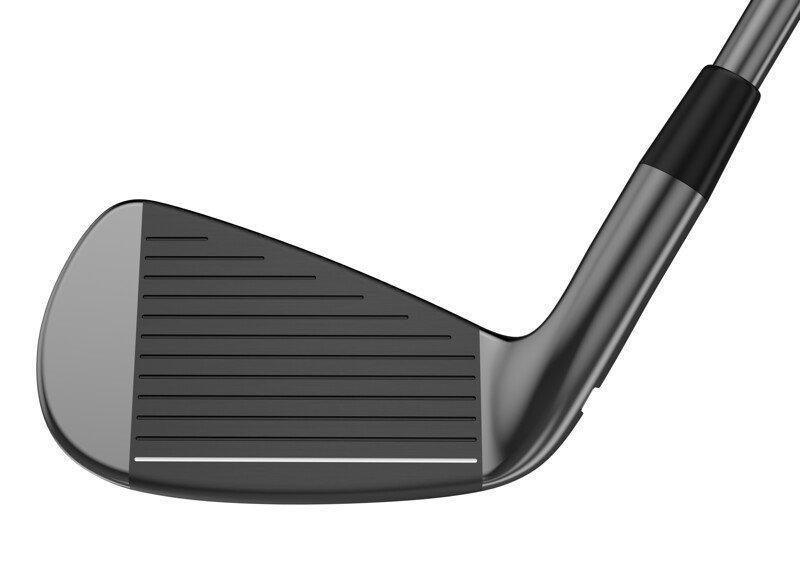 Additionally, the lighter face of the EXS Ti means that they could also go a bit softer in feel of the face while ramping up the ball speeds. The goal as always was to max out face flexion and thusly higher ball speeds with lower spin and still keeping a keen awareness on the sound/feel of the club. Lighter face also means a lower native CG which let Tour Edge make the rounded hybrid like sole of the EXS Ti thinner than that of the CBX.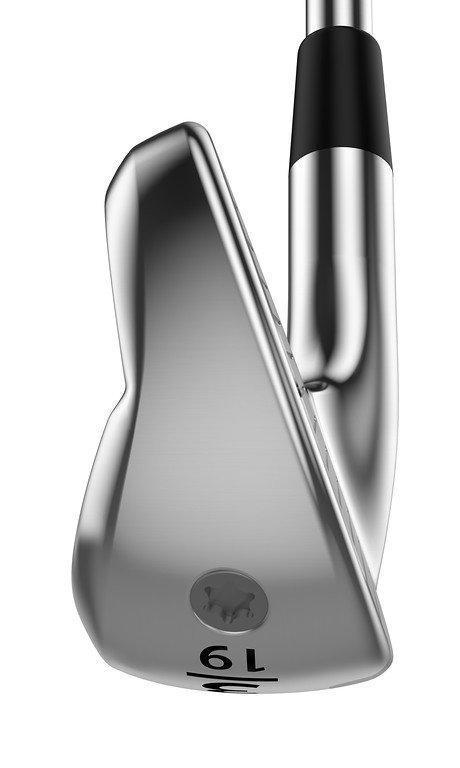 SpeedTested and Speed Custom
Maybe the coolest part of the Tour Edge EXS 220 offerings comes down to two things which are not necessarily about the head technology and design.
First, all the EXS 220 shaft selections is now done via what Tour Edge is calling their "SpeedTested" platform. With a heavy investment into their R&D they have acquired their very own robot system which has allowed them to test all of the clubs to optimize performance. By optimize, I mean they have tested them at all different levels of swing speeds in order to give options to help optimize performance from user to user. While it will not take the place of a fitting, it will give the biggest section of the bell curve shafts that aren't just paired with heads because they are trendy, instead there is performance-based merit.
Options are as follows:
EXS Ti Utility SpeedTested Stock Shafts
85 MPH or Below – KBS TGI Tour Graphite: 50g Ladies | 60g A-Flex
85-95 MPH – Mistubishi Tensei Silver Hybrid: 65g Regular | 70g Stiff, Project X HZRDUS Smoke Black: 5.5 Regular
95 MPH or Above – Mistubishi Tensei Silver Hybrid: 75g X-Stiff, Project X HZRDUS Smoke Black: 6.0 Stiff | 6.5 X-Stiff
Finally, Tour Edge has been well ahead of the fitting game with their "48-Hour Custom Fit Delivery" system that has been in effect with the Hot Launch lineup for a couple of iterations now. Well, it is now expanded into the EXS 220 release, and what this means is when using a Tour Edge authorized fitter, the golfer can have those custom fit clubs in their hands and ready to play in just a 48-hour turnaround. No other manufacturer is doing that.
Bringing it All Together
Tying it all up in a figurative bow is that the EXS Ti keeps the easy launch but aims to do it in a more aesthetically pleasing package, something that based on the pictures is very much in line with some of the most talked about for performance and looks utilities on the market. Throw in a clever decision to offer a chrome silver and black pearl finish as well as a discretely notched hosel to allow a much wider bending range for fitters, and you have a $199.99 utility in four loft options (#2/17°, #3/19°, #4/22°, #5/25°) that is going to turn some heads.
Be sure to keep an eye on THP for more as we will be spending some time with the EXS Ti utilities after their official release.
The Details
Available: 4/1/2020
Price: $199.99
Loft Options: (#2/17°, #3/19°, #4/22°, #5/25°
Finish: Black Pearl and Chrome Silver
Tour Edge Website: www.touredge.com