A couple of weeks ago, we shared the first look at the new HL4 Iron-Woods and today we are rounding out the HL4 launch with the new iron sets. Hitting stores next week, Tour Edge has a goal with the new HL4 lineup to be the leader in custom fit performance value and are once again doing it with their 48 hour delivery guarantee (more on that later).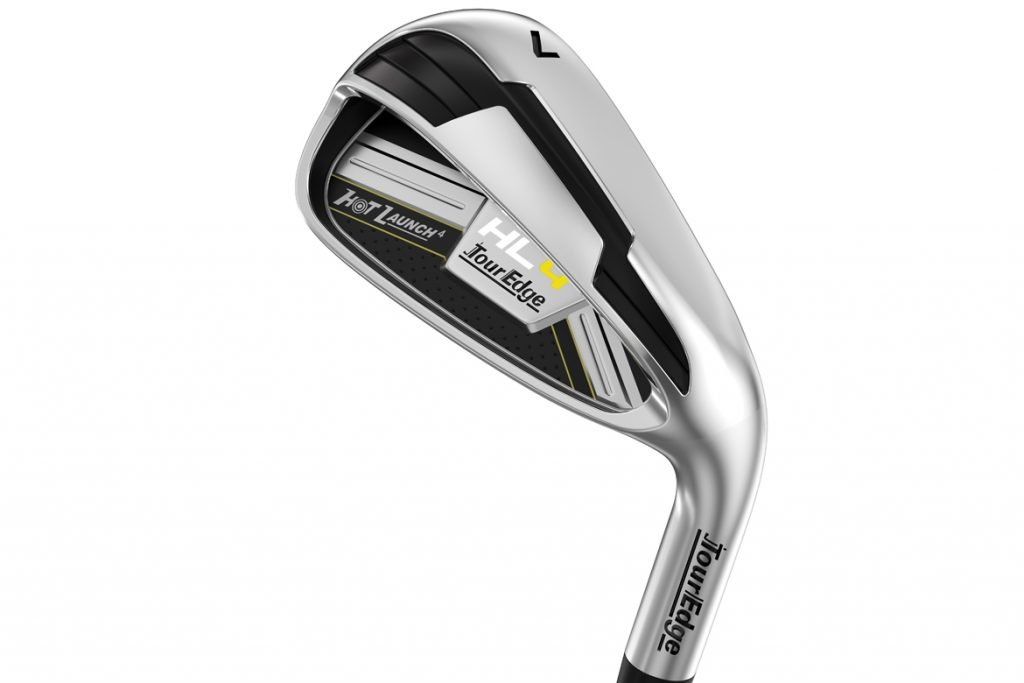 HL4 Irons
Before we dive into the tech, let's break down the three different iron sets available. The HL4 Iron Set, the previously looked at HL4 Iron-Wood set and the crazily named HL4 Triple Combo. If you missed our full tech breakdown of the HL4 Iron-Wood set, you can find that here. Since we have discussed two of the three pieces that make up the Triple Combo already, we will start by focusing on the HL4 irons.
Created from 431 stainless steel, the HL4 irons have an expanded undercut cavity to bring a large amount of forgiveness. Following the trend set with their Iron-Woods, the undercut allows weight to be moved away from the face and positioned low and deep for higher moment of inertia (MOI). The by product of that design is a higher initial launch with slightly less spin bringing more distance.
The wider sole design completes a super forgiving look and is in place to help with a myriad of turf conditions faced. A very thin face completes the set makeup, which is built for speed across the board.
"The HL4 Irons are traditional in looks only," said Glod. "Their advanced game improvement tech and design techniques make them beautiful performers at a price well below the majority of irons available on the market."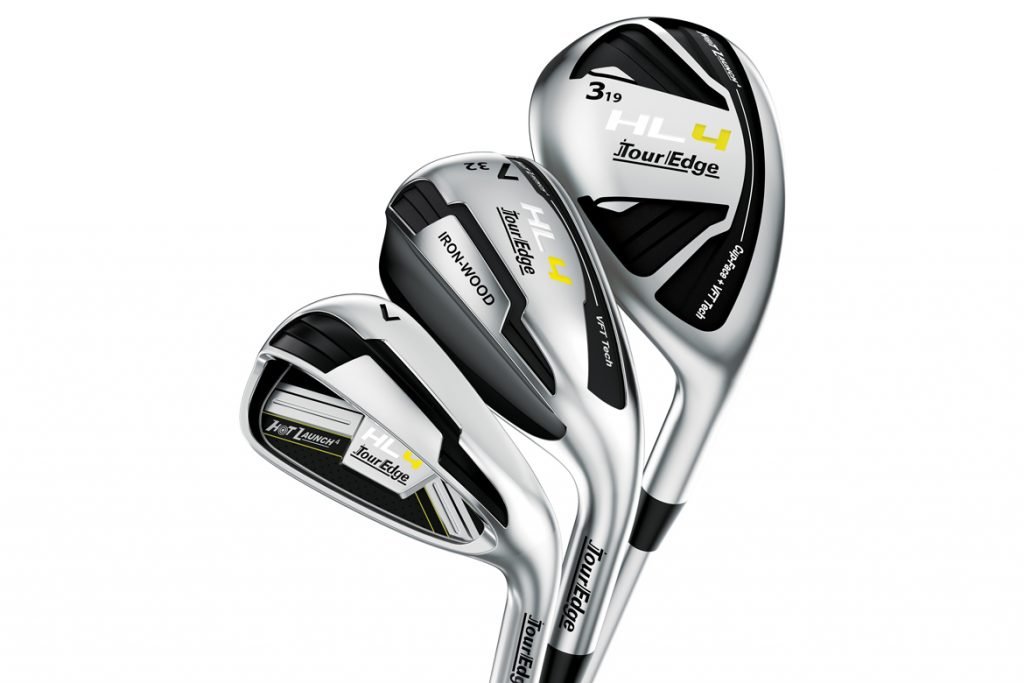 HL4 Triple Combo
The Triple Combo set provides an extreme amount of versatility, in a very powerful set design. While I cannot say the name Triple Combo, without thinking of Rodney Dangerfield discussing the Triple Lindy in the movie Back to School, the name fits for what we are working with here.
"The Triple Combo set combines three different HL4 models in a perfect seven-club blend," said Craig. "The set earns classification as a maximum game improvement set due to the ease of use and added distance it provides, but it really stands out as a set that will bring added distance, efficiency and control to your golf game."
The goal of seamless integration of 3 sets is lofty, but in this instance, Tour Edge nailed it. The Triple Combo includes two HL4 Hybrids at 22 and 25 degrees followed by two HL4 Iron-Woods at 29 and 32 degrees. From there it flows into the HL4 irons coming in at 35, 40 and 44 degrees, giving you a fantastic combination of power and forgiveness in a package that is priced at a ridiculous level when you consider what is being offered.
"I love the triple combo set," said Glod. "It seamlessly combines hybrids, iron-woods and irons so that you're holding the perfectly designed club for every shot you encounter."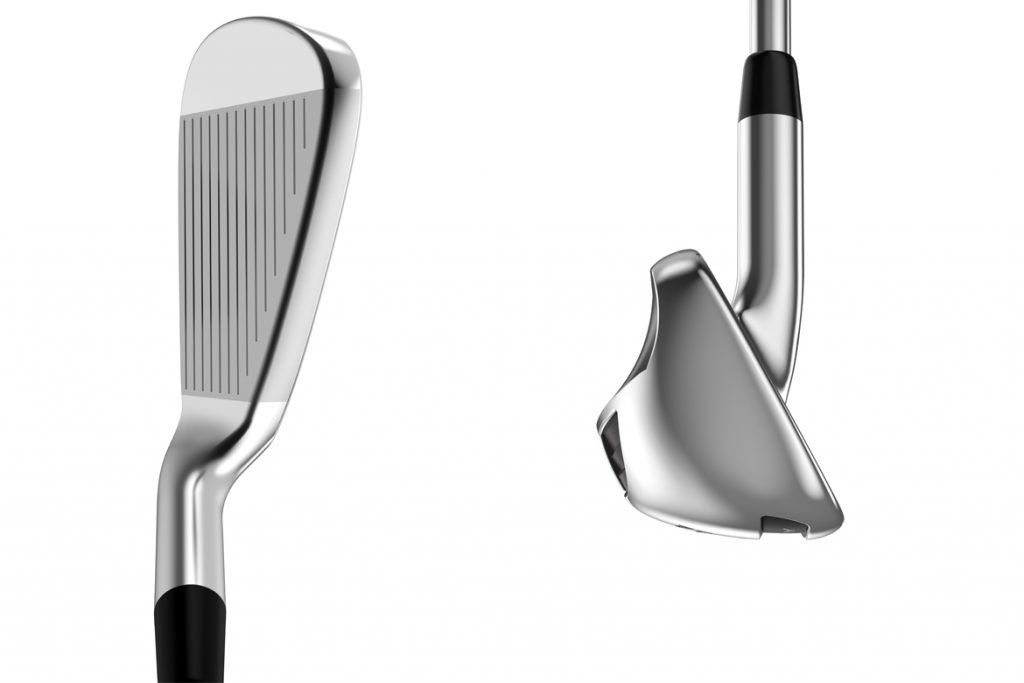 HL4 Custom Fitting
We have discussed this in the previous HL4 First Look articles and want to touch on it here as well. Fitting is one of the largest growth segments in equipment, but completely overlooked in the value segment, which Hot Launch falls into.
"We see HL4 as being the best value available in the custom fitting market," said Glod. "That is why we created our 48-hour custom fitting delivery guarantee and why we are making a significant commitment to advertise HL4 heavily on the Golf Channel and elsewhere with the message of Get Fit. Spend Less. Play Better. We want to open up custom fitting to thousands of new golfers who are looking for innovation and performance at logical prices."
Their plan is to have over 750 custom fitting centers across the country that will feature either a fitting cart or mobile HL4 fitting bag to make sure every golfer has the ability to be fit properly. Each custom fit order, will continue to share their 48 hour guaranteed delivery (mentioned earlier), which is fairly absurd to even think about, but a welcome addition. All orders turned into Tour Edge by 2:30pm CT, will be built in Batavia, IL and shipped back to either the fitting location or you the golfer.
"We are aggressively marketing the message that every golfer should be getting custom fit, and that it is especially mid to high handicap players who have the most to gain by getting fit," said Tour Edge Vice President of Marketing Jon Claffey. "Our goal is to open the flood gates on custom fitting and HL4 has proven to be the perfect product to accomplish this goal with its advanced technology, top-tier performance and amazing price structure."
The Details
In Stores: August 1st, 2019
Cost: Steel $419 and Graphite $489
Dexterity: RH or LH
Triple Combo Cost: $569 for Steel and $599 for Graphite
Shafts: KBS 90 for Steel and UST Mamiya for Graphite