If there is a part of golf equipment which is the hardest to really establish a niche, it is putters. Golfers are so tremendously name and hype driven with the flatstick that it takes something eye and imagination capturing to garner attention.
Tour Edge has never been afraid of producing putters, there has always been some type of offering under their umbrella, and in the past have even hit the premium market with the David Glod Exotics putters. Well, Tour Edge is going to give it another go in upper tier putters with their new Wingman release.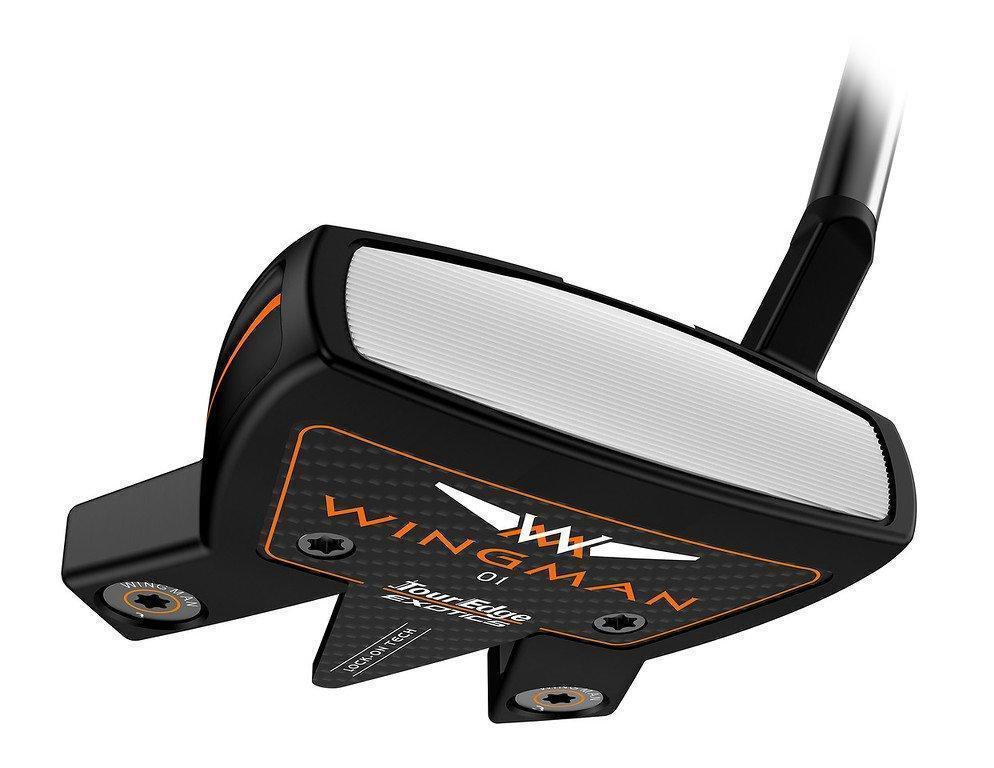 Tour Edge Wingman Putters
Right to it, the Wingman putter is what the company is calling a "mini-mallet", what that means exactly I cannot tell from the release images, but I would venture to guess it put it in line with some of the more popular mallet shapes out there. In fact, when you first glance at the putter, you can certainly tell where the base shape got its initial inspiration from, though I must say I am happy to see that they did tweak it enough to make it a look that very well could stand out.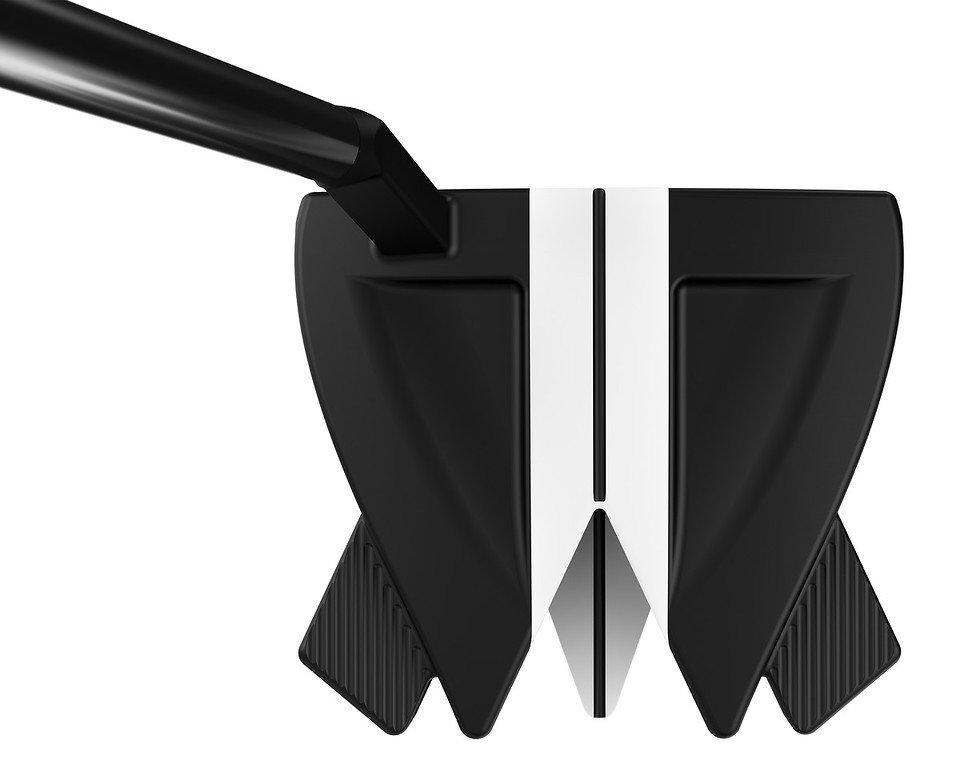 The idea here is one we know, a high MOI (moment of inertia) design which is going to help alleviate twisting at impact and hopefully lead to more consistent putting. In fact, this is the highest MOI design Tour Edge has released to date and they claim it to compete with the top putter in the market when it comes to that rating. As for the build itself, don't think this one was a copy paste from a shape that is popular. Tour Edge spent two years on this one making sure they had something that didn't just fill a void, but performed. The result is an adjustable wing weighted putter with three specific neck models and an alignment setup Tour Edge is calling "Lock-On Alignment Technology".
To be more detailed, the Wingman is fitted with a carbon fiber sole plate which has allowed for maximum weight to be moved to the perimeter of the putter. Also, the aforementioned adjustable wing weighting includes two standard 3g weights with 8g and 15g options available via a weight kit. The base weight of the head at standard is 3g and with the kit can go up to 379g. Also, while adjustable weights in putters aren't new, Tour Edge is one of the first I have seen to really push the idea of using weight bias in the heel/toe to fit the stroke. Leave the face open? Put heavier weight in the heel. Pull putts a lot? Put more in the toe. Nine different weight configurations when adding on the weight kit gives a lot of tinker time.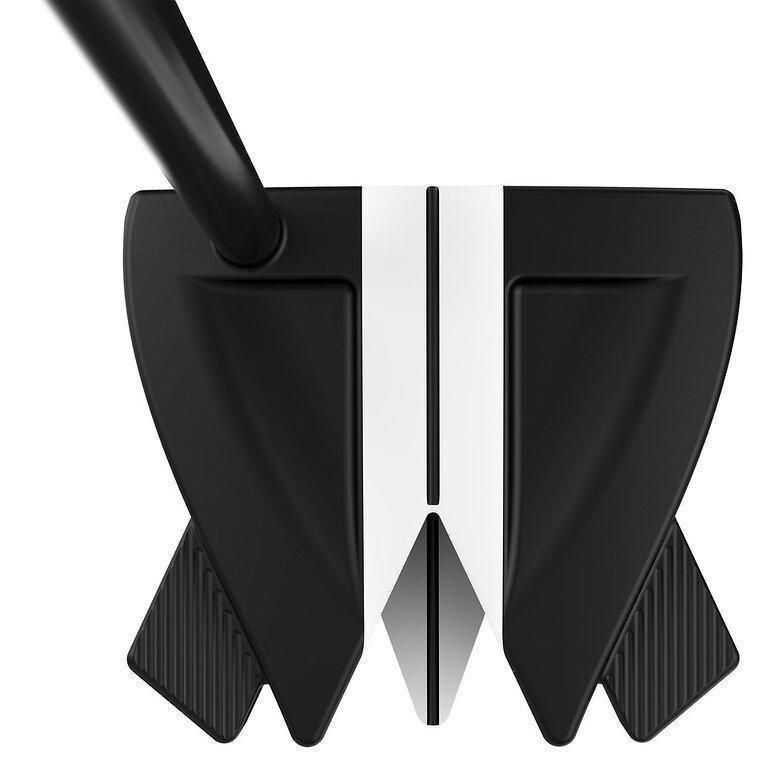 The "Lock-On Alignment" is simple yet will be undoubtedly effective. The Wingman features a single full length topline, but also at the rear of the putter there is a lower flange that comes to a sort of point, on that section there is a matching alignment line. Why? Well, being at a different level means if the putter is placed open or closed at address, the lines won't mesh up. Immediate simple feedback to hopefully help eliminate a variable in a lot of golfer's games.
It's also no surprise that the decision was to go with an insert on the Wingman. Tour Edge is utilizing a surlyn insert they believe walks the line of feel and feedback. Adding to the overall feel and roll performance is a horizontal "MicroGroove" milling we are quite familiar with in putters, familiar because it works for roll and reducing the surface area impacting the ball and generating a softer overall 'feel'. Rounding it all out, Tour Edge is featuring the all new CT Tour putter shafts in black PVD as well as the Lamkin Sink Fit Straight as the grip.
There are three models of the Wingman putter. The Wingman-01 is mid-toe hang with a slant neck, the Wingman-02 is a face-balanced bent shaft, and the Wingman-03 is a face-balanced center-shaft option but with no white outline encasing the single site line. At $199.99, the Wingman is not only packed with tech and ideas, but it's a fraction of the price of premium putters on the market. It is clear, in 2020, Tour Edge is pulling no punches.
The Details
Availability: 4/1/2020
Price: $199.99
Shaft: Black PVD KBS CT Tour
Grip: Lamkin Sink Fit Straight
Website: www.touredge.com