For golf equipment enthusiasts, release season is one of the most wonderful times of the year, and for their part, Wilson has been pretty busy pumping out new products. To date, the veil has been lifted on a new Staff Model Utility, the new Launch Pad line, some fresh Staff wedges, and most recently, the beautiful looking D7 Forged irons.  Today, Wilson Sporting Goods is announcing not just one, but two variations of golf balls that follow in their history of producing low-compression golf balls.
Duo Soft+
Wilson has been at the forefront of the low-compression revolution, and continue down this path with the Duo Soft+. But this isn't just your average soft, low-compression golf ball. Inside of the Duo Soft+ is a new core technology which Wilson has named Velociticor. This new technology is unique because it is one part golf ball and one part Velociraptor. While John Hammond would be proud of that, it is sadly not true.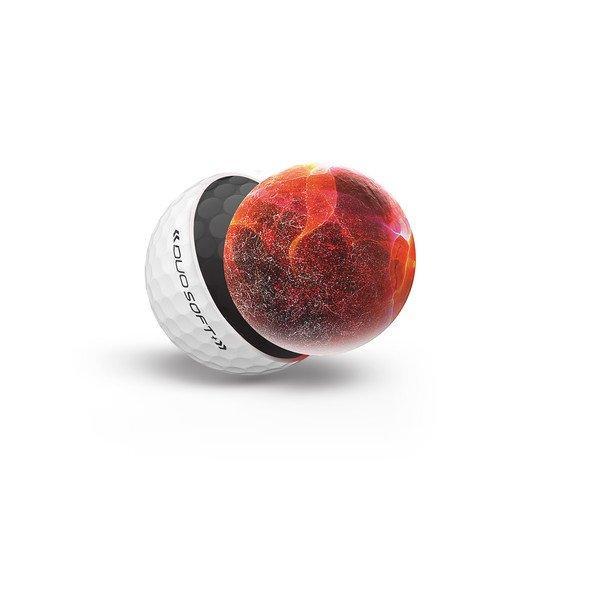 All jokes aside, during their internal testing, they have seen some impressive results from using this new core design. According to Frank Simonutti, who serves as Wilson's Global Director of Golf Ball Innovation, the Wilson team saw ball speed increases of up to 2 MPH when testing speed off a driver. For a low-compression ball, that increase is certainly noteworthy. Those of us who are losing speed as time goes on should take note of that.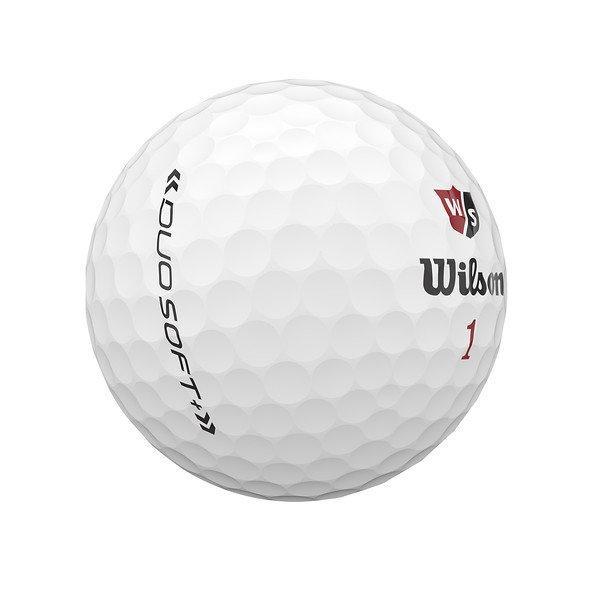 Over the years, the Duo line has been well regarded for being a ball that is not only soft, offers robust distances off the tee as well. Importantly, Velociticor is not going to dramatically change the way the ball feels, even though the compression has risen from 29 on the previous iteration to 35 here. When trying to get more distance and speed from the Duo line, there was still importance placed on maintaining that feel and touch that Duo golfer has come to expect.
The Details:
Construction: 2 piece
Compression: 35
Colors: Gloss White
On Store Shelves: January 27, 2020
Price: $19.99
Duo Soft+ Optix
It has been just over two years since Wilson released their Optix line. They set forth to make it easier to find a golf ball on the course, and by offering a matte finish ball in colors such as Neon Pink, Orange, Yellow, and Green, it is safe to say that they accomplished that. Having tested both the yellow and orange offerings, I can readily admit that they were exponentially easier to locate.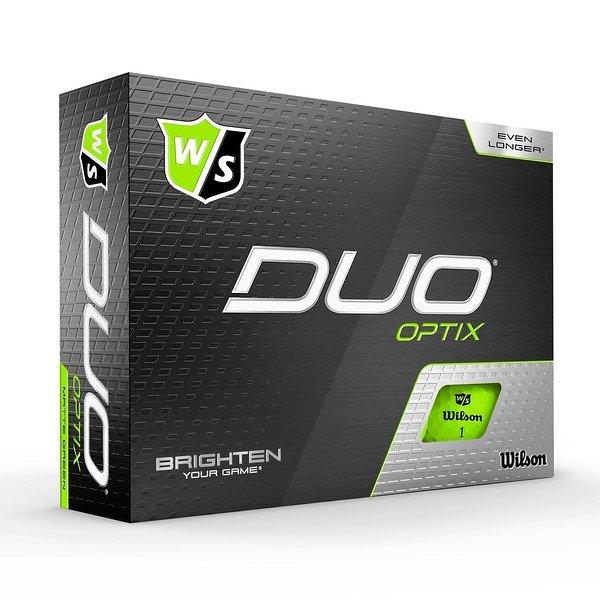 For this updated version, the Optix will feature a smaller core than its predecessor. This core design will provide golfers with an enhanced feel while maintaining the straighter distance for which the previous Duo Optix built its reputation.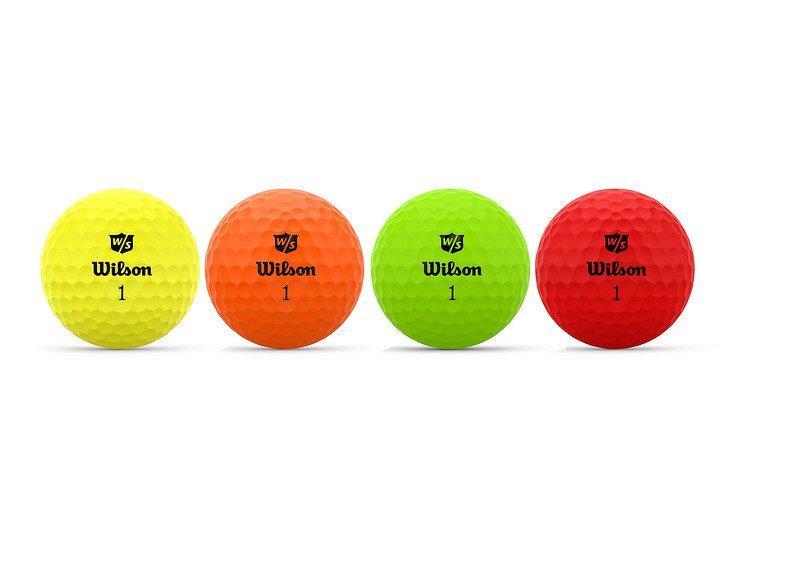 Let's be honest though, the main attraction of these golf balls is the colors. Nobody likes spending excessive amounts of time searching for their ball, and yes, that includes the group standing behind you yelling, "let's go already!" With that in mind, Wilson has taken some steps in alleviating this situation. Duo Optix will be available in even bolder matte red, matte yellow, matte green, and matte orange. These richer colors will easily stand out in the fairway, rough, bunker, green, and even in the water, which is a theory that is not necessarily worth testing. Optix offers a fun and inexpensive way to add a little more flare or personality to your golf equipment.
The Details:
On store shelves: January 27, 2020
Price: $19.99
Colors: Matte Red, Yellow, Green, Orange
More information on the new Duo Soft+ and Duo Optix is available at www.wilson.com.