There are companies out there that produce clubs made for those who have a moderate swing speed, and then there is XXIO who has made their mark on the game by specifically designing clubs for those players.  For more than ten generations of clubs, XXIO has had one mission, and that is to make the game easier and more enjoyable for those players who swing under 90 MPH. They have been at the forefront of pushing lightweight technologies and today XXIO is announcing their latest lineup that harnesses these philosophies, XXIO 11.
XXIO 11 is a full lineup of clubs that includes driver, fairway woods, hybrids, and irons. It will join the marketplace along with their other offerings, like the XXIO Prime, and newly announced X line. The entirety of this line is packed with technologies that allow these clubs to perform in the XXIO way. Some are exclusive to each category, like the Star Frame is to the driver, and the cannon sole is to the fairways and hybrids. However, they all share a critical piece of tech, and that is what XXIO refers to as Weight Plus.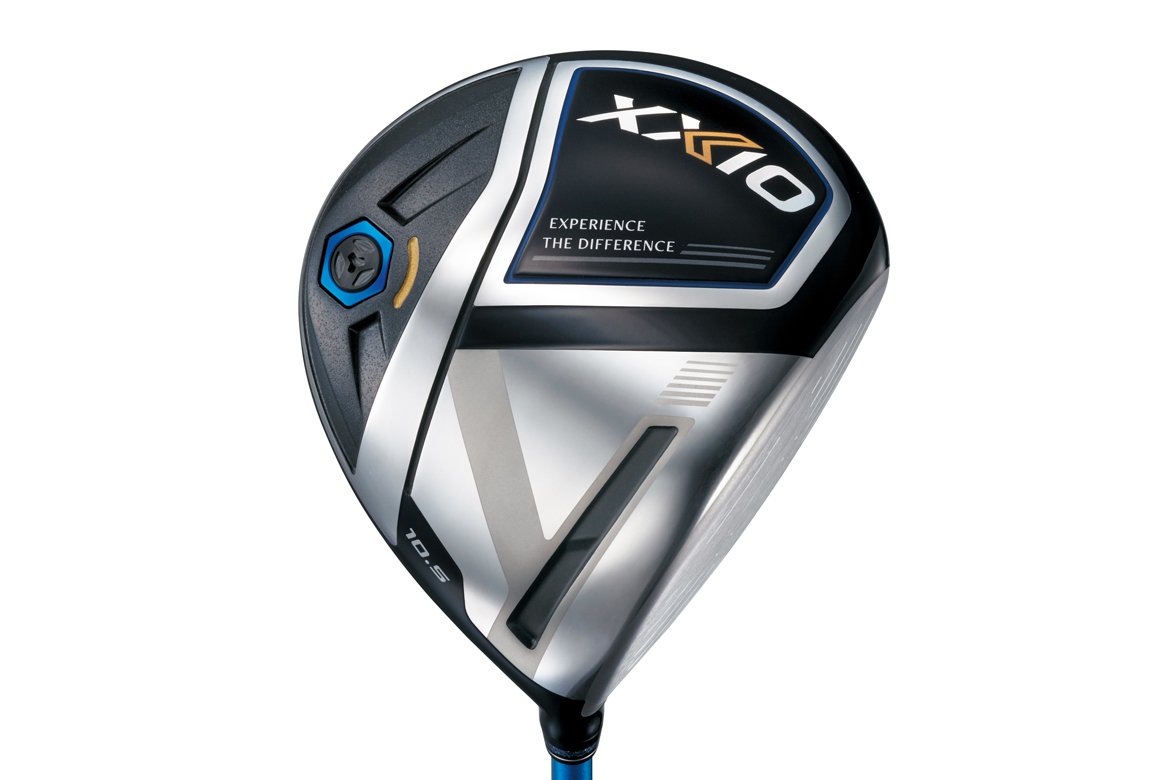 For quite some time now, we have seen XXIO come out with clubs that feature a higher balanced point than others on the market. Weight Plus is their way of taking this pursuit to the next level. Throughout the XXIO 11 lineup rubber and brass weights are positioned at the butt end of the shaft. These weights can add up to 13 grams of weight, which will help these clubs perform in several ways. First off, additional weight under your grip can assist when it comes to a more controlled and consistent takeaway. It will also give the club a bit of a lighter feeling during the swing, which is where a golfer might be able to pick up some speed. Remember that XXIO has made a living on clubs that are built for the moderate swing speed golfer, and this goes hand in hand with that mission.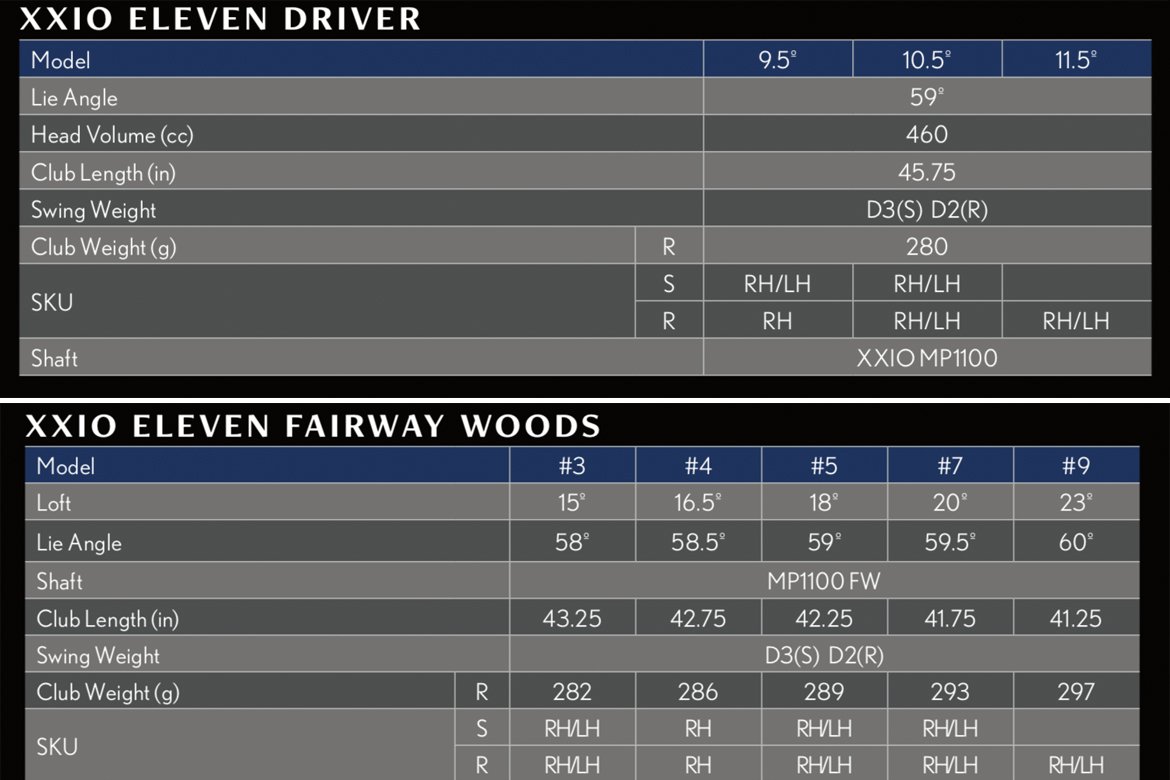 For the driver, XXIO developed a Star Frame rib structure on the inside of the head. We hear quite a bit these days about how the crowns of drivers have become incredibly light and thin, well the reason that the Star Frame is needed on this driver is because the sole is only .45mm thick. With a more lightweight sole, some weight savings have been repositioned inside the head to boost launch conditions. The driver also features a cup face, which gives a boost to ball speeds wherever your strike may be. In terms of length, these drivers are a touch on the long side as they measure in at 45.75″. There are three loft options available, 9.5, 10.5, and 11.5.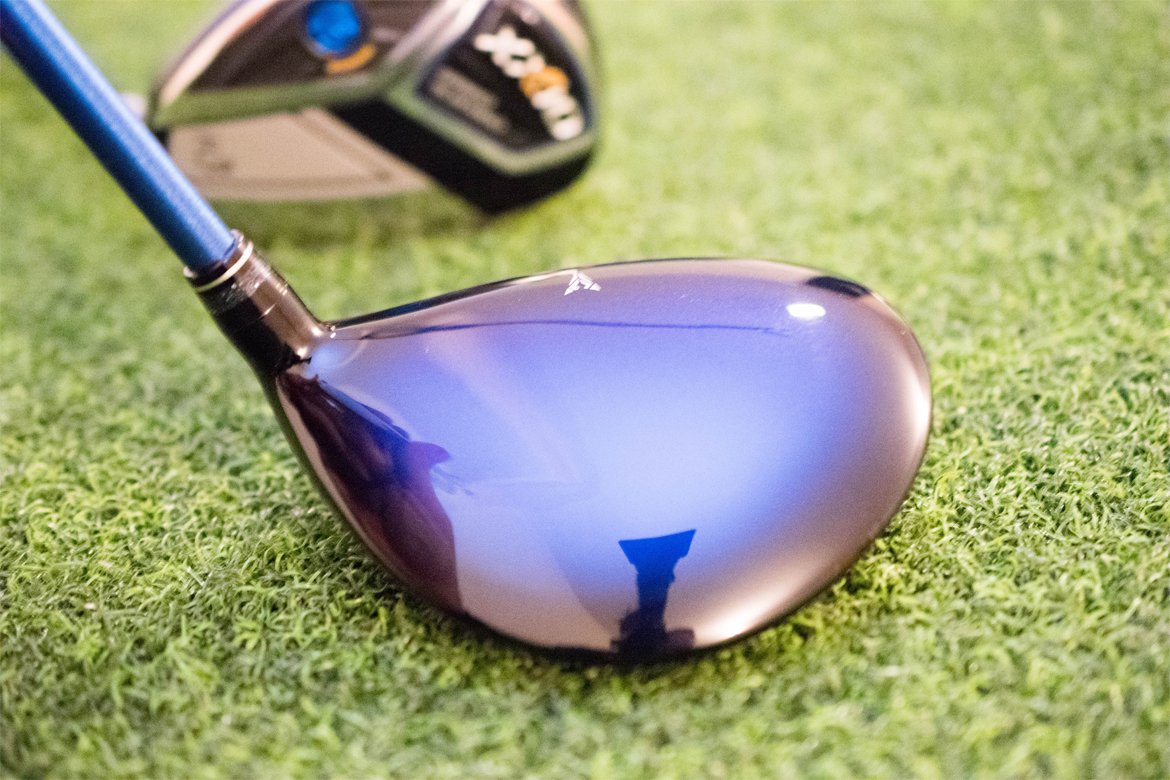 Not to be outshined in any way, the fairway woods and hybrids have their piece of unique technology as well. In addition to Weight Plus, they feature a Cannon Sole as well as a cup face that performs the same magic it does in the driver. Contrary to what one might think when they hear something about a sole design, the Cannon sole isn't necessarily about turf interaction. Nope, instead it is named because it mimics the shape of a cannon. Although let's be honest, having a cannon for a fairway wood or hybrid wouldn't be the worst thing in the world, right? As one might expect, when designing clubs in the lightweight market, the weighting is crucial to the overall design. The Cannon Sole is a weight pad that will assist in generating the proper launch conditions for golfers of this demographic. Also, because of the cannon shape to this weight pad, XXIO can stretch the cup face more into the sole of these clubs. In terms of shaping, the fairway wood employs a profile that should be comforting to many, while the hybrid is a bit oversized and has a similar crown step to that on the Srixon Z H85 hybrid. There are a plethora of options when it comes to lofts on both of these clubs. For the fairway woods, there are five different lofts ranging from 15? to 23?. On the hybrid front, four lofts are available starting at 18? and topping out at 26?.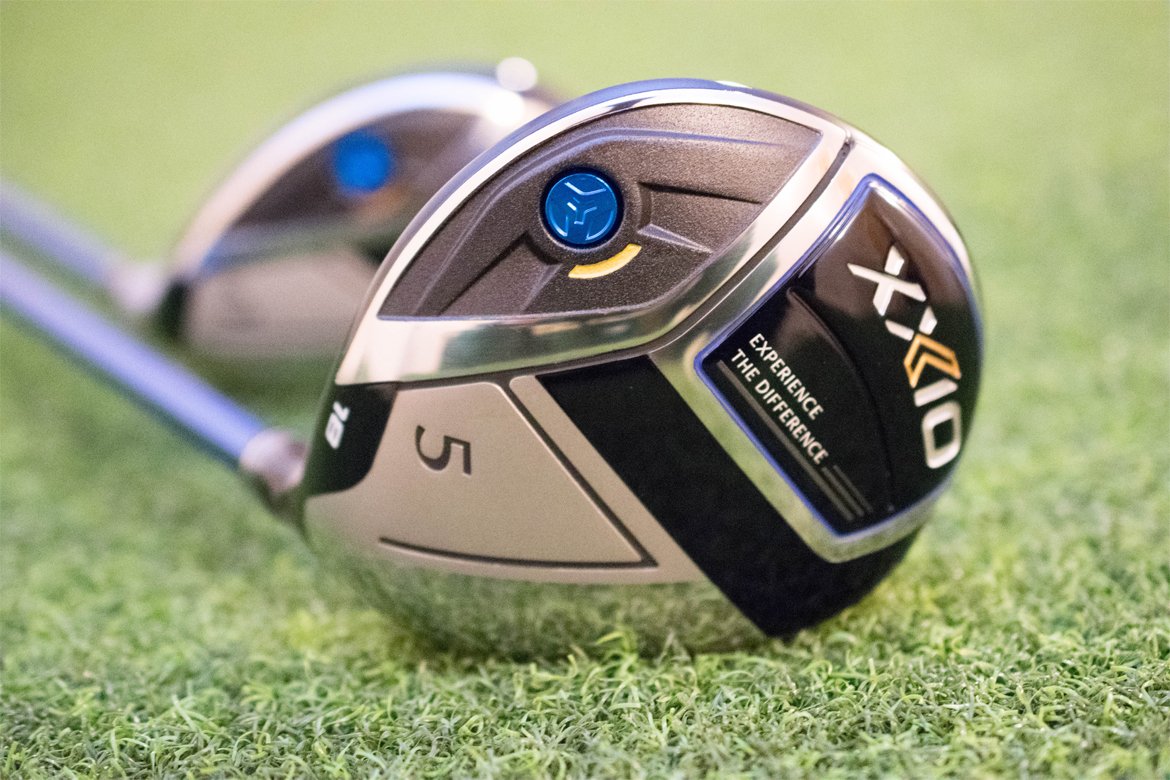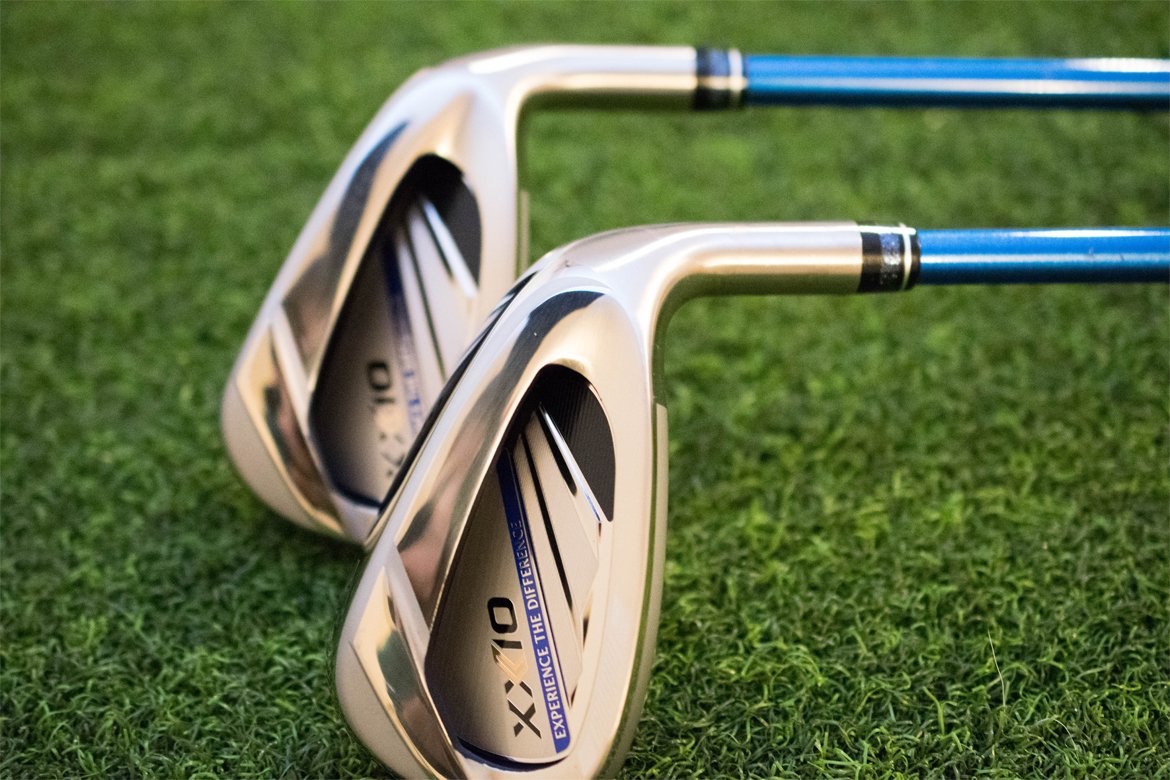 The final piece to the XXIO 11 family is, of course, the irons. The construction of this set is something special, and it is a design that is going to make sure golfers get the most of their game. According to XXIO, the 11 irons are the most ambitious set they have ever made. These irons feature a 4-piece construction, which incorporates both a tungsten sole weight and a forged titanium faceplate. Similar to the other members of this lineup, these irons have the elements here to help produce speed and launch. There is also a double undercut cavity that will not only increase flexibility, but it will do so while remaining strong to assist that titanium face in producing increased ball speeds. Now that you have read all of that, here is what you probably suspected about these irons. They are indeed strong lofted, with the 7-iron coming in at 28? and the PW sitting at 42?. To go along with that, they are also generously sized and have a good amount of offset. However, if you are in the market for a fast, forgiving set of irons, those attributes should not be surprising or a reason to look elsewhere.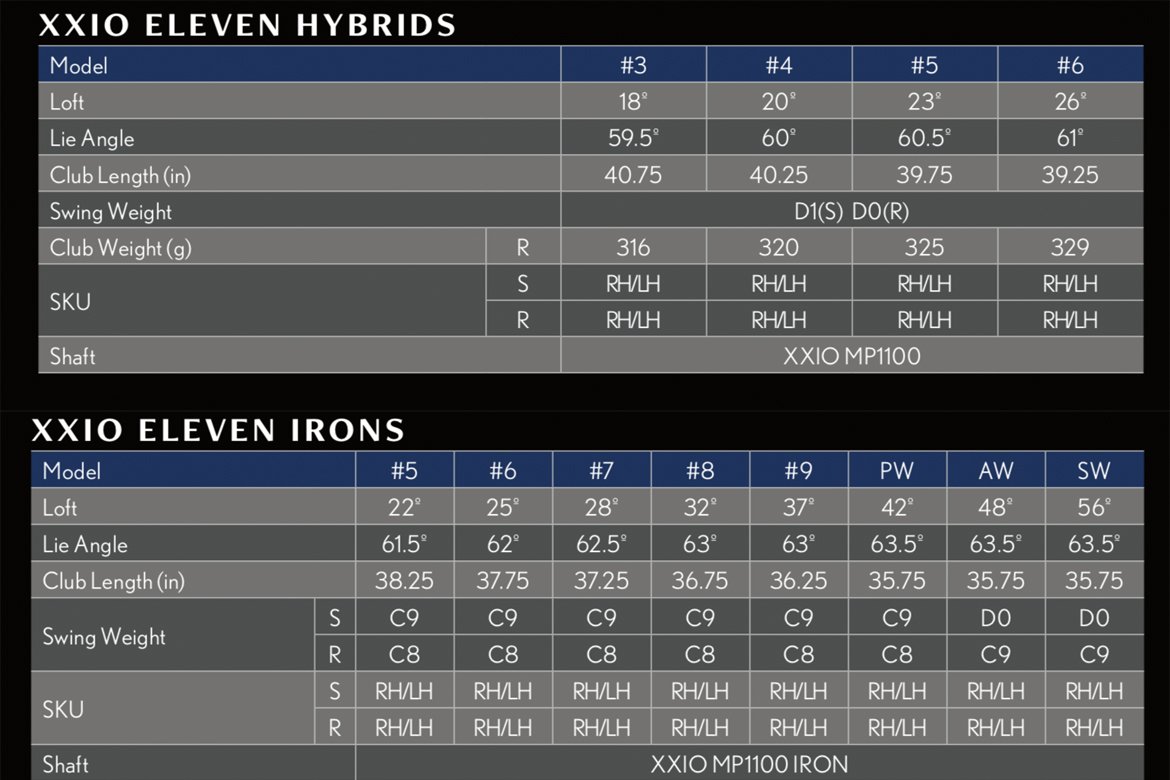 XXIO remains a premium product, and with that comes the premium price tag. XXIO 11 driver comes in at $649, while the fairway woods and hybrids sit at $399 and $299. Individually priced, the irons are $199 each with a graphite shaft. It wasn't all that long ago that those prices seemed to be outrageous compared to other offerings on the market, but with the way the prices have gone lately, they don't seem as absurd now. Whether you can afford to add them to the bag or not, XXIO implores you to try them out for a demo and allow yourself to experience the difference of XXIO. The XXIO 11 lineup will be available on January 21st. More information is available at www.xxiousa.com