The THP Radio Network is filled with a variety of shows and once in a while we feature something from friends throughout the industry that we think is a great listen for THPers. AJ Voelpel and Nate Adelman host The Fitting Room and it is all about finding the right gear for you.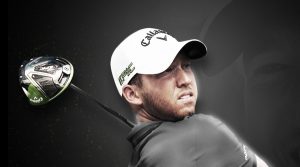 Nate is joined by young PGA TOUR winner Daniel Berger to talk about what it takes to get a new club in his bag, his custom two-ball putter and…
Jump to a timestamp below:
(2:00) – The process of what it takes to get a new club into his bag
(3:03) – What Daniel looked at mostly when fitting his Epic driver
(4:30) – What trackman numbers Daniel focuses on while fitting his clubs
(5:20) – What clubs are the easiest and hardest clubs to change out
(7:14) – How he settled on his different wood shaft weights
(8:32) – How his setup changes or stays the same depending on the week
(9:15) – Daniel on his trust in the guys in the Tour truck
(10:00) – How he selected his golf ball
(11:30) – How he enjoys prototype product testing
Join the fun by listening below or if you are on the THP Mobile App, click the THP Radio button on the bottom. As always you can find us on iTunes or Google Play at The Hackers Paradise or whatever platform is your favorite of choice for podcasts.
Podcast: Play in new window | Download
Subscribe: RSS