I couldn't resist inserting pictures of my two SeeMores.
Here is the "collection"...an FGP2w on the left and a mFGP CS on the right.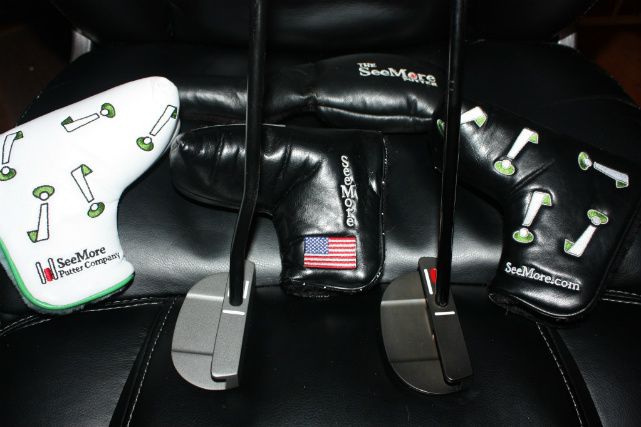 Bottom of the FGP2w. This was the original one I won from a THP Raffle two to three years ago. I've obviously been playing with paint fill on the bottom of this one. Best putter I had ever touched until the Fall 2010 outing when I fell for the CS edition.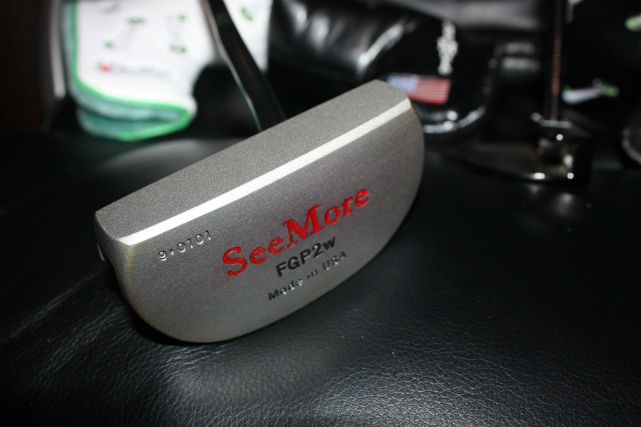 After the Fall 2010 outing, I said that the only putter I would switch to was the mFGP2 CS. Took me 18 months or so, but I found one on eBay and had to pull the trigger. Too beautiful to leave at home, this is my gamer.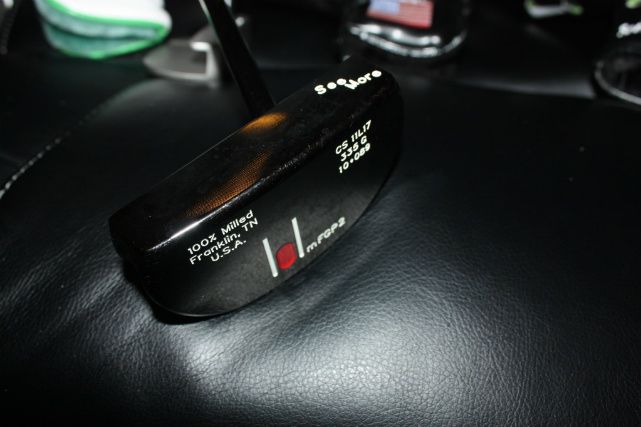 Came with a kind of funky camo grip. Not my favorite, but haven't gotten around to replacing it.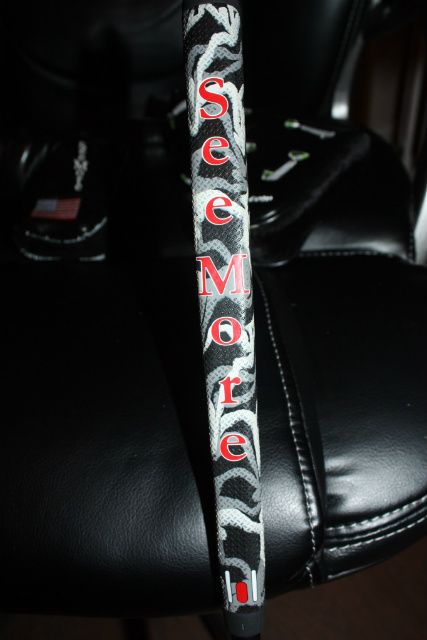 Love the finish.