Keeping golfers everywhere dry is something that Galvin Green is well known for. The company has a strong reputation for producing some of the best rain gear on the market. Later this year, they will be outfitting the European Ryder Cup Team with outerwear to handle whatever conditions they may face. But on those days that it's hot with no chance of rain, the company recognizes that it's also important to produce apparel that will keep golfers cool, comfortable and of course dry. With that, Galvin Green offers its Ventil8 lineup, to help keep golfers cool when the weather is anything but.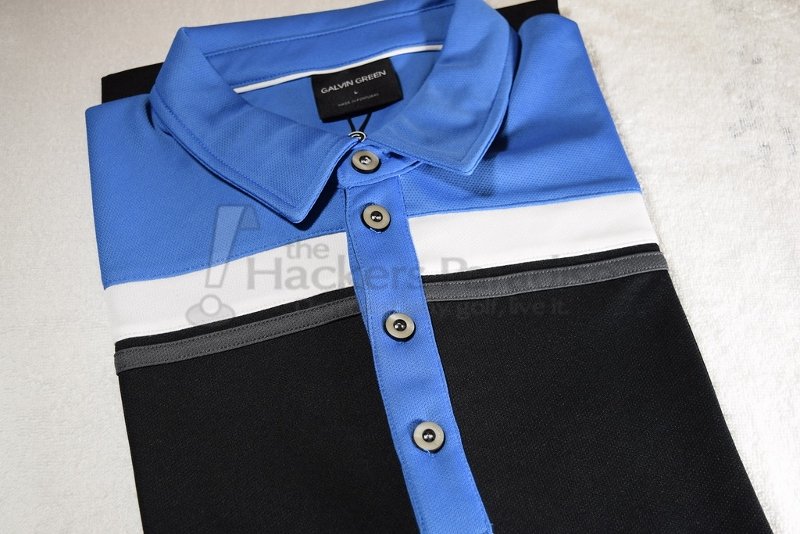 From Galvin Green
Getting hot and sweaty during a game of serious golf can be a real pain. This is hardly the case when you enjoy the benefits of our latest VENTIL8™ range. Cutting edge VENTIL8™ technology transports moisture and excess heat away twice as quickly as a conventional polyester golf shirt, keeping you dry, cool and focused at all times. Gear up to stay ahead. Any day. Every day.
Tech
Extremely high level of breathability.
Excellent moisture-transportation properties keep the body dry and cool.
Light, soft and comfortable garment, specially developed for golfers.
Easy to wash and maintain, just regular machine wash.
Tech facts
The VENTIL8™ range makes use of carefully selected materials with unique properties. A VENTIL8™ shirt transports moisture and excess heat away twice as quickly as a conventional polyester golf shirt. This is made possible by an advanced technology whereby the textile fibres are designed to disperse perspiration and moisture over a larger area, allowing moisture to evaporate considerably more rapidly.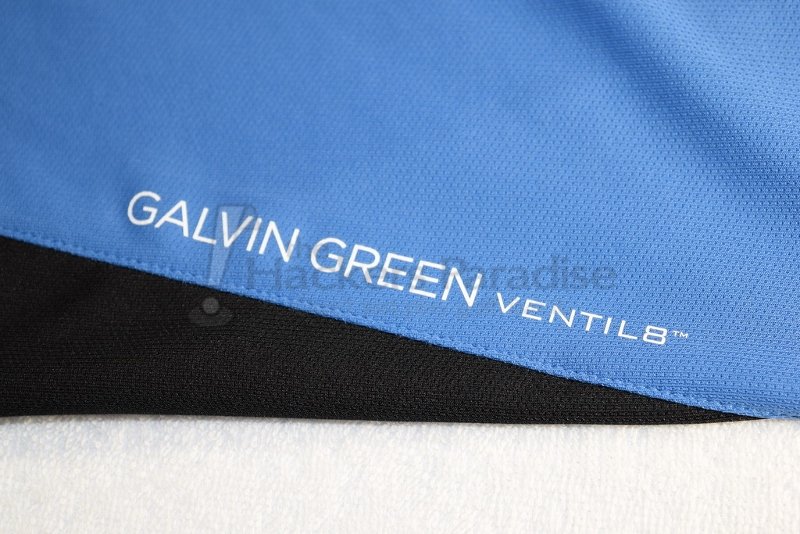 For the purpose of this review, Galvin Green sent in both the Maccoy and Marlow tops.
Fit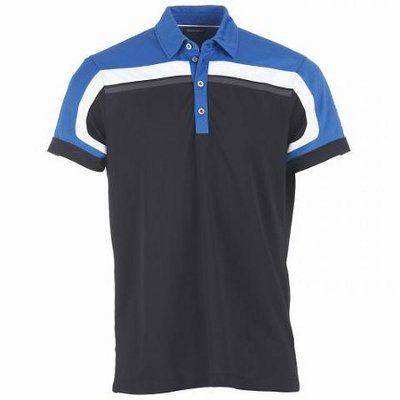 Slipping on the polos for the first time, there was immediately some areas in which the fit stood out. First off, the fit of these polos carry with them a bit of European Cut with a slight taper. For those unaware of what that means, it helps tighten up the polo from the underarms down to the waist section. In some apparel lines when a shirt is cut like this, it may lead to a consumer jumping up a size for a better fit, however in this case, the size was comfortable. Along with the taper design, the sleeve length of each polo could be considered slightly shorter than competing brands. Not so short that they are uncomfortable, but the sleeve length ended right around the middle of the bicep area. When donning a properly fit Galvin Green polo, it gives the golfer the appearance of wearing a custom tailored shirt. The styles may vary, but the fit is very elegant.
Performance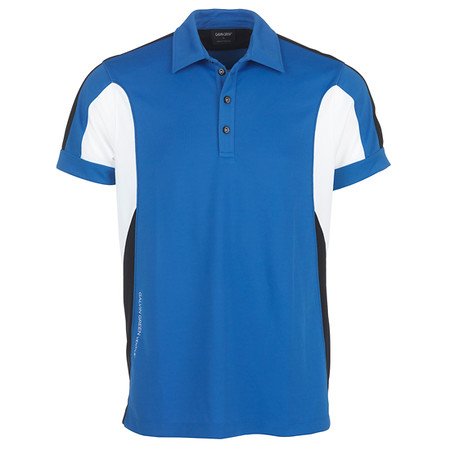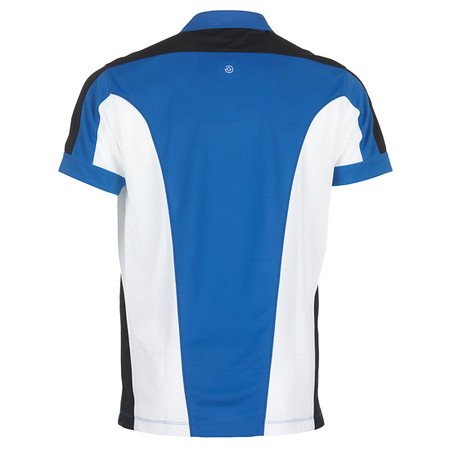 The real test for these polos was going to be how they handled the hot weather. Both polos were worn during walking rounds in the high temperatures. What Galvin Green has touted about its moisture movement fabrics proved to be beyond accurate. Lightweight material made these comfortable to wear, while the ability to handle body moisture was truly a standout feature. Thanks in part to the body mapping design, the Marlow gets a slight edge in this area. Is it possible that the moisture was whisked away twice as fast as a conventional polyester polo? Perhaps that's better for the designers at Galvin Green to say. What can be said is that playing golf in both of these polos was a more pleasurable experience when encountering the heat and humidity. 
Parker Shorts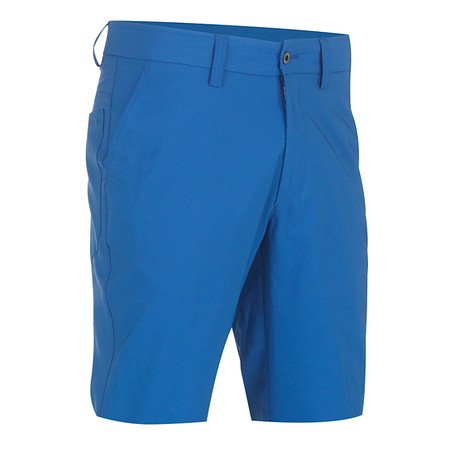 The Ventil8 lineup does not end with tops, but also includes shorts and pants. For this review, the Parker shorts were received and instantly turned into a pair of go-to shorts. The material used on them has a very nice lightweight feel without feeling like they are paper-thin. On the inside of the waistband is an elastic band, with some Galvin Green branding on it. Branding aside, this feature served a couple of different purposes. Thanks to its elasticity, this band seemed to help keep a snug and comfortable fit around the hips, while also adding a better grip to assist in keeping polos tucked in nicely throughout the round.
The sizes of these shorts ran pretty true to what one would expect. Sporting a pair with a waist size of 34, the inseam allowed the material to stretch out down to the top of the knee cap. These shorts carry a very nice, clean look to them. The amount of comfort and stretch that they employ make them an easy pair to recommend to anyone looking for a quality pair of shorts.
 Cool Kid on the Block
Galvin Green has a variety of performance golf apparel. Styles range from a more traditional look, to a more technical look with some of the body-mapping styles. Whether its polos, shorts, pants, or outwear, this company will have you looking dapper. Sporting high quality golf apparel that looks good is nice, but staying cool and dry during those hot rounds is even better, and that is where the Ventil8 lineup shines. To find an authorized online retailer of Galvin Green apparel, head over to www.galvingreen.com.