When you think of putter grips, there are brands that pop into your head, visions of products and even quite a bit of advertising. Yet some golfers have never really tried an alternative to what comes standard on their putter. While Garsen Golf Grips continues to grow both at the highest level, and in the minds of consumers, there are millions that still don't know the name, but should.
In what might be the most fascinating backstory in a THP Brand Story to date, the history behind Garsen Golf Grips, and more importantly Bernerd Garsen, is straight out of a Hollywood script.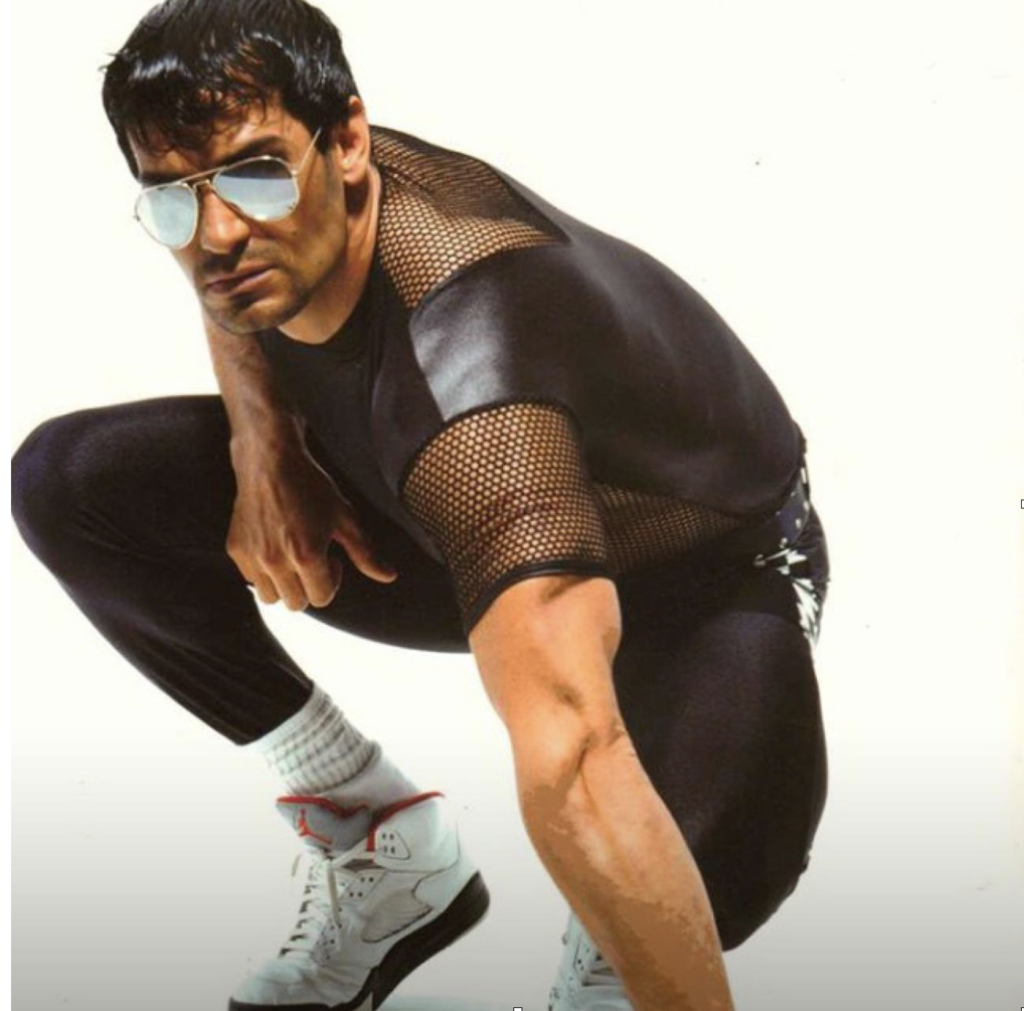 Bernerd Garsen grew up in California playing golf with his father. He had a passion for it, that despite the twists and turns of his career, never wavered. As he became an adult, his path took him towards modeling and it went global. Hired by international fashion and lifestyle brands throughout Europe, Garsen found himself traveling between Germany, France, Greece and South Africa, while making his residence in Barcelona, Spain. This lasted for over a decade and the brands are a who's who of products that you probably saw throughout the time period. From BMW Motorcycles to Giorgio Armani and everything in between, the tenure was successful.
Coming back to the US in 1995, Garsen relocated to Miami, FL. The modeling career pursuit did not slow down, working with national brands such as Master Card, Hilton Hotels and many others. Like many that traveled for work, that all came crashing down on September 11th, 2001. We won't relive that day for the purpose of the piece, but for Bernard Garsen, that meant employment came to a literal halt.
What does a model do? Researching this, sadly I have flashbacks of the comedy Zoolander and that doesn't help anybody. Garsen went back to his roots and love of the game of golf. He found employment at Doral Resort and Spa, working outside, which allowed him to continue to hone his craft as a golfer.
If you are waiting for grip talk, it's coming, we swear.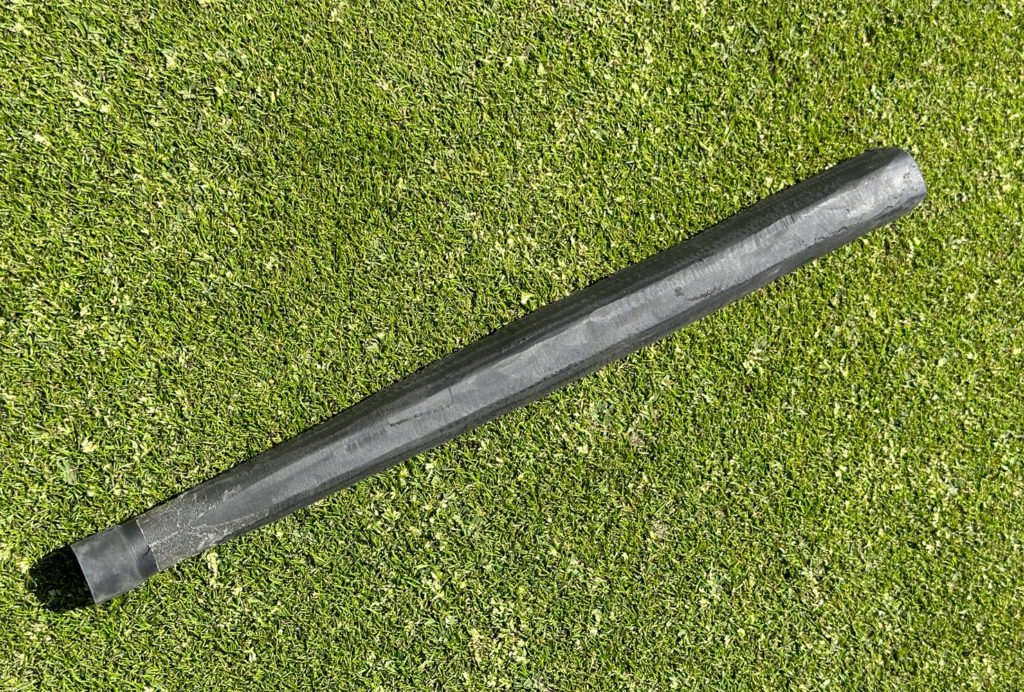 From there, Bernerd Garsen put his teaching skills to the test, becoming assistant pro at the Links at Fisher Island. Those that know the area, know that it is extremely affluent, and the golf craving never stoped. This is where the research began. Having the ability to work with students at every imaginable skill level, Garsen learned quite a bit. Yet one glaring item stood out over every other aspect of the game. Every golfer struggled with the same universal issue…PUTTING!
The amount of difficulty that exists for proper setup and consistent stroke spanned across everybody that Garsen was working with. This gave him the idea behind the idea so to speak. What would become the Edge, the first Garsen Golf putter grip.
If you have followed our Brand Story features in the past, you have learned that creating prototypes is never as glamorous as it sounds. Cut, paste, weld, glue, draw, we have seen it all. Rather than try to detail what went into the first Edge putter grip, here is Bernerd Garsen to explain.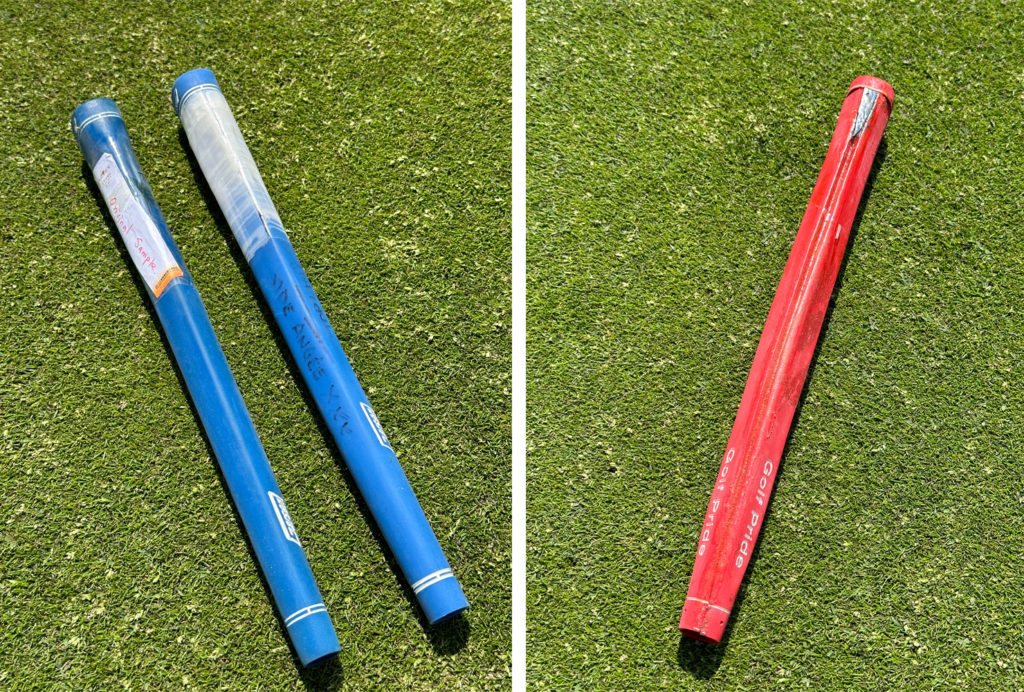 "To create the prototype, I cut up several rubber grips and glued the pieces together with shoe glue to form and sculpt what eventually evolved into my brand's first putter grip, the Edge.
Unlike the traditional putter grip, the Edge forces your thumbs onto either side of the top ridge, so the palms open up, face each other and the wrists settle into a neutral position. It turns your elbows into your body and sets your shoulders back. This relieves arm and shoulder tension, and inhibits wrist action, which takes "the hands out of the putting" and promotes shoulder rotation, creating a solid putting stroke, which gives you a one-piece feel, leading to a more consistent stroke.
I took the prototypes out on the putting green to test them out and get feedback from my eager clients. But the first time I put a prototype on a shaft, it was pretty funny, the solvent dissolved the glue and I had to tape the pieces back together to continue testing!"
In our Brand Story features, we like to keep a solid timeline, so to have an idea, we are in the 2012-2013 time frame.
Taped up and ready to roll, it was time to get approval from the governing body. Garsen believed he had created a better device, and that it would become successful at every level of the game and that means the USGA needs to see it. In 2013, it was proven to conform to the rules of golf. Now we are onto something, but nobody really knows about it yet.
Bernerd Garsen did what any entrepreneur would do and hit social media. Wait, no, that isn't right, social media was not the marketing tool it is in its current form. Let's just say Garsen was ahead of the curve by a huge margin.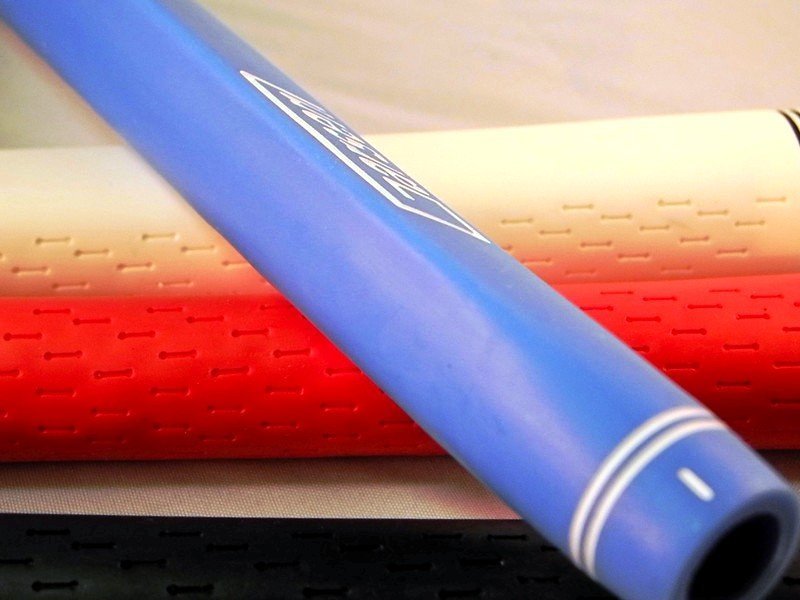 Kicking off the www.GarsenGolf.com website during this time, Bernerd Garsen took to the platform YouTube to demonstrate hand placement and how unique the Edge design was. Sales began to grow. Enough that by 2014, Garsen was headed out to Tour for some testing. Bernerd Garsen explains the first visit.
"The first PGA Tour event I attended was the Honda Classic in 2014. PGA Tour players were intrigued with the design, but more so with how quickly they saw the grip improve their putting. Renowned putting coach, Mike Shannon, believed in the grip wholeheartedly and was highly instrumental in creating a buzz for the Edge among his clients and other coaches.
In 2015, J.B. Holmes put the Garsen Edge grip into play. He hadn't won a tournament since the FBR Open in 2008. Within months of using the Edge, Holmes won the Wells Fargo Championship solidifying his status on the PGA Tour for another two years, then added another win for the Garsen putter grip brand using the Edge at the Shell Houston Open in 2019."
As success on tour grew, the next plan of action was getting it into the hands of golfers. When you believe in your product, putting it in the hands of golfers can still be a challenge, because there is only so much retail space available. Media reviews were coming out, including this one on this very website back in 2014, and that led to some stores taking a chance on them. Garsen started by approaching small outlets and success started to mount.
Within the last few years, that growth is really in place. Garsen Putter Grips can now be purchased at retailers across the country including PGA Tour Superstore, Edwin Watts and fitting studios such as Club Champion. While floor space will always be a challenge for smaller brands due to the shelf space mentioned earlier, the momentum has continued, including being a custom option in a number of brands such as SeeMore Putters and L.A.B as well as industry giant, Odyssey.
As Brand Stories go, this one sounds complete, right? It isn't. Since the launch of the Garsen Edge, the company has brought out more designs. Bernerd Garsen shares the details.
"Being able to spend time on tour and interacting directly with PGA pros and instructors, it gave me privileged access and insight to learn more about top golfer's needs. This led me to develop other designs which were not just based on the putting stroke. The subsequent putter grip designs and shapes were also influenced by different putter head styles used by pros as well as the various ways in which different players each hold a putter grip. The Edge grip has evolved into the "Max" grip which is a larger and a different texture version of the Edge. We also have the Quad Tour line and the Ultimate. The Quad Tour was born out of players wanting a more traditional style grip but maintaining several of the design characteristics of the Max. The Quad Tour line has become our most popular and best selling grip with its unique trapezoid shape available in various textures and tapers. The Ultimate was originally designed to suit claw style grips but has since become our most versatile grip. It can be comfortably used for every type of grip style."
Products take off for various reasons. Some of it is because they just work. Some because a flash of brilliant performance/advertising rolled up into a ball and the next thing you know, its everywhere. Choosing a putter grip is personal. When Jason Dufner won the PGA Championship with a SuperStroke putter grip, the world immediately took notice. It wasn't a tech story or an ad, it was a lightning in a bottle moment. Garsen Golf has had their own moments and we firmly believe there are a number of more still coming.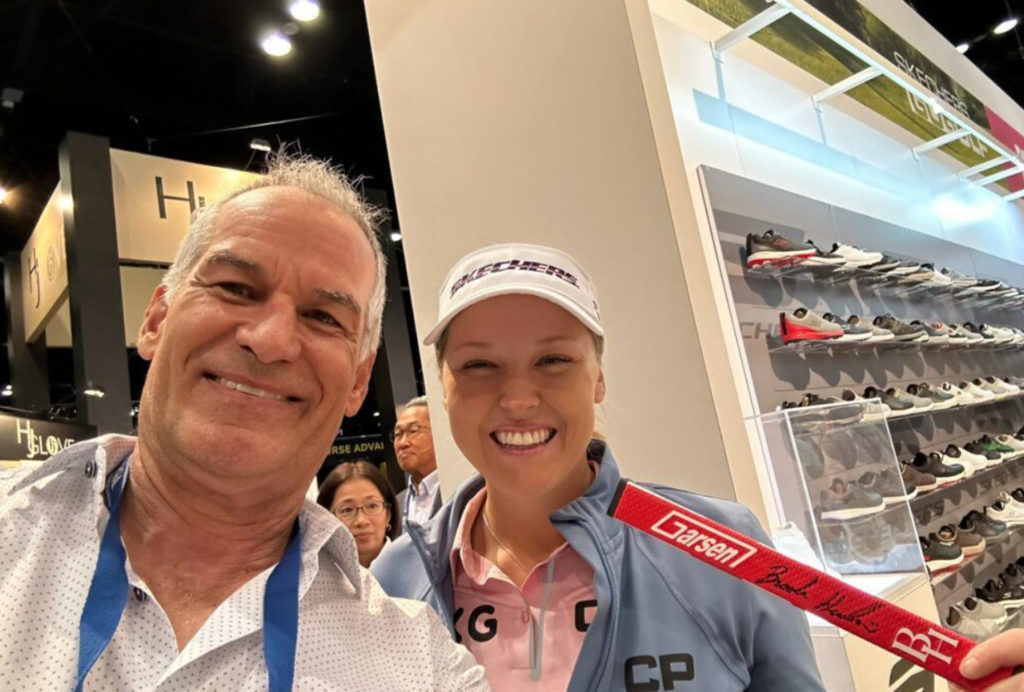 The first was Henrik Stenson winning the 2016 Open Championship. The putting display done by Stenson during that final round was legendary and he was using the Garsen MAX grip. It was this explosion that set the stage on the international scene, and sales exploded. How much? During the first night, it crashed the website and Stenson has gone on to win multiple tournaments with Garsen on his putter.
There have been others, and for a small company more than you would imagine. Same day back to back has such an incredible ring to it and that hit Garsen Golf Grips in 2022. Bernerd Garsen explains.
"Our 2nd lighting in a bottle moment came last year (2022) with both the overall amount of tour wins plus during one Sunday. On the same day in July Brooke Henderson (Quad Tour) won her 2nd Major at the Evian Championship and Tony Finau (Ultimate) won the 3M Open both using a Garsen. We had some great press that next week. 2022 ended with 15 total tour wins for Garsen including 3 for Tony Finau, 2 for Brooke Henderson and 3 for Lydia Ko (Quad Tour). Lydia ended the season first in strokes gained putting on the LPGA Tour rising to World Number 1 and won the Race to the CME Globe.
We already have 4 Tour wins in 2023 bringing our total to 65."
2023. That is current. In the 10 years since launch, Garsen Golf Grips has 65 Tour wins 66 Tour wins 67 Tour Wins (picked up two more wins in the last couple of weeks). Have they been successful? The measuring stick is going to be different for everybody, but if it relates to the financial side of things? Yes. Every year since launch, revenue has escalated, and with each success taking place at the highest level in the game, more find out about the Garsen products.
Corey Conners just won their 65th at the Valero Texas Open right before the 2023 Masters.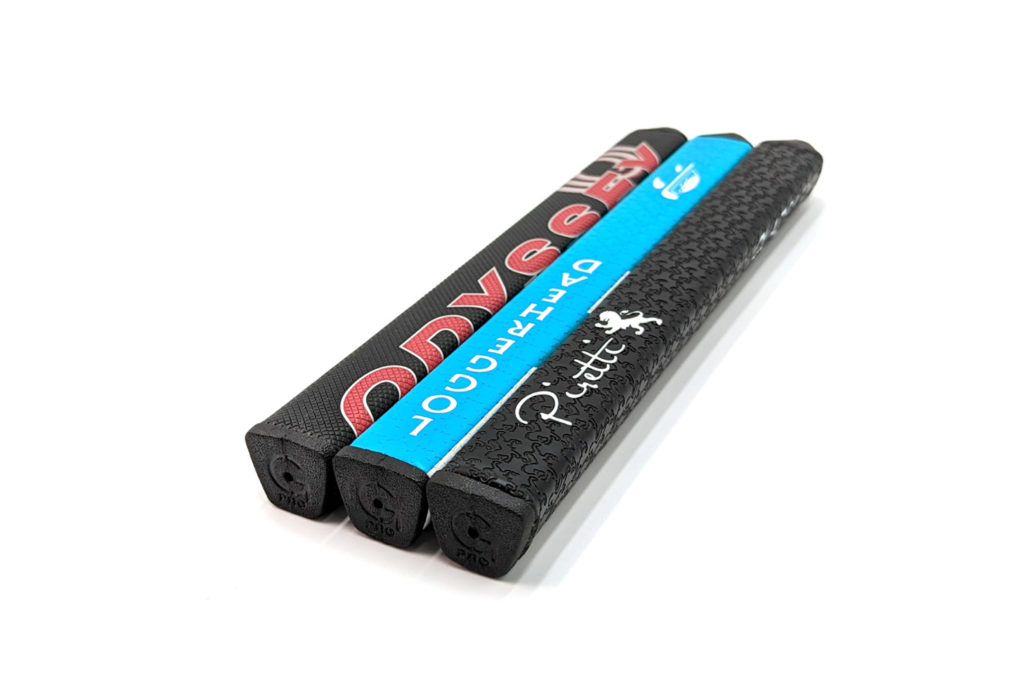 Their social media team continues to bring the brand a lot of exposure, which brings a sense of irony to what was discussed earlier in the article about how the products first got started. It's both an easier and more challenging path for small businesses, but Garsen Golf Grips seems to be steadying the waters the right way, with the golfer first.
What does the future hold for the company? We asked Bernerd Garsen the same question we ask everybody to wrap up our Brand Stories.
"Our immediate plans include launching three new grip designs within the next few months with more to come, of course — plus I have other products in development as we continue our journey on the way to becoming the number one putter grip company in the world.
We have also started doing a lot more custom designs for various companies, players etc. These have really taken off in popularity due to our unique abilities with the overall design and textures.
We are now in talks with several OEMs to have Garsen Golf Grips become a stock grip option on their various lines of putters.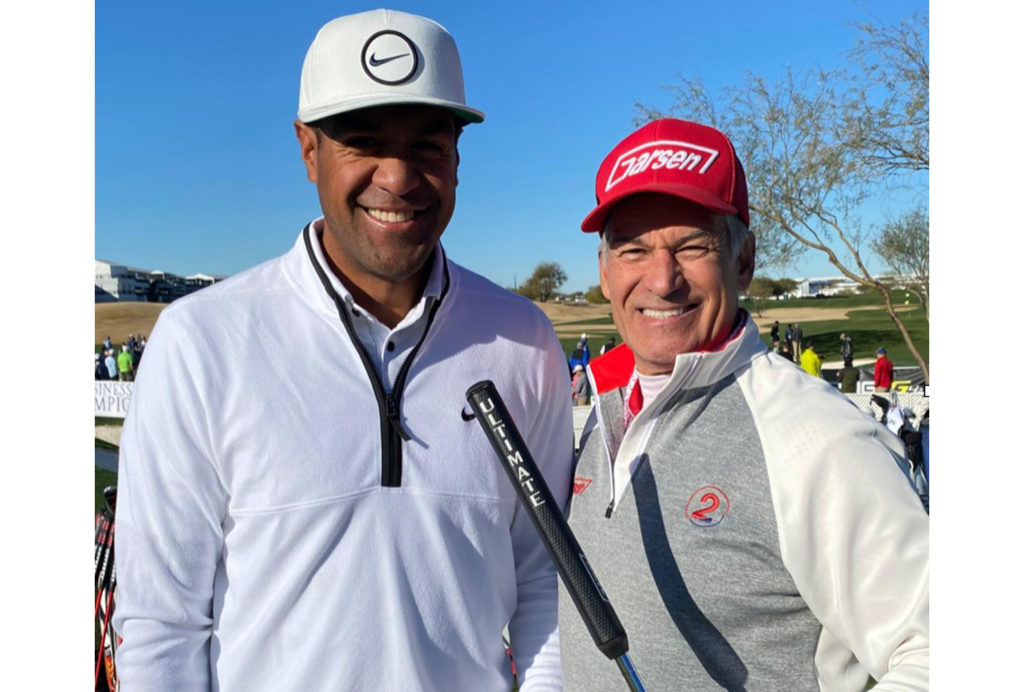 We have partnered with Tony Finau and his Finau Foundation on some custom Finau logo'd grips where a portion of proceeds are donated back to his foundation."
From lifestyle and runway model to teaching professional to grip creator? The life and times of Bernerd Garsen are fascinating and in a lot of ways makes you realize how fast technology moves around us. With his love of the game, would he have taken that job at the golf course if Instagram influencers were a thing two decades ago? Could that have deprived us a genuinely unique and new product from being available?
It's questions like these that raced through my head during the research portion for this article. Whatever the answer is, we are glad that Bernerd Garsen cut some grips up, did some gluing and created the first ever Edge putter grip.
For more information on any of the products discussed in this Brand Story or to learn more about Garsen Golf Grips, check out their website at www.garsengolf.com.