Golf should be fun.
Amidst the rallying cries of tradition and stability, we shouldn't forget that a big part of what hooked us all is that it was fun. Part of that is molding it to your personality, and for years that aspect centered around the clubs we play and the clothes we chose to wear. However, in the past few years the ability to customize has reached levels which we never could have imagined, and there is no better example than the booming headcover game.
If you know anything about me, you know that I think stock headcovers are boring. Nothing against those who don't, but I believe you are missing a prime opportunity to show your personality and have fun with it in a game that can be at times a bit stuffy. When it comes to the headcover game, the hottest and fastest growing name in the segment might just be Hatch Golf.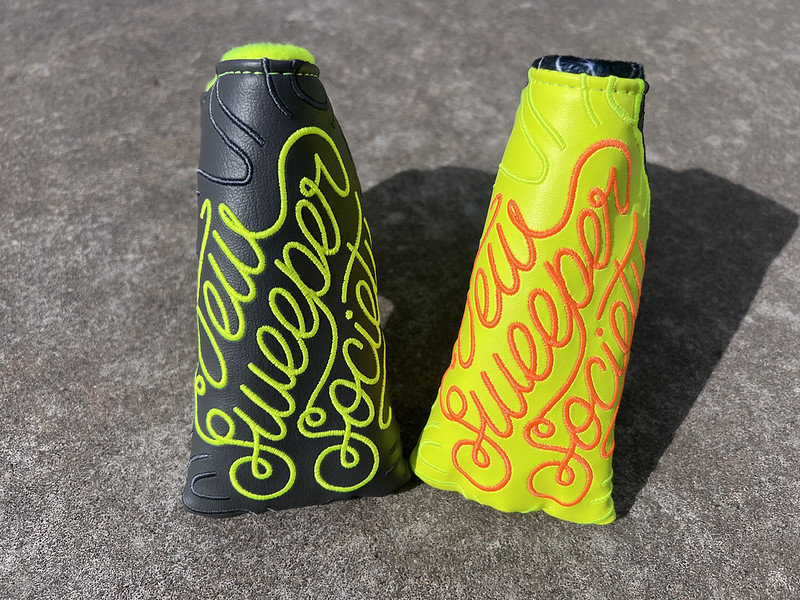 Who is Hatch Golf?
This is the question I posed for myself when I finally took the plunge and purchased my first headcovers from Hatch. Immediately after getting them in hand, I had to know as much as humanly possible because the quality of materials and stitching were among the best I have ever seen. With that curiosity in my mind, I reached out to Sean Farrell, owner/founder/mastermind of Hatch Golf to learn more about the brand as well as his interesting story in the golf accessory segment. To say he was ecstatic to discuss Hatch with our THP readership is more than just an understatement.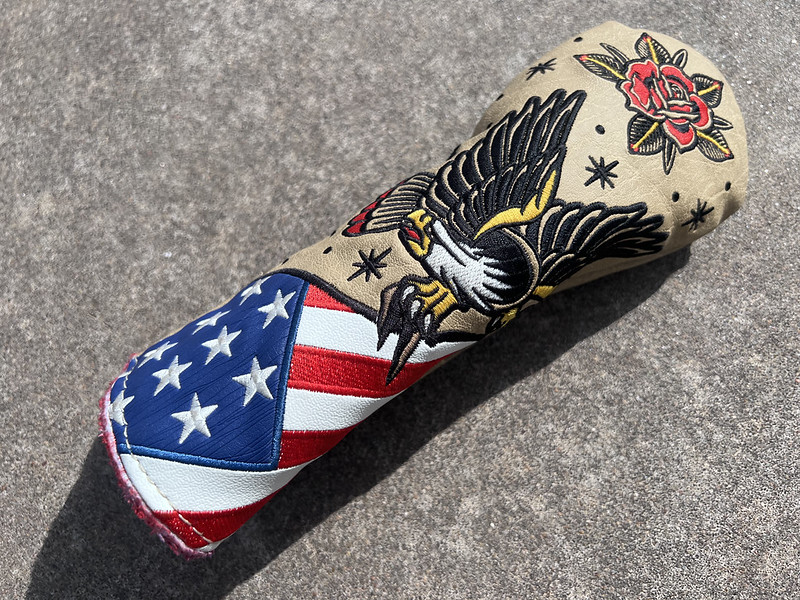 You can unequivocally feel his excitement via more detailed responses than I ever could have hoped for. We go all over the place with questions pertaining to the origins, the reasons, the growth, the future, and of course what it is like to be in the middle of absolutely ravenous collectors. Read on to see what makes the heartbeat of the brand so uniquely fun.
A Hatch Golf Q&A with Owner/Founder Sean Farrell
While more and more are discovering Hatch every day, some may not realize your existence in the headcover and accessory segment pre-dates that. Can you give a bit of a history and run down as to how things have gotten where they are?
I originally started the company back in 2018 as a hobby, when it was called Blue Birdie Golf. I was a freelance graphic designer at the time and wanted to combine my passion for design with golf. I loved customizing my golf equipment to my style and wanted to create one-of-a-kind designs.
At the time, I would send my designs off to get manufactured by another company. It was a lengthy process, and the designs often didn't turn out how I'd hoped, so I decided to go all in and take on the entire process myself. A year and half later, here we are, both designing and manufacturing our own golf-goods from start to finish.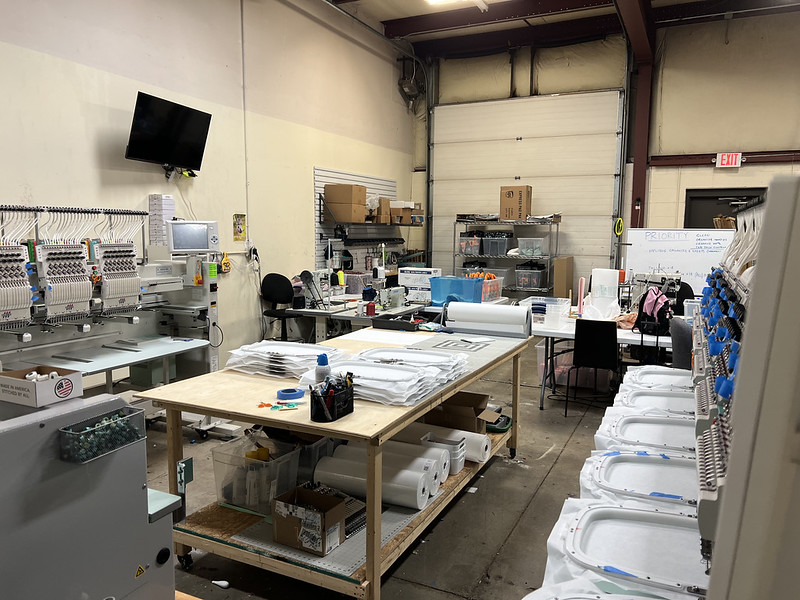 What is the origin of the Hatch name? How did you land on the egg logo as a bit of a calling card?
The name was actually an evolution of the original company name, Blue Birdie Golf. The tagline for Blue Birdie Golf was "Freshly Hatched Golf Goods". So, when Blue Birdie became a full-time undertaking, Hatch was born!
Why do you think this segment is gaining the popularity that it is?
Golf is one of the few sports where you can really customize your accessories, but specifically, headcovers are transcending from the utility aspect and are becoming more of a collector's item. People love to customize their bag with their own unique style, and headcovers are an excellent way to do so!
Your investment in doing things the right way and with maximum effort is more extensive than people may realize, this isn't just a hobby for you is it?
Jumping into this was a total leap of faith. I've never worked with textiles or fabrics, much less a sewing machine! It took months to research and execute a 'how-to' process that resulted in the excellent product that we wanted to put out. Through lots of sweat and determination, I eventually figured out what products worked and how to create the structure of a head cover.
This was the beginning of a long road which included assembling a team of hard workers, and other aspects of the business to bring the vision to life. After months of babying the business, I can honestly say the team and product we now have makes me more than proud!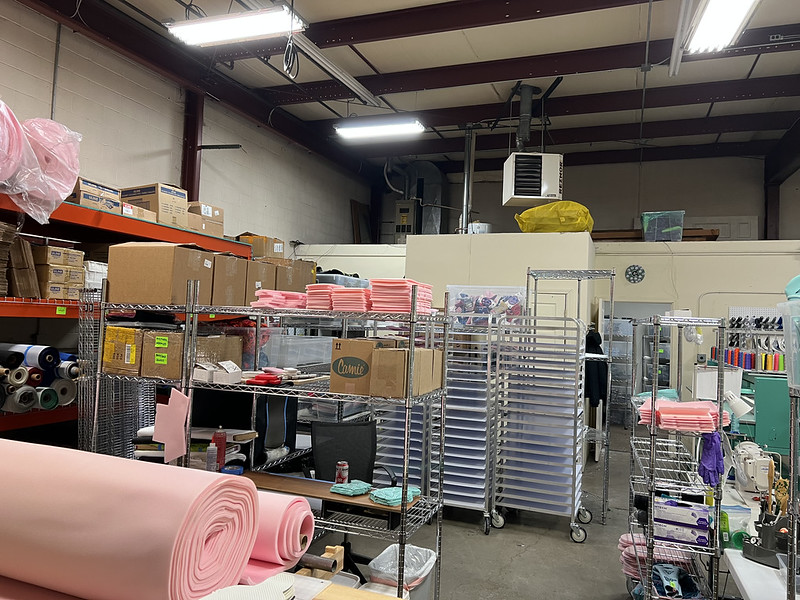 From my personal experience, there is a true quality difference with Hatch. Yes, the stitch counts are staggering, but the materials you are utilizing, inside and out, are exotic and fun, as well as accessible. How important is pushing that envelope for you?
I've spent more time on fabric websites than most have spent on golf tutorials on YouTube. I've worked with many awesome suppliers who've helped me source tons of unique materials. To date, I've probably only used about 10% of what we have in the shop. This is where my love for design both helps and hurts, I'm a perfectionist and work hard to put out the best of the best.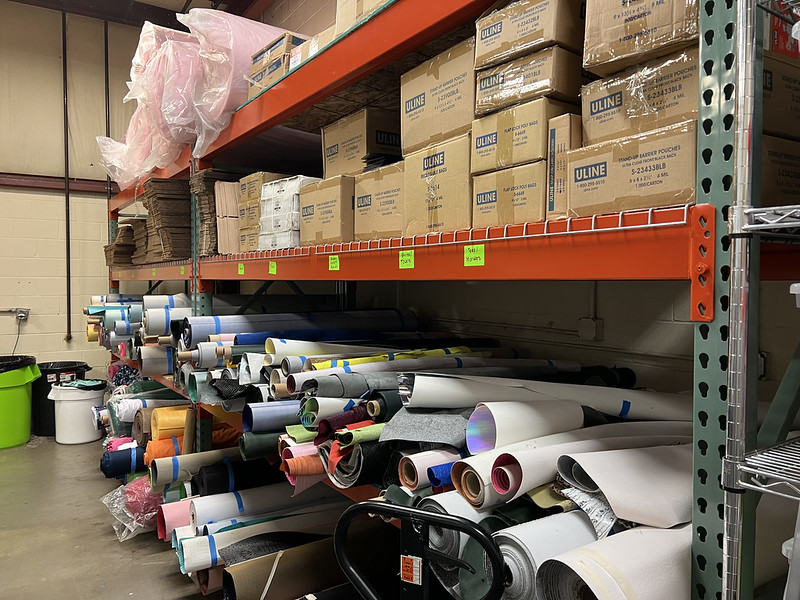 We all know that in this segment, creativity and execution are what make or break you. How do you go about planning out your next designs? Is there a fine line to walk as far as subject matter goes?
Design is extremely important. When I started Hatch, I did all the covers myself. As it grew, I had to hire help. Thankfully having 15+ years in the design industry helped create quite a few connections. I still design quite a bit – and all the concepts I come up with are tweaked in some way by me personally. I just don't have time to create every concept from start to finish; however, I do create the covers that mean the most to me personally, and it will always be my favorite part of the business!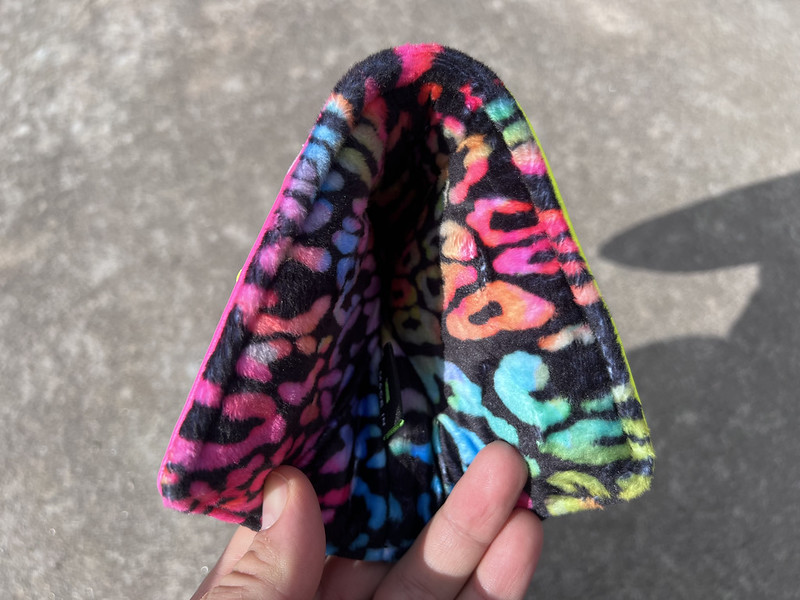 Avid might be an understatement for the headcover collecting game out there, you have quite the community growing on your Facebook page and interact directly with everyone, how is it dealing with us lunatics on a day to day basis?
It's honestly the best part. The Hatch community is more like a huge family. I've made some amazing friendships through this journey, and I know many others have too. I've seen quite a few members of the community go out of their way to support a cause, send a cover to someone who finds it meaningful, and trade to enhance their collections!
As far as the FB group goes – I think the reason for the growth is partly due to Hatch's transparency. I try to be as transparent as I can be about shipping issues, material woes, learning mishaps, and other things. We are still learning every day we are at the shop and love sharing a bit of the process with our customers too.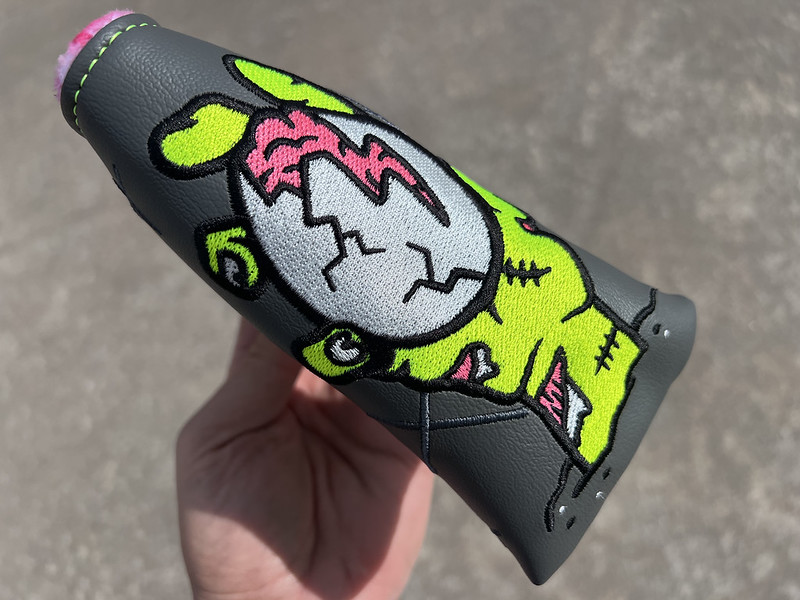 What does the future hold? There are rumblings of a custom program and there has been work with some university golf programs, is that something that we can expect to see expand?

I'd love to expand our product offerings. We've had more requests for hoodies, polos, and just plain apparel than I can count. We're getting there but finding a reputable supplier with short shipping times is not easy. But I am always dreaming so I am sure we will find a way.
We are also working on a customs concierge program. We're still working on the details, as they will be very limited. More to come on that soon!
So, it is safe to say the boom for Hatch in 2022 was just the beginning?
Yes. We're still growing and have only just begun. Our goal this year is to work with some PGA tour players, increase our product offerings, look for bigger space, and a few secrets that I can't share just yet!
A Brand on the Move
As you can see, the passion Sean has for Hatch Golf and their mission statement is as exciting as the products which they put out. Last year (2022) definitely saw them establish themselves as a brand and a real competitor in the accessory/headcover segment. It would appear that 2023 could be even bigger.
Do you have any experience with Hatch Golf and their products? Are you a collector, or simply an admirer? Be sure to comment below or join the fun on the THP Community to discuss all this and more!