This past year, the KZG brand was introduced to THP via a few different reviews. Along with learning about the equipment, we also learned about the company's emphatic focus on fitting dictating access, rather than simply flooding the market with product.
Having worked directly with three different clubs in the KZG umbrella for homepage reviews, I found myself not only wanting to know more about the company, but for THP readers to know more as well. As is always the case, the best way to do that is to go to the source. We sat down to ask KZG six questions which put the ball in their court, and what we got back were some of the most detailed responses ever. While at first glance, it seemed like almost too much information, the responses tell the story so well that it just wouldn't make sense to cut them down.
Instead, the incredible depth has been left intact, and hopefully the time will be taken to really dive in and digest all that KZG has offered up.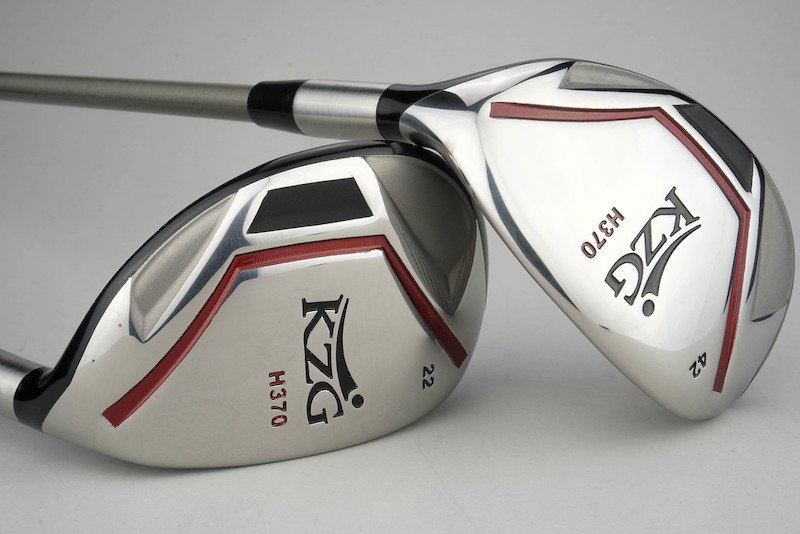 1.KZG has been introduced to THP via reviews on many of the products, but how would you introduce the brand to those less familiar?
KZG is different from other golf brands, vastly different. We cater to the professionals that carry and fit our equipment. We offer the widest range of models which allows our professionals to select the features they need to perfectly fit their golfers while offering a true tour build on every club. Also, we don't sell online or to any venue that does not do a first-class job of fitting which requires putting the golfer's improvement ahead of profits.
So, we basically focus our efforts introducing our brand to the professionals who genuinely care about golfers. KZG works exclusively with well-respected professional coaches, teachers and club fitters who have built an outstanding reputation in their communities. These professionals in turn introduce KZG to the golfing public. Because these professionals are respected and trusted, they have no difficulty in putting KZG in the hands of their golfers. And the golfers can easily test and compare the KZG recommended clubs against other clubs and see for themselves the improvement.
2. The roots of the company go much deeper than most realize, what is something in the company's history that might come as a surprise to some?
KZG has been in business for 26 years. When we first started, there were no launch monitors and there were very few professionals fitting or building clubs. We found the rare few to be so dedicated that they would spend hours in perfecting the right club for their golfers. We knew then that they were the "soul of golf" and that we wanted to work with these dedicated professionals. Our professional dealers are not just our customers, they are true partners giving us their input into what is needed to take care of their golfers. The input has been critical to our success. In fact, we often say that "KZG makes great products, but it is our dealers who make it unbeatable."
We have had a great history of innovative designs, of which many were ideas and requests from our Dealers. KZG brought the first maraging steel faces to golf clubs including manufacturing the Orlimar TriMetal fairways with our technology. Additionally, we launched the first hollow irons in 1997, one of the first drivers with adjustable weight ports, the "twin face" driver, and countless other firsts in golf club design.
3. The model of KZG is based around an emphatic demand for proper fitting, and building therein is a prerequisite to accessing the products, what it the reasoning behind this and how does it fit in today's golf industry?
In a word, it's called "INTEGRITY".
Statistically, over 90% of all golfers are still playing with ill-fitted clubs. It amazes us that golf associations are in a quandary about how to grow the game…does it ever occur to anyone that getting golfers into the right clubs would be a great start? Many golfers get frustrated with the game, they can't improve and finally they just give up. Many beginners barely get started before they give up.
Even after the advent of launch monitors and the claim by many golfers that they were fit, golfers are still playing the wrong clubs. How can this be? Wrong fitter, 5-minute fits, or fitting forms over the internet? Anyone with integrity will tell you that the golfer must be fit by a trained professional and the clubs built correctly to enable the golfer to improve their game and to enjoy the game. No ifs, buts about it. That is the truth. The fit and the build are paramount.
So why are the majority of golfers today still playing with Ill-fitted clubs? The problem is a lack of integrity in the golf business. Golfers come in and ask for the XYZ highly advertised clubs, or they want what Tiger or Koepka are playing. Does anyone ask these golfers if their game is like Tiger or Koepka's game? Do they ask the golfer if they are open to comparing clubs to see what really is right for their unique swing? No, the quick sale usually wins every time. Or worse, they buy into online fitting forms. Questions like: How far do you hit your #7 iron? Get answers slightly inflated, usually quoting how they hit their #7 iron 15 years ago and it was a one-off!
So, KZG has stuck to its formula. We only work with the top professional coaches, teachers and club fitters who have earned a solid reputation in their community. These professionals are well respected and trusted. They take the time to get to know their golfers, their swing, and their goals. They take the time to fit their golfers properly. Their goal is to achieve maximum performance above all. No hard sell. Their motto: "Get fit, not sold".
This formula certainly does not work for most companies as they need to appease and please their shareholders so everything is geared to the masses for a quick sale. That is why KZG does better in Canada, Europe, Australia and Asian countries where golfers are looking for equipment with intrinsic value. They don't change their clubs every year as their clubs were fit for them and they are happy with the performance. Is it a sound philosophy for 2020? Our network of dealers think so and so do our KZG golfers. We won't be a major brand, but we have a great reputation.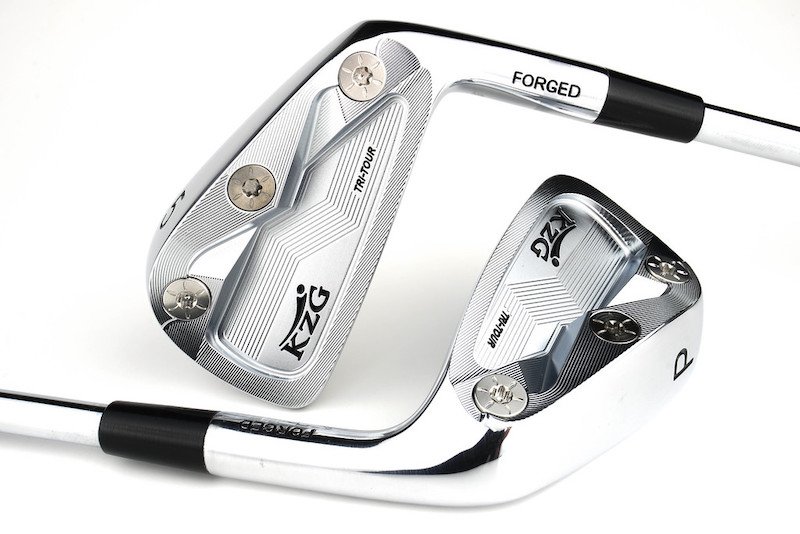 4. What is the number one goal when it comes to the designs that KZG is putting into production?
Our goal is to give our KZG global network of Dealers what they want and need to perfectly fit their golfers. Who better than these top professionals who are working daily with golfers of every size, age, strength, and skill level? We listen to our professionals, and trust us, they actively participate in creating our designs and technologies. That way KZG golfers get clubs that they need, clubs that will actually help them improve. No need for them to replace their clubs every year…tell that to a retailer and watch them run for the hills.
5. As is the case for many companies, getting into the mind and hands of consumers is critical, what is KZG doing to gain an increased presence?
Over the years, we really have relied upon the outstanding reputation of our Dealers … as they are trusted by their golfers and when they recommend KZG, their golfers listen. Word of mouth referrals have always been our biggest source of growth.
We have tried television, Facebook and Google ads which are okay, but unfortunately, we don't have a dealer in every city and golfers do get upset about that. We absolutely wish we had more Dealers but so many in the golf industry want that quick sale, which is not what KZG is all about.
THP is the first step toward opening up the gates a bit, and we truly appreciate being introduced to your audience who are an amazingly nice group of golfers. Your candid reviews have been excellent, thank you.
6. While the world is in a state perpetual flux at the moment, what can we expect from KZG in the future?
This pandemic has been difficult for so many. Most of our dealers around the globe have been on lockdown and are just now starting to open up. This has been difficult for everyone for sure. But it has a positive side as well. As we experience this quiet time, we have had time to reflect. We are hopeful that people will see the importance of family and of taking the time to replenish and recharge their mind, body as well as spirit and to be grateful for all of their blessings.
We believe there will be a resurgence in golf. At the same time, there may not be be a big surge in golf equipment purchases right away as many golfers will be trying to get their own financial houses in order. But when things do normalize a bit, we know golfers will be a bit more cautious about their investment and hopefully recognize the importance of getting fit and having clubs that will serve them well for many, many years. With that thought, all of us at KZG are focusing on how we can best help our professional dealers and the KZG golfers with new programs under way, three new drivers (one with a unique face technology exclusive to KZG), a new fairway wood, a new iron and quite a number of new shafts.
As you can see, we weren't exaggerating when we said this one had copious amounts of depth and provides a unique glimpse into KZG as a brand. What did you think? Be sure to join in on the conversation both here as well as the THP community and let us know!