Have you ever watched any of those trick shot artists that can hit perfect golf shots with an extremely whippy golf shaft? Well, believe it or not, one doesn't need to be a professional to find success with such a club, and GForce golf has built a line of swing trainers that utilizes a whippy and torquey shaft to help golfers develop a more in-tune swing. Earlier this season THP was able to spend time with both the GForce 7-iron and wedge and found them to be a frustratingly enjoyable set of aids. Now GForce is rounding out their lineup with the inclusion of a GForce putter, which they say should help golfers dial in their strike and distance control all while avoiding the dreaded yips.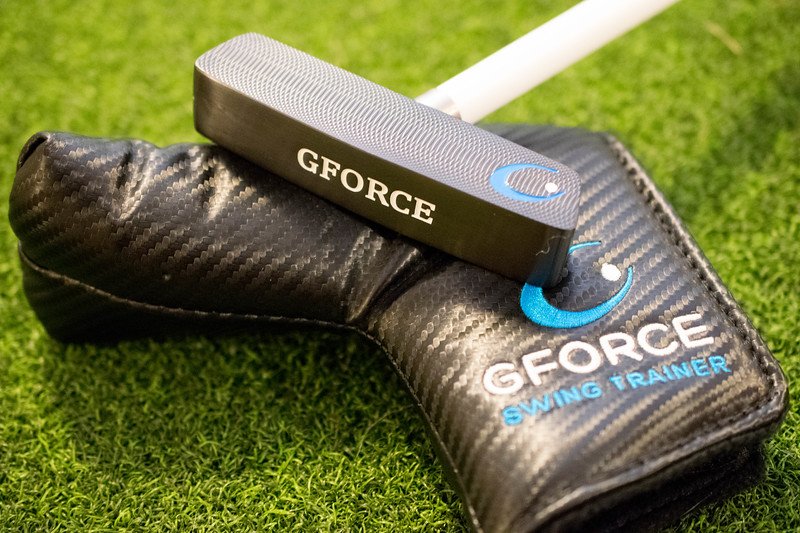 Quick Take:
The GForce putter builds upon the success of their other swing trainers by installing an extremely flexible shaft to a standard weight putter head. What it best offers is good visuals on both tempo and face angle, and should benefit golfers who jab at the ball instead of allowing their hands to move through the putt.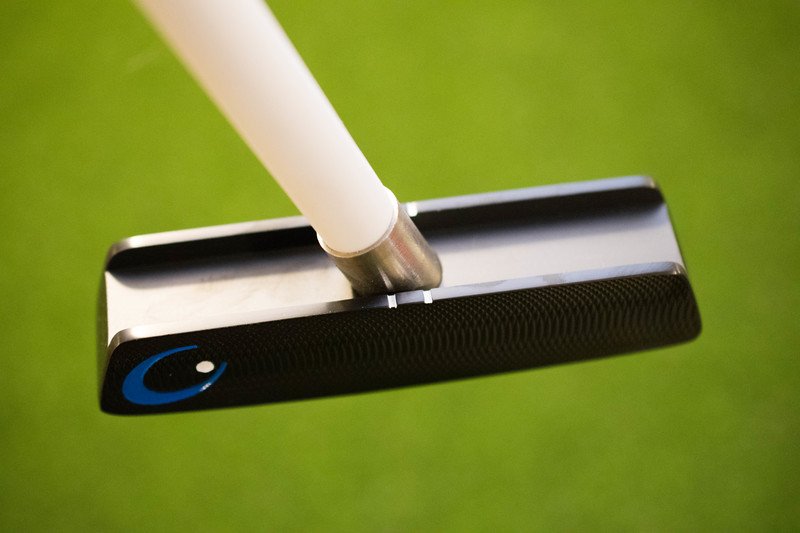 First off, the design of the GForce putter falls right in line with the rest of their offerings. While the shaft lacks any standout graphics whatsoever, it still catches the eye immediately, and that's before setting up for a practice swing. Upon picking up the putter, one will instantly know that this is not just any ordinary flatstick because of said flexible putter shaft. But the shaft is not the only design trait worth mentioning on this training aid because the head is rather impressive too. Instead of having to carry multiple lines for both right and left-handed golfers, GForce went with a head design that is reminiscent of the old bullseye putters, so it can indeed be a one shape fits all. Both sides feature a milled face, which helps give this training aid a feel that mimics other milled putters on the market.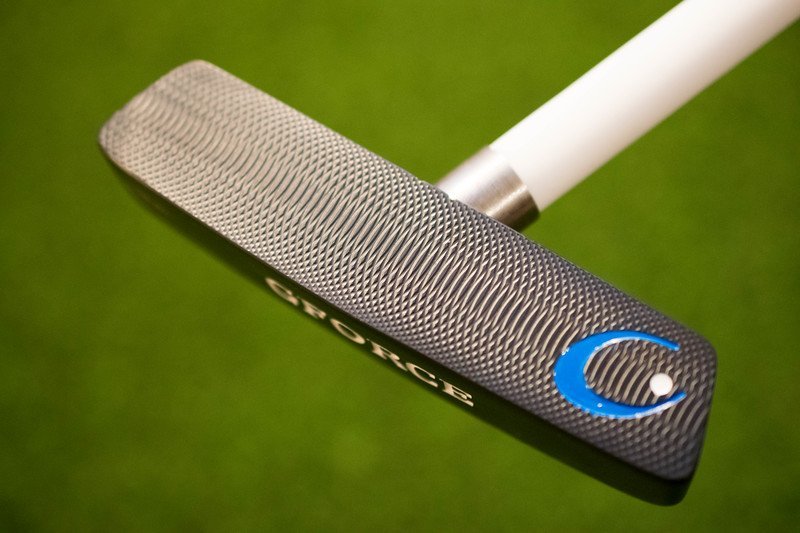 Not only does the design of this putter intend to improve tempo, but it is also set up to work on face angle and swing path. Above, it was mentioned that this putter could work for both right and left-handed golfers, and as a way to make it look perfectly symmetrical, the top of the putter features a groove, or channel, between the two toplines. With the intention of working on alignment, the white putter shaft sits perfectly over the canal. We have seen other companies use alignment methods such as "hide the dot," think of this as something somewhat similar. Now when one's tempo gets a bit off or the golfer takes back the putter too far inside (or outside), the inside of the putter is visible, which demonstrates that the head and shaft are no longer properly aligned.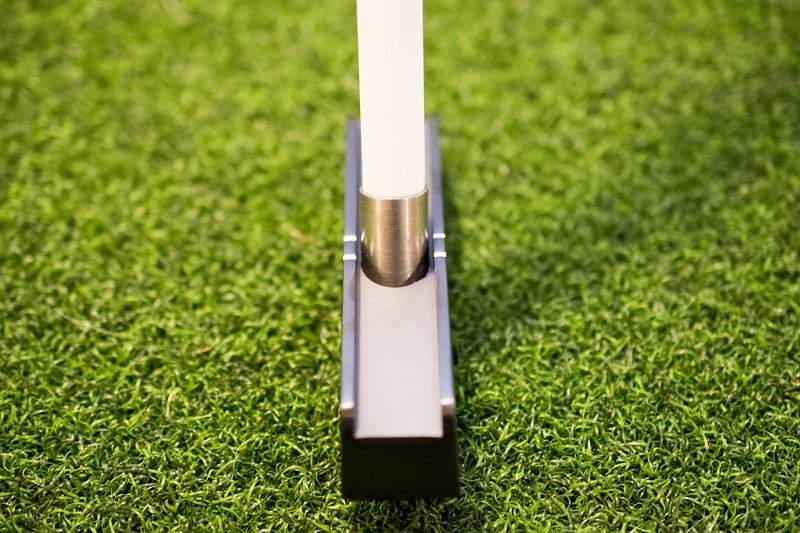 So now the question is, does it work? The answer is more complicated than a simple yes or no. This putter does help correct some tempo issues, specifically in the areas of takeaway and transition. That is not surprising because that is similar to what we experienced with the 7-iron and wedge. I also found that it helped me maintain the feeling of my hands moving forward and my shoulders slightly rocking. If I stopped my hands, the shaft would kick forward and the ball would rocket off the face. Where I think it falls a bit short for me is on the short putts because, for some reason, speed control was more difficult. I believe part of that is because of the extra kick this shaft can impart.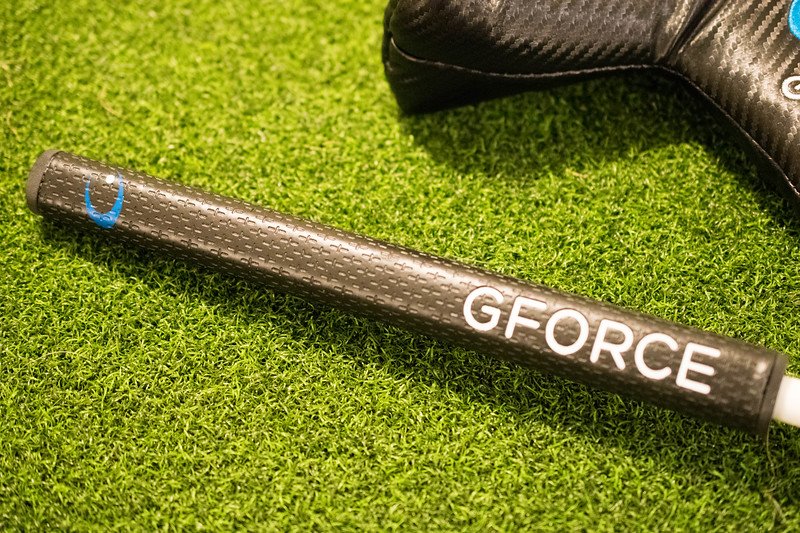 There is one advantage I see to the GForce putter that their other models don't have, and that is that this can easily be put in to play. Sure, if someone wants to throw the driver, iron, or wedge in play, they could, but the chances for disaster are much higher with those clubs. With the putter, it might help to have this in the bag for 18-holes, something I was unfortunately unable to do during testing. With it in play, I can imagine that one would be able to hammer out some putting woes to make their scorecard respectable. Even without adding to the bag, this putter can still serve a purpose on the putting green or at home. More information on the GForce putter, as well as all of the other available training aids, can be found at www.gforcegolf.com.
The Details:
Available Now
Price: $142.49
Length: 33″