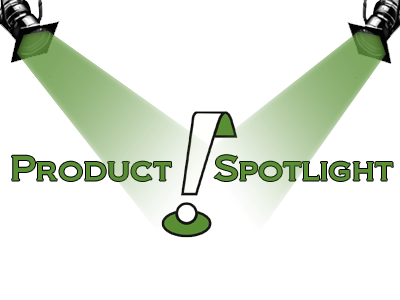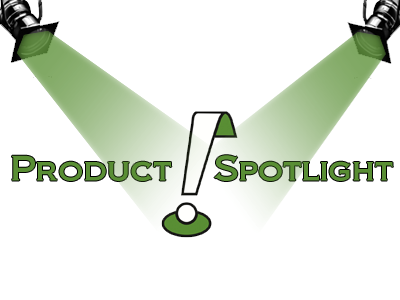 One of a number of new grips from Golf Pride in 2014, the CP2 Wrap focuses on comfort and control while providing golfers with superior performance in a soft, tacky offering.  Sleek white and blue lines run across the black wrap etched with a crisscross pattern, topped with a blue cap showing the CP2 label and grip sizing.  For the purpose of this product spotlight, the standard and midsize grips were considered.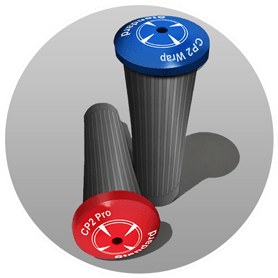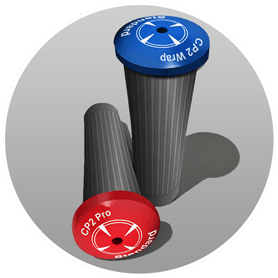 From Golf Pride
Combining high-performance technology with a soft, tacky feel, the innovative new CP2 Pro™ and CP2 wrap™ delivers comfort and control for superior performance. Featuring Golf Pride's exclusive Control Core™ technology, a 2.5" inner core stabilizer is specifically engineered to reduce torque. A reduced taper design allows for even grip pressure in each hand, and a soft, high-traction surface provides comfort in every swing. With the CP2, control fits in the palm of your hand. Available in Standard, Midsize and Jumbo.
| | | |
| --- | --- | --- |
| GRIP SIZE | CORE SIZE | WEIGHT (+/- 3.5g) |
| Standard | 60 Round | 50 |
| Midsize | 60 Round | 63.5 |
| Jumbo | 60 Round | 80 |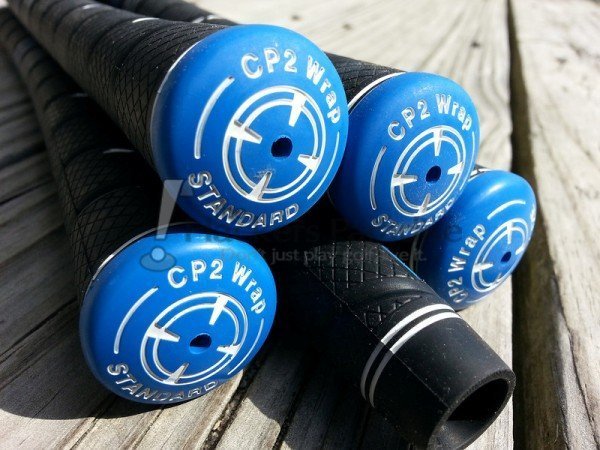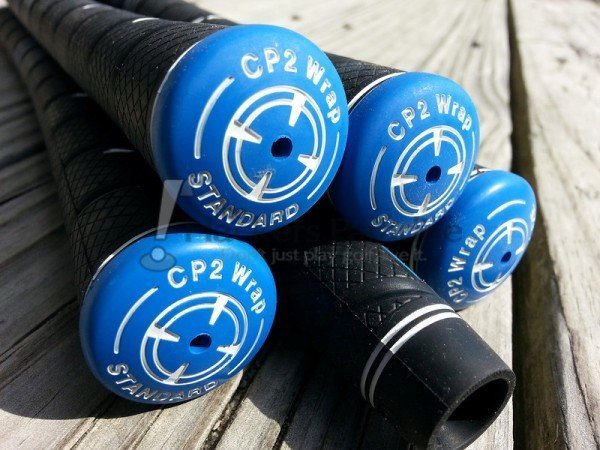 Without losing focus on performance, Golf Pride has introduced a control core that produces added stability.  They were able to achieve a reduction in torque by 41% in comparison to the same grip without a core.  In combination with the softer feel of the grip, and notable tackiness, users can enjoy high-end comfort when swinging the golf club.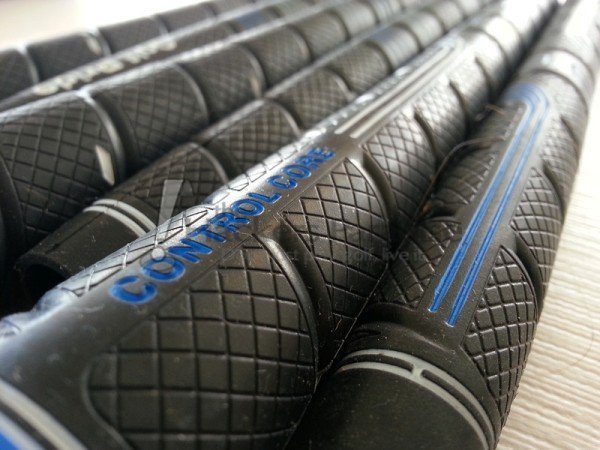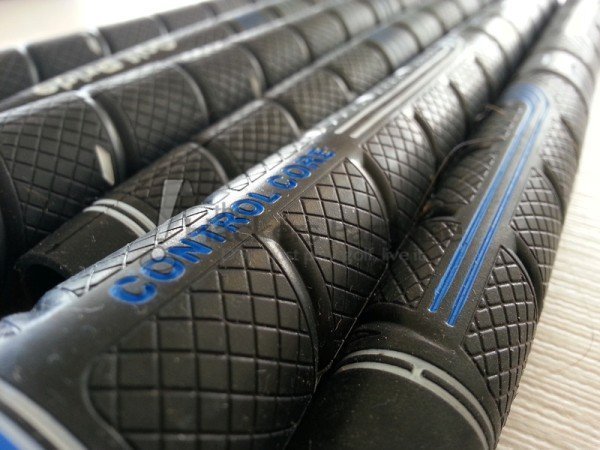 Another design element built into the Golf Pride CP2 wrap is reduced taper into the lower hand.  This feature can provide better comfort for golfers dealing with arthritis, while at the same time encouraging balanced grip pressure for both hands.  It's perfect for the player seeking a more stable swing with grip pressure issues.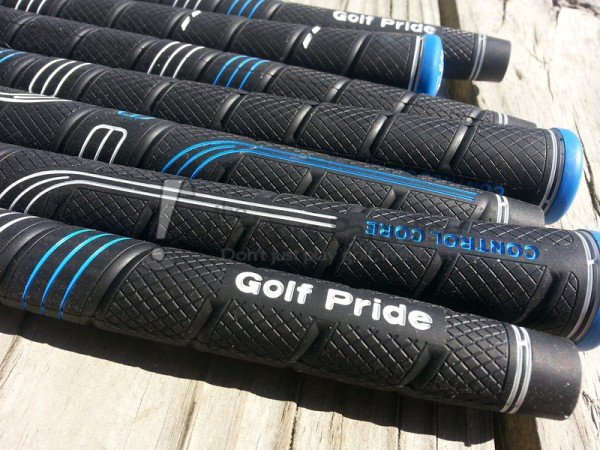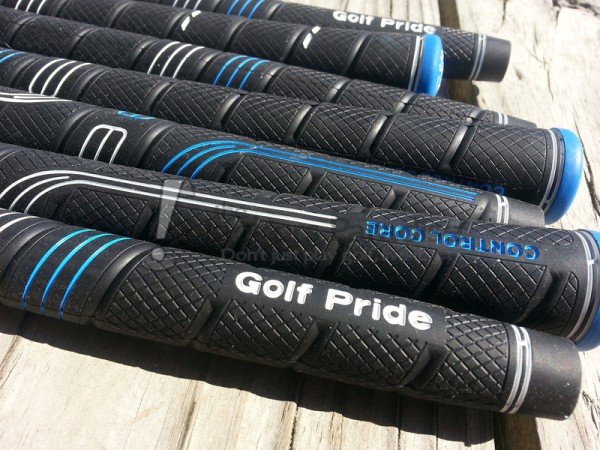 Featuring a 31% softer feel as compared to any other grip in the Golf Pride lineup, the CP2 wrap is very unique in comparison, especially in the midsize.  Despite being built utilizing soft rubber, the CP2 wrap offers excellent traction due to a high tack surface material.  In testing, this material seemed to activate when soaked with water and drying on a typical golf towel.  In combination with a golf glove, the added tack was very noticeable.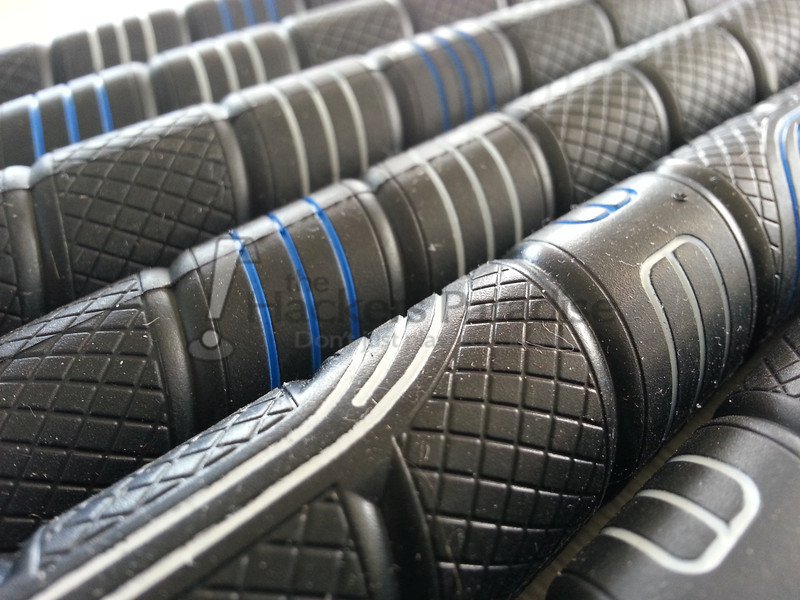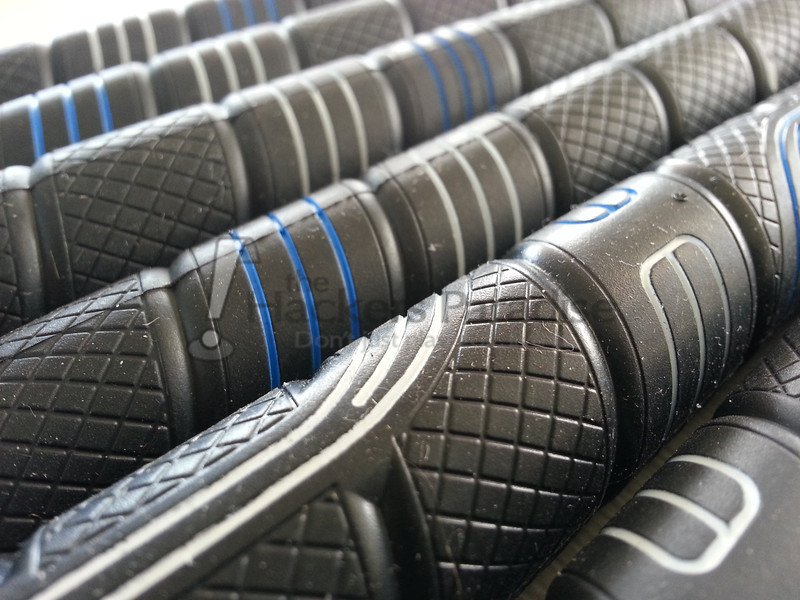 With attractive blue and white lines running throughout the grip, users have the ability to use the various graphics as guidelines when gripping their golf clubs.  This can lead to improved grip consistency without having to use some of the more elaborate gripping tools available.  Despite the usefulness of these graphics, they are subtle enough to not draw eyes away from the ball at address.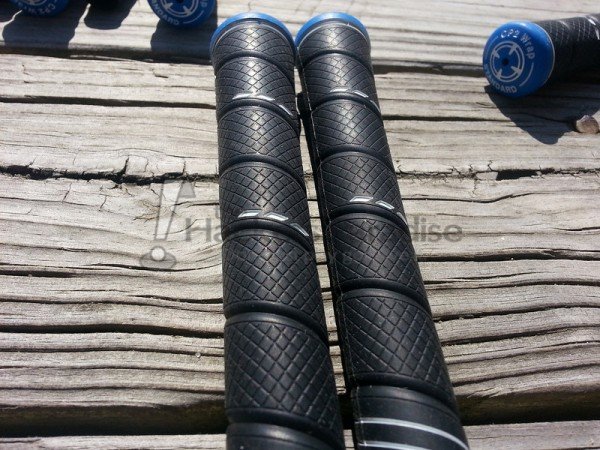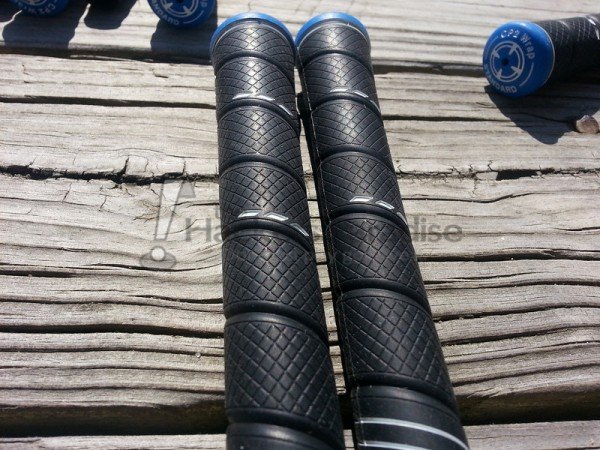 Control Core technology has allowed Golf Pride to offer stability and control in their softest grip ever.  With a variety of features that can improve the swing experience for any golfer, this performance grip provides quality traction and comfort in every swing.  For more information on Golf Pride grips and the CP2 Wraps, visit GolfPride.com.