Traditionally speaking, Honma golf may not be the brand name that many golfers have on the top of the list when thinking about which brands get a shot of being in their bag. However, 2017 is the year that Honma is increasing their presence in North America to show that they don't just make golf clubs that are pricey, but can also make clubs that compete at a similar price point, and still offer what players have come to enjoy about owning a Honma golf club. After already highlighting what the Tour World TW737 lineup offers in irons and metal woods, it's time to take a look at the latest driver offerings from Honma.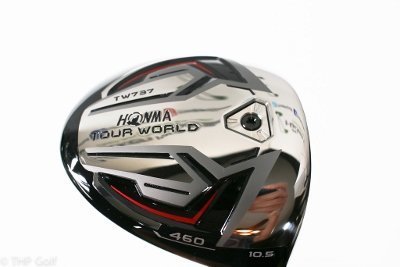 Tour World 737 Lineup
Adjustable drivers have become more of a standard offering these days than they have in years past, and while there are certain benefits to having such technology, it's not always a necessity. In a perfect world, a player will get fit, or pick the setting that offers optimal performance, and then never have to tweak those adjustments. At times though, the lure of the wrench and the idea of chasing numbers could become too strong to ignore. Take a closer look at Honma's TW737 lineup and the sight of an adjustable club is one that will be lost. It's not because Honma wants to force players in to one driver head, quite the contrary, instead they offer four different models that are designed to accomplish four different ball flights for four player types. Each model is differentiated by the total number of cubic centimeters of the driver head. Below is a quick rundown of the options provided, and which type of demographic they are targeting. Without going too far into detail, below is a quick description of these driver heads.
TW737 445 – A compact head that is aimed at players with a high swing speed, as well as a swing path that is inside to out, and tend to hit up on the ball. Don't be fooled by the name, in terms of volume, it is actually the 2nd largest in the family.
TW737 450 – Much more traditional looking, with a more neutral center of gravity location. Those golfers looking for a driver that offers both distance and workability will probably gravitate towards this one.
TW737 455 – Features the deepest center of gravity design of this lineup, with a more pear shaped head. Being slightly smaller than the next size up, it offers a high MOI design and players should find a straighter, more neutral shot shape with this one compared to the 450.
TW737 460 – As the name suggests, the giant of the group aimed to offer the highest launch and most forgiveness. When looking at these four drivers next to each other, the sloped crown and shallow back end provide plenty of confidence inspiring looks.
*All four of these drivers are offered in lofts of 9.5° and 10.5°
While there are four models within the TW737 lineup, it is time to shift the focus of this article to the TW737 460.
Tech Talk
When comparing the four different models, it's fairly simple for one to discover that Honma has tweaked the shapes of these heads just enough to be able to get the desired playability and ball flight. With a name like TW737 460, there is no hiding the fact that this is the largest head of the group, and is aimed to be the most forgiving model. What players will find with this shape is a rather large club head that tries to maintain as much of a classic look as possible, and does so quite well. As was mentioned above, the profile view of the 460 compared to the other models, reveals the point where the crown and sole meet is substantially closer to the ground than it is with the other models, and is partially why the 460 is a higher launching model compared to its siblings.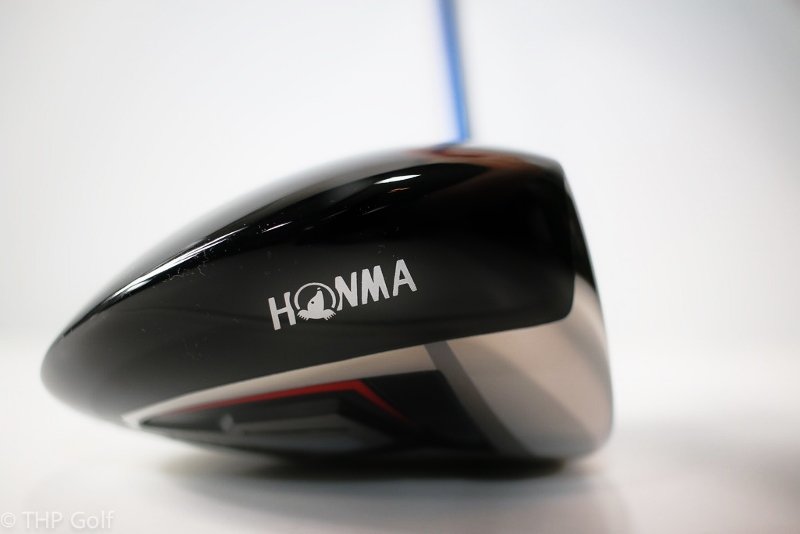 Various companies have been discussing center of gravity(CG) design for years now, and it's to the point that golfers have even come to have a better understanding of what this does. With all of the effort that others have put forth trying to educate the golfing population, it's rare to see anyone doing what Honma is doing when explaining their CG placement. Their process is different because they actually provide measurements as to where that CG is located. Is that overkill for the North American customers? It might be, and perhaps it is a spec that the Asian market tends to really zero in on more, either way, it's fascinating to those who pay attention. Below is a quick chart that shows the location of the CG in the four drivers which make up the Tour World stable.
| | | | | |
| --- | --- | --- | --- | --- |
|   | 445 10.5° | 450 10.5° | 455 10.5° | 460 10.5° |
| Distance to Center of Gravity(mm) | 40.5 | 38.5 | 40 | 41.5 |
| Height to Center of Gravity(mm) | 33.5 | 34.5 | 34 | 34.5 |
| Depth to Center of Gravity(mm) | 36.0 | 38.5 | 40.5 | 36.5 |

As one can see, the variances in the center of gravity are not massively different in terms of pure measurements, however as has been taught over the years, the slightest change in this design can lead to a much different performing golf club. While the CG is shallow in the 460 head, it also is placed further back to help optimize launch. Honma is able to set the center of gravity location by using an 8-gram weight closer to the face, as well as using some weight savings from the crown, and placing that weight in the back end of the head in more of a draw bias fashion.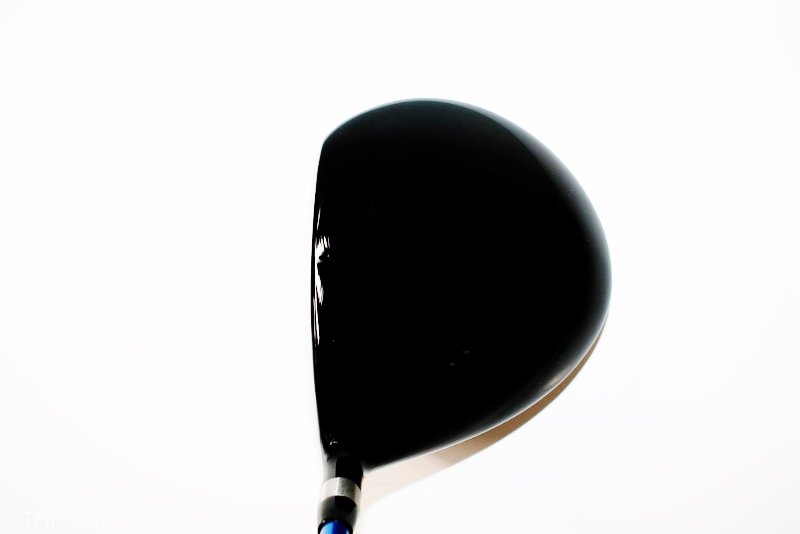 When it comes to the head design, the final piece of the puzzle is the face, and the TW737 460 is once again different from the other three models. Those models all feature a 6-4 Titanium Cup Face design, whereas this model comes in with a rolled 5N Titanium face. Choosing to go this way helps allow for some weight savings as well as providing a face that is set to produce some really good ball speeds, which it did throughout testing.
Performance
Being able to put the Honma TW737 460 through its paces yielded some results that were pleasantly surprising. Being that this is the first time a JDM (Japanese Domestic Market) club had made it in the bag, there was a certain level of curiosity that came along with it. For those who pay attention to that market, the equipment that comes out of it is often appreciated for both looks and feel. In a very stereotypical way, this driver looks the part, with an elegantly enlarged shape, and feels the part, which will be touched on later. Behind the ball, the shape just inspires confidence, but not just a belief that the ball is going to launch high, but a self confidence that allows one to think that whatever shot needs to be hit, this club can do it. Even though there is no alignment aide, the silver face contrasts nicely with the crown to visually add a nice reminder of face angle. As a side note, the face just looks massive, which lends to the belief that there is plenty of room to miss.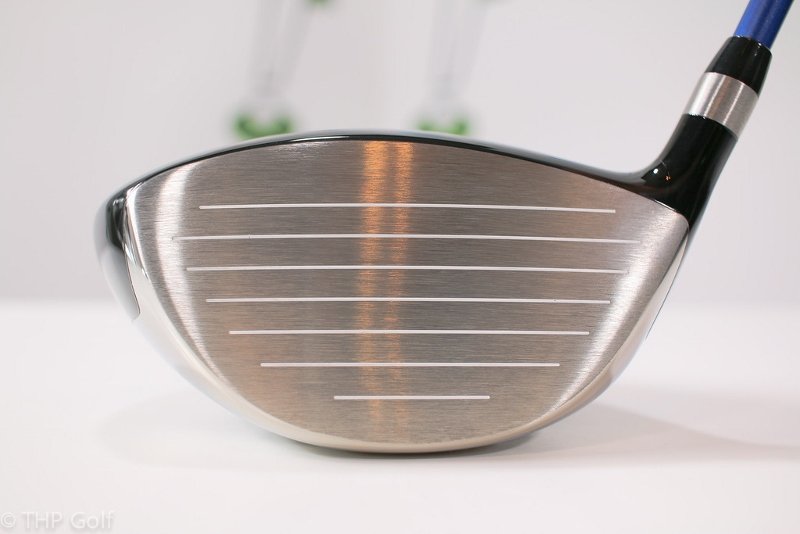 Being in the position this driver sits in the TW737 lineup, there should be little surprise to find that it does indeed launch fairly high, which should fit in perfectly well with the demographic this is aimed at. Even though the distance might not be anything that is overwhelming, the strong repeatable ball flight is certainly one of the biggest takeaways from this club. The majority of the shots taken were launched high and produced a slight right to left shot shape, which eased the mental side of the game knowing that there is some internal draw weighting. On solid strikes, spin was never a burden to keep this club from performing well. As would be expected, there was a jump in spin numbers on balls hit low or inside, but there was enough help to keep the ball from potentially finding trouble.
With most of the industry shifting to the use of multiple types of materials to build a driver head, golfers everywhere have been treated to so many different sounds off the tee. Being that the TW737 460 is made completely of titanium, the sound that is produced is a bit on the louder side, with a nice metallic crunch at impact. Truth be told, it's actually quite appealing as it stands out against the other heads on the market. Being that sound translates so much into feel, what we are left with is a driver head that feels as if it's super springy off the face while still affording enough feel to allow players to decipher contact locations.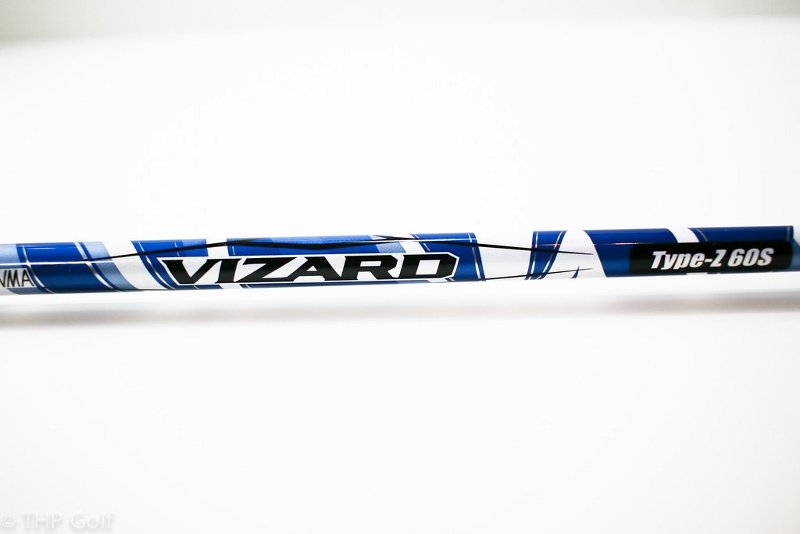 Out of all the talk about performance, perhaps the most difficult, and personal, aspect to talk about, is how the shaft meshes with a head. Seeing how golfers everywhere have completely different swings, it's up to a company to find a shaft that will work for the vast majority. Honma doesn't just make clubs, but they also make their own shafts called Vizard, and the catalog for these are just as extensive as their club list. In this instance, the TW737 460 was paired with the Vizard EX-Z, which is designed with a firmer tip section, while feeling a bit softer under the hands. One of the main attributes of this shaft selection is that it's designed to help prevent the ball from going left, which was a characteristic that was very well received in the hands of this reviewer. In terms of ball flight, this entire combination produced a high launch, which provided shots that just seemed to want to stay in the air forever, while keeping spin numbers relatively low enough to help produce some decently long drives. Each golfer's yardage will vary, but the Vizard shaft offering here is nothing to sneeze at.
Conclusion
It is possible that many will view Honma as a newer brand when they start seeing the name around more often, even though Honma is celebrating their 60th year here in 2017. It's a new venture for their clubs to make waves over in the North American market, and the TW737 lineup does what it takes to leave a good first impression. By going against the grain with a non-adjustable head, Honma tries to bring a bit more personalization into the mix when it comes to picking out a driver. Players who want to work the ball may opt for the 445 or 450, while the player who just wants a forgiving option that will launch the ball high can enjoy the 460. One thing is for sure, it is exciting to see Honma and their offerings make their way over to this side of the ocean. More of the information on the Tour World TW737 roster can be found at www.honmagolfusa.com.