Honma is a brand that is very familiar to THP readers, thanks to events and many past reviews on their different releases allowing us to get up close and personal looks at just what the brand is made of. However, their notoriety still rests in relatively small circles stateside despite their massive following in JDM markets. Big things are happening internally with the brand and incoming leadership so it will be interesting to see how the brand grows from here, but in the meantime THP was able to get their TW-W wedges in for a closer look and that is what this review is all about.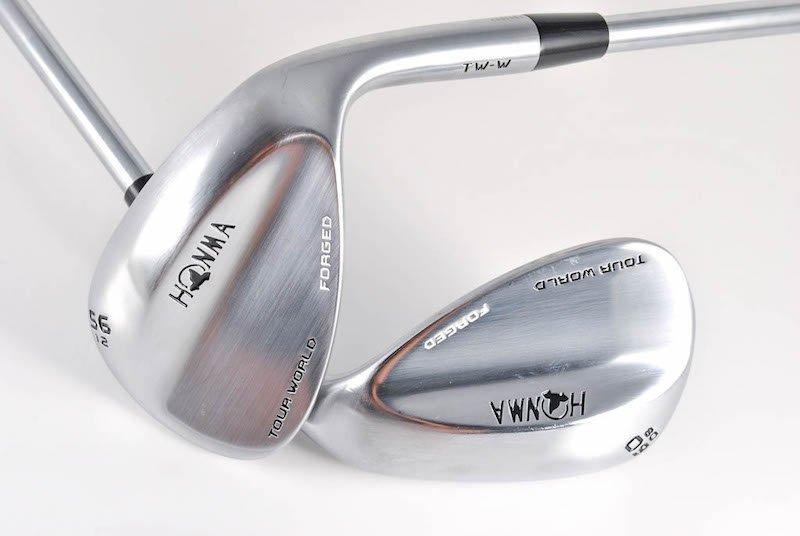 THP received the 56-12 and 60-08 TW-W wedges paired with Nippon 950GH wedge.
Specifications:

Looks:
The TW-W wedges are, as the naming might indicate, part of Honma's Tour World lineup. The main goal of this latest iteration was to offer a set of wedges that would truly blend with any of the TW737 iron sets visually and thusly inspire more confidence and comfort.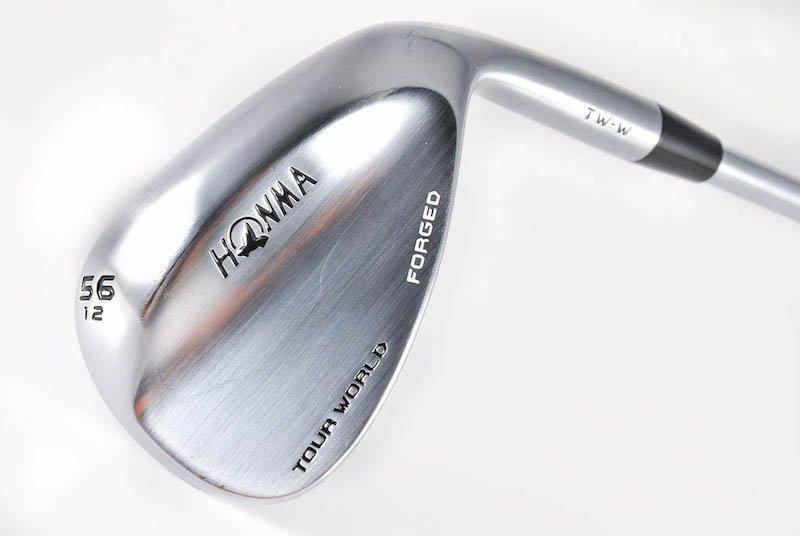 At first glance, theTW-W are a traditional bladed wedge look with minimal engraving which lets the line of the clubs speak for themselves. You will be hard pressed to find a wedge set that is this classic looking anywhere and kudos to Honma for that. Though the whole of the clubs feature a nice brushed appearance, the company was forward thinking and placed a heavy bead blasted finish on the face that ensures glare isn't an issue while also showcasing the micro-texture on the face. It seams redundant to say it again, but these wedges are clean.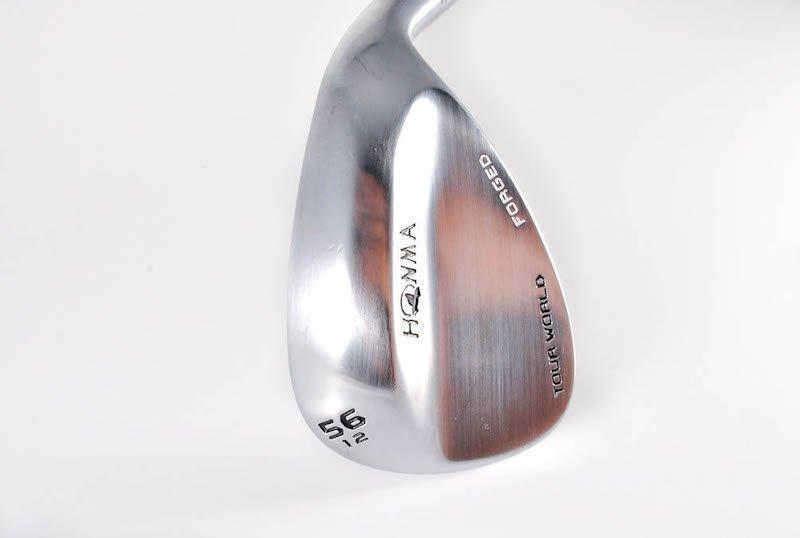 It is, however, important to also address the shape of the wedges. They are in my opinion on the larger side for bladed wedges which makes a lot of sense given the emphasis on getting the design to blend into the TW737 iron sets. The 60° in-particular shows off its size when manipulating the club and laying it open, you feel like there is a lot of face to work with here. A big part of that is Honma moving to a more triangular shape by sharpening the lines towards the toe of the club as well as reducing the offset to really get the wedges to set-up similarly to the irons at address.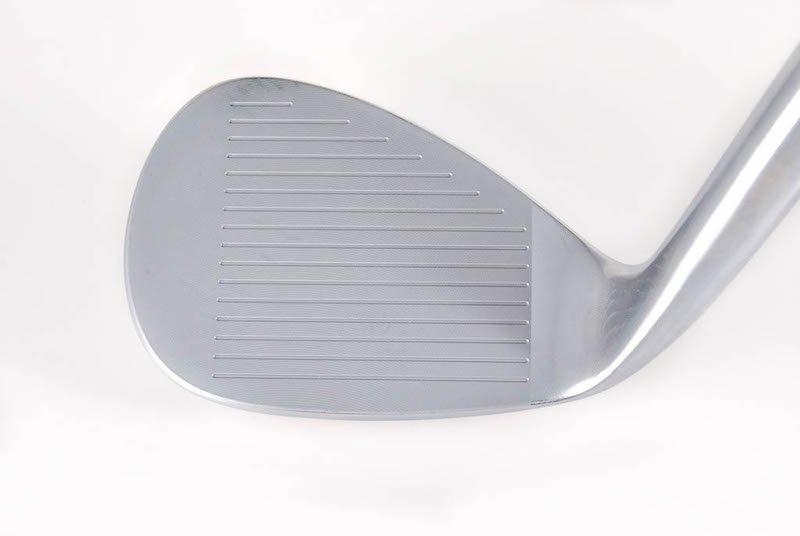 Performance:
One of the biggest surprises for me with the TW-W wedges was right out of the gate when I took them to the range and course for testing. In my mind, I had formulated an expectation for the feel/sound given the brands focus on forging and such. At impact though, the TW-W is much more firm feeling/sounding than I anticipated. The feedback doesn't have that denseness that is so often associated with JDM type brands, but I will say it does avoid the pitfalls of being clicky or harsh as well. All around, its just a very solid sound and feel on well struck shots and misses alike.  The feedback to the hands is plentiful for those who thrive off that aspect on their misses and pure strikes, but it isn't as "soft" as one might anticipate.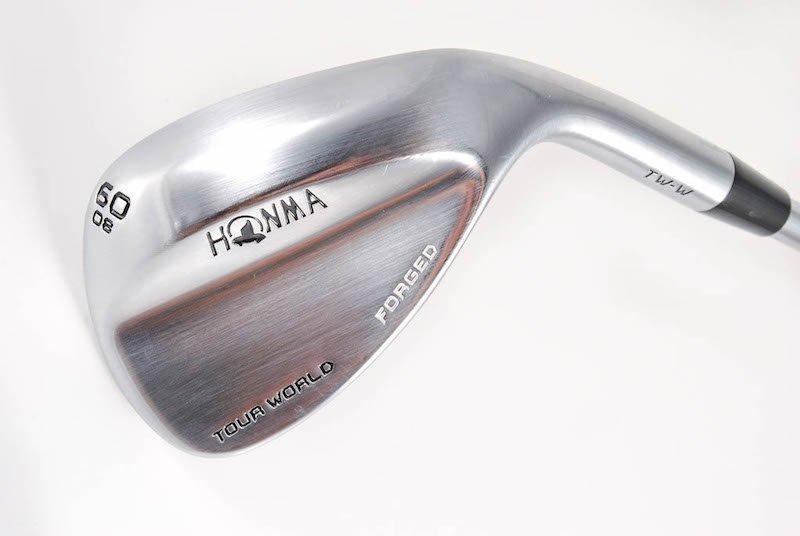 The performance however, did live up to what I was expecting to see. As mentioned earlier, the size of the wedges is larger than a lot of bladed wedges we see today, and for some that might take some acclimatization depending on what type of profile you are coming from. For me though, the transition was pretty seamless and I never felt out of comfort over full, partial, touch, or "OK, let's get crazy" types of shots. The sole is overall more versatile than expected and is most reminiscent to me of a "C" grind that gives you a lot of options from straight forward to open face creativity.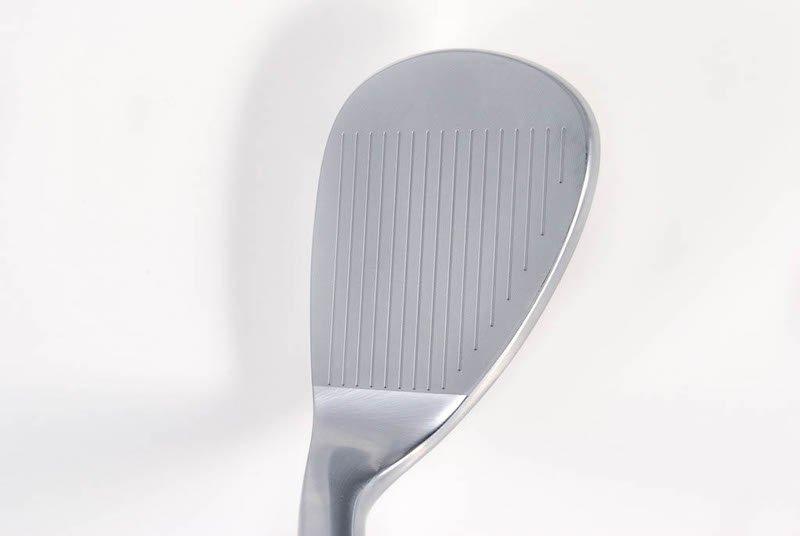 The ball flight was on the higher side for me on full and partial swings, much of this credit could likely be given to the Nippon 950GH shaft they were tested with as it does allow a sweet and fluid feeling through the swing, but also makes for a higher flight. Clearly though, we know this will be an individual fit issue, however for me there was not any feeling of diminishing returns on the course from the ball flight. The forgiveness in a bladed wedge is what you expect, and the size is going to offer up more confidence for some and we know how powerful the brain is when it comes to pulling off shots. Additionally, we know that all wedges spin and the individual fit will be key to maximizing that spin.  The TW-W are no different as the combination of new grooves and comfort lead to some very aggressive shot-making during the review. Still, it is worth providing some data on, and below you will see a segment of decent to good struck wedge shots with the 56° and 60°. For clarity here, rather than going all out on them, I selected shots in that 90-110 range which is where most of us will have the keenest interest in wedges as that is what I consider in the heart of the "scoring range".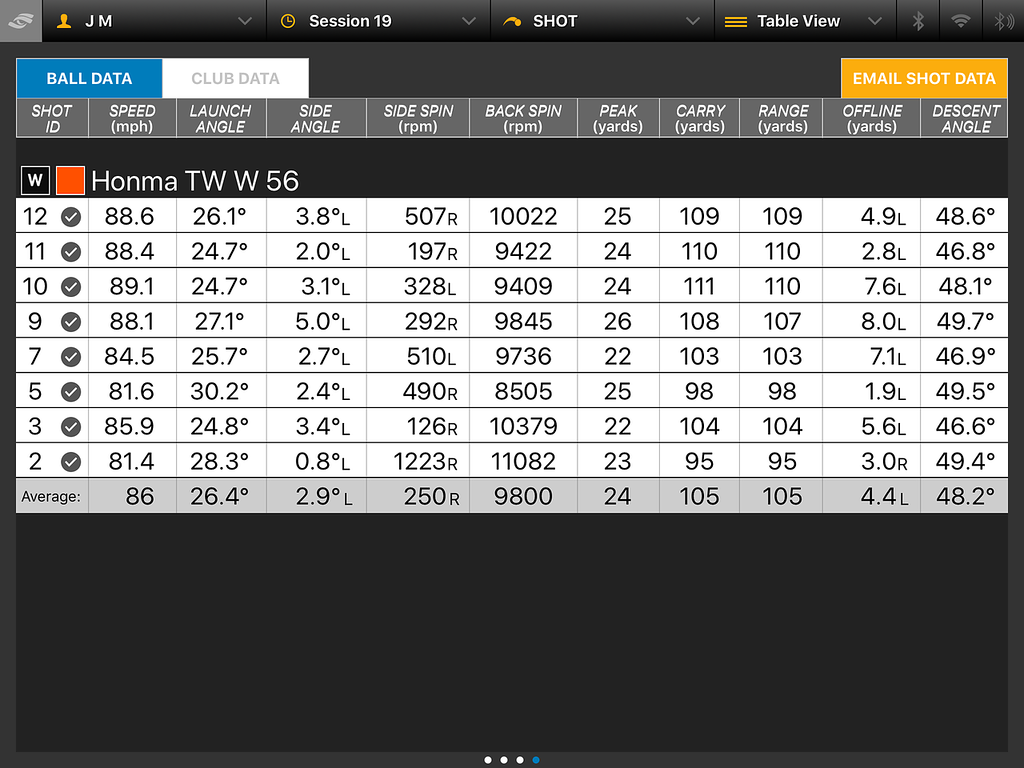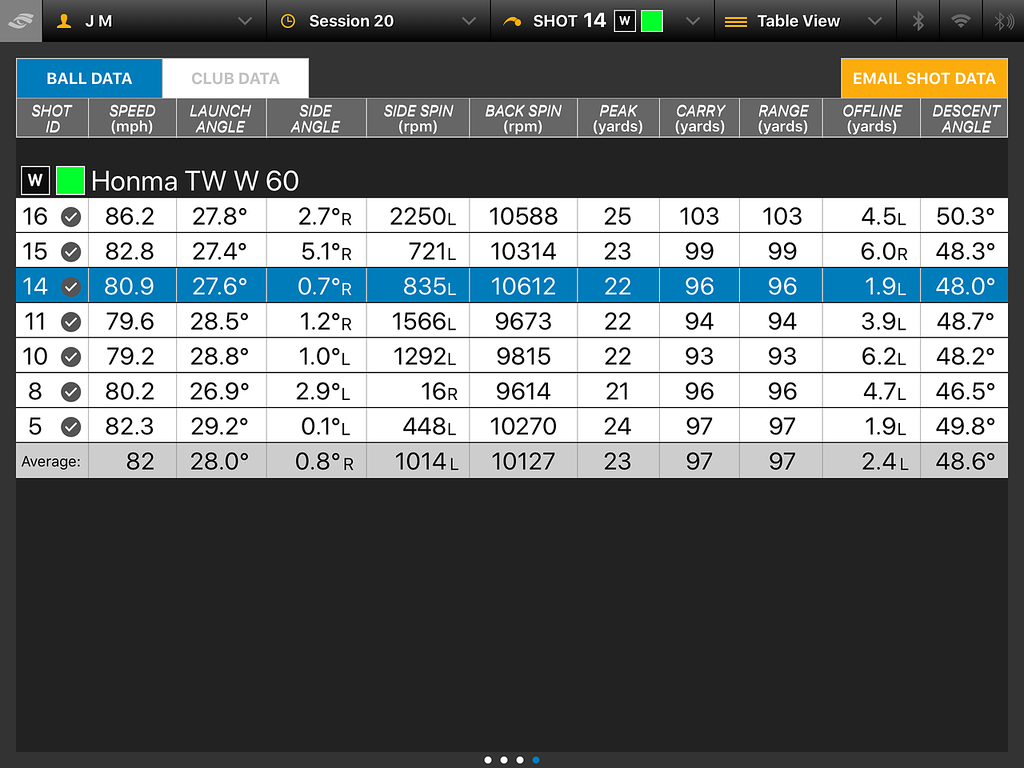 Parting Thoughts:
Wedges are one of the more difficult reviews out there because, like so many things, they are eternally personal in terms of what shape, weight, grind, finish, and any other thing you can think up. With all that in mind, Honma has with its TW-W wedges one of the best-looking wedges out there in my opinion. Add to the clean looks, they do what you expect a wedge to do, they offer versatility and performance in accordance to what the person using them is confident or skilled enough to pull off. As has been the case with every other Honma release, finding them to try might be the difficult thing, though with changes coming in their stateside hierarchy, that might be changing soon enough.
The Honma TW-W wedges are priced at $149, for more on the entire Tour World line head over to www.HonmaGolf.com.