Honma's presence in the North American market has sometimes been murky, so the brand name is not consistently recognized. But that issue has not been because of a lack of product. Honma is one of Japan's premium equipment manufacturers whose holistic design philosophies have led to some spectacular releases. The T//World TW757 collection has impressed us with its drivers and irons. Today we look at another part of the TW757 family, the fairway woods.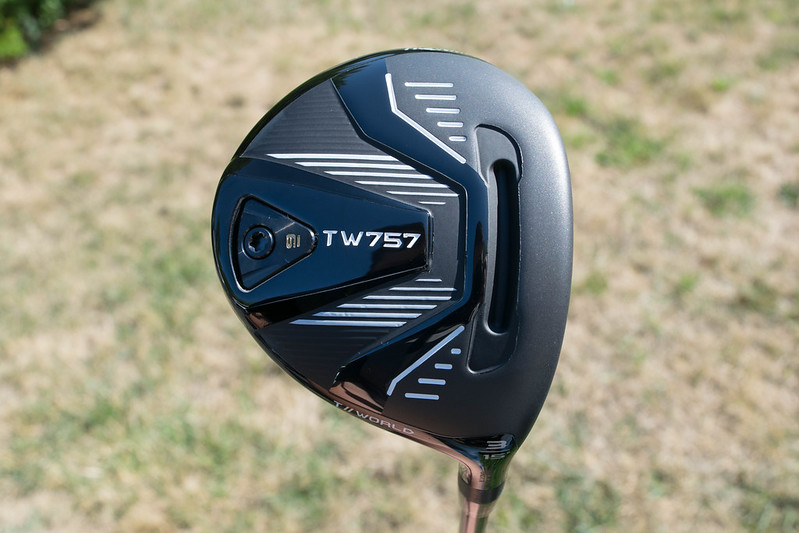 Both drivers within the TW757 release allowed Honma to flex their muscles regarding ball speed technology, including some new ways to utilize carbon fiber. Honma stopped short of including their new carbon slot found on the drivers, but that does not mean Honma skimped on technology for their fairway woods. We've seen plenty of golf companies talk about how they create a face that will enlarge the sweet spot. Honma refers to this design as a vertical slit face for these fairway woods. This variable face design helps produce and retain more ball speed over a more significant face section, especially on high and low contact. Also playing a role in initial ball speed is the presence of internal crown ribs that help increase the rigidity around the face and the sole slot that, while not made of carbon, is still highly effective on low contact.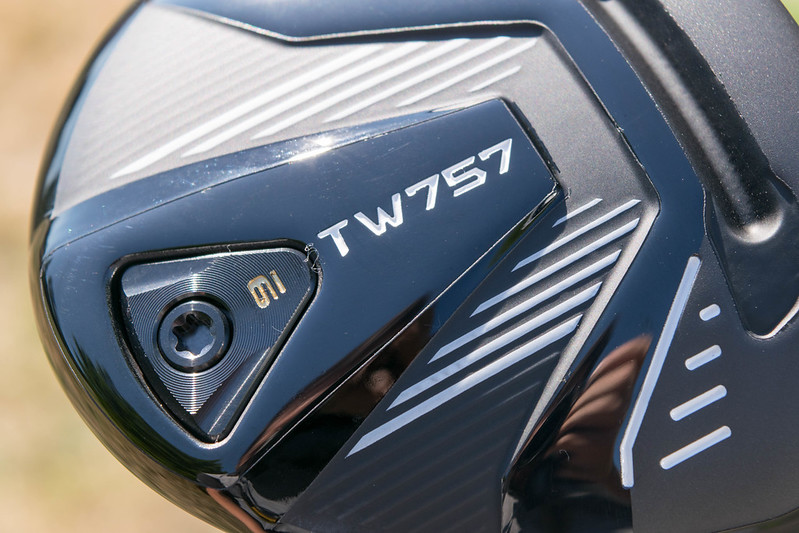 The entire fairway wood lineup consists of three different lofts, 15°, 18°, and 21°. Of the options within this line, the three wood gets treated like the favorite child with some extra goodies. On the three wood, a carbon fiber crown helps create a low center of gravity, which helps promote better launch conditions. When hitting a fairway wood from the turf, having that center of gravity as low as possible will aid golfers everywhere. Also exclusive to the three wood is a 455-steel cup-face, which helps save some weight and generate more consistent speed and distance.
I have been fortunate to spend plenty of quality time with the TW757 lineup, which includes a review of the TW757 S driver, and the 757Vx irons, which have been in the bag for prolonged stretches throughout the season. Knowing just how good those two pieces of the puzzle have shown to be, I was excited to see if the fairway woods would leave the same level of impression. I put the TW757 three wood in play with the Vizard 50S shaft for this review.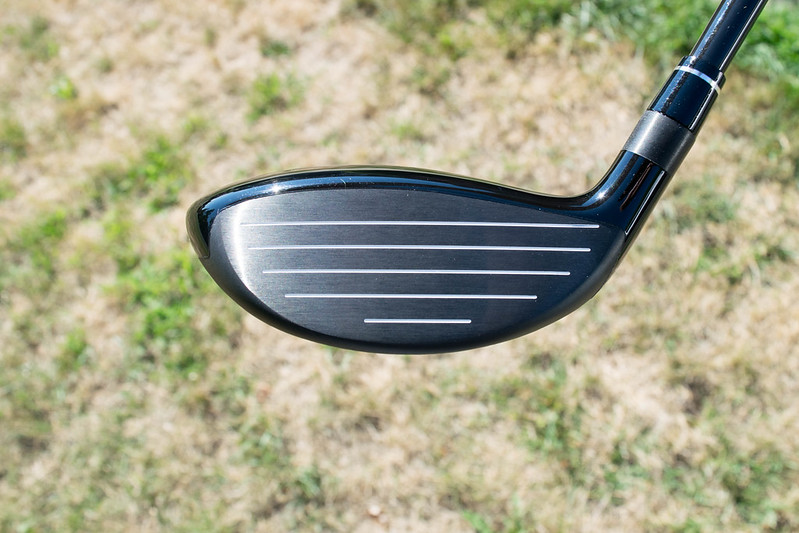 Finding that perfect three wood is not always the easiest task because it must perform well off the tee and the turf for many of us. It might not always be a word that comes to mind when looking at such a club, but versatility unquestionably comes into play here. Some models out there have a bit of an oversized head, which makes them great options for the tee game, but not so much for hitting off the turf. We are looking at a 175cc head for this three wood, which sits a little more compact than others on the market. Honma, being Honma, does a beautiful job here with the shaping making this three wood look comforting behind the ball regardless of what type of shot you are about to play.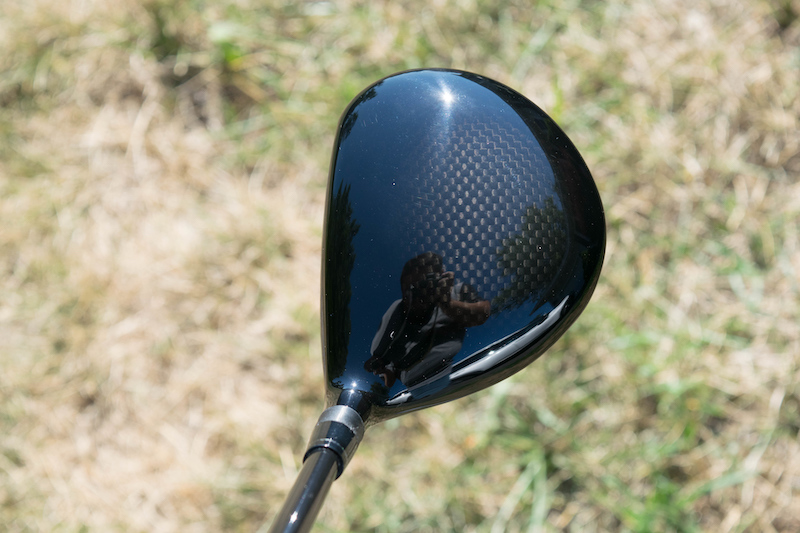 When ditching the driver and hitting a fairway wood off the tee, golfers generally sacrifice some distance in exchange for more accuracy. Be it because the driver swing is not working that round or the course layout dictates which club to hit, having another club that you can confidently hit off the tee can be a critical part of the game. Some of the exclusive features highlighted earlier certainly play a role in making this club one that excels with the tee game. The face height hits that sweet spot allowing you to make an aggressive swing. As for the performance, this three wood provides a lot of punch. To the point that there were plenty of times, I didn't think I was sacrificing much distance at all. Honma's TW757 three wood churned out a mid-high ball flight with a slight draw shape, which helped achieve impressive shot distances. Off the tee, this club is certainly no slouch in the distance department.
When trying to hit shots off the fairway, the TW757 three wood offered a lower ball flight than I usually experience. I could best describe the ball flight as having a playable medium flat trajectory that provides plenty of carry distance. These shots played perfectly during windy conditions as the ball flight was incredibly stable, which was also noticed on tee shots. I enjoyed the ball flight predictability I saw with this fairway wood on well-struck shots, and the distance was undoubtedly impressive. Contact that strayed usually produced a low ball flight that was, at times, costly.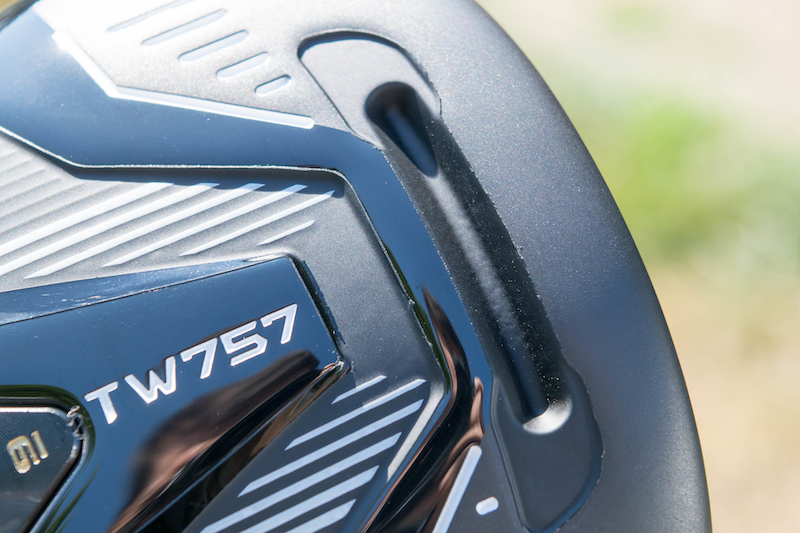 Whether or not a club sounds good to a player is always a personal opinion. Some golfers prefer a higher pitched, more powerful sounding club, whereas others want a club that has more of a dull, solid-sounding option. I am confident that the TW757 three wood is one of the more pleasing sounding fairway woods I've hit recently. What I found enjoyable is that the sound hinted at those old-school persimmon woods. It's dense but in a modernized package that felt like the ball was jumping off the face. Our preconceived notions lead us to believe that a club will have a lower pitch because it has a carbon crown. However, not every club with a carbon fiber crown has that muted crack to it, but here it's real, and it's spectacular.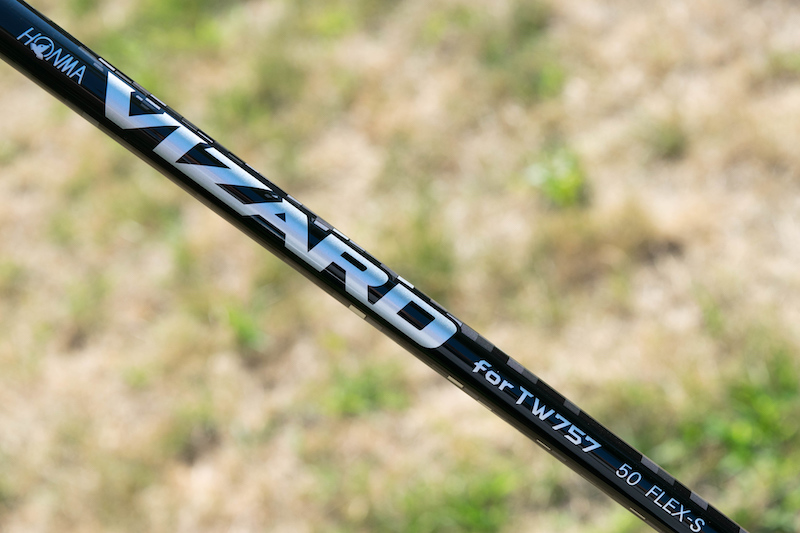 Honma's latest fairway woods tick a lot of boxes. It has a compact, versatile shape, loaded with technology, and the performance is strong enough to compare to the best fairway woods on the market. If you like what you have heard about Honma's TW757 lineup, tune in to the THP Forum to follow along with five members while they test the TW757 Hybrids.
More information on the Honma Tour World TW757 fairway woods can be found at www.honmagolf.com.
The Details
Price: $415
Lofts: 15°, 18°, 21°
Shaft: Vizard 757 50