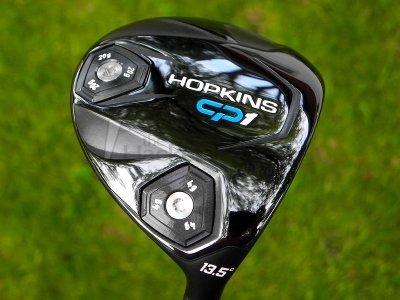 Two years after introducing his new company and wedge line, Greg Hopkins continues to methodically grow his business with new club offerings. Last year saw the somewhat quiet release of the DJ21 irons and in late 2013 he began shipping discount golf balls across the country. 2015 brings a small, but surprising change in direction as he enters into the metalwoods market with the CP1 SuperSpoon fairway wood.
Features
Shallow face with multiple weights and color options

Sleek matte honeycomb crown

A unique #3 wood system that will fit every golfer based on their swing speed and launch angle.

Available in men's RH
Available in Lofts:
Available in Flexes:
Senior (A)

Regular (R)

Stiff (S)
Release Date: TBD
Price: TBD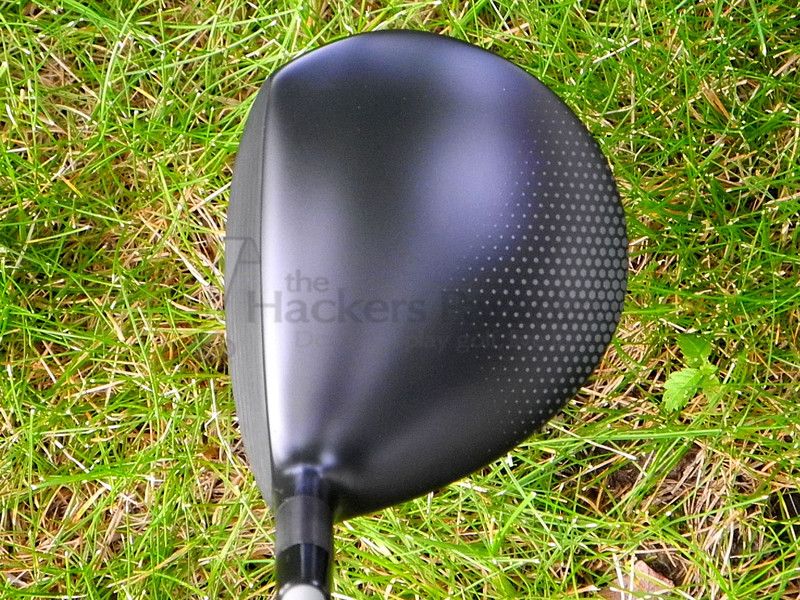 Aesthetics
Hopkins is probably known more for customization and value than drop-dead looks, yet they've managed to produce an extremely inviting trio of golf clubs in the SuperSpoon line. The crown is mostly flat black and has a contrasting triangular 'honeycomb' area on the back end that has a slightly raised texture to it.  This addition helps distinguish what would otherwise be a rather plain looking crown without resorting to garish looks or graphics and it also gives a way to frame the ball in the absence of a true alignment aid. The mid-size head is large enough to impart a bit of confidence without being so large that it would be unwieldy for a variety of uses.
The underside of the club is a glossy, black beauty that has just enough of a hint of color (the light blue "CP") to make it both stealthy and modern looking. The two pentagonal weights blend in nicely considering their size and location, with one placed heel-side and the other at the tail of the club.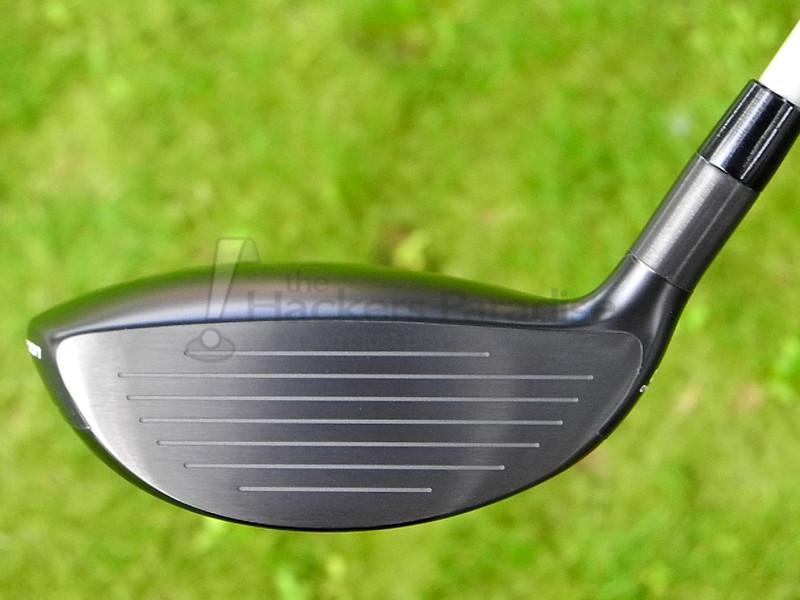 While pictures sometimes make it hard to illustrate, the face depth is actually quite shallow, though not overly so. The height of the face at address gives the impression that the club will be easy to hit from the turf (which it was), while not being too shallow to effectively use off the tee (which it wasn't). In essence, it's a solid middle ground face, bordering on the shallow side.
Hopkins matched the CP1 with a company-named shaft that comes in a three different flexes. The blue and gray design blends in well with the head, though it is a little generic looking. Nonetheless, testing with a variety of swing speeds showed that it held its own very well in stability without being cumbersome for slower swing speeds. It's most certainly worth giving a shot, as even players in the upper reaches of swing speed seemed to feel that it was more than capable of doing its job.
One of the most pleasing aesthetic aspects of the SuperSpoon is the sound it produces at impact. It's a sweet, slightly metallic sound that is neither too loud nor too muted. The only complaint would be that it doesn't impart a ton of variance on off center shots, but in all it's a great sounding golf club that should raise a few eyebrows.
Performance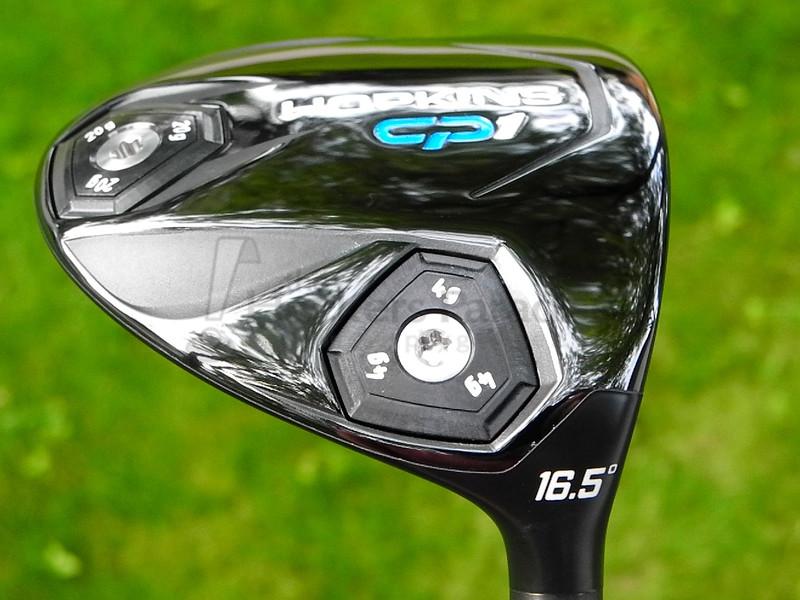 It's important to note that the SuperSpoon isn't one club, but rather a system. It's actually three clubs under one name, all designed with the goal of maximizing the individual player's distance and trajectory. Because of that, it's offered in three lofts – 13.5°, 15°, and 16.5°. The idea being that some people (especially those with slower swing speeds) need more loft than 15° to get the highest amount of carry distance, while some players need less, whether it's due to swing characteristics or windy, firm conditions. Testing showed a convenient 2° variance in launch angle with the different lofted clubs, and the resulting trajectories went from more of a line drive with the 13.5° to a ball flight that bordered on just high enough at 16.5° (for a slower swing speed).
By changing the position of the weights in the head (moving the 20g weight to the heel), users are able to effectively give the CP1 a draw bias, which did prove to help with right misses in some capacity. When adding that feature to the three available lofts, the CP1 proves to be a versatile fairway wood capable of fitting almost every player out there.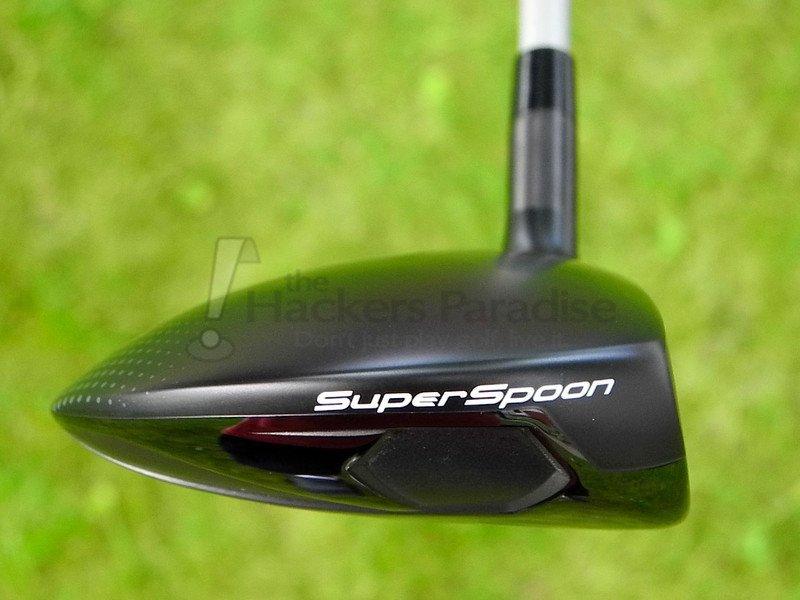 Comments from users regarding distance seemed to fall between those that felt they saw 'standard' numbers to those that saw increases over their current clubs. We seemed to fall in the former camp, finding that the CP1 performed as would be expected from a modern fairway wood without any surprising distance increases. This is going to vary by user and will also depend on how well (or poorly) that user's current fairway wood is working for them. Off center performance was well above average, with moderate misses losing what seemed to be almost no distance at all.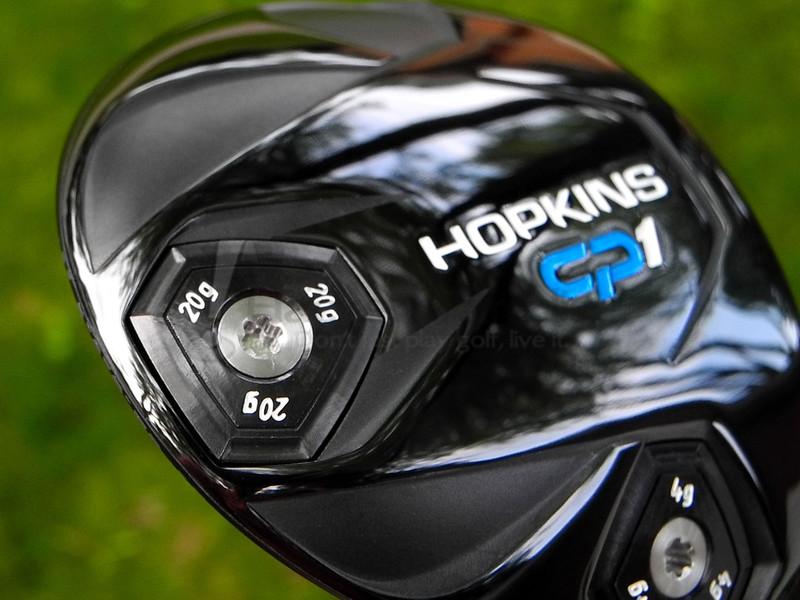 Where the SuperSpoon seemed to excel was in hitting balls from the turf, especially for those that historically struggle with that shot. It wasn't foolproof for those users, as nothing truly is for arguably the hardest shot in golf, but many players saw very positive results from a number of lies on the ground. Trajectory seemed to lower a bit here, but was generally higher than normal for most people. What makes that feature so appealing is that it didn't seem to come at the cost of performance off the tee. Many fairway woods that excel off the turf are equally as poor off the tee, but the CP1 was definitely an exception, likely because the face isn't extremely shallow. It appears that it is just the right height to perform well from a variety of situations, which for many people could be a great benefit.
Final Thoughts
In speaking to Greg Hopkins, he seemed to exude excitement for the CP1 SuperSpoon – even more than normal from a man that has always been very passionate about his product. Admittedly, there was a bit of hesitation on our part, as he's made his name almost completely in wedges since starting Hopkins Golf. However, it seems the company has delivered a club system that can match the needs of many, many players without an adjustable hosel. It looks great and sounds fantastic as well, which can only increase its status in our eyes. Though the price hasn't been announced yet, if we look at previous Hopkins offerings we can assume that it will be lower than what we see among the larger manufacturers. More information, including price and availability date, will eventually be available on the Hopkins Golf website at www.hopkinsgolf.com.