Last year THP introduced players to Indi Golf, a company that aimed at making the game more enjoyable, even if it broke a few rules. Yes, for those that missed it, last year's StingRay wedge was a non-conforming wedge that had massive grooves, allowing even the most spin-deprived players to experience that hop and stop shot. What was unique about the original Stingray wedge is that its existence wasn't to be a gimmick or one of those infomercial clubs. Instead, it was born out of high-quality materials that provided the look and feel of a premium wedge offering, all while giving weekend warriors a chance to make the golf ball dance as if it were hit by a PGA Tour pro. Even though the original StingRay wedges were incredibly fun, for many it was difficult to take them seriously as they were not approved for play by the USGA. Recognizing that, Indi Golf has taken the design of that wedge, and morphed it into the StringRay TT, an offering that will meet USGA standards, all while keeping the other premium aspects intact.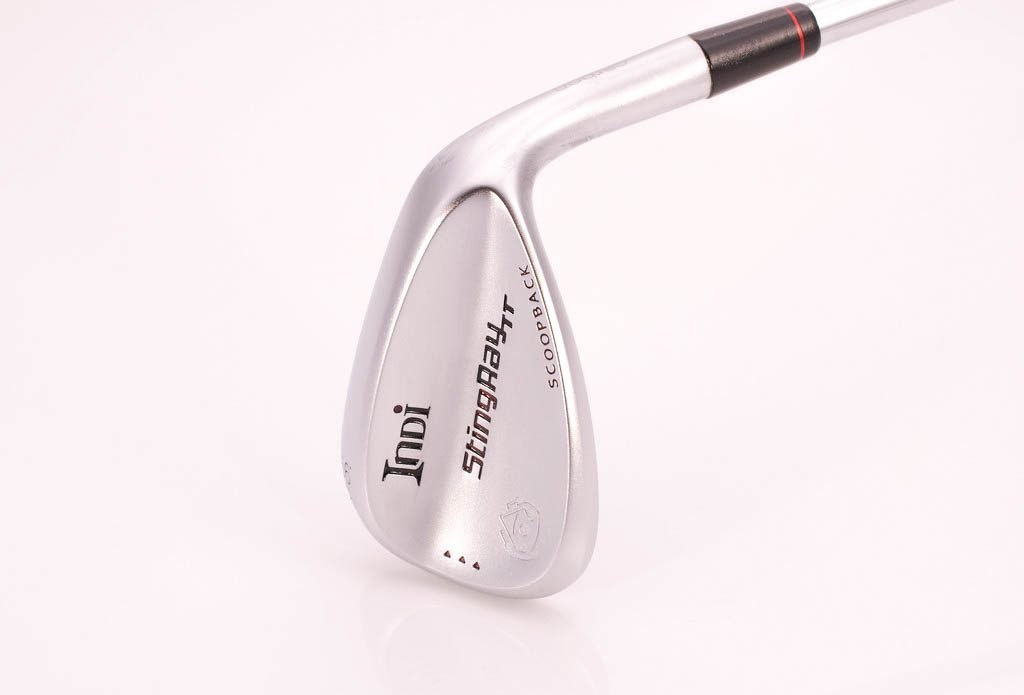 Having spent time with both the original StingRay and now the TT version, there still are those certain aspects that make this wedge an attractive option. As someone who tends to take a lot of full swings with their wedges, the forgiveness offered by the ScoopBack Technology is a personal favorite. While some golfers prefer a bladed style wedge because of the perceived enhanced feel, the StingRay takes material that would be in the middle of the club and pushes it out to the perimeters. With that extra weighting on the outside of the clubhead, the forgiveness gets increased. With a little extra of that material in the high toe section, shots that are struck in that vicinity when there is an open face, still come out with plenty of pop, which helps when in a bunker. Unlike other cavity back wedges that have come and gone, the StingRay TT still had that solid, bladed style feel to it. Therefore, there was not a significant trade-off when it comes to feel vs. forgiveness.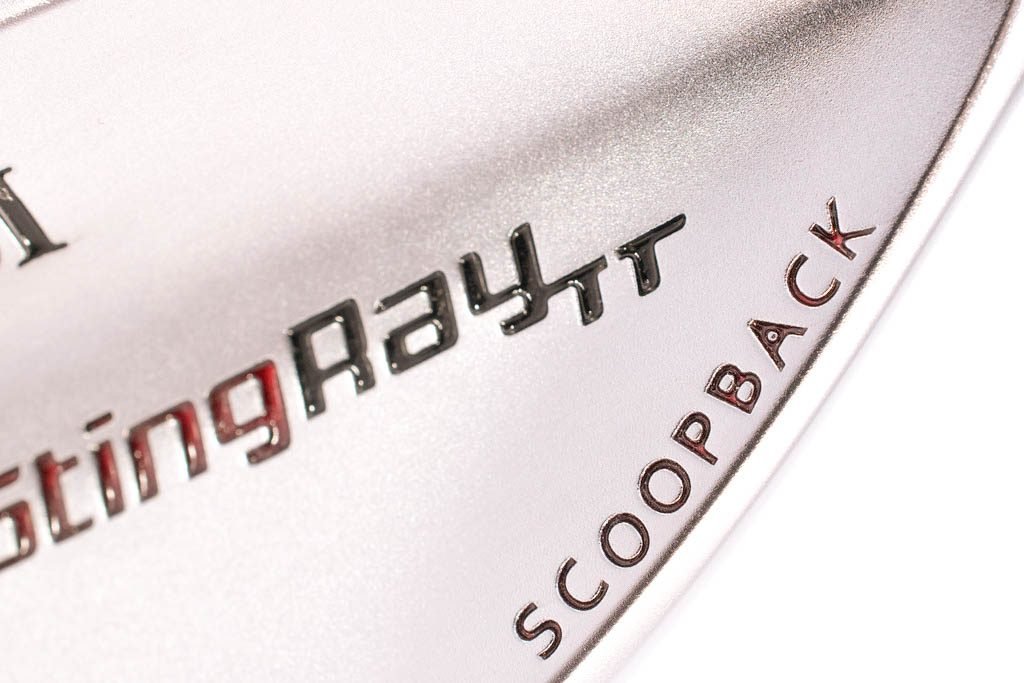 Hands down the most significant difference between this year's tournament ready wedge and last year's spin machine is the grooves. Similar to last year, the grooves do extend across the entire face, so even when shots get away from center contact, there should still be a little bit of grab. Similar to what was mentioned with the ScoopBack design, the full-length grooves help make this wedge more playable when it comes to opening the face. What is different about this year's grooves is the fact they are conforming to the rules of golf, and thus look drastically smaller. During their internal testing, Indi Golf says that these Traction Grooves can provide up to 25% more spin versus competitor's wedges. While we could not verify those numbers during our testing, we did get the opportunity to test the StingRay TT alongside several 2018 releases. The on-course examination did not reveal any substantial advantage to using the StingRay TT. Not to say that is all bad news, as most of the wedges that have been released for the 2018 campaign have produced some healthy spin numbers. Most importantly though, this wedge did perform incredibly well at getting balls to check up on pitch shots, as well as full swings, allowing one to be more aggressive when pulling it out of the bag.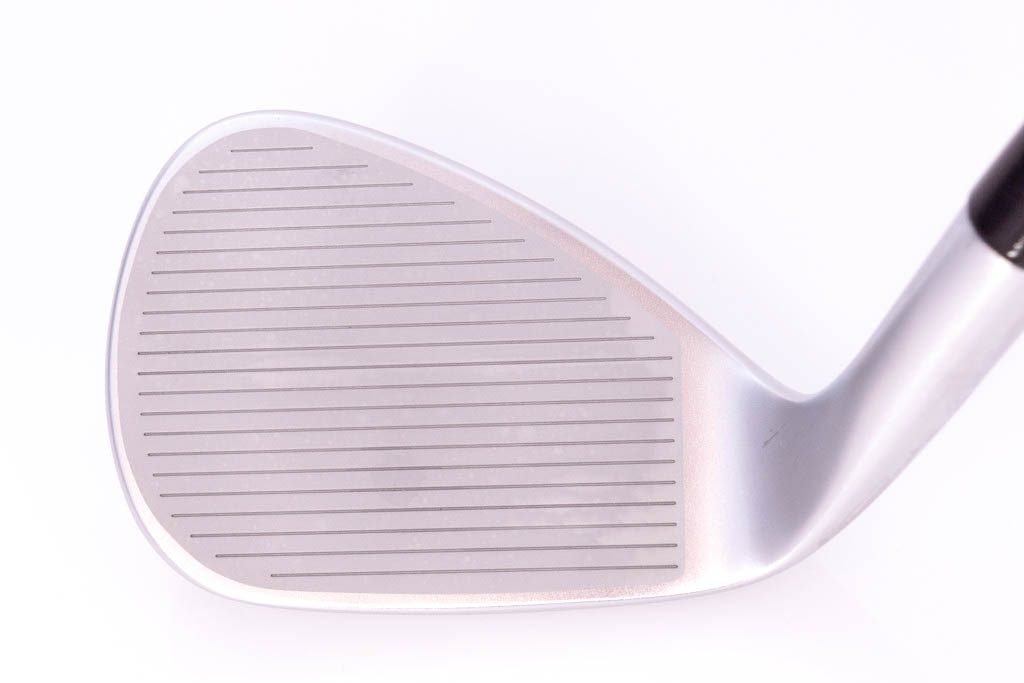 | | | | | |
| --- | --- | --- | --- | --- |
| Loft | Lie | Bounce | Length | Swing Weight |
| 46 | 64 | 8 | 35.75" | D2 |
| 48 | 64 | 8 | 35.75" | D2 |
| 50 | 64 | 10 | 35.5" | D3 |
| 52 | 64 | 10 | 35.5" | D3 |
| 54 | 64 | 10 | 35.25" | D5 |
| 56 | 64 | 12 | 35.25" | D5 |
| 58 | 64 | 10 | 35" | D5 |
| 60 | 64 | 8 | 35" | D5 |
Bringing the original StingRay to numerous golfing events last summer gave me the opportunity to get a sense of what other golfers thought about the product. Overwhelming, the response after testing was that the wedge looked good, felt great, but it was non-conforming, therefore it was a no-go for that golfer. That last part wasn't the response by everybody, but it was in the majority. With the release of the TT wedges, Indi Golf has removed that final hurdle, which could be enough to help find their products in more bags across the country. If that does happen, golfers will be delighted to find out that the loft options have expanded as well. Last year's wedges ranged from 50° to 60°, and now in the TT model, there are options for both a 46° and 48° configurations. Pricing for the TT wedges starts at $159. More information on these Stingray TT wedges are available at www.indigolfclubs.com.