Companies tend to get "typecast" a bit as it relates to categories of equipment, and while it may not have any current merit, sometimes a great product flies under the radar. While that may have been the case with some previous lines, I have a feeling that may change with the release of the King Cobra wedges.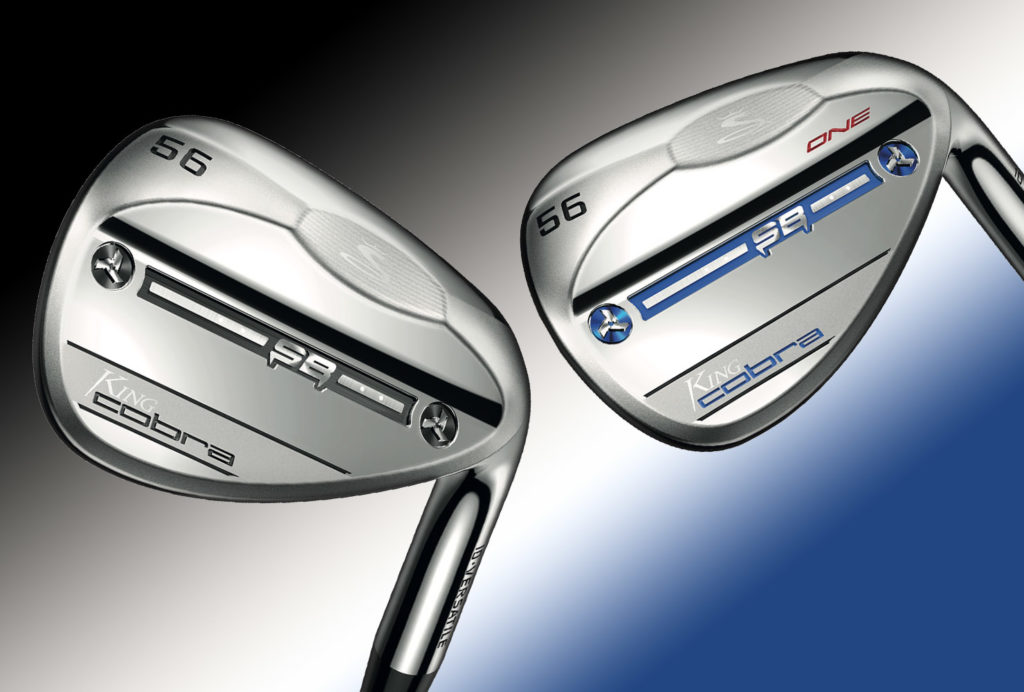 Enter Snakebite technology. More on the grooves coming up, but this new lineup features a throwback King Cobra logo to sort of pay homage to the evolution of the brand. Before jumping deep into the tech story, here are the lofts and the entire specs that will be available at launch.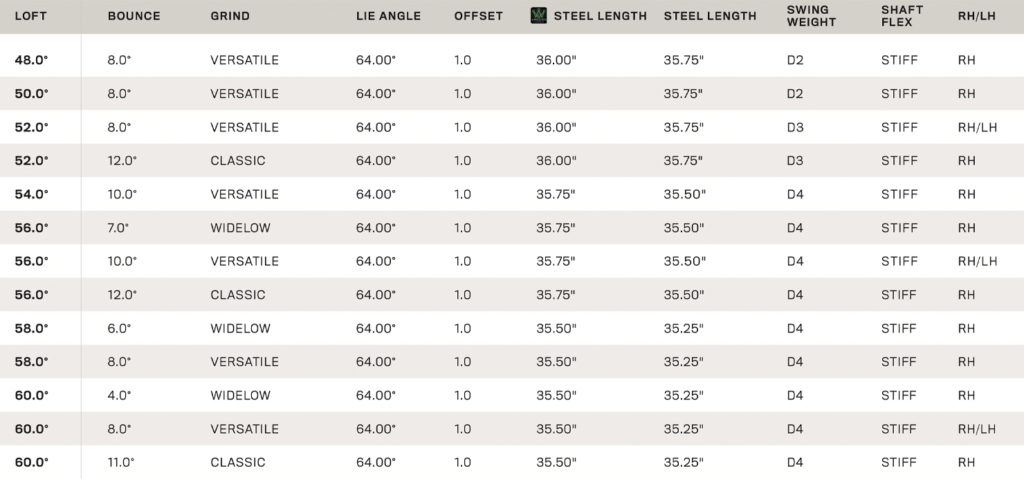 Three grinds are available in the King Cobra Wedges consisting of Versatile, Classic and Widelow. Breaking those down a bit, the Versatile grind features toe, heel and trailing edge relief, which as you can imagine, provides some versatility around the greens. The Classic grind features a progressive sole width from heel to toe and would be what you have come to expect from a "do everything" type of grind. Finally, the Widelow grind features a wider sole to add some forgiveness, yet done with a reduced bounce. This is exceptional out of deep rough and bunkers.
The Snakebite groove technology is quite unique. It is manufactured in a way that they replace the cutting tools a bit more often than normal to tighten up tolerances and create incredibly sharp and accurate grooves across each product. By design, these are going to sharpen the edges by 40% and increase the depth by 11% to produce the spin you might be searching for.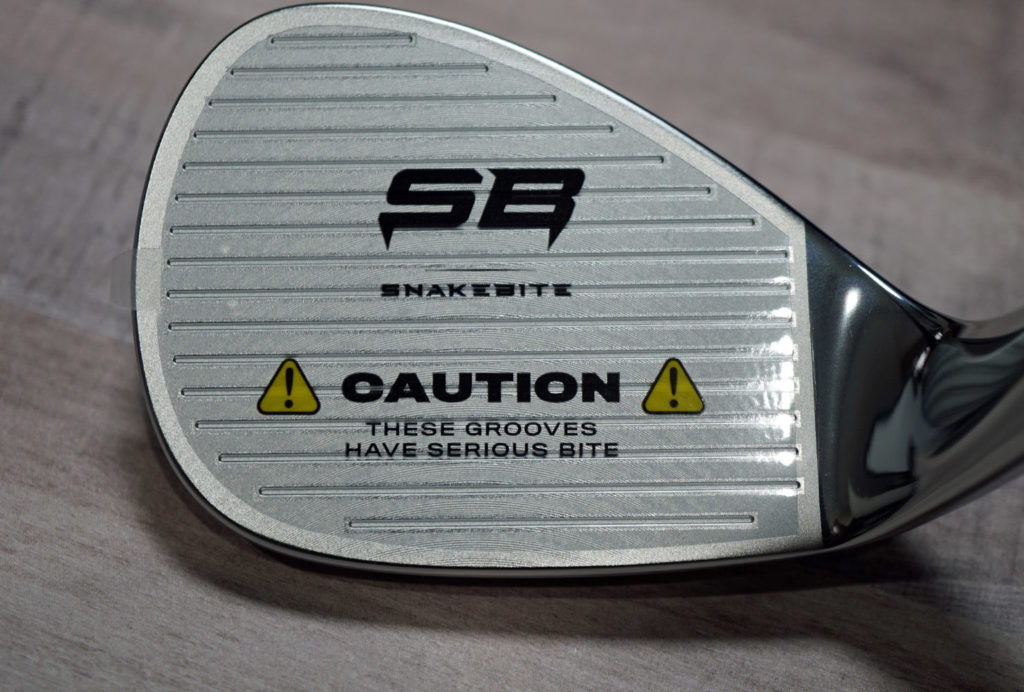 That may explain Snakebite Technology from a manufacturing stand point, but there is a bit more to it as the lineup comes with a progressive groove system. What this means is that depending on the loft you choose, the groove shapes have been optimized for each product. The 48-54 degree lofts feature traditional length scorelines, and the actual grooves are a bit narrower, but deeper, to give the most consistent spin possible for the squared up shot. Moving to the 56-60 degree lofts, the King Cobra wedges feature grooves that go across the entire face. These will be a bit wider, but shallower, and will channel away debris such as grass and sand and help promote clean contact. This will also come into play as you open up the face of the club, and contact becomes a bit higher on the face and towards the toe.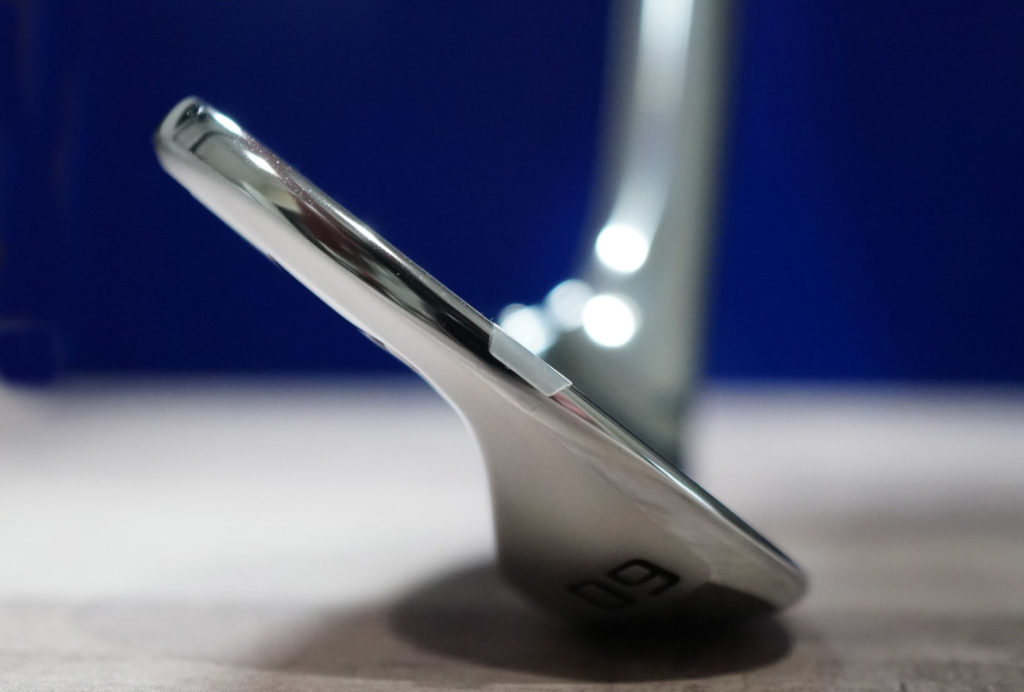 Cobra didn't forget about its One Length users with the King Cobra wedges being offered in the single length variety as well. While the loft choices are limited to only 56 and 60 degrees, the Versatile grind was the choice here and should match up well with the One Length set following the GW.
Both sets feature Cobra Connect, Powered by Arccos. Each wedge has a Lamkin Crossline smart grip that works in conjunction with the Arccos Caddie app to give a ton of data. If you pick up a wedge, and are a new subscriber, Cobra will give you a free 14-piece Arccos Caddie Smart Sensor kit to make sure all of your clubs are "plugged in".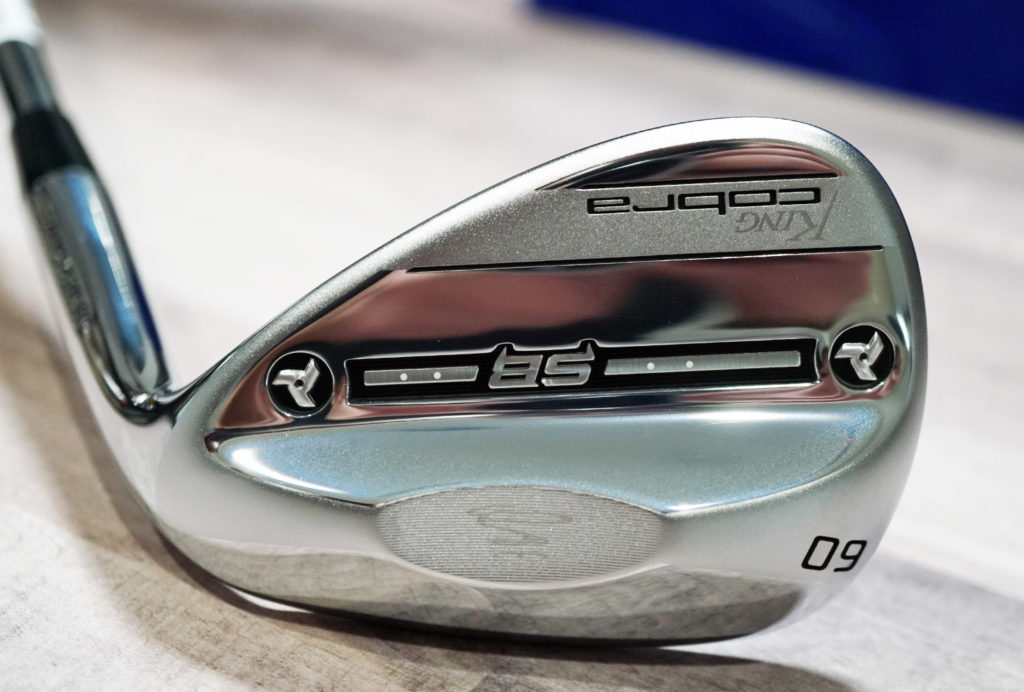 We have a feeling these will be quite popular with those that are interested in the 2021 Morgan Cup sponsored by Cobra PUMA Golf where each participant receives a full bag of clubs and gets a chance to play golf with members from the Cobra Golf innovation team.
The Details
In Stores: March 19th, 2021
Cost: $149 per wedge
Dexterity: RH and LH (see specs above)
Shaft: KBS Hi-Rev 2.0
For more information on the King Cobra wedges, visit www.cobragolf.com.