When it comes to distance measuring devices, few companies have been at the forefront of new features and technology like Voice Caddie. Last year they brought out the SL2, which combined laser and GPS into an elegant package that delivered amazing results. Today the company is launching the new TL1, which could possibly be their fastest and most accurate rangefinder to date.

For many, when picking up a laser to grab a distance, the assumption is all are created equal. At least in terms of accuracy. Sure there can be tons of features like the above mentioned SL2 or great battery life or slope functions, etc. Yet at its core, the goal is to provide distance to where you need it and the speed to get it done. Anybody that has ever tested out rangefinders side by side, quickly learned that they are not all created equally in terms of speed. An extra full second feels like a minute, but accuracy is often assumed.
Voice Caddie has been testing this for a number of years and has come to the conclusion that it simply isn't the case. That far too many were giving false readings from items found in and around the view finder or taking much longer than necessary because of their resistance to pick up the flag. They developed the TL1 with what they call Pin Tracer technology. Delivering consistent and reliable targeting regardless of who is using it.

In their testing, they found that from only 100 yards, many companies were still not created equally. Move back to 150 yards, and large portions of the flag go unrecognized. Move even further from the target and, well, you get where they are going. The Voice Caddie TL1 adopts Pin Tracer to help alleviate this and despite many companies using catchy "pin lock on" kind of names, the results are not the same.
According to Voice Caddie, the TL1 works just as well to offer precise measurements even if you have shaky hands, a pin moving around in the wind, etc.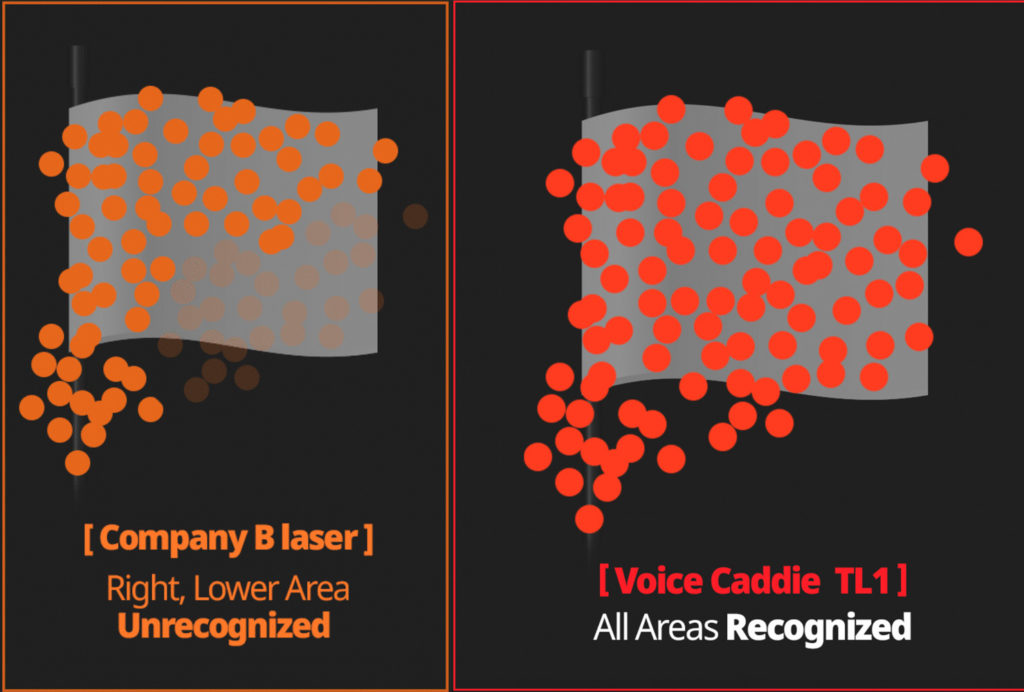 Pin Tracer is designed to give you a better area to lock on (the diagram shows the breakdown), but significantly faster as well. The Voice Caddie TL1 grabs a distance in .1 second. How fast is that? Up to 12 times faster than a number of the devices we have tested over the last year. Does .1 all the way up to a second or two really matter? This part is all pretty subjective, but if you get a chance to try speed vs slow side by side, it is maddening.
Features are what you would find in a number of premium offerings in the distance measuring device space. You have a magnet to hold the TL1 to your cart, 2 color display options to better fit your eyes and get easy read outs and an OLED display that automatically adjusts according to the weather. 6X magnification and range from 5 to 1,000 yards will fit even the most internet-y of internet golfers. All jokes aside, that is seriously impressive. Their V-Algorithm has been enhanced for better slope readings and that feature can be turned on and off to make use allowable where needed.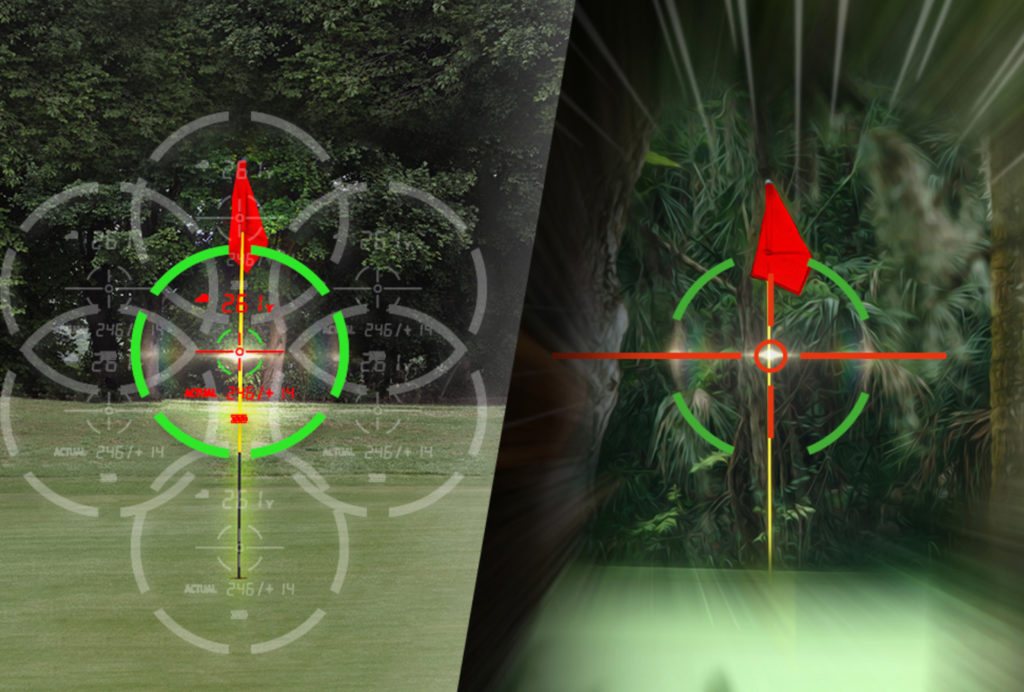 An area where Voice Caddie has shined is with design. From their premium yacht inspired look and feel of the SL2, which was almost a throw back to this more modern design of the TL1. The exterior has a matte finish and grip and each unit comes with a silicon case for those that want the added protection from the elements. Alternative color cases are available to purchase should one like to change their laser's "outfits".
The Voice Cadie TL1 should be incredibly popular and stay tuned, because we will have a lot more on this release coming to the THP Forum in the near future. This hits their website and stores today with a cost of $449. For more information on any of the features of the Voice Caddie TL1, check out their website here.