By now we all know that putters are seemingly the wild west of shaft design with everyone trying to get a piece of the growing segment. Well, some are definitely putting more heart and effort into it than others, and one who is arguably putting the most technology into theirs is KINETIXX.
Last year I was able to spend time reviewing their original foray into putter shafts, the TUNED, of which the article can be found here. In terms of pure performance, it stood tall, but the design was almost too outside the box with the butt end of the shaft itself being the round grip and a very hefty overall weight.
Fast forward to now, and KINETIXX has heard the feedback, and are out to prove they can keep all of the top tier performance of their first putter shaft but put it into a more traditionally accepted overall package. Did they succeed? Read on to find out.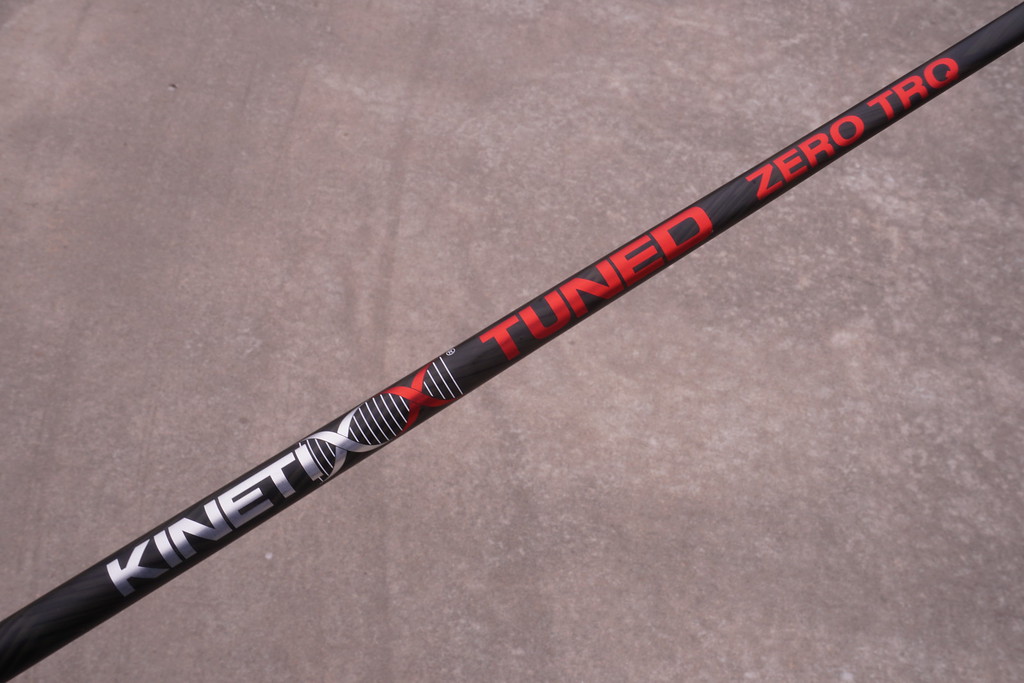 Quick Take
The most stable putter shaft on the planet in the opinion of this reviewer. Practically no torque, but with a traditional weight and more acceptable shape as well as the ability to install a putter grip means one of the absolute most connected and precise putter shaft experiences out there. KINETIXX doesn't do anything halfway.
KINETIXX TUNED – ZERO TRQ
While I don't want this to turn into a one versus the other type of review, we really do need to dive deeper into the differences of the new TUNED ZERO TRQ compared to the TUNED Red and TUNED Blue options.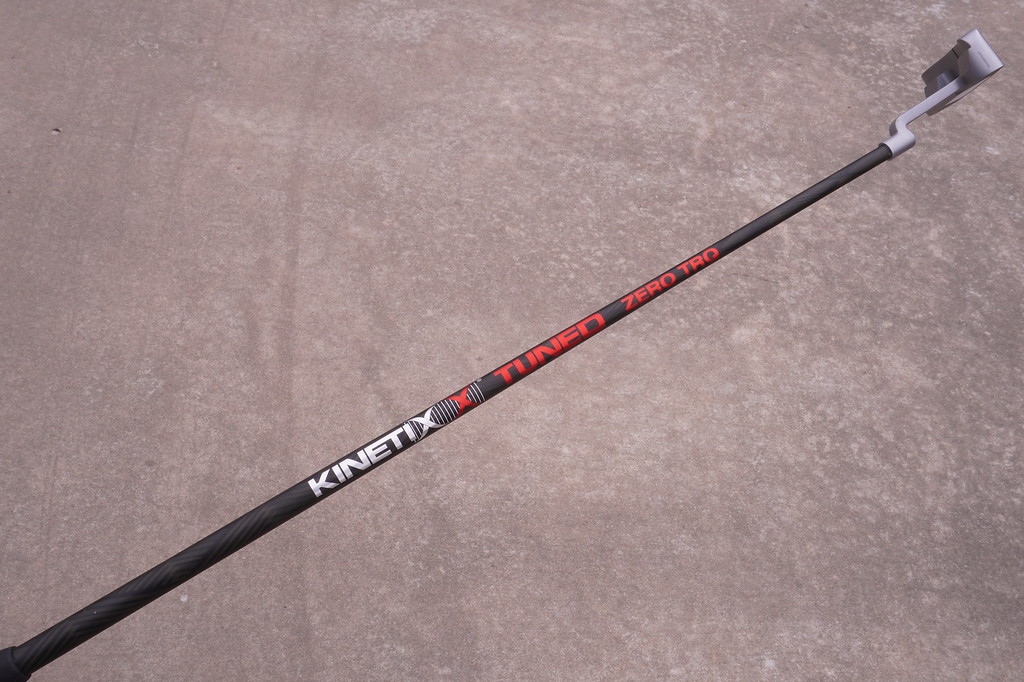 First and foremost, the shape is indescribably more traditional. It is still a bit thicker than a traditional steel putter shaft, but installed and in use it catches the eye comfortably, and beyond obviously being graphite, it looks normal. A big part of that is the change from the shaft itself being the grip, which was simply hard for some to overcome, no matter how much sense it made design wise (and it did). Now, any traditional putter grip can be installed onto the shaft.
The grip capability also means that the weight is different, where the TUNED has a 215g uncut weight, the ZERO TRQ version comes in at 118g making for a much more traditional install method. On that topic though, the ZERO TRQ is available in a .370 straight shaft only, and it will only install into inner-hosel designs. One exciting difference for me personally is that this one comes in at 34" raw compared to the TUNED at 33", which means for golfers like me it's much easier to hit playing lengths.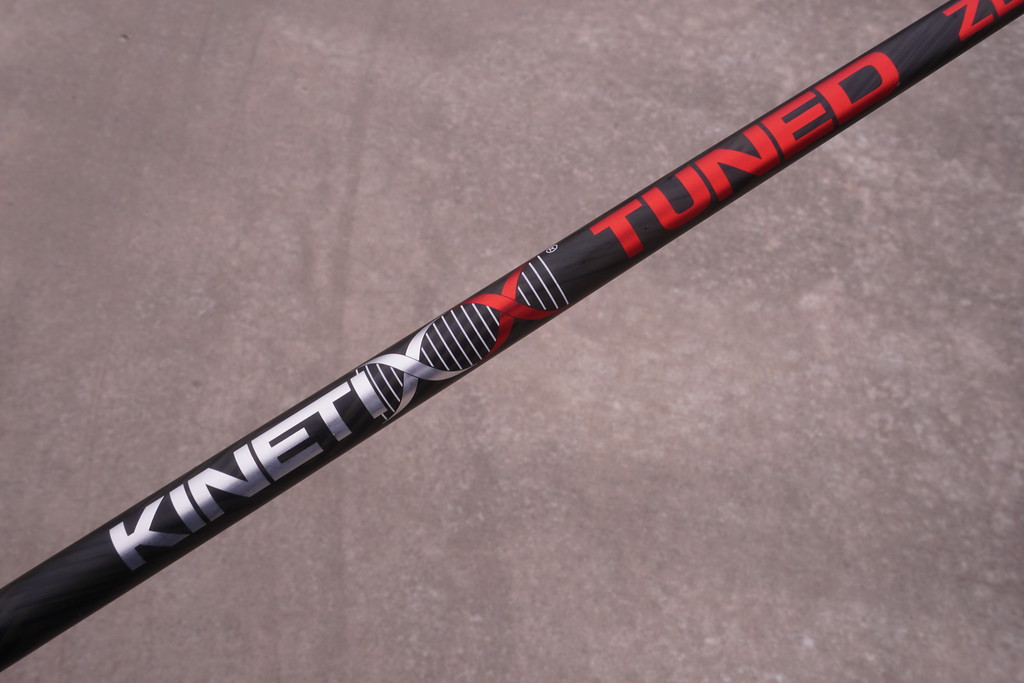 Aesthetically, the similarities other than a smaller size are striking, and that is a good thing in my opinion. Again, the trademark KINETIXX filament wound vacuum cured weave is there on the deep black finish and in hand it's just a very cool look.
On the Greens
What matters most is performance, right? Well before I get into that, I wanted to mention that this shaft was installed into an Odyssey White Hot OG #1 putter for this review, and it was paired with a red Odyssey Winn AVS putter grip that quite frankly made for an absolutely jaw dropping and coordinated aesthetic between the head, shaft, and grip. Install was no different than a traditional putter shaft and the nice thing about the 34" raw length is that I could build it out to my preferred 35.5" with no issues. Worth noting too is that there was no problem installing the shaft logo down for a clean address look.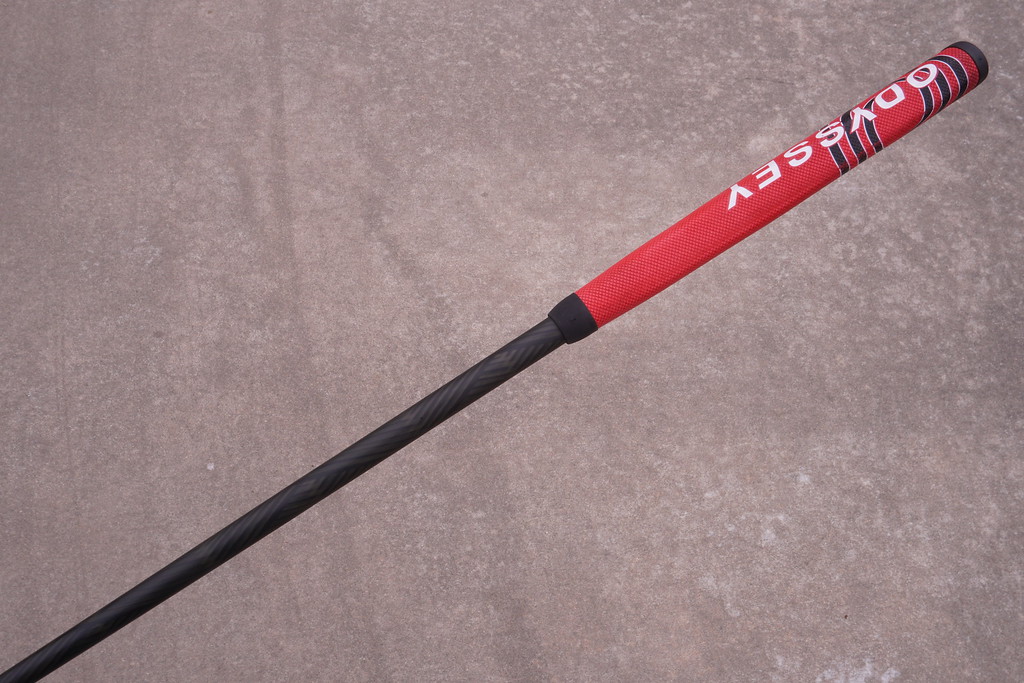 While I don't have any crazy SAM Lab data to give you on this one, I can speak on my experiences of having reviewed almost every aftermarket putter shaft out there. Candidly, this is unlike any of those. The TUNED ZERO TRQ shaft actually has only 0.2° of torque, you read that correctly, it has almost no torque. This is something that needs to be shouted because the shaft also keeps a traditional weight, something other putter shaft companies have not been able to do. That torque combined with a super high CPM rating meant for me that it was by far the most stable and connected putter shaft I have ever experienced.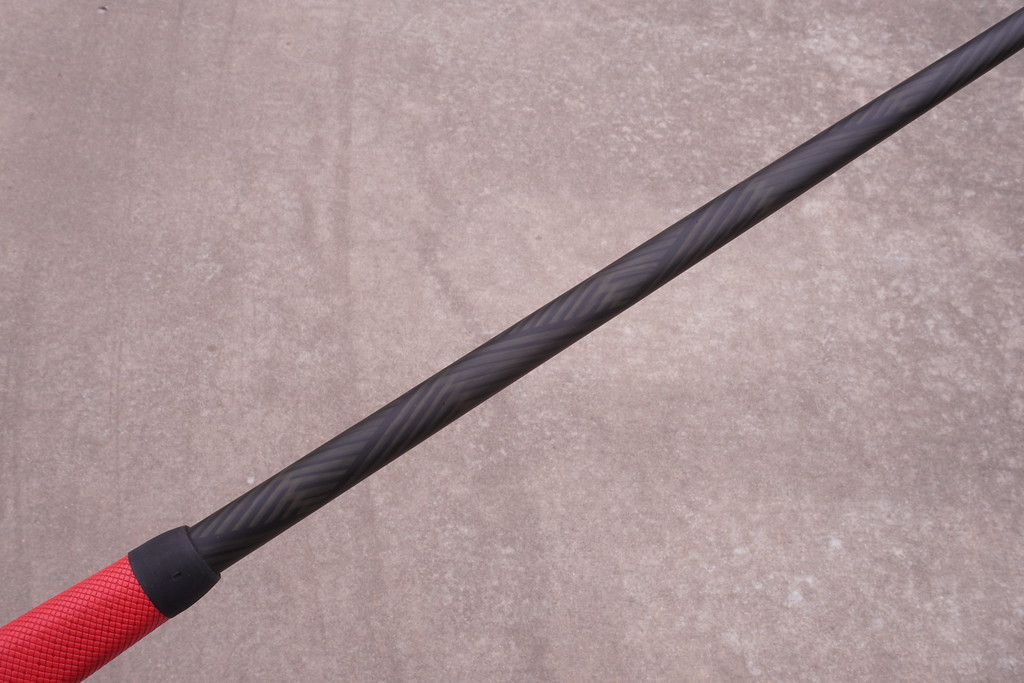 Through the stroke the stability on this one actually stands out where for others it has been something I feel like is mentally noted more than physically. Best of all, in the stroke there is nothing abstract or unfamiliar to it, I knew how unique it was, but it didn't affect my mentality on the greens, and for me that meant a notably impressive proximity on putts. The other aspect which I felt was improved from the TUNED is that with the TUNED ZERO TRQ not having to rely on the end cap for vibration filtering, its audible and tactile feedback is super traditional and thus, comfortable.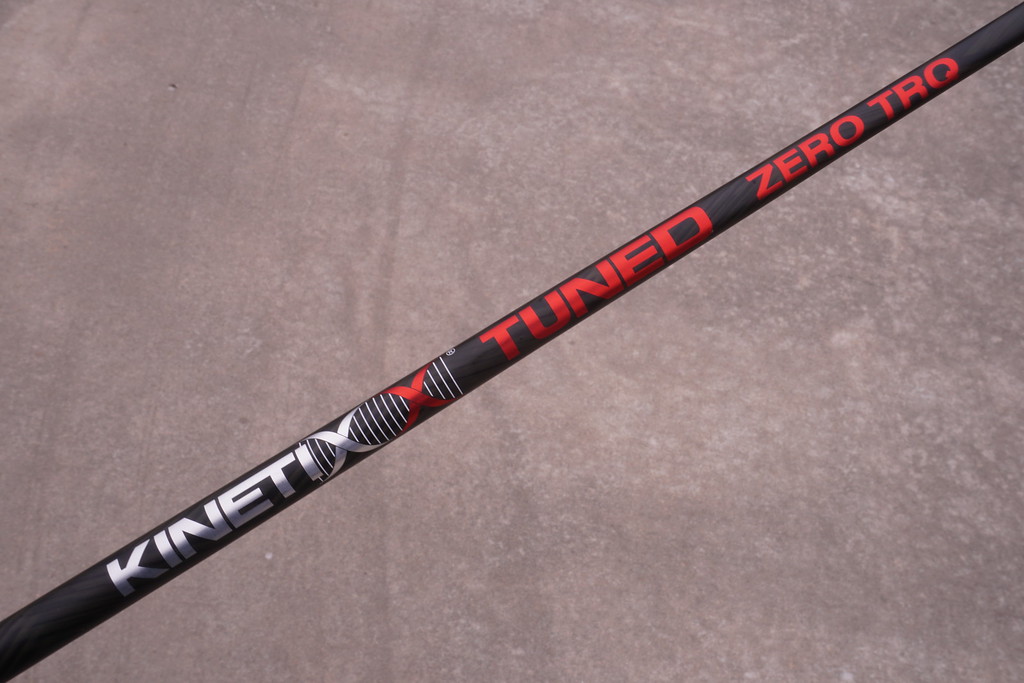 This is a fantastic putter shaft option for those looking to upgrade, although as is the case with all graphite putter shaft options, the designs which they can be installed into are limited to straight shaft and inner-hosel designs. But, seeing as a plumber's neck is the most popular straight shaft style out there, it won't be a concern for most. The KINETIXX TUNED ZERO TRQ putter shaft is hitting fitting centers now and will be available very soon.
Are you ready to jump into the upgraded putter shaft world? Plan on giving the new KINETIXX design a go? Be sure to let us know your thoughts either way either on the THP Community or in the comments below!