Hopefully by now the base knowledge of the KZG brand has increased with the recent reviews that THP has done on the Tri Tour irons here and the Super Sole Wedges here. If that wasn't enough, KZG wanted to show readers that they have a lot more breadth to their offerings than most of us realize.
In for review came the KZG H370 hybrids and what the company states are their most popular and widest fit hybrid offering. In fact, they became so popular that additional lofts were added to run the gamut of 3i (18°) to 9i (42°). In hand, we received a 22° as well as a 42° paired with SteelFiber hls980 shafts.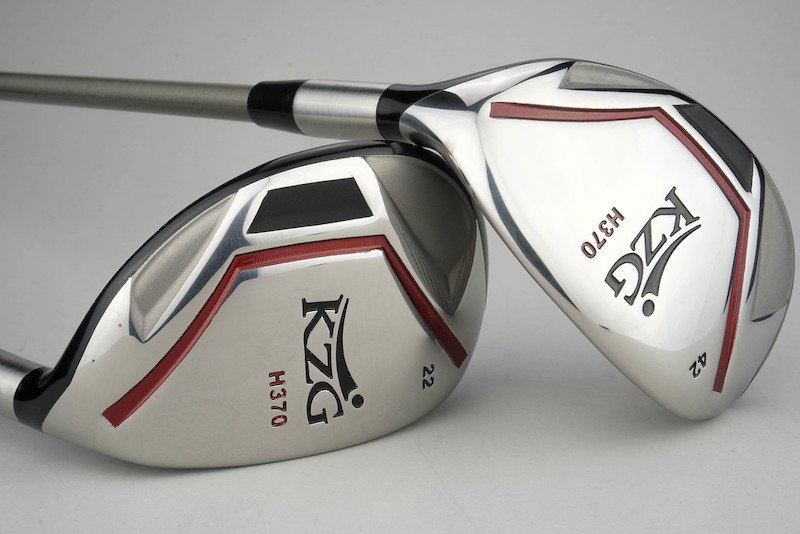 Quick Take
Simple effectiveness. Not the shiniest or most tech heavy out there, but proof that hybrids don't have to be about max distance. With options all the way up to 42° they offer all the forgiveness of a hollow body design, but with the consistency of traditional irons.
Focus on Fit
KZG marches to a beat much different than the rest of the industry, while other companies talk about fitting, KZG demands fitting. In case you were unaware, their clubs and prices are only available through their fitting locations across the country. While yes, that can make accessibility a bit daunting for certain parts of the country, it is indeed something that the company believes in and stick to their guns about.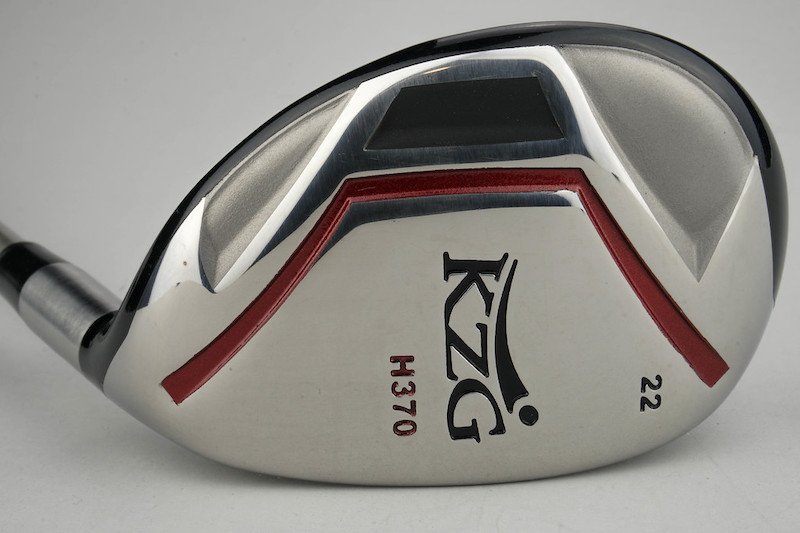 As for the subjects at hand, the H370 hybrids, these are a prime example of the companies focus on fitting. These were initially brought to the KZG catalog in 2012 and became a club that golfers who went to their network of fitters worked into constantly over the years. So much feedback on the H370 was in their consistency and ease of play, enough that the fitting centers requested an expansion of lofts, which happened in 2017 with the addition of 34°, 38°, and 42° to play as 7, 8, and 9 irons.
So why are we taking a look at a line that has existed as long as the H370 have? Because KZG believes it to be proof that they have something for everyone, and that these still perform. Did they? Keep reading to see.
KZG H370 Tour Hybrid
I was openly antsy to see which hybrids I would get in for this review, as KZG does have three offerings. When I saw the H370's, I'll admit there was a range of initial reactions. First, they look like a throwback, which, as it turns out, they are. Yes, the looks are a bit dated, and I don't mean that as a knock, it's just reality in today's market of moveable and adjustable everything, which interestingly enough KZG has that covered elsewhere in their offerings as well. The thing here is these are something those modern hybrids aren't anymore, more iron replacement than distance monger.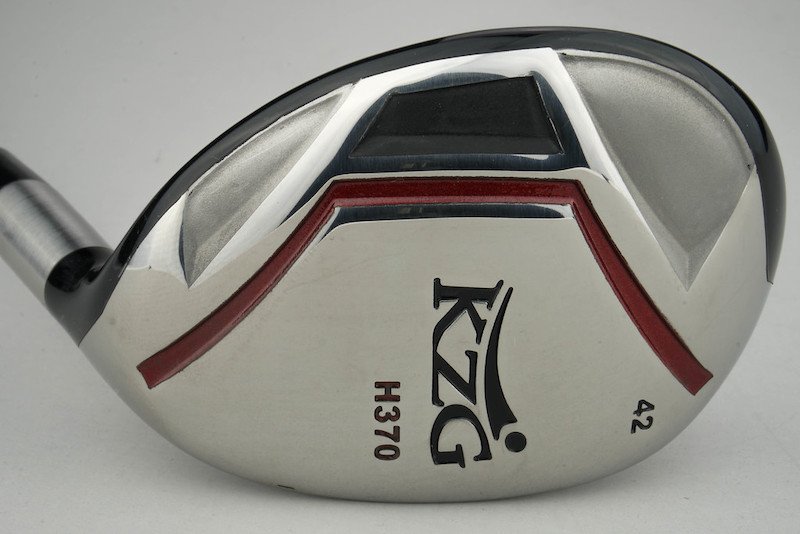 At address the H370's are mid-sized hybrids that do have some slight offset to them which will be hit or miss in terms of comfort for people. The crown finish doesn't look like much of what we see today, but it's right in line with the full stainless head design, it's something we used to see a lot. The rest of the aesthetic story is the face shape, with full grooves and a satin finish, this one is a classic hybrid shape we are starting to see more companies offer again. There is no squared off toe here, these are more of a fairway type camber across the sole with a decent amount of height to the face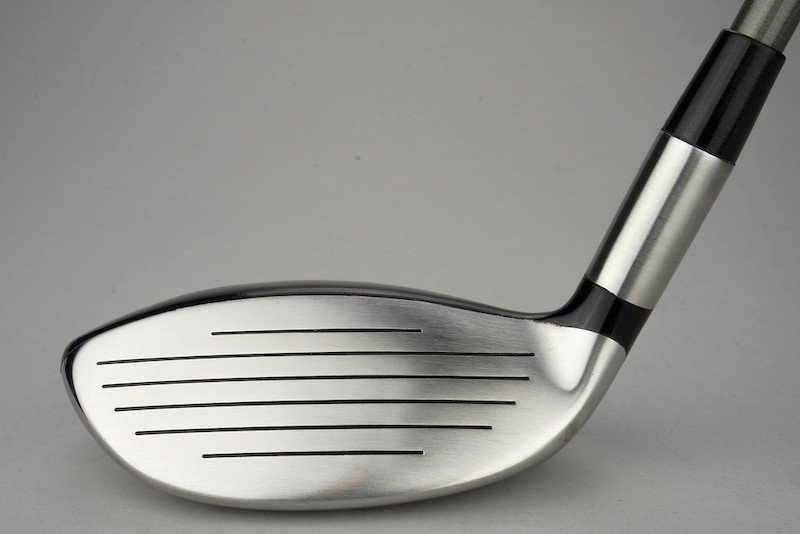 In for this one was two different lofts, very different lofts, at a 22° 4H and 42° 9H both paired with the new SteelFIber hls980 shafts. Yes, you read that right, a 42° hybrid, and as you will see in the pictures through the review it is one of the wildest golf clubs I have ever looked down at. I have to say, getting clubs at both ends of a lineup's spectrum was a fun experience, as it let you really see what they can do. Both clubs were hit on the Foresight GC2 launch monitor to collect data that will be throughout the article as well to take a closer peak at.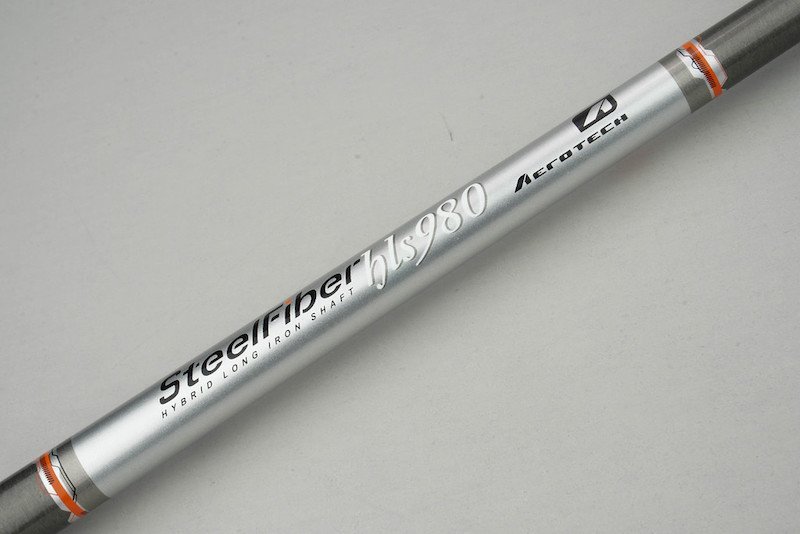 Both clubs offered a very classic impact sound/feel that had some sharpness to it but backed with a solid feedback which should keep it enjoyable for those who hit it. I was concerned coming in they might give a bit of a hollow sensation, but that wasn't the case. Granted, if you are one who must know where your misses are on the face via the feedback, then the higher lofts might not be the ticket, but in the 22° there was no issue.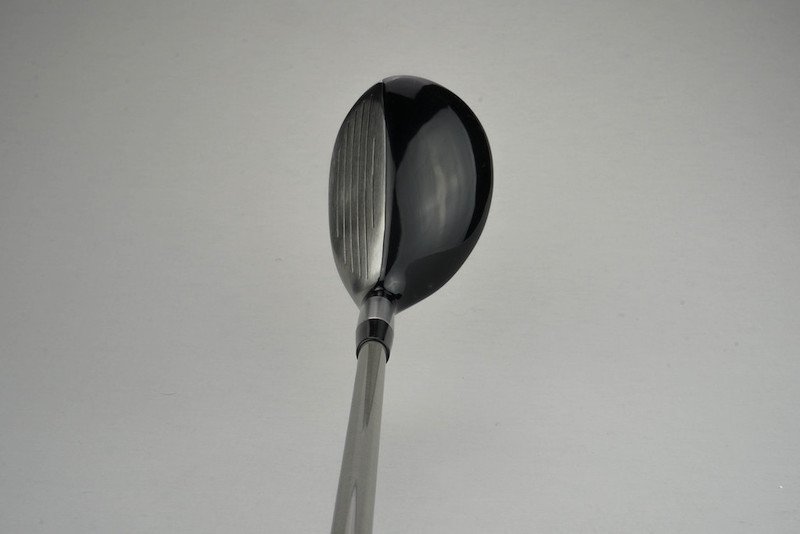 The 22° was very much a traditional 4-Hybrid if I am being honest. Ball speeds were solid, and more in line with irons than the hybrids we are seeing on the market today. I admittedly struggled a bit directionally with this one playing more to the left side, I believe much of that was a combination of rust in the swing as well as the shape at address not being what I'm used to playing at the moment. All data was recorded off of the deck and launch was perhaps a little lower than I expected, but I will say SteelFiber and I tend to have this type of relationship. Even with turning more golf balls over than I wanted, these things were more playable than not, a testament to the spin levels not being too low.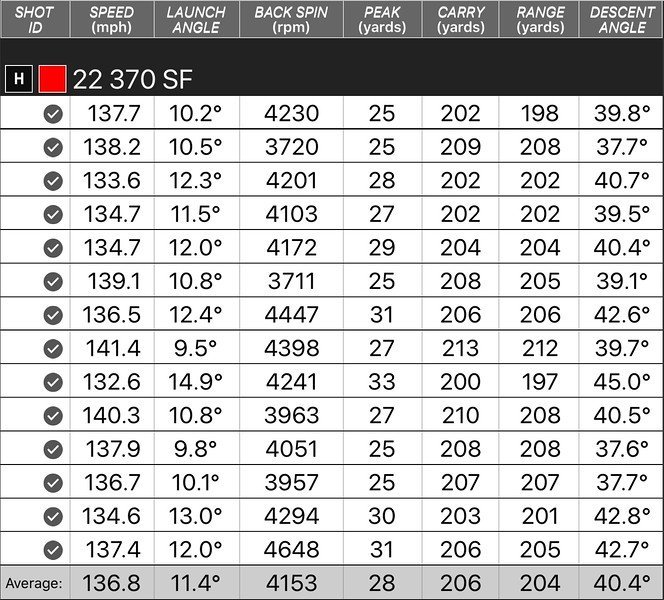 On the other end of the spectrum, literally, was the 42°. In a word, wow. This one was pretty mind tweaking in a couple of ways. First, I have never seen that much face on a hybrid at address. Yes, I have used some hollow body hybrid like iron sets before, but this is a true hybrid profile and depth, with a face that almost looks like the ball might go straight up. While I didn't see that, I did get peak heights up to 35 yards and spin averages of 8,700 RPM's. What this meant for me was way more consistency than I ever anticipated leaving them in a tighter pattern than I could have expected, and without the left miss propensity I saw in the 22°. With all things considered, this one worked out to a dead on 9-iron replacement for me, but in a much different, and more forgiving package.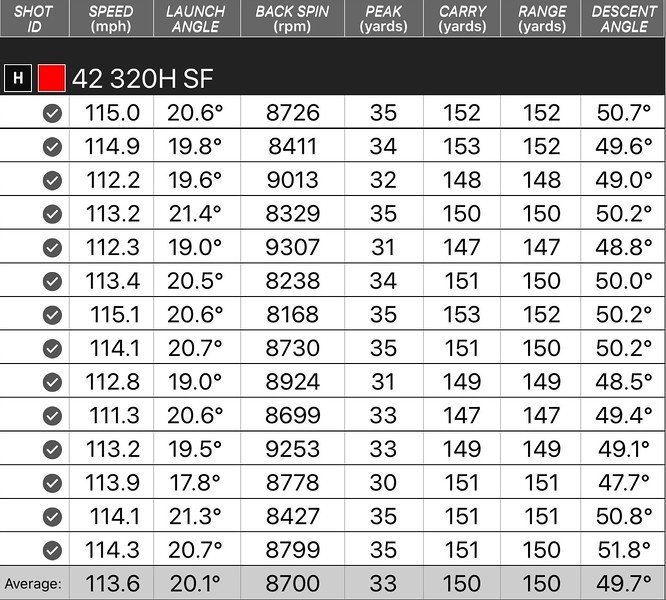 So, what was the verdict? Well, the H370's are straight forward and I have no doubt there is a segment out there who could benefit from the forgiveness of a hybrid throughout the set, even into the 9H. Is it for everyone? Of course not, but it does go to show that KZG has done their best to have something for everyone, but if you are going to sell out on fitting as the only way to access product, then you had better do just that. Whatever your take on the H370's, mine is that it's nice to see all sides of what a company can offer.
For more on KZG golf be sure to check out their website (www.KZG.com) and hop onto The Hackers Paradise forum for conversation with golfers just like you.