Over the years my closet has started to migrate from everyday clothing and shoes to all golf items instead. I started running out of space and found myself stacking apparel and shoes on top of each other. The clutter of clothes I could handle, but the mess of shoes was starting to drive me crazy. Then I found a solution; casual wear golf shoes. They can be worn both on and off the course due to their spikeless bottoms that still allow traction on the course, but makes is easy to walk on hard surfaces. There is nothing more annoying then trying to walk through a mall, in a restaurant, or even down a sidewalk with spikes on, that squishy uneven feeling is not for me.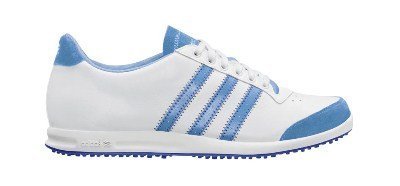 Enter the new adidas Golf ladies adicross shoes. I recently received a pair in blue and white and instantly fell in love. These are exactly the type of casual shoe I have been looking for. They look great with pants, shorts and golf clothes. They are incredibly comfortable and even more importantly they are extremely stylish. I walked 18 holes for three days straight at a recent LPGA event, up and down several hills, and never once felt any foot fatigue. I was huffing a puffing a little, but that was no fault of the shoes.
About the shoes:
Fashion-Infused Performance. Golf footwear inspired by classic adidas styles and colors.

Full-grain leather upper provides a rich look and feel

Classic adidads inspired design with a sleek profile

Spikeless outsole provides traction, comfort and off-course versatility

90 Day Comfort Guarantee
About the Company:
adidas is a name that stands for excellence in all sectors of sport around the globe. The vision of company founder Adolf Dassler has become a reality, and his corporate philosophy has been the guiding principle for successor generations. The idea was as simple as it was brilliant: to provide every athlete with the best possible equipment. It all began in 1920, when Adi Dassler made his first shoes using the few materials available after the First World War. Today, the adidas product range extends from shoes, apparel, and accessories for basketball, soccer, fitness and training to adventure, trail and golf.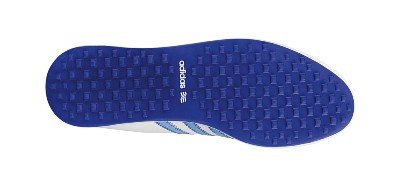 With Mother's Day just around the corner I think these would be a great gift idea for yourself, or the woman in your life. At only $80 I think they are a great deal. In fact, I heard my dogs plan to get their mom another pair in black for mother's day. For more information on these shoes and other adidas Golf products please visit their website at www.adidasgolf.com.