Lamkin's new putter grips garnered plenty of interest when they were showcased at the 2019 PGA Merchandise Show. These new larger grips come in two shapes as well as two primary materials. Over the last few weeks, I was able to spend some quality time with the Sink Fit Straight Rubber grip.
Quick Take
Lamkin's Sink Fit Straight Rubber grip is an excellent option for those searching for a midsize grip while maintaining a more traditional rubber feel in the hands.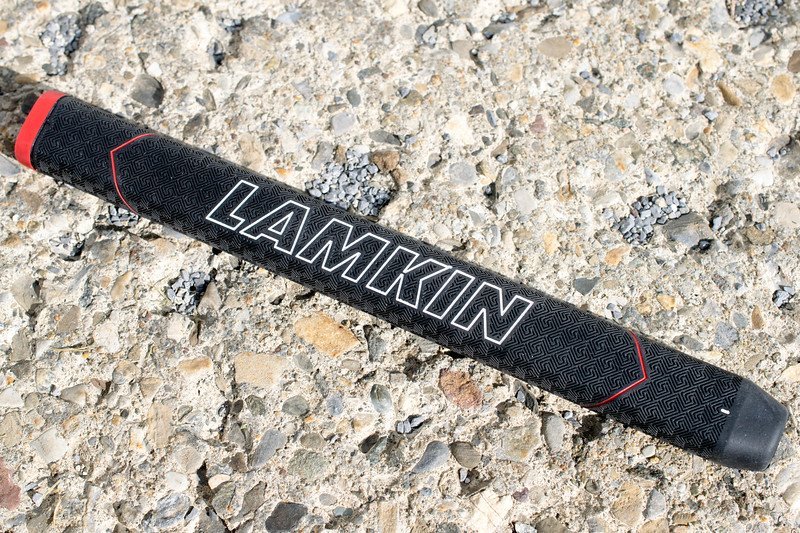 Lamkin Sink Fit Putter Grip
Throughout the oversized Sink Fit putter lineup, there are two primary colors, blue and red.  Sink Fit Straight uses a red and black combination, while the Sink Fit Pistol has a blue and black palette. Each model is available in a rubber version as well as a polyurethane, which gives golfers the ability to choose their grip based on feel, without sacrificing the size and shape they seek. Speaking of the aesthetics, whether intentional or not, the enlarged Lamkin branding on the top made proper alignment a cinch when going through the installation process.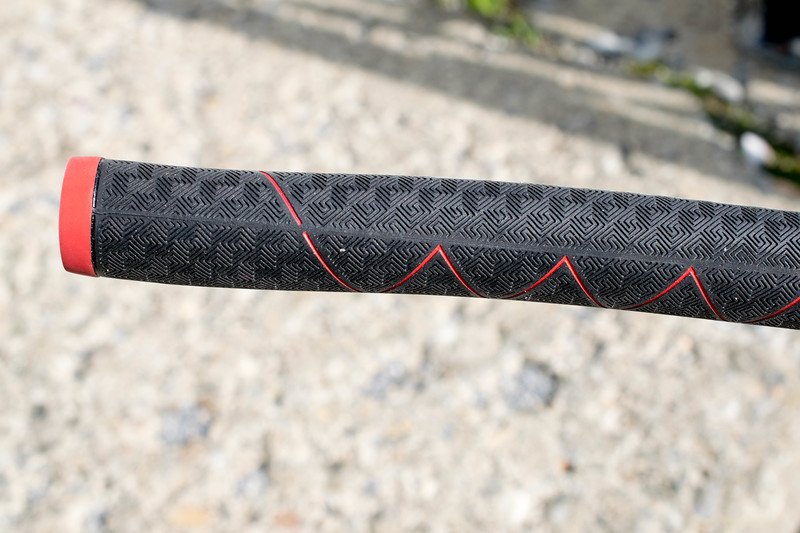 In hand, the Sink Fit Straight Rubber has a comfortable oversize profile. As one might have figured out by the name, this is another reduced taper design, which has become very popular in recent years. There is a slight contour located in the butt of the grip, which helps give this a more natural fit in the top hand. For those who like to alternate with the style in which they grip their putter, the wide top provided plenty of space to fit both thumbs comfortably, regardless of your choice of grip.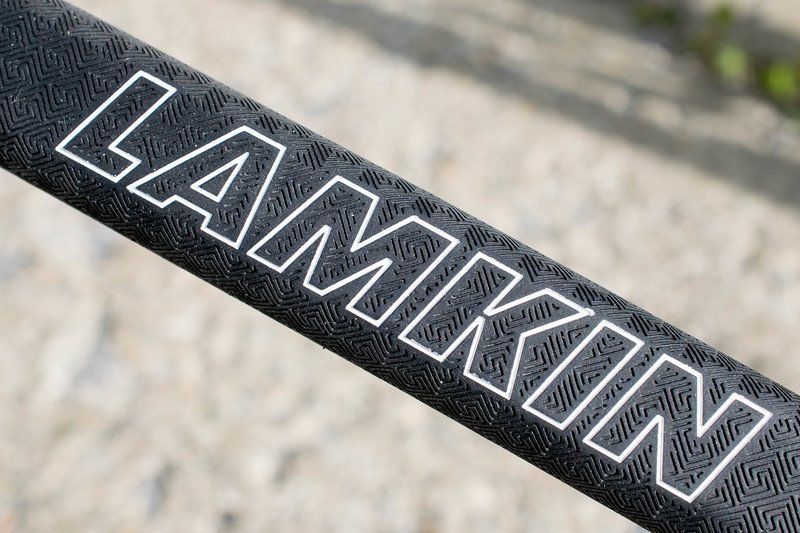 Being that this grip is composed of a proprietary rubber compound, one should expect it to weigh a bit more than the polyurethane version. Lamkin lists this grip at 114 grams, which is over 50 grams heavier than its polyurethane counterpart. Weight is a disadvantage that rubber has when being used in larger grips, but it does offer some positives as well. The first of which is durability. Even though companies have continued to make strides on making these softer grips more durable, they still have a long way to go compared to that of a rubber grip. Secondly, rubber grips tend to offer a bit more in the feel and feedback category. Having played the past handful of years with various oversized putter grips that aren't primarily composed of rubber, I have found that many fall short in the area of feedback, especially when compared to what the experience is like here.
What Lamkin has engineered in the Sink Fit Straight grips is their Fingerprint Technology, which helps bring that familiar rubber feel to a larger model. Instead of being smooth, the micro-grooves throughout help provide plenty of traction, yes I fully understand the humor in talking about that for a putter grip, but those ridges certainly played a role in achieving a more consistent grip pressure. All of this leads to feeling a bit more "connected" to the putter, which can lead to being more comfortable on the greens.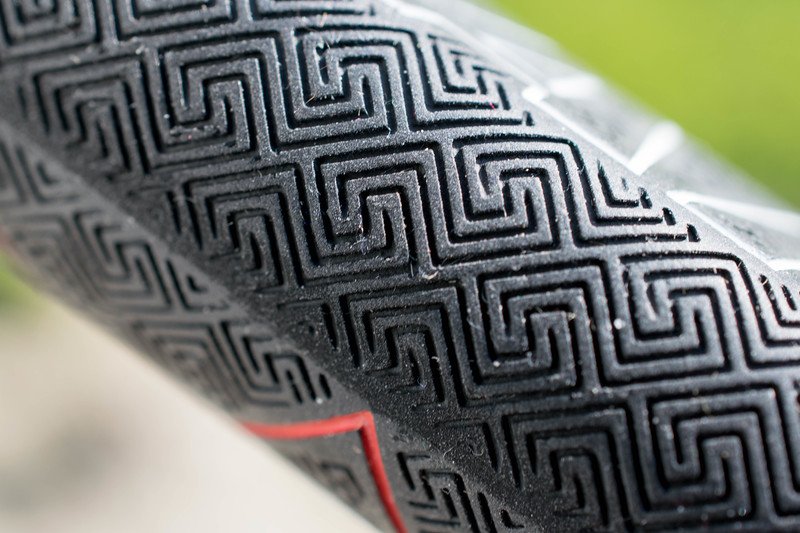 With the release of the Sink Fit putter grips, Lamkin now has a well-rounded product offering in a demographic that keeps growing. This grip would be a good option for those who want the feel and feedback that rubber grips provide while being able to enjoy a larger profile. Golfers who still prefer a thinner grip might opt for the Sink Fit Skinny Pistol, which maintains the use of Fingerprint Technology. These new grips from Lamkin are available now for $19.99. More information is available at www.lamkingrips.com.
The Details:
Shape: Straight
Color: Black/Red
Core: .60 round
Weight: 114 grams
Price: $19.99