The Quick Take:
The Lamkin Sink Fit Straight Polyurethane putter grip features a parallel shape and delivers plenty of tack in a lightweight, 60-gram package. Best of all, the Lamkin Sink Fit provides quality feedback in both your setup and throughout your stroke, but only if you are willing to feel it.

Lamkin Sink Fit Putter
People like different things, and I've learned that people typically pick putter grips based on preference. But these preferences often exist without rhyme or reason and people can rarely articulate why they prefer a given shape, texture, or feel when pressed on their reasoning. As a result, I immediately knew it would be a challenge when Lamkin sent the Sink Fit Straight Polyurethane in for review.
I got my first glimpse of the new Lamkin Sink Fit grips on the floor of the PGA Show back in January of this year and I immediately liked what I felt. Frankly, I found the feel to be fairly unique and I knew the Sink Fit line would eventually end up in my bag. Thankfully, my first impressions were reinforced when I received the grip for review and I happily re-gripped my putter immediately.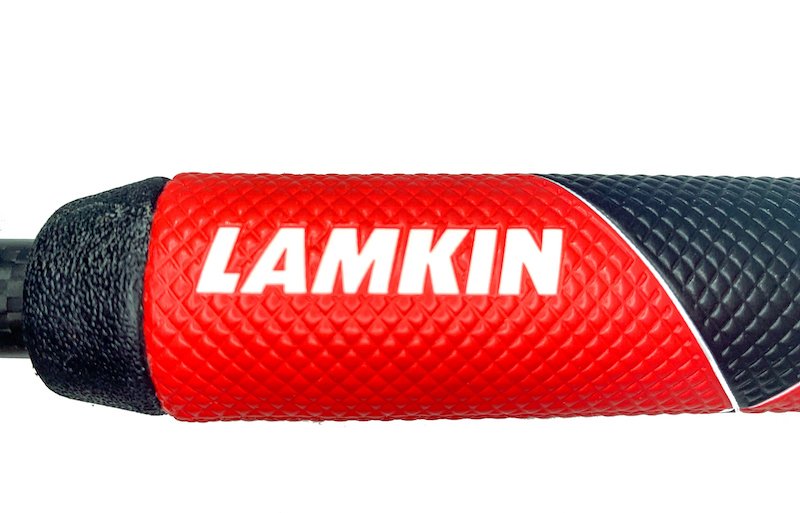 What sets the Lamkin Sink Fit putter grips apart from the competition is what Lamkin calls "Fingerprint Technology." Fingerprint Technology is described as providing "a comfortable and secure feel with an ideal level of grip traction for a confident connection." As expected, and is plainly visible in the photos, Fingerprint Technology provides the grip and tack you expect from a high-end, aftermarket putter grip. After going in and out of my golf bag more than a hundred times and after more than one thousand putts, I can confidently say the tack and grip is a drastic improvement over the previous stock grip on the putter.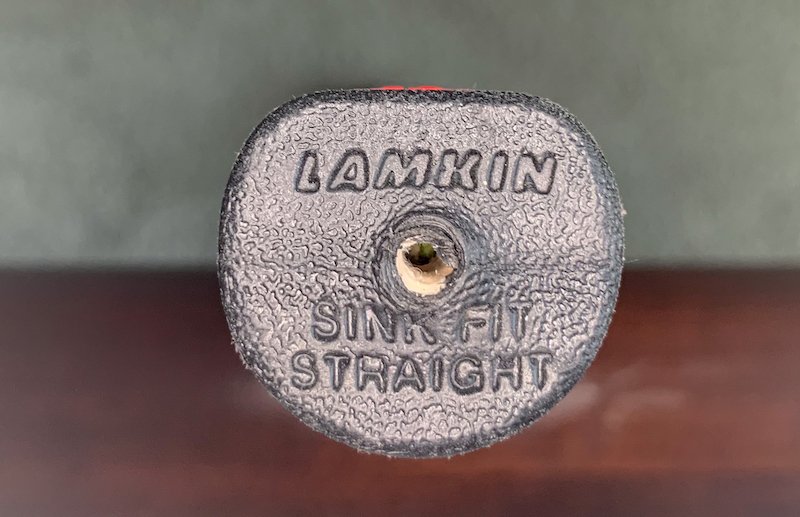 Fingerprint Technology provides so much more than just grip and tack. After spending some time getting comfortable with the grip, I found the Lamkin Sink Fit grip and Fingerprint Technology provided useful feedback in both setup and throughout the stroke. In fact, during my testing, this grip earned its keep by serving as a consistent reminder for both hand placement and grip pressure.
Consistent grip pressure is critical– when it changes, your stroke can change. Lamkin's Fingerprint Technology provides an interesting solution to consistent grip pressure if you are willing to pay attention. The Sink Fit grip is soft to the touch, but only up to a certain grip pressure. It remains soft when you keep a light, proper grip pressure, but it becomes noticeably hard when you start to strangle the club. If you are willing to listen to the feedback, the Lamkin Fingerprint Technology provides a reliable check on your grip pressure to ensure you are ready to hole that putt.

As is evident from the photos, the Sink Fit Polyurethane features a bit of a seam that runs along the back of the grip that provides a tactile check on your hand placement. Although it isn't incredibly pronounced or even advertised as a feature, I found this seam helpful in developing a repeatable, comfortable hand placement. Finally, the Sink Fit Straight's parallel shape is also purposefully designed to help you develop a consistent stroke and remove face manipulation or wrist action from your stroke. While the Sink Fit Straight grip has a familiar shape compared to other grips on the market, it certainly has other features that set it apart from the competition.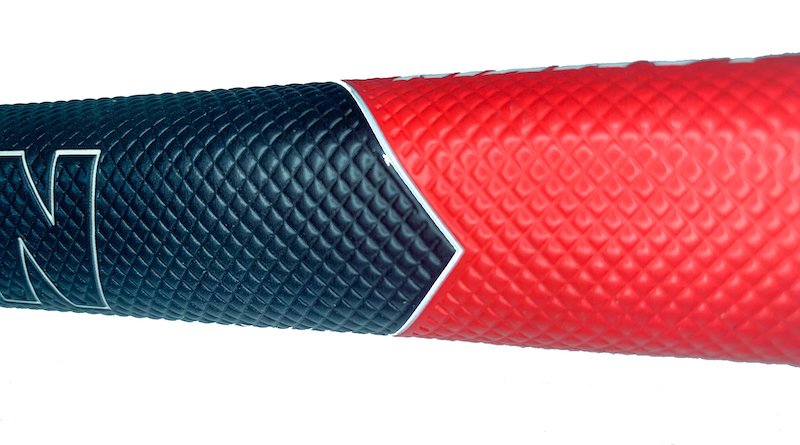 At only 60 grams, the Sink Fit Polyurethane models are noticeably lighter than the other grips I could get my hands on during the review period, and this could work to your advantage. Given the current attention to weight distribution and grip properties in the current putter market, anyone looking to replace a lightweight stock grip with a similarly weighted grip, or to increase the swing weight of their putter should certainly give the Sink Fit Polyurethane line a chance. You can find out more about the Lamkin Sink Fit line at their website here.
The Details:
Availability – In stores now
Cost – $19.99
Options – Sink Fit Polyurethane comes in both Straight (Red) and Pistol (Blue). Rubber versions are also available