One of the things you have to appreciate most about Lamkin as a company is that they do not simply rest on their laurels when it comes to the grips they produce. Just because they create something good, exciting, popular, or whatever other descriptor you want to attach to it, this is one company that isn't going to simply rely on that one design. Recent history has been all about corded grips for Lamkin (Z5, UTx), but this year marks several non-corded options coming to consumers, and one of those is the Sonar.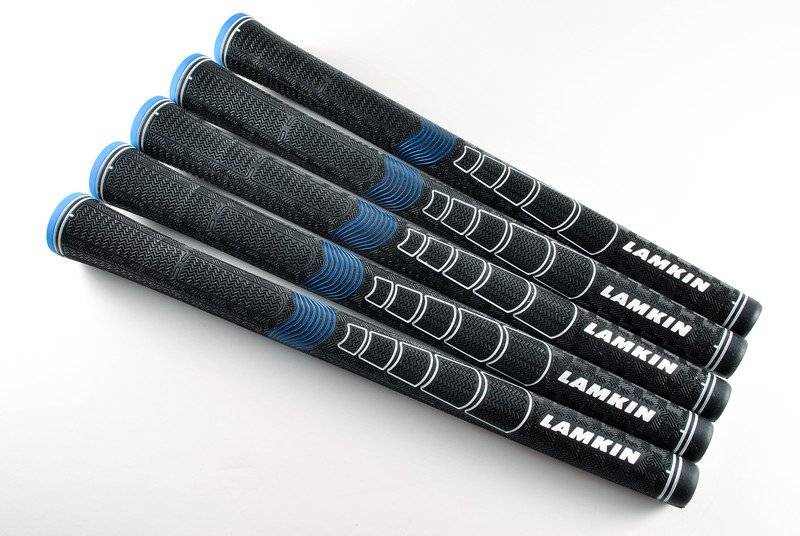 Lamkin on the new Sonar Grips:
Combining a network of functional micro-textures with a ground-breaking new grip compound, the new SONAR provides outstanding comfort and unmatched performance in all conditions. Slightly softer feel and super-tacky surface make SONAR the ideal grip for a wide variety of golfers.
Made with a proprietary compound that maintains its feel and tackiness in all conditions

Proprietary Micro-Texture Technology provides a comfortable and secure grip connection

Straighter, reduced-taper shape promotes hand unity and eliminates excess grip tension

Exceptional all-weather performance

Superior torsion control ensures greater shot consistency and control

Incredibly comfortable material and surface pattern ideal for a wide range of golfers
In-Hand Thoughts:
There is a lot going on with the new Sonar grips. The material itself is conducive to being tacky in all conditions while also providing resistance to twisting, but the multiple textures in the material which Lamkin calls their "Micro Texture Technology" really stand out to the eyes. There are actually two predominant textures mixed throughout the design with placement dependent on where the hands sit on the grip. Additionally the black, blue, and white color scheme looks clean, though with it being the only current choice it may not strike everyone's fancy. But, if there is one thing we know from recent history with Lamkin, if the grip is received well enough by people, they are not afraid of expanding colorways, just look at the Z5's last year.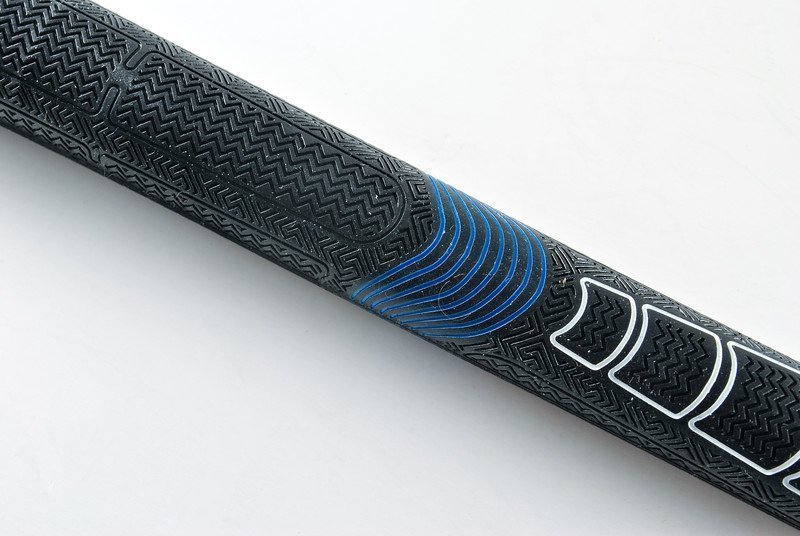 Performance:
It is pretty clear to me that the Sonar is Lamkin's answer to Golf Pride's CP2, from the color scheme to the emphasis on torsion resistance, it is all there. That said, I don't think there is anything wrong with that, and moreover the Sonar is a really well rounded non-cord grip that a lot of golfers would find ample comfort in.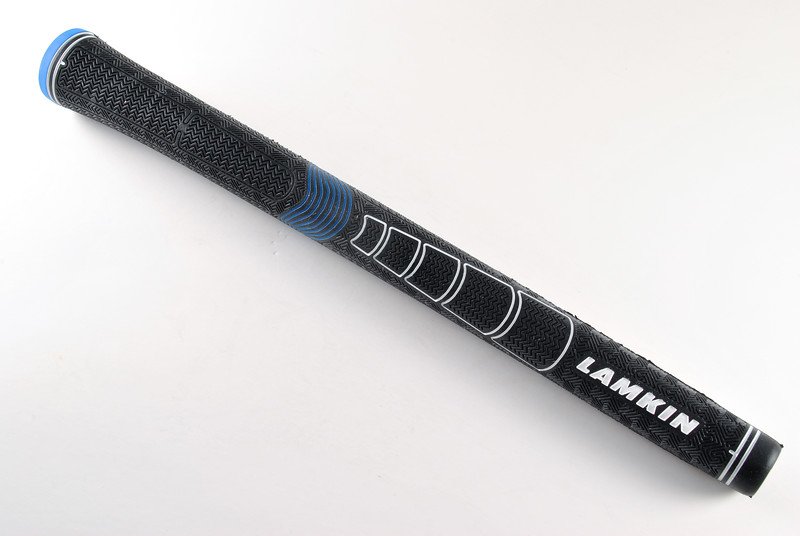 The reduced taper aspect touted by Lamkin was cause for a spike in initial intrigue when entering the review as a golfer who typically builds up the bottom hand on his grips. That said, the reduced taper was not as noticeable as expected, and frankly that is probably a good decision as most golfers are now trained to want/need at least the sensation of some taper in their grips.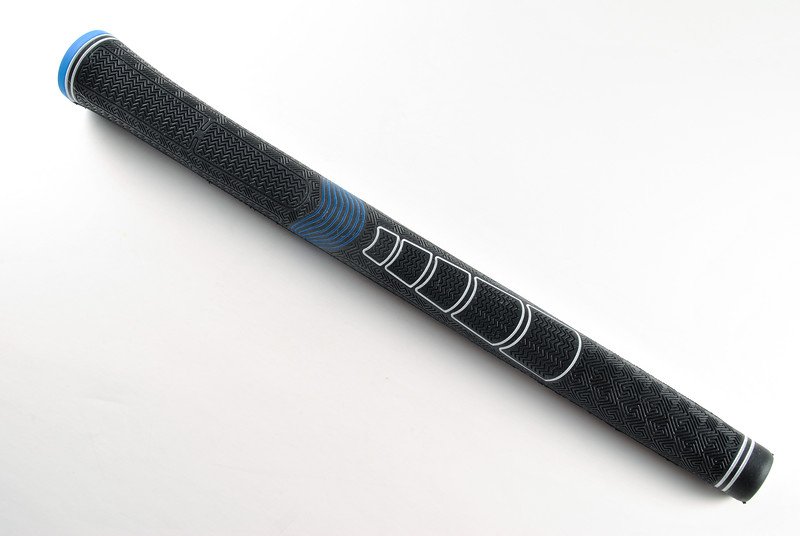 The grips received were put onto irons and wedges and they proved to be as comfortable as expected based on the pictures. The rubber material has a touch of give to it in the hand which results in that "softer" sensation but much of that comes back to the micro-textures they used, and because of that the Sonar's really were stable through even the most aggressive swings. For the review, I actually put these to work without a glove and had no issues at all. Now, they aren't going to replace the texture or tack of a corded grip, but not everyone wants sandpaper in their hands so it's critical for grip companies to give consumers options, and the Sonar is absolutely a capable option.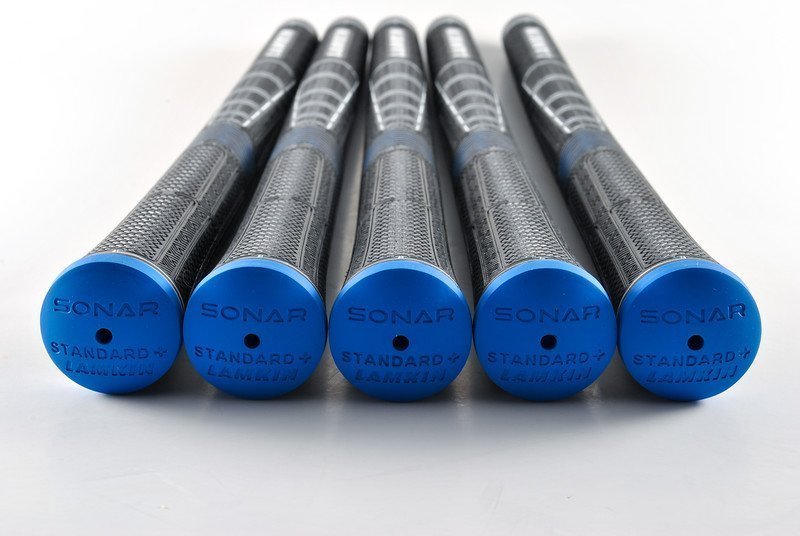 Parting Thoughts:
You never know what Lamkin is going to roll out from year to year, but there is always a level of innovation mixed with what the current pulse and trends of grip popularity are doing. Right now, there is once again a push for grips that can provide a level of softness and comfort but not sacrifice tack or stability. Lamkin is fully addressing that segment with the Sonar, and it does an excellent job of checking those boxes.
The Lamkin Sonar grips are priced at $8.99 and more on them can be seen at www.LamkinGrips.com.