Leupold GX-3i and GX-4i Rangefinder Review
Last year THP had a chance to review the Leupold GX-3 & GX-4 Rangefinders and came away pretty impressed. In fact so much so that it was hard to find any negatives with the devices in our thorough testing of each model. While at the 2012 PGA Merchandise Show in Orlando, FL, THP got a sneak peek at the new devices coming from Leupold and we were anxious to put them through some testing.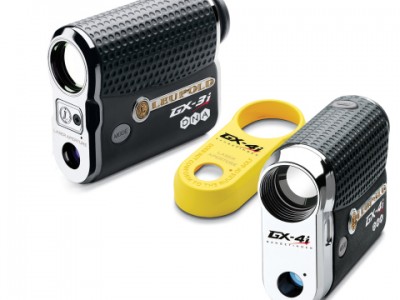 From the Company
The new Leupold GX Series digital laser rangefinder is a revolutionary, range-finding device that incorporates advanced digital electronics with state-of-the-art ballistics algorithms. The next generation Digitally eNhanced Accuracy (DNATM) engine incorporates additional signal processing techniques to generate better ranging distance with more accurate rangefinding.
GX-4i features include an incredibly bright OLED display, inclinometer, and PinHunter Laser Technology. Another truly innovative and unique feature is True Golf RangeTM (TGR), which is available on the GX-4i TGR model. TGR algorithms were developed by the same engineers who developed Sierra Infinity® Exterior Ballistics Software and who helped develop navigation and guidance systems for ICBMs and other missiles with far more demanding trajectory requirements than a golf ball. TGR is a marriage of laser ranging, an inclinometer, and an advanced computerized ballistics program. The result is distance measurements accurate to less than a yard, no matter the angle at which the laser is fired.
Accuracy
The 2012 models of the Leupold rangefinders might be the most accurate to hit the golf scene as of yet. The ranging accuracy of the GX series of rangefinders is +/- .5 yard/meter. The maximum effective range depends upon a number of factors including lighting conditions and air quality, but the most important factor is the reflectivity of the target. For most objects, the maximum distance is 600 yards, while for highly reflective targets (such as pin prisms), distances of 800 yards can be obtained.

When testing the accuracy against other devices, both models of the Leupold appeared to be spot on and perhaps even the most accurate we have seen to date.
Ease of Use
Rangefinders in general are some of the easiest to use distance measuring devices there are as most have a single button for use and then another for mode and that is about it. This Leupold line is no exception, but it does stand out similarly to those in the past from the company. Once looking inside the viewfinder the display is done in a red color that is easier on the eyes than other devices like it done in the monochrome display. By adding the red numbers and display, the eyes appear to focus quicker and make for faster reading.
Outside of that, its very simple, put device up to eye, press the button and read your distance. If you are shooting a pin with prisms in it, you will hear a beep as it locks on to ensure you are hitting it properly.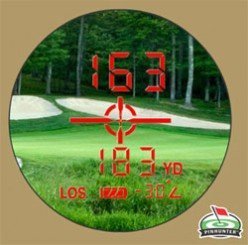 Build Quality
One of the areas that the Leupold line of golf devices shine are in the build quality. They feel sturdy in the hand, are slightly heavier than others like them and overall have a "classy" touch to them that you would not expect in a golf laser, but the company spared no expense in building a rangefinder that will stay with you for years. Everything from the rubber grip to the battery door are done in a way you would not expect and exude a level of elegance that is both unexpected and cherished in a handheld unit used to get measurements. From the first time you pick the GX-3i or 4i up, to each time you use it on the course, you can tell just how sturdy it is. Something unfortunately lost a lot of times with accessories.
Slope Vs No Slope
The Smart Key is exactly what it sounds like. A bright yellow key that attaches to the front of your device (and detaches just as easily) to give you more than just a simple distance. The GX-4i is the only golf rangeinder available which converts from a simple line-of-site rangefinder to a full coaching tool with the switch of a faceplate. With the chrome faceplate attached, the GX-4i performs standard operations, simply displaying the line-of-site measurement to the pin or any object on the course. Snap on the yellow faceplate to activate the advanced features in cluding True Golf Range and Club Selector. Its equal parts "the coolest gadget ever" and "how did they do that" to create in my opinion, one of the most complete devices on the market today.
Does it work? It absolutely works and better than we expected by a long shot. The slope readings we were getting seemed so accurate, it was as if we had our own caddie with us as we played 6 different golf courses, none of which we had seen before. In the end, it will come down to personal preference, but by having it available as an option that is easy to use and can be taken off when necessary, Leupold has addressed all the concerns.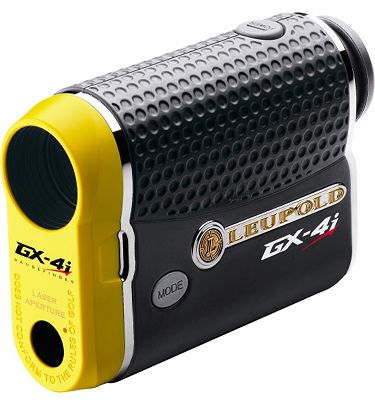 Overall
Like last year, we are struggling to find any issues with the GX-3i and GX-4i. Both do exactly what the company describes and do so in a form factor that is as nice as anything on the market to date. With a retail price of $399 for the GX-3i and $499 for the GX-4i, they seem to fall right in line with the other high end devices in the same category and are full of rich features in an extremely elegant package. For more information on any of the Leupold devices, check out their website at www.leupold.com.
Till Next Time
Josh B.