For those who know little about Leupold, they have a silent killer profile about them that welcomes both unintentional indifference, yet pure intrigue when you sit back and listen to users talk about the brand.  After opening discussion on the THP forum about the GX-3i3 in for review, it became quite clear that not only should THP expect the latest products to perform at a high level, but that using one of Leupold's rangefinders redefines expectations as to what a product like this can provide golfers.
The complex description for the GX-3i3, found on Leupold's website, is:
"For precise, USGA-conforming Line-of-Sight (LOS) ranging the new GX-3i3 speeds to the head of the class. It's powered by our DNA engine and features exclusive PinHunter 3™ Laser Technology and Prism Lock Technology™ for instant measurement on any shot. And because conditions can change, we equipped it with smart features such as Fog Mode so that you're never without the range you need to attack the flag."
Lots of 'sexy tech' talk in here, but all leading to the expectation of efficiency and accuracy at the forefront of the experience.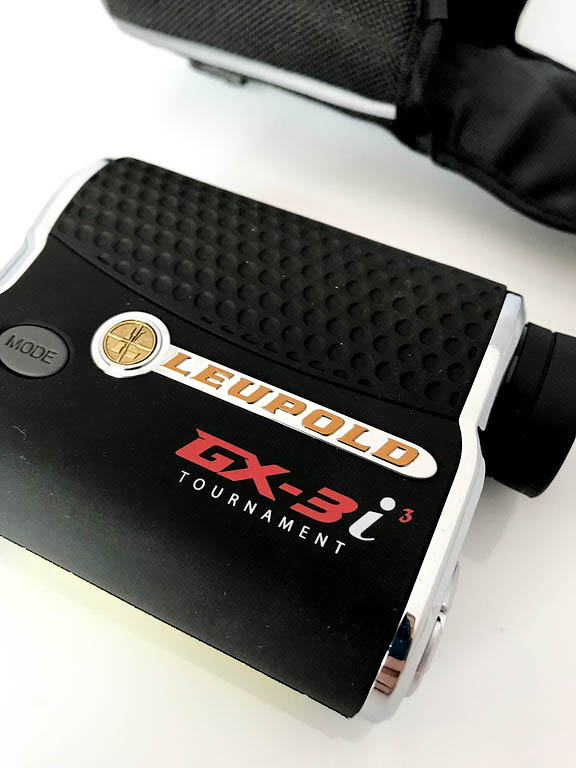 In hand, the build quality of the Leupold GX-3i3 is clear.  The unit is housed in aluminum, but then coated with a rubber 'armor' that allows golfers to grip it easily and comfortably.  Where some companies require external accessories like soft rubber casings to be added to the product for safe usage, it seems like the unit in hand could take a decent beating without breaking (not that we tried).
Not only does the unit sit comfortably in the hand, it also rests comfortable against the eye or sunglasses when using for distance measuring.  The rubber eye cups actually fold down depending on whether someone is using glasses, and are delightfully soft enough to take on any eye situation in a comfortable way.  During testing, the need to fold the rubber seemed entirely optional, with the product working well either way.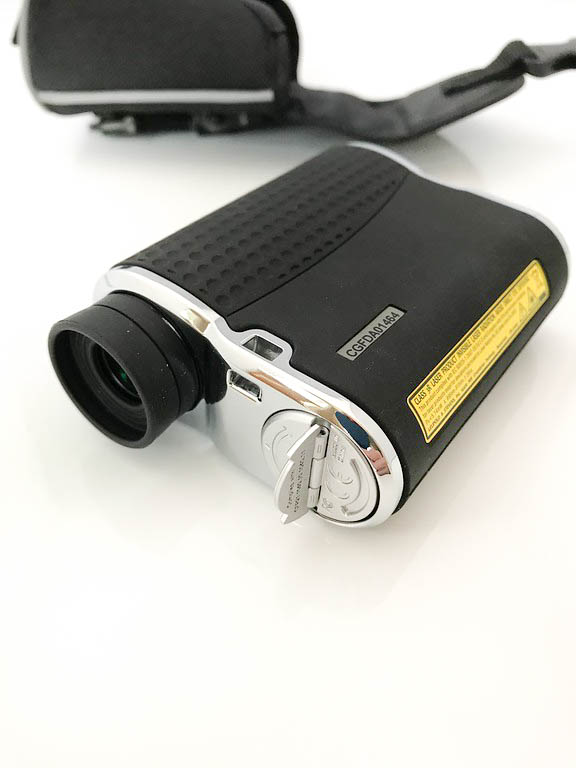 The most important component of a rangefinder is of course the functionality when engaging with distance measuring activities, and Leupold seems to set the bar in terms of the speed that pins and distances are measured.  Upon getting the product on course and hitting flags, the extremely fast measuring feedback was quickly the most impressive element of the device.  It took very little time to activate a distance after either tapping the power button for a distance, or holding it for a distance scan.  It came back so quickly that I admittedly hit it a few extra times (and continued to do this through the review period) for lack of belief that it could be that accurate that fast.
The GX-3i3 uses a couple interesting features to accurately represent distances.  "PinHunter Laser Technology" measures the pin instantly and clearly up to a distance of 450 yards with this unit.  "PinHunter Lock Technology" provides audible feedback when a pin prism is activated.  While not available on this unit, the higher priced models also offer "TGR" which is Leupold's realized distance to the target (factoring altitude changes, actual temp, and actual altitude).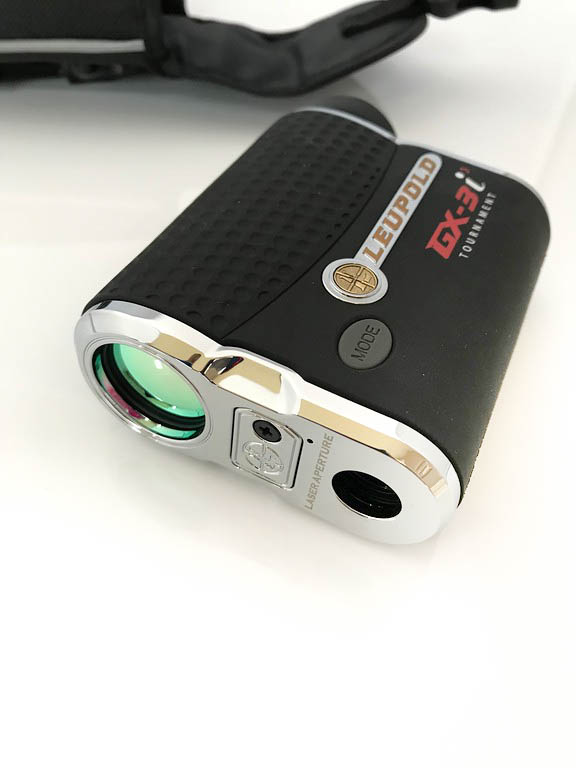 While all components cannot be discussed in their entirety in a review of this length, here are some additional features that are interesting about the Leupold GX-3i3:
6X Magnification
CR2 Lithium Ion Battery
Fully Multi Coated Lens System
100% Waterproof
These components all come together to produce a seriously efficient product that sits very comfortably in the hand (smaller than many I have experienced), which also fits better in golf cart drink slots, golf bag pockets, and pant pockets while playing.  Despite these situations, the actual case provided by Leupold might be the weakest feature of the full package.  The device is housed in what seems to be a durable and well protected soft case, however it is closed by a clasp which is a bit annoying to deal with forty or more times a round.  It does seem like the unit would stay in the soft case without closing the clasp, but it rarely felt like a risk worth taking.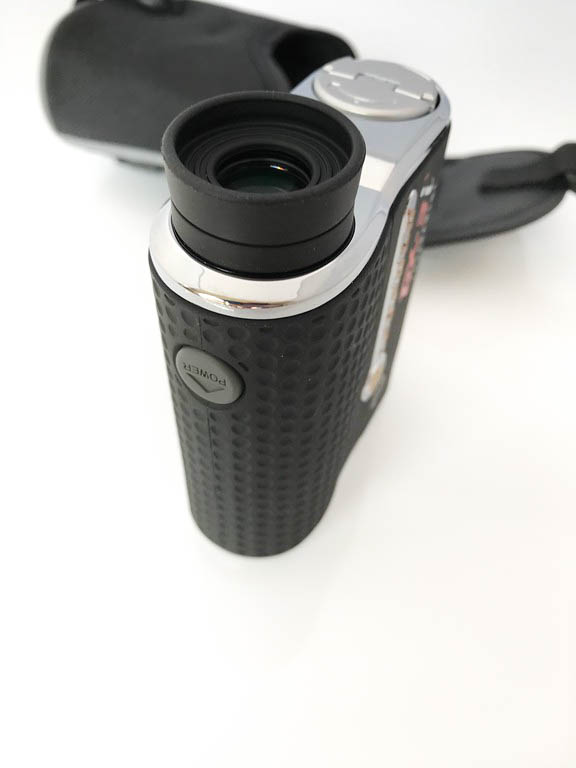 One final feature that unfortunately was not able to be reviewed was the "Fog Mode" which is intended to cut through weather and give golfers the distance measurements despite tough conditions.  It is a great feature that I look forward to discussing on the THP forum when opportunity provides itself to experience.  Regardless, for golfers who play earlier in the morning, having the confidence that a unit can beat the elements is a great comfort.
After being admittedly limited in experience with the Leupold brand, and being openly impressed by the passion that present Leupold customers projected on the THP forum regarding their rangefinders, it came as no surprise that the GX-3i3 met and exceeded expectations during the review process.  They provide an extremely fast product, that is highly accurate and consistently kicking back the distance that is intended to be measured.  Add in a durable and comfortable unit, and Leupold effectively has a fully viable product with the best in the industry.  For more information about the GX-3i3 and other products, visit www.leupoldgolf.com.