HAPPENING NOW. CLICK HERE TO THE START OF THE CHAT
Ethan Ganot is joining the THP Forum today for a live chat. For those that have followed along with him through THP Events or on social media, you know that Ethan is passionate about a lot of things and has a background that should be extremely interesting.
Currently, his position handles both advertising and marketing for Callaway Golf, so it is a chance to pull back the curtain a bit and get the real lowdown on how advertising works in the digital golf space.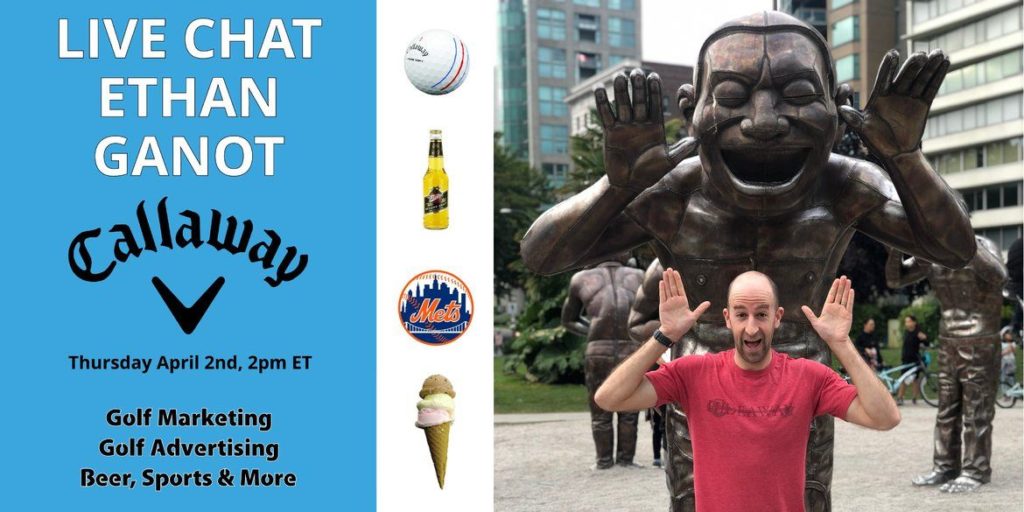 Jumping in and asking questions is incredibly easy. All you have to do is head over to this thread on the THP Forum and fire off a question in the reply box. Ethan will answer as many as possible in the time we have and we promise everybody will learn a little something in this one.
Want to know about gear? Being a Lefty at a golf company where samples are available for RH only? What it's like choosing what places to work with? Now is your chance to ask anything at all and have some fun in our live chat thread. You can follow along with the forum thread and ask your questions here.