Jason Finley, Callaway Golf Balls Brand and Product Management, is joining the THP Forum today for a live chat. For those that have been around our online community for a while, you know that Jason is an open book about the golf industry and products. This is your chance to chat about anything you want.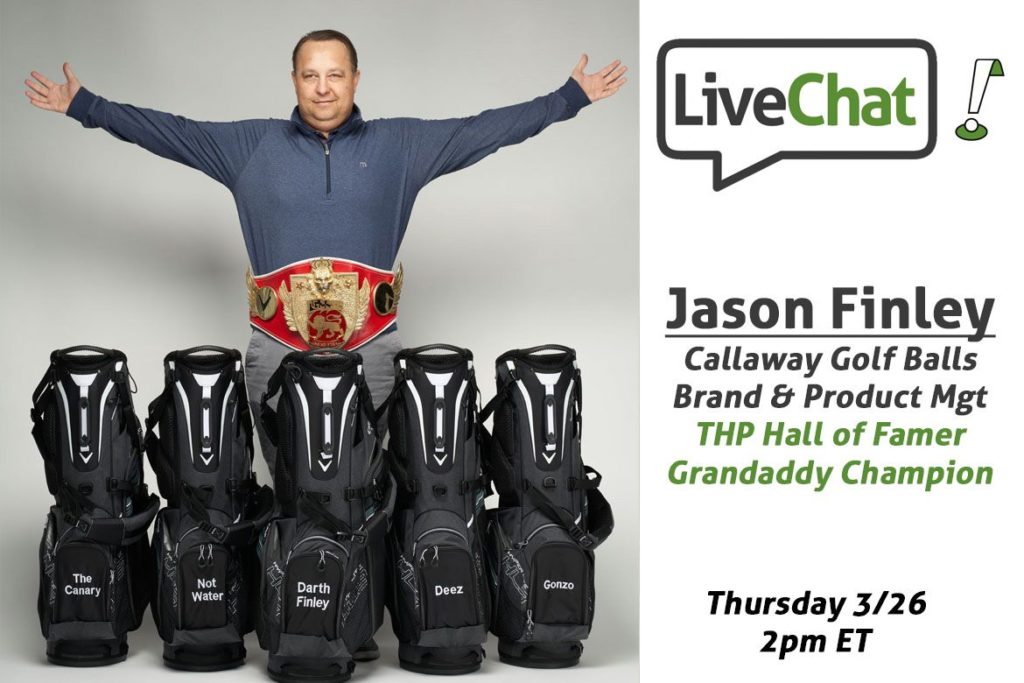 Jumping in and asking questions is incredibly easy. All you have to do is click here to jump into the appropriate thread on the forum and fire off a question in the reply box. Jason has assured us he will get to as many as possible in the 30-60 minutes we have him.
Want to know about Truvis? 2020 Callaway Chrome Soft? Their manufacturing plant in Massachusetts? Now is your chance to jump in this afternoon and ask anything you would like.