Where once the idea of a direct-to-consumer (D2c) golf clubs seemed improbable given what we had always known about the industry itself, in present day it has begun to feel almost commonplace. While some may balk at just how many companies have seemed to jump headlong into the D2C pond, I have long been a believer that the more the merrier, particularly if they can provide performance at a favorable price.
LogicalOne believes they are such a company and I was able to take a closer look at their L1.XW wedges to see just what they bring to the table.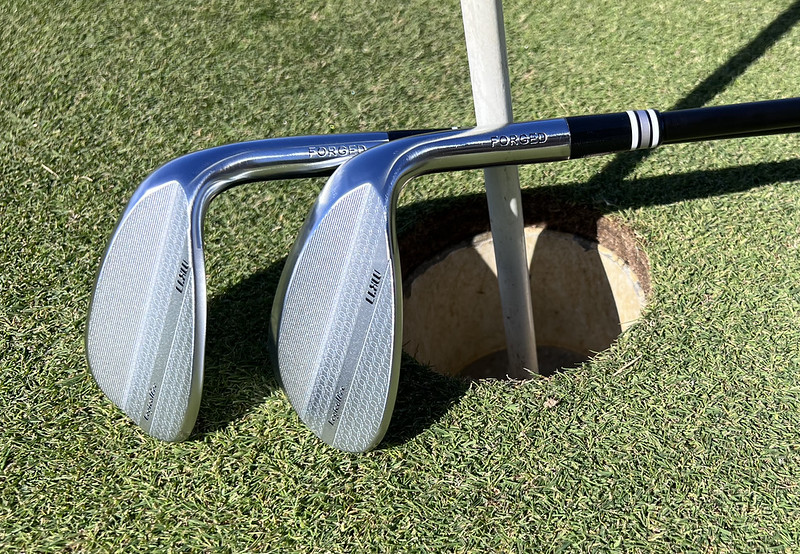 Quick Take
At a favorable overall price point for forged wedges milled from 1020 Carbon Steel, the LogicalOne L1.XW wedges function well in their simplicity. A basic milled bladed wedge which has a shape offering comfort in its slightly larger visual footprint. The company keeps things simply with basic sole grinds which offer good all-around interaction through the turf. Though they may not differentiate themselves on any technological aspect, they offer solid performance.
About LogicalOne Golf
LogicalOne began in 2005 with the development of a putter which garnered positive feedback and set the wheels in motion for the future. Not only in 2022 is there a follow up to that initial putter design, but also an entire lineup of clubs, driver shafts, and even a 4-piece golf ball. The name of the game for LogicalOne is value and service.
Logical One L1.XW Wedges
Pictures on a company website are always a funny thing, so with this being an unknown brand to me entering the review, I was curious to unbox the wedges and see them up close. For this review I worked with the 52 and 56 degree clubheads (they also offer a 60) paired with LogicalOne's graphite shaft in 85S.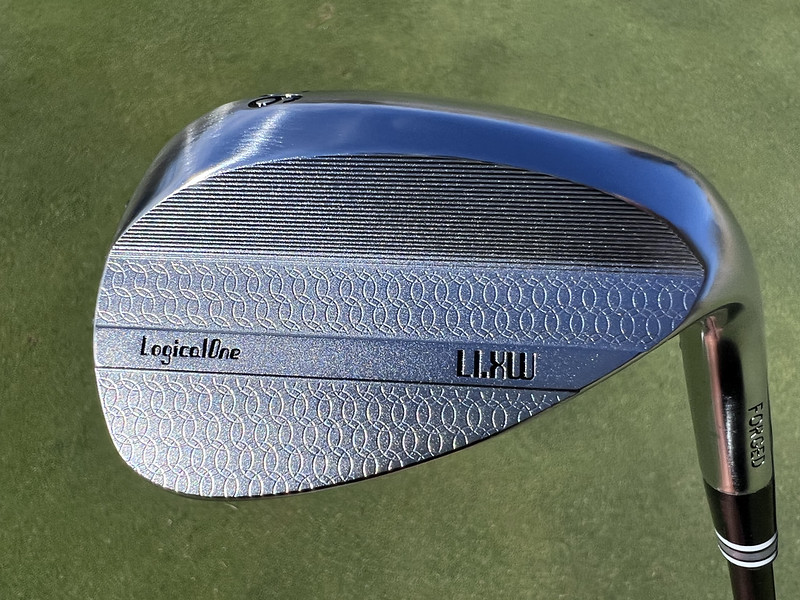 Before I get into the specifics of my thoughts on the looks and performance, it is worth talking about the design a bit more. The information provided is fairly limited overall, which is quite possibly done intentionally as it simplifies things. That said, the 52 has 8 degrees of bounce with the 56 coming in at 14. Additionally, each head has a weight of 300g and standard playing length of 35.75". The standard shaft is a LogicalOne branded design which is available in R, S, and X (75, 85, 95), the 85-S I received for review has 3.0 degrees of torque.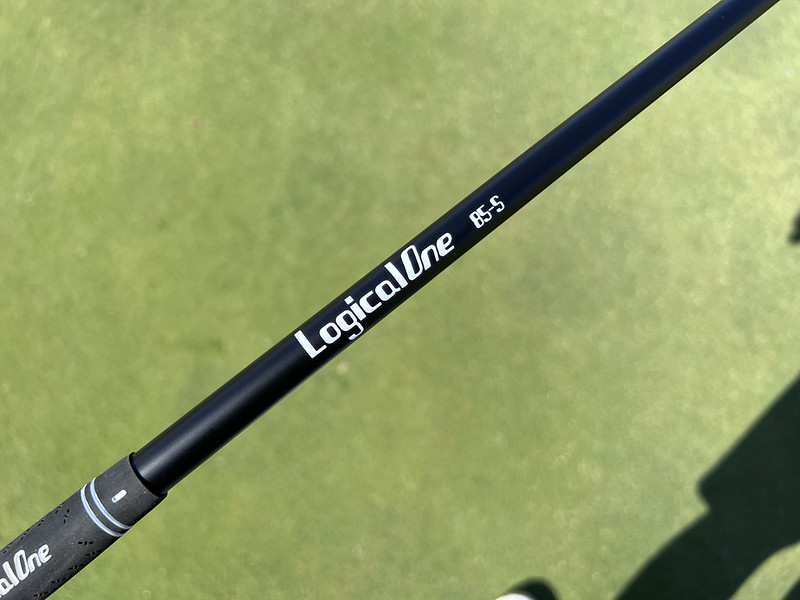 Visually, these are an interesting mixed bag of reactions for me. Aesthetics wise, the milling on the rear flange is detailed and intricate with its fine lines, but it could border on a bit busy for some. The finish itself isn't a true satin, but rather a brushed finish. It provides a nice overall look on the course when the faces were manipulated open in any way, however, it did see them become more susceptible to some potential glare issues. Shape wise, the L1.XW's are what I would call very comfortable with the way the topline flows into the transition to the neck, and there is a visual confidence that can come from the sizing and slightly rounded leading edge.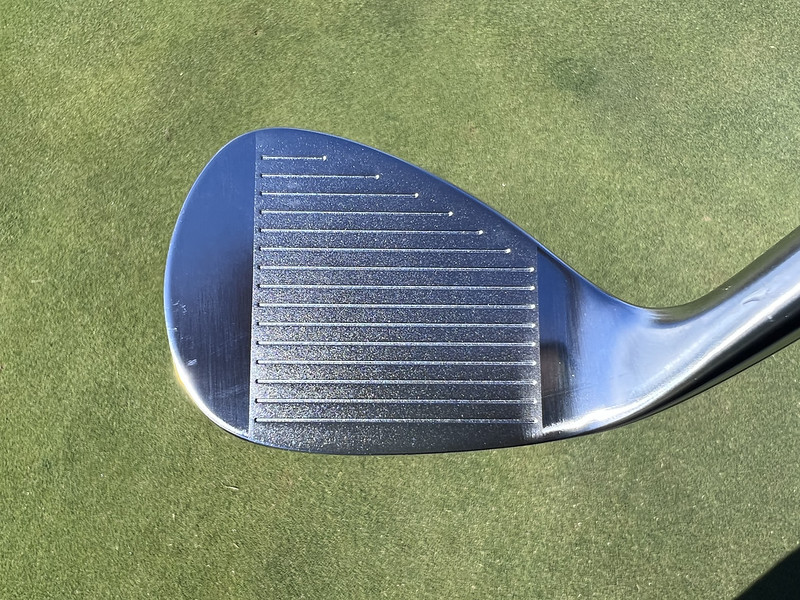 On the course and in the dirt, the wedges performed admirably for me. There weren't any areas that stuck out as being potential limiters for the golfing segment whom I believe these are targeted. I know that there will be some reading this wanting more grind options, but as a set of wedges aimed at offering something for the biggest segment of amateurs, I think LogicalOne has done a very good job keeping it simple and effective.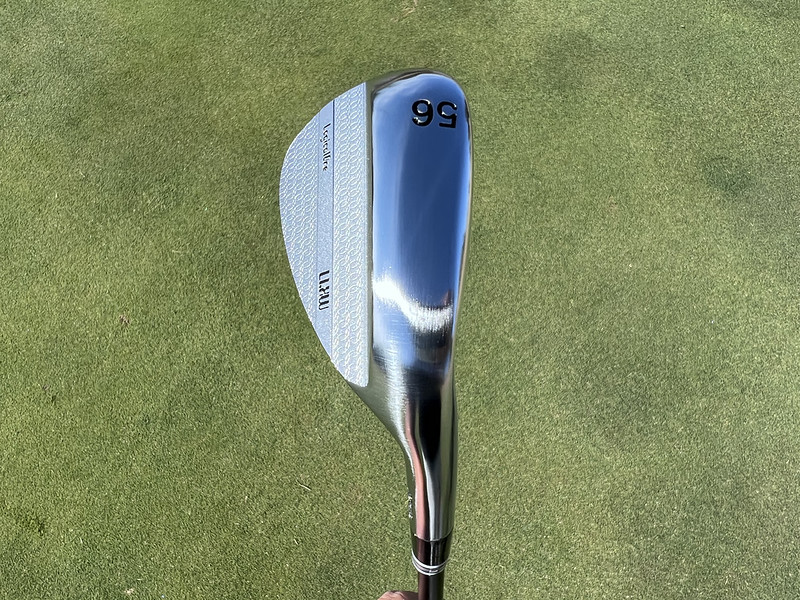 I was most surprised by the grind on the 56 which has a notable amount of heel and toe relief (likely a version of a C-Grind) as it let me lay the club wide open and keep the leading edge extremely low to the ground. At impact, the feel is along the lines of what I expect out of a 1020 Carbon Steel wedge, I will say though that this tends to sit on the "hotter" side of things as opposed to overly dense. 


As you can see above and below this section, I put the LogicalOne L1.XW 52 and 56 to work on Foresight both in full and ¾ swing sets in order to hopefully paint a data driven picture of what I saw on the course. In the end, things matched up well, surprisingly well. The unknown 85-S shaft in the wedges did give me some initial hesitation for fear of seeing an overly high ball flight which can be an issue in wedges, however the launch and peak windows were impressively controlled and consistent.


For pure distance on full swings, these are bladed wedges which measure true to their stated lofts, as such, there isn't going to be anything out of the ordinary there for total distance nor where forgiveness is concerned. As you can see in full swings, the spin numbers were impressive leading to shots into greens that want to sit down and stay. It was on the ¾ wedges where it was fun to see the ability to hit them in a lower window and play for a lesser descent allowing a bit of release.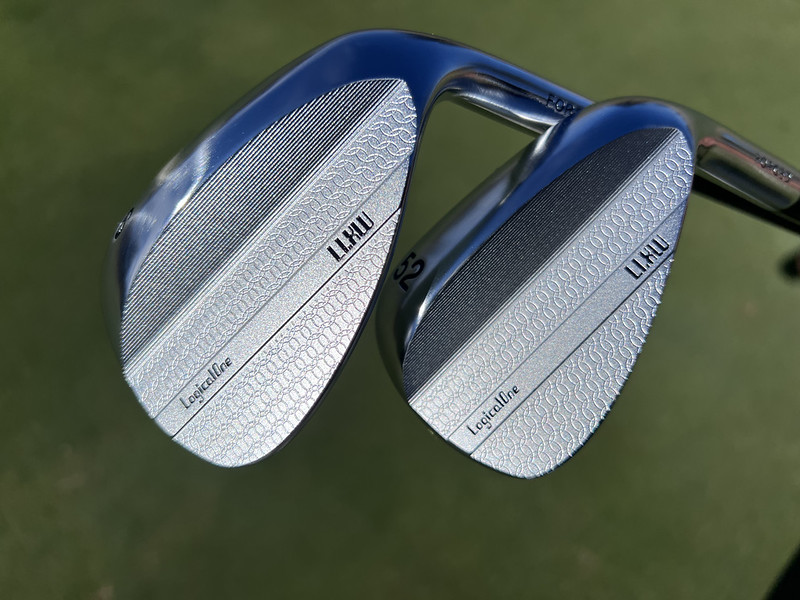 Look, there are no frills here, there are no unique bells or whistles with a catchy story to tell in order to make them stand out. However, I don't think that is the goal anyway, instead LogicalOne has on their hands a set of wedges that keep it simple, feel good, and do what they intend. Add in the $115 per wedge price ($322 for the set) and you have something different, yet potentially intriguing.
Jump into the conversation on the THP community or in the comments section below and let us know what you think about the LogicalOne L1.XW wedges.