At THP, we believe that testing should be done not only by us, but also by the golfers just like you. One of the cool features about being an active member of the THP Forum is that we look to you guys/gals, the consumers, to give feedback on equipment to golfers all around the world. Each month we send out iron sets, drivers, hybrids, putters, trainings aids and golf balls to our active members to be a part of the THP Forum Member testing.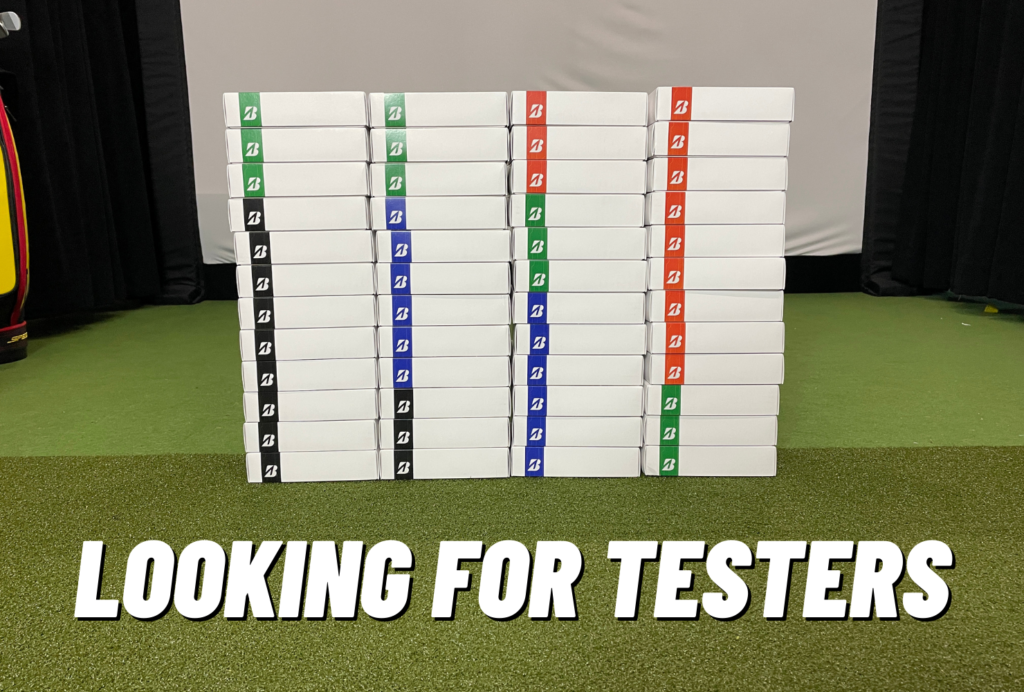 New Bridgestone Golf Balls
While we cannot give you a lot of information ahead of time on these new balls shown above, the white box with color coding should help decipher what they are. Could they be the new 2022 Bridgestone Golf Balls?
We are looking for THPers that want to test out some new golf balls ahead of their release to stores and share their reviews on the THP Forum.
Criteria
THP will select a group of THPers to test the 2022 Bridgestone Golf balls, joining some staff writers.
You must be able to check in on the thread daily (or close to it) to discuss and answer questions.
You will be reviewing the balls for a period of 30 days.
How to Signup
Which Current Bridgestone TOUR B ball fits you best? If you do not know, go through their online fitting tool here.
Are you able to review and answer questions daily or close on THP?