At THP, we believe that testing should be done not only by us, but also by the golfers just like you. One of the cool features about being an active member of the THP Forum is that we look to you guys/gals, the consumers, to give feedback on equipment to golfers all around the world. Each month we send out iron sets, drivers, hybrids, putters, trainings aids and golf balls to our active members to be a part of the THP Forum Member testing.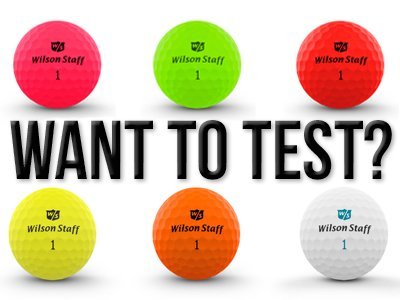 The Balls
New DUO line from Wilson Staff brings the bold and bright to go along with their technology and soft feel.
Soft: Coming in at a compression of 29, DUO Soft has a super low compression to deliver the soft feel many golfers enjoy.
Long: Wilson Staff is claiming them to be the longest golf ball in the category and THP wants you to put that to the test.
Straight: The company says they are super low spin off the tee, making them fly straighter. THP wants to hear your results.

Do you want to review the new lineup? If so, click on over to the THP Forum and answer a few questions. We are going to be sending out sample packs to golfers for testing and you could be one of them.
Have you downloaded the THP Mobile App? Available now for iOS and Android devices everywhere and is 100% free. The easiest way to enjoy all of the THP content, right in the palm of your hand. You can find it in the Google Play Store or the App Store right now.