Lynx Golf, a name that will draw a variety of reactions be it positivity from their heyday of the 1980's and early 90's when Tour players used their equipment to rack up wins, or that of a name simply snatched up by Golfsmith to slap on generic in-house brands. Both reactions have their basis, but present-day marks a new beginning and what those now behind the brand hope to be a return to form.
Behind new ownership, the brand has already gone to great lengths to re-establish themselves in the UK, now sights have moved to the US and taking the steps necessary to shed the company of the big-box connotations and instead on creating clubs that can stand toe to toe with the best in the golf industry. A tall task indeed.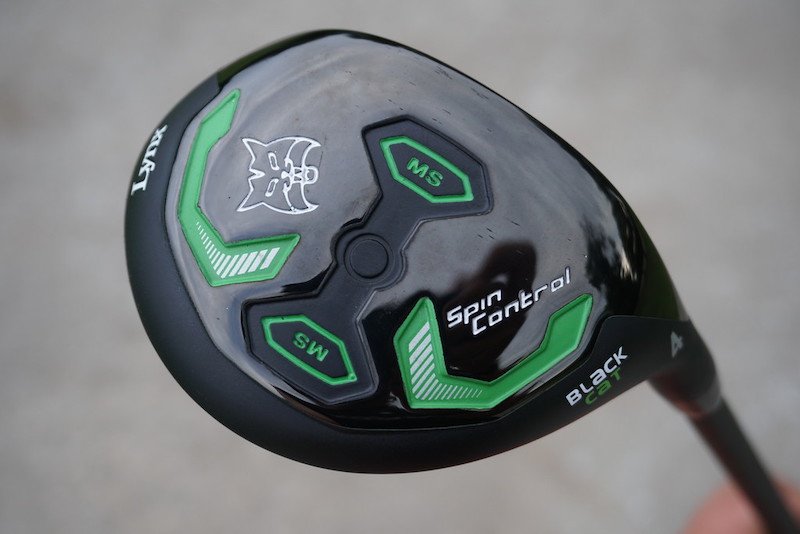 THP was fortunate enough to get the Black Cat lineup in for a closer look, and for this review I received the Black Cat 4-hybrid, a 23° club paired with the Alidila RIP'd NV 80 shaft setup.
Quick Take
This isn't another cookie cutter hybrid. A design that feels like a throwback to yesteryear of 'rescue' clubs with a more fairway style profile and slightly shallow face mixed with modern tech like cup-face have yielded something incredibly surprising.
Lynx Black Cat Hybrids
If Lynx wanted to grab the attention of golfers when holding the Black Cat line in hand, the decision to put forth a matte black crown and combination of gloss black and lime green on the sole will get people talking, for better or worse. The crown finish is solid enough, it isn't going to be the standout feature, but it also isn't a detraction. Things do get a bit busy on the sole, with Lynx electing to utilize a look that mimics the adjustable weight on their Black Cat drivers and fairways, without actually having the adjustability. It does bring continuity to the line, but if escaping the preconceptions of being a "big box brand" is the goal, I'm not entirely sure this look will accomplish that.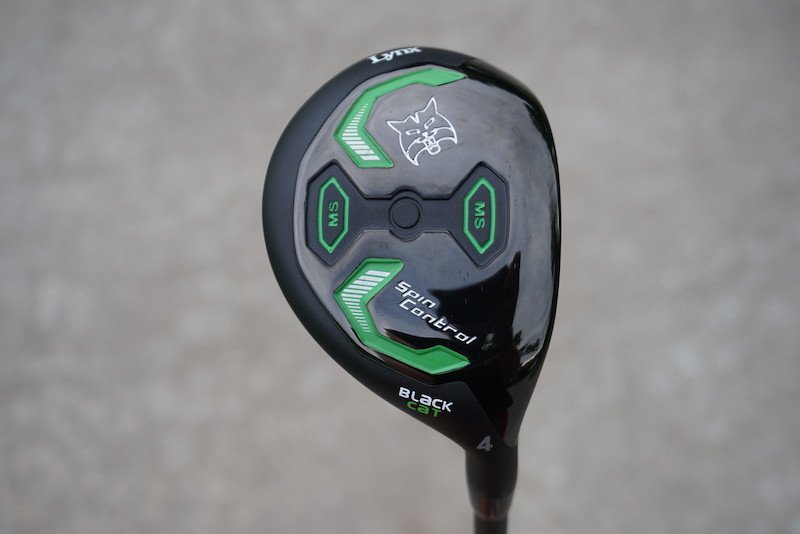 To me, the real aesthetic story is in the shape. My very first reaction to unboxing the Black Cat was that a hybrid and a fairway wood had a baby. What I mean by that is that this is most definitely a throwback much more akin to that which we saw during the 'rescue' age prior to Adams creating a seismic shift with its more iron like square toe design.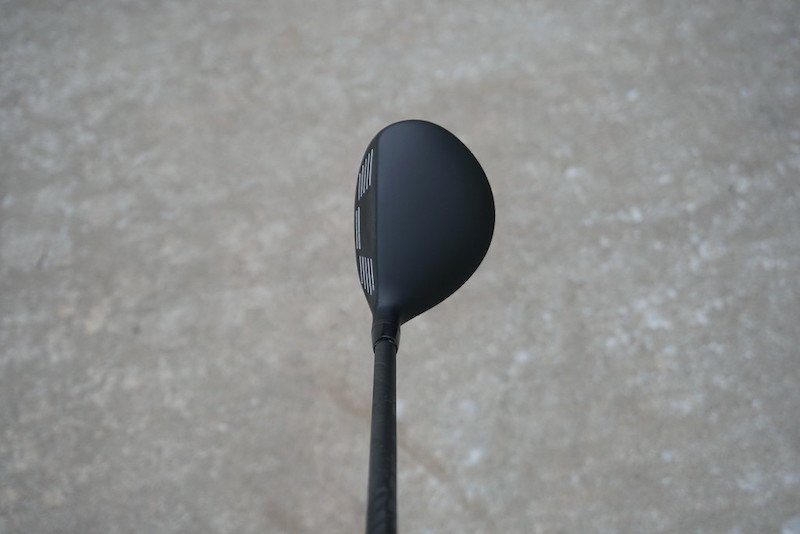 The Black Cat is deeper from front to back than most hybrids released now, this means a bigger footprint and more opportunity to shift weight internally, but it also means a visual some may not be accustomed to anymore. Additionally, the size/shape is accompanied by a somewhat shallow face design that mimics a fairway more than the square shape we see so often now.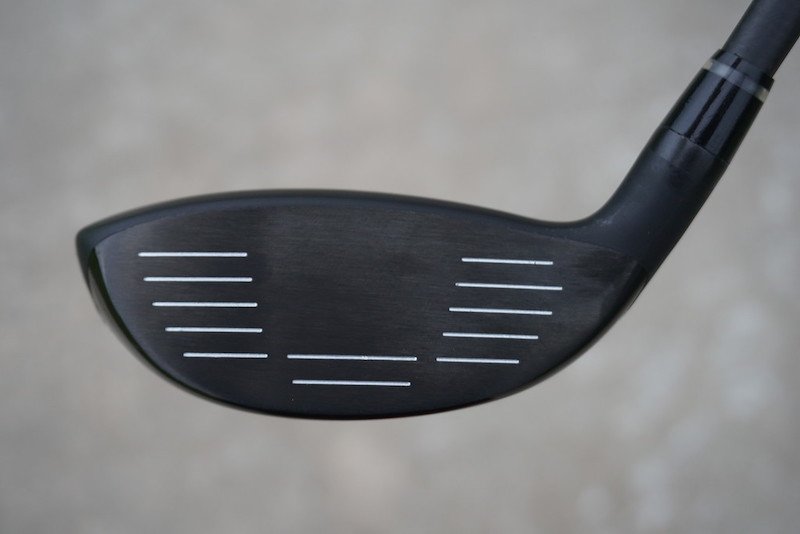 The question that will come up with the profile is on the playability, and I'd like to get into that before we talk numbers. With the larger profile it's clear more weight can be shifted internally, and it became evident in testing that it made for a very stable club on misses which helped keep the ball in play quite well. From the substantial rough, the club did have its slightly cumbersome moments, but the bigger story there is the role of the face depth.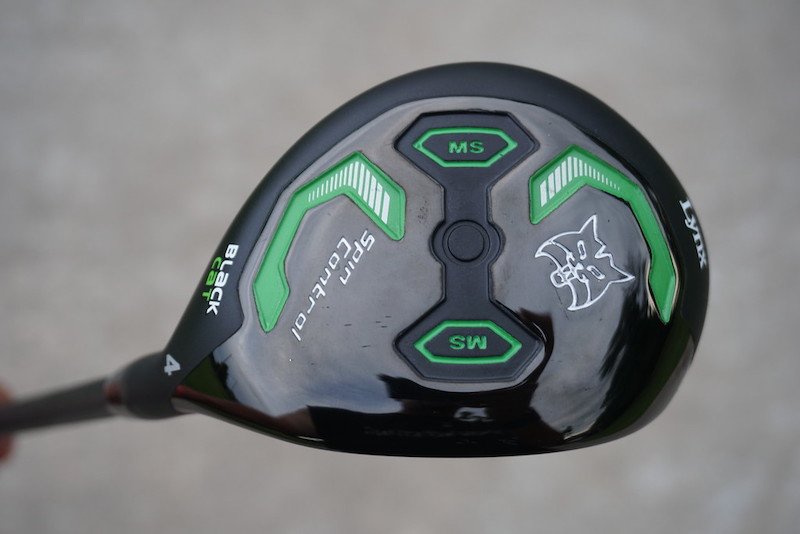 With a slightly shallower face the hybrid is fantastic off the deck, when not in the thick rough, it also lends itself to a more fairway like sweeping swing than an iron like strike, something that did take me some time to acclimate to. There is also some draw bias to the head, and in my initial outing that showed through, but after adjusting to a more sweeping move into the ball the clubhead came alive, something I'll touch on momentarily. In all, it is plenty playable and surprisingly forgiving, but because of the throwback profile it will most definitely be love it entirely, or not at all.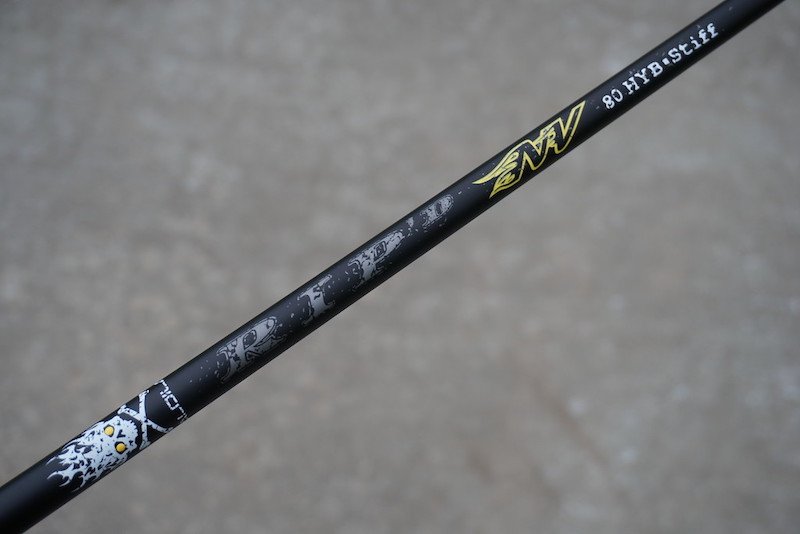 The big features of the design, if you will, are the implementation of Cup Facewith the purpose of increasing ball speeds and what Lynx calls EET(Effective Energy Transfer), which is essentially their face technology intent on increasing forgiveness on misses. Sounds great, and very much in-line with the tech being applied by the "big dogs" in the industry, but did it lead to performance? To put that to the test you will see below data recorded on the Foresight GC2 launch monitor: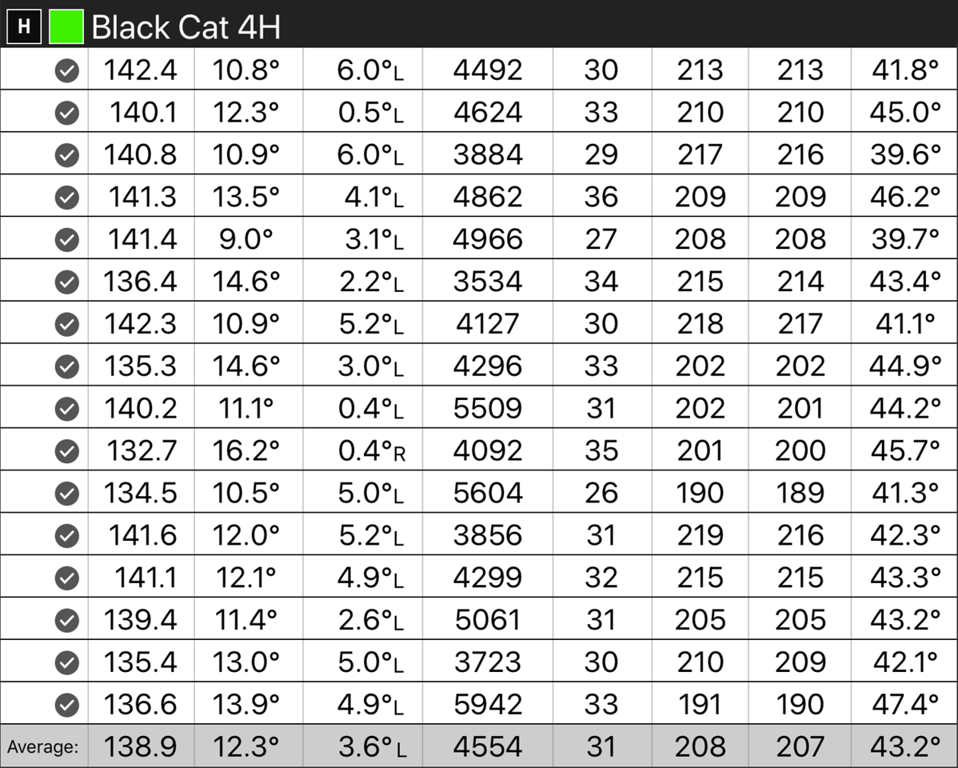 As you can see by the data, there is some legitimate firepower in play here. Coming in, I expected to see some decent ball speeds and either super low or overly high spin numbers. Instead, what I saw was ampleball speed bordering on shocking for the 23° loft for me, and more importantly, spin numbers and descent angles which made holdingthe green possible, something lost in most distance hybrids out there. I left a range of strikes in the data for variety, from solid to thin, heavy, toe, and heel, all of which put up some impressive numbers given the strike locations. More importantly, the data transferred to the course when I put the Black Cat into play. The head is clearly doing its job, and honestly, though it is an older shaft design, the Aldila RIP'd NV 80 proved to be a nice pairing for the ball flight and spin parameters.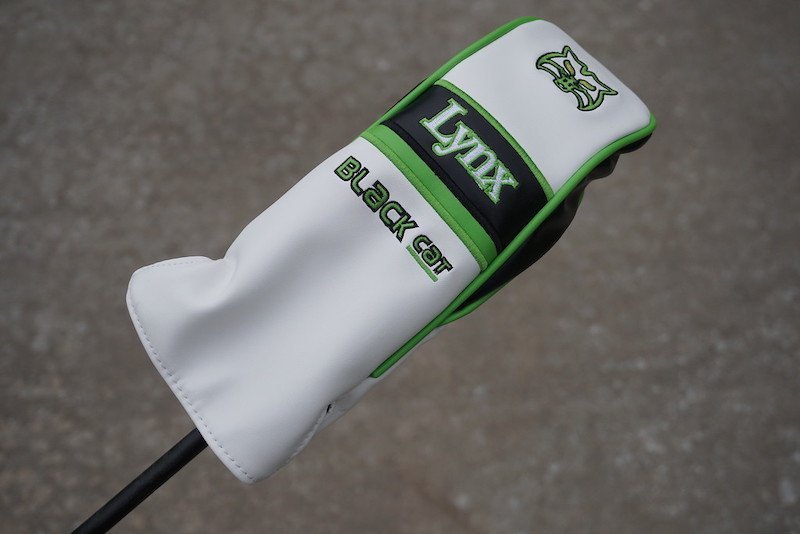 The Black Cat hybrid is an enigma. It's an abstract throwback look that just isn't going to appeal to everyone, but for those whocanenjoy the shape and footprint there sits a hybrid that put up numbers as good as any I have tested this year. At impact it's not loud, just a subtle metallic 'tink', but attention goes to the ball flight immediately. From the tee and from the deck, it proved to be efficient and forgiving. There is also some draw bias, but acclimating the swing to fit the more fairway like face goes a long way to tame that. While the design doesn't fit the 'trend' of hybrids right now, I do think there is a place for a profile like this, frankly, it could be a sweeper/pickers delight.
The Details
Availability: Mid-July 2019
Cost: $189.99
Lofts: 20° (3H), 23° (4H)
Adjustability: None
Length: 41" (3H), 40" (4H)
Shaft: Aldila RIP'd NV 80