Topics and commentary of the Par Train show do not necessarily reflect the views of THP Media.
The THP Radio Network is proud to present The Par Train. The show brings topical PGA Tour conversation mixed with hilarious comedy and we are honored to have it as part of our lineup on The Hackers Paradise Podcast Network.  You can follow them on Twitter @TheParTrain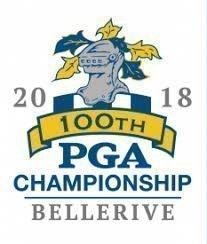 Ever wonder why the PGA Championship lacks excitement compared to the other 3 majors? Rest assured — after listening to this podcast you'll never wonder that again. Feel free to thank us later. We're @TheParTrain on twitter and the instas.
Highlights:
-Hear what 3 things you'd have to change this season and you'd have the greatest season in PGA Tour history
-Groundbreaking sponsored promo with "PGA of America" to get you pumped up for "Glory's last shot"
-Why the PGA Championship lacks excitement vs. the other majors
-Ideas to make the PGA Championship more exciting
-Conspiracy theory on how the PGA of America tries to trick us into thinking what they want
-How to combine WWE cage match with the PGA Championship
-As a St. Louis native, Evan predicts 5 things guaranteed to be shown 10+ times during the PGA telecast
-Local insider secrets about Bellerive Country Club
-Why we deserve big thank yous from DJ and Spieth
-We become Rickie's sports psychologist (For FREE) — you're welcome Rick
-Putting Tiger Woods 2018 season in perspective before the final major
-Why Tiger Woods WILL win multiple majors again AND his fellow Tour Pros will become intimidated
-Bigger meltdown: Patrick Reed vs. Bryson DeChambeau (LINK: https://www.golf.com/tour-and-news/2018/07/29/bryson-dechambeau-unravels-loses-in-germany)
Have you downloaded the THP Mobile App? Available now for iOS and Android devices everywhere and is 100% free. The easiest way to enjoy all of the THP content, right in the palm of your hand. You can find it in the Google Play Store or the App Store right now.
Podcast: Play in new window | Download
Subscribe: RSS